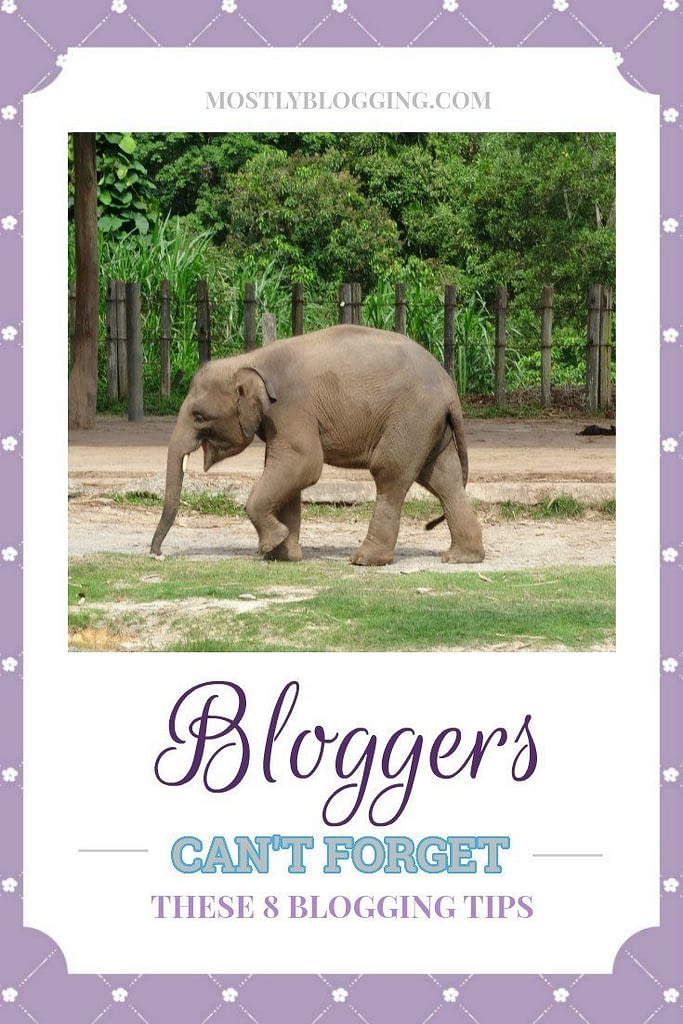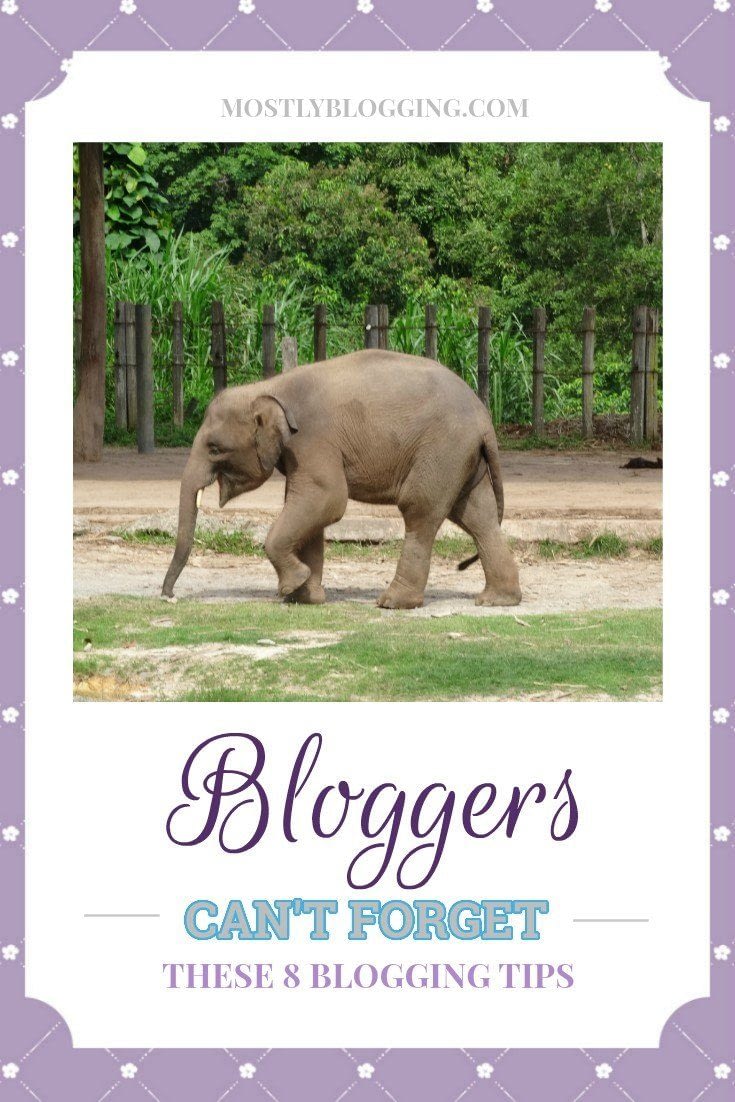 8 Important Things The Novice Blogger Should Remember
By Pat Fredshaw
Starting your first blog is a little bit like learning how to drive. For one thing, there is so much to keep track of, for another, it's easy to oversee something and come to a crashing halt. For that reason, just like when you're learning how to drive, you really need to get some help. There's just too much to do (and too little of it makes sense) for you to succeed otherwise.
I thought I'd turn this into a bit of an instructional guide to help you out so that you don't come to a screeching crash and instead can keep puttering along. With these instructions, you might not yet be able to kick your blog into a higher gear, but at least you won't end up in a ditch either.
And that's a good start, don't you think? So without further ado, here are my things to watch out for as a novice blogger.
Do you want to be one of the successful bloggers? Remember these 8 tips
Your most interesting topic
The first thing that you're going to have to realize is that you can't just spend all your time talking about you. Sure, to you that might be the most interesting topic, but to everybody else – particularly the people who have never met you before – that gets boring fast.
That doesn't mean you can't talk about yourself. Quite the contrary, if you use stories from your own life to emphasize points, people will love you for it. The vital detail there is 'emphasize points'. Your stories should never just be stories about how great or sucky your life is. Instead, they should be vehicles that you can use to explain a point or get across an idea that is relevant to your audience.
For example, if you're giving a story about how cars are related to blogs then you could talk about how you got carried away at one point and tried to race before you could drive which made you lose control and total your dad's car.
Then you use that as a parable about people who just start to blog, without any consideration for how it works, and end up quitting because they think nobody wants to read what they're writing.
Now that's an effective way to write a story.
[Related: How to Make People Spend More Time on Your Blog with Stories]
The text is only the start
A lot of beginning bloggers think that when they've finished writing their text, they just need to hit that publish button and they're done. That's fine if you're just writing into the void. If, however, you're looking to actually garner some attention with your blog, that's just not going to do it.
[Related: 3 Guaranteed Ways to Get You More Online Attention]
So what else do you need to do?
You need to optimize your headline. On social media, people get to see an image and a headline. On Google, they'll only get to see your headline. So if you want them to click on to your wonderful story, you've got to have a great headline. Fortunately, there are tools out there to help you write your headline. For example, you can try Coschedule's headline analyzer.
[Related: How to Write Powerful Headlines [Ultimate Guide]]
You need to find an image. You really, really do. And it has to be a good one. As already mentioned, this is what people get to see on social media. And there it's really important. There are plenty of websites out there that will let you use their images for free, so there really isn't an excuse not to. Just go to Google, change the usage rights (under 'search tools') and you're set.
[Related: How to Find a Wealth of Free Stock Photos]
You have to Search Engine Optimize it. Did you create your website using WordPress? Then you're in luck. Yoast WordPress plugin will make it easy for you. With this tool, you'll quickly and effectively know what to do to make sure the search engines find your website and know what it's about. Didn't use WordPress? Then you're going to have to learn about SEO all on your own.   
[Related: How to Boost Your Traffic: The Complete Beginner's Guide to SEO] 
You need to market it. And with that, I don't mean 'put it on social media and hope your friends like it'. That's only the beginning. You need to get it in front of people who might be interested in what you're writing about. That means connecting to other blogs, talking to experts and getting your blog posts out there.
[Related: How to Make Big Money with Your Blog: Content Marketing]
Keep to your niche
It used to be that you could write about anything and get ahead. There just weren't that many bloggers out there and audiences hadn't yet become jaded to everyman's stories. There are plenty of stories of people that started random blogs and got famous.
That's not so easy nowadays. Why? Well, content marketing doesn't help the average blogger much. Content marketing is content produced by companies to attract readers to their brand. Often, the aim of it is to be useful. That has served to multiply the number of people creating content 10,000 fold, if not more.
It doesn't end there, either. As these are companies, many actually have a marketing budget which they can throw at creating high-quality content and getting it in front of people. That's not something you and your startup blog can compete against.
So what do you do?
You find a niche that you can make your own. By specializing in one area where there isn't too much competition, you can build up a loyal following who, when they think of your niche, immediately think about you as well. That creates return visitors. And when visitors return, you're well on your way to building a habit.
[Related: Why Content Marketing? 4 Hidden Benefits You Need To Know, How to Create Better Blog Content That Will Bring You an Enormous Audience]
Don't give up
And then there's the final and possibly most important point. Blog writing isn't going to make you famous overnight. There is just too much out there for that to happen. Instead, you've got to keep going, be in it for the long haul and refuse to give up.
Why?
Because of you never known when you're going to get a lucky break. The longer you're out there, the more likely you're going to finally be picked up by somebody who actually has a decent voice and can put you in front of a decent audience. That will take time, however. So you've constantly got to keep building, keep publishing and keep working at it.
You never know when one of your articles will get popular (trust me, you really don't. Often I've put up articles that I was sure were going to work and they got no attention, while I put up articles that I thought weren't very good and people just couldn't stop sharing them).
So how long does a blog need? At least six months, I'd say. Probably a year. And that's just to get on the upward slope. If you want to get something that attracts some serious eyeballs and you don't count on luck to help you out, it might take two, three or four before you've got the real deal.
Yes, that's a long time. The thing is, when you're at the end of it, you'll have something successful. What is more, it will be all yours. It will prove that you've got a voice that people will want to hear and it will put you on the map, making any future endeavor that much easier. So don't give up. Blogging isn't for quitters.
[Related: How to Have a Popular Blog [and Should You?]
About the Author:
Pat Fredshaw is an experienced blogger and passionate writer from Oakland. She is working as a freelance writer for Essay Supply and writes her first novel in the free time. You can contact Pat via Facebook.
Host blogger's comments:
Pat's article contains important tips for everyone; not just new bloggers.
Of all her tips, the one that resonated with me most was the last. One of the biggest obstacles to successful blogging is a lack of patience.
She wrote that bloggers need to persevere for six months to a year or more. I heard it takes at least a year but you'll know after nine months if you're able to have the potential to be one of the successful bloggers. My experience confirmed this. I knew within nine months I would continue to blog and not abandon my blog like so many others.
That was my take on her article. Which tip resonated with you? Are there any you disagree with? I look forward to your views in the comments section.
Please share so other bloggers, new and veteran, know these blogging tips. Sometimes even experienced bloggers need a review.
Related Posts:
How to Run a Successful Blog in 8 Amazing Ways
5 Ways You Can Actually Be Sure of Blogging Success
87 Blogging Mistakes You Should Absolutely Never Make