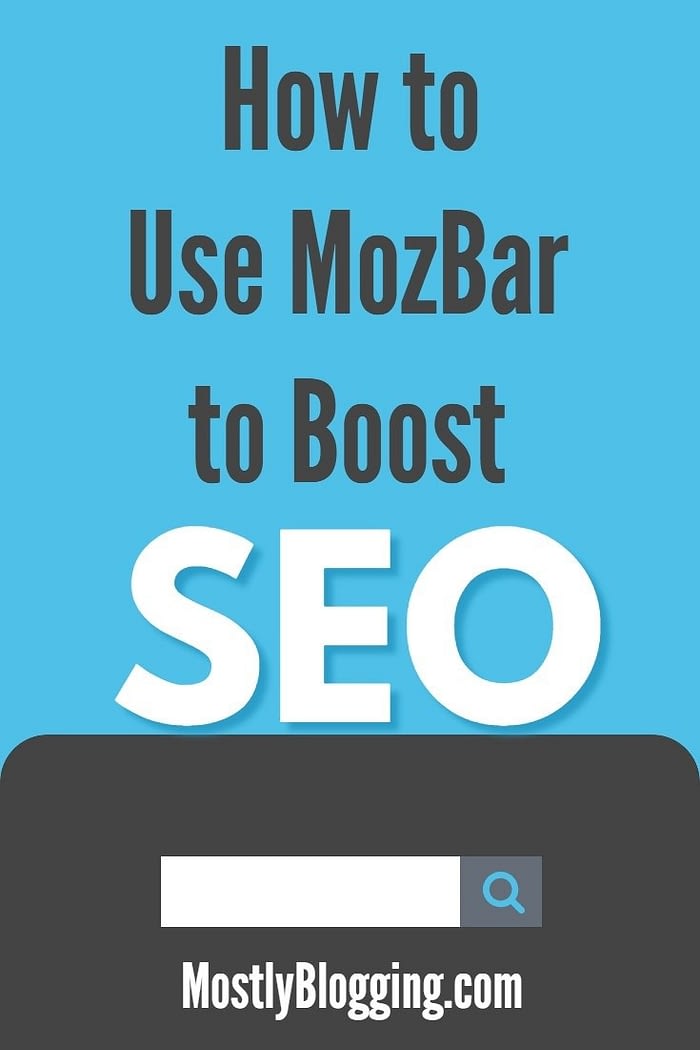 Are you familiar with the MozBar Chrome Extension?
The blogging world was rocked on March 5, 2019, when Moz changed the way they calculate their Domain Authority Ranking metric.
Bloggers wondered, "Will I be affected? If so, how? Will my Domain Authority Ranking go up or down?"
From Quora:
Why did the domain authority of my 3 websites decrease suddenly?
Consider these comments:
Piyush Narayan: "I would love to use these extensions (referring to the MozBar Chrome extension and other Chrome extensions) to drive traffic to my website." (Source: Here are the 10 Best Free Chrome Extensions.)
He is in luck. Happily, the Moz Chrome extension is designed to help you beat the competition and send traffic to your site.
What is the MozBar?
A free tool to help you check Domain Authority
A free tool to help you conduct competitive analysis
A free tool to help you drive blog traffic
This post answers these questions in depth:
What is Moz?
What is the MozBar?
What is the value of the Domain Authority Ranking metric.
How to use MozBar Chrome extension to check your Domain Authority Ranking and other websites' Domain Authority Rankings.
How to use MozBar Chrome to find search words to drive traffic to your blog.
How to use the MozBar Chrome to conduct competitor analysis.
People ask, "Is MozBar free?"
It's true! The Moz SEO bar is free.
Let's dive in.
What is the Moz Chrome Extension?
The Moz Chrome Extension helps with link prospecting, competitor research, and offers metrics such as the Domain Authority Ranking.
How to Use the MozBar SEO Tool
What is Moz?
Moz is an SEO analytics company started by Rank Fishkin in 2004. Moz's analytics tools are used by bloggers and marketers worldwide.
Moz has a community of over 600,00 who use Moz's tools to check their SEO analytics.
Moz's Link Explorer helps SEOs know their Domain Authority Ranking and Moz's Keyword Explorer helps website creators search for keywords that have high search volume but low online competition so their keywords can rank on Google and other search engines.
Moz's tools help you conduct
SERP (Search Engine Results Page) analysis
Competitor research
Link profile analysis
MozBar testimonials:
Podcaster Phil Adair, in his episode on keyword research tips, recommended Moz.
Also, in a recent survey, Moz was considered to have one of the best SEO tools in 2019.
Additionally, I polled a handful of Instagram followers using the hashtag #marketingdigital. I believed I'd generate attention from people familiar with SEO tools using the hashtag.
I asked marketers on Instagram which tool they prefer, Moz or SEMrush.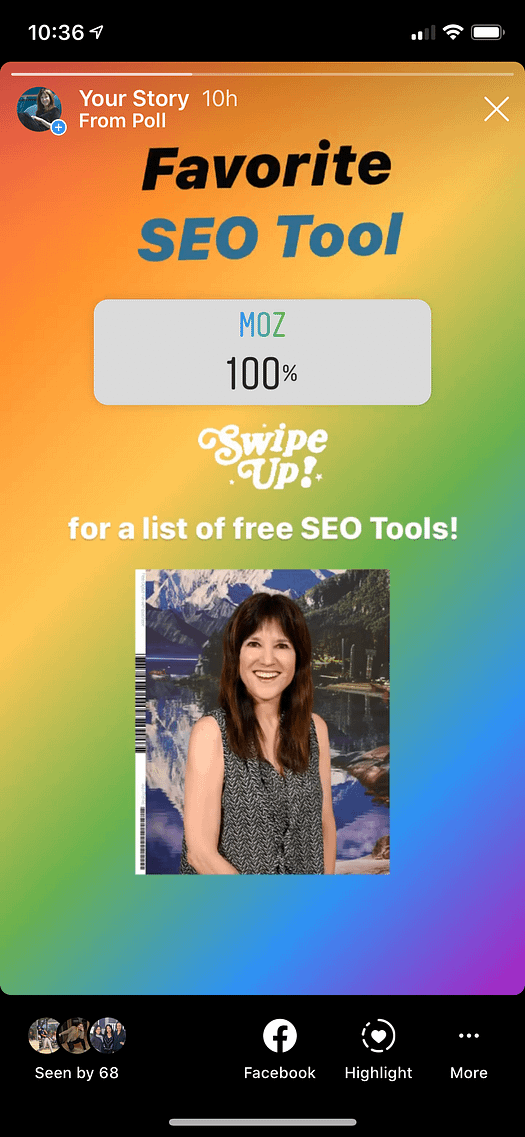 As you can see, 100% of respondent indicated they prefer Moz over SEMRush when given a choice.
Clearly, the Moz SEO toolbar is a powerful and necessary tool.
UPDATE May 2020: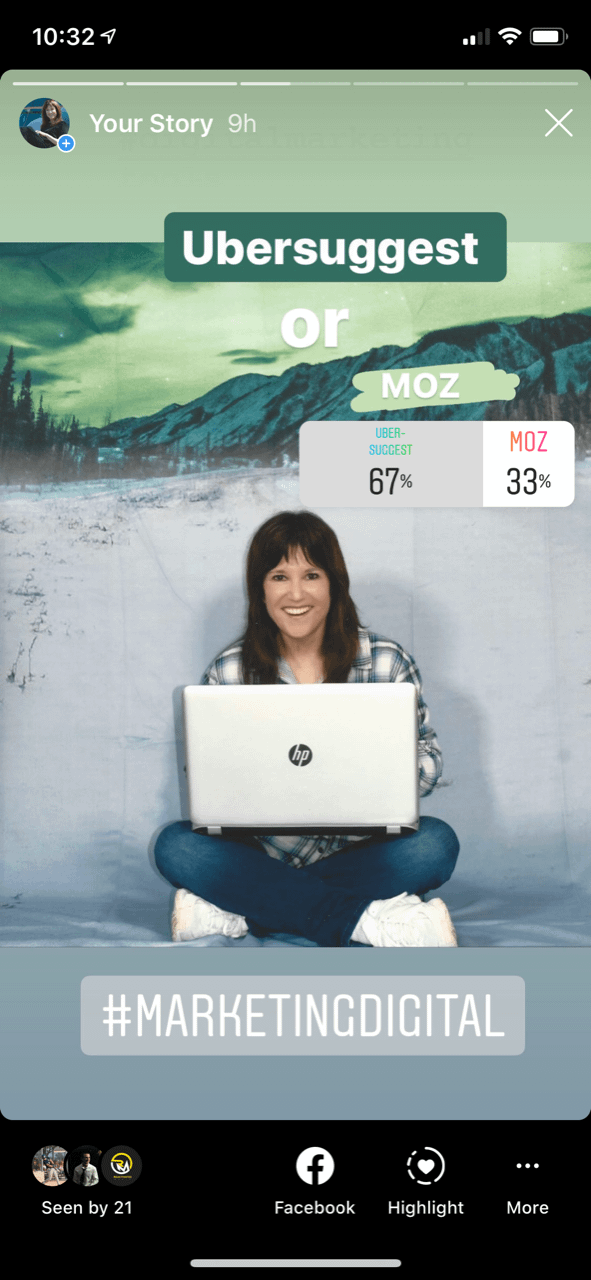 In a surprising twist, when given a choice between Ubersuggest and Moz, the majority of respondents on Instagram chose Ubersuggest.
I find this surprising since Neil Patel, Ubersuggest's developer, recently started charging $10. per month to use Ubersuggest. In contrast, Moz is free for up to 10 queries a month.
What is the MozBar?
The MozBar SEO tool is a free browser extension that became available to the public in 2014. Over 500,000 people have installed this extension.
When you use the MozBar, you will see an SEO toolbar on your site so you can access important analytics by Moz.
For example, you can use the MozBar as an SEO keyword checker.
UPDATE: Many SEOs write about the fluctuation in keyword metrics. Also, if you go after low search volume keywords, those numbers add up. These are important points to keep in mind when you research keyword data.
You can also use the tool to see important metrics like your website's Domain Authority ranking and other people's Domain Authority Ranking.

If you look to the right of the screenshot, you'll see the Number 44. That number indicates your Domain Authority Ranking.
As you can see from the screenshot, the MozBar is a domain authority Chrome extension.
Is there more than one MozBar extension? For instance, is the MozBar also available for other browsers like Firefox?
2016 research turned up information that the MozBar Firefox Extension was temporarily disabled. Therefore, clearly, there is indeed a MozBar Firefox extension.
You can also use the tool to check your Page Authority.
The MozBar SEO tool is easy to move to the top or bottom of your screen and is easy to turn off.
There are several misconceptions about how to spell "MozBar." For example, people erroneously spell this Moz DA Checker Extension "Moz Bar." "MozBar" is one word.
Would-be users have trouble spelling "extension" as well. If you try to find the MozBar "Extention," as many do, you'll have a spelling error and won't find it.
Some potential users struggle so much with MozBar's spelling, they type into their search bar, "MozBar."
What is Moz Rank?
In addition to telling you your Domain Authority Ranking, Moz also gives your website a rank on a scale of 1-10 with 10 being the highest. The MozRank is based on the quality of the links pointing to your website.
What is Domain Authority Ranking?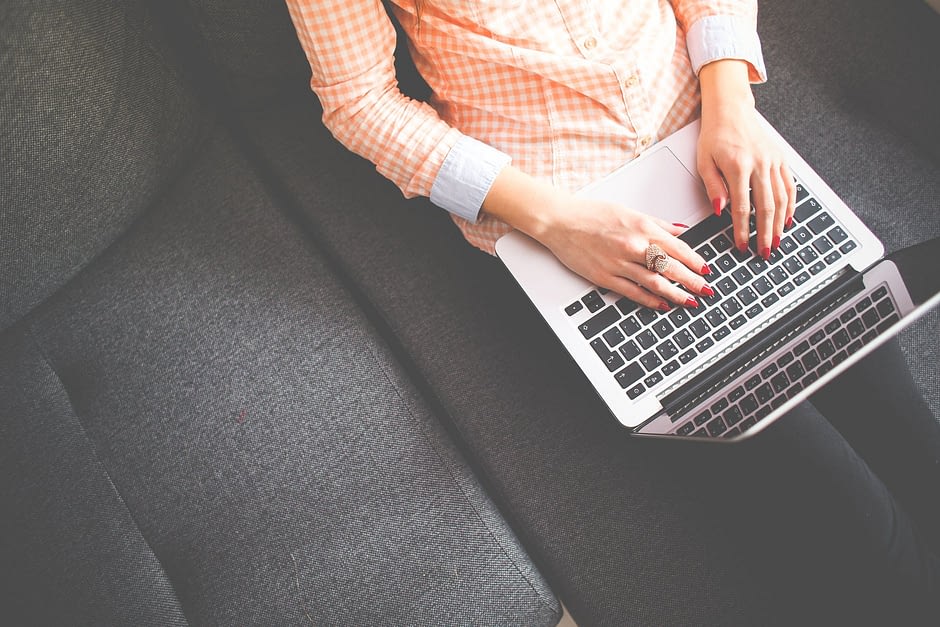 Moz developed the Domain Authority Ranking. For years, the Domain Authority Ranking, or DA, has served as a metric that tells the blogging world the quality of the website. The DA starts at 1 and goes up to 100.
A comparable metric is Ahref's DR, Domain Rating. Ahrefs also has a UR, which shows the link profile of a target page such as the homepage. The DR shows the link profile for the site.
Another metric in SEO is the DS which stands for Domain Score. Sometimes the results take a long time, months or years, to show. Keep using the MozBar to check the DA which is known to fluctuate like these other metrics.
In addition to the DA, Moz has the PA which stands for Page Authority, an indicator of ranking ability.
Is the MozBar Domain Authority an accurate metric of how well you'll rank in Google's Search Engine Results Pages?
This question is controversial. I polled Instagrammers and asked them this very question. Although most responded, "No," I believe the answer is "Yes."
Although the merit of the Domain Authority Ranking has been questioned, my observation based on my experience serves to show that the MozBar Domain Authority Ranking is indeed a world-wide recognized metric as to the probability that your articles will rank on Google.
Experts on Quora agree as well that your DA is considered a predictor of how well your posts will rank on Google.
Update June 2020:
In answer to the question about the validity of the Domain Authority Rank, someone explained it to me recently this way:
Let's say Facebook, or some other site, has a Domain Authority Rank of 100, and Moz believes their DA should go higher.
It's not possible to go above 100 since 100 is the highest DA there is.
Therefore, Moz would have to lower everyone else's Domain Authority Ranking.
Therefore, while the DA is an accurate predictor of how you'll perform in the SERPs, your DA is relative compared to other sites' DAs. This is an important perspective to consider.
How to use the MozBar SEO Tool to check your DA and other websites' Domain Authority Rankings
There are times when you'll need to know your DA and the Domain Authority Ranking of others.
For example, if you monetize your blog, the higher your DA, the more money you can ask for sponsored posts. Also, sometimes people might want you to publish a relevant link in one of your older articles.
How to Get into MozBar:
Step 1: Download the MozBar.
Step 2: Sign in to Moz.com. You need to be signed in to use Moz's tool. Make an account if you don't already have one to use the MozBar login.

Clicking the blue M will make the MozBar appear.

This is what the MozBar SEO toolbar looks like.
Starting from the left, you see metrics for the URL of the page you are on: If you click the first icon with the magnifying glass, the MozBar will actually do an on-site page audit for you that will boost your SEO.
The next icon, the pencil, is a link highlighter. The icon with KW is only available for the premium version. Paid versions of Moz will show you your Page Optimization Score.
Next, you see Page Authority Ranking, Your MozBar Domain Authority Ranking, and your Spam Score.
People who pay for Moz get to see the Spam Score. This could determine your DA. However, when you use the MozBar, you get to see your Spam Score for free.
October 2020 Update: A member of Quora asked, "How important is the Moz Spam Score?"
Peter Su, a blogger and software engineer, explained, "It is only needed to see whether a site looks spammy or not based on their metrics. You may believe their score or not."
Options
MozBar Location: You can decide if you want the SEO bar at the top or bottom of your screen. The bar moves with just a click of a button.
MozBar Alternative: If you don't want to add the MozBar as a Chrome extension, sign in to Moz's Link Explorer. When you use the Link Explorer, you only get 10 free queries a month. When you use the MozBar, your queries are unlimited.
Factors That Could Affect Your Domain Authority Ranking
To recap, the MozBar shows your website's DA and the Domain Authority Rankings of other websites.
However, this number fluctuates.
Remember, the DA shows you the likelihood of Google showing its users your website posts and pages.
There are many factors that could affect your Domain Authority Ranking.
If Google has an algorithm change, for example, that adversely affects your website, your DA could go down.
On the other hand, if Google has an algorithm change that favors your website, your DA could go up.
In the fall of 2019, Google's new algorithm, BERT, was designed to help users find more accurate search results.
How to use MozBar to Find Search Words to Drive Blog Traffic
Before you begin these steps, download MozBar for Chrome.
Step 1: Sign in to https://moz.com/.
Step 2: Click the blue M on the browser extension in order to bring up the MozBar.
In order to do keyword research, you need to know what content you want to write about.
One day, I'm planning to write about Slack. Follow these steps.
Step 3. Go to the site you're planning on writing about and click the magnifying glass on the MozBar.

In this case, I'd go to Slack.com. I want to see the meta description and the other on-site information. Clicking the icon with the magnifying glass enables me to read the website's meta description.
Look:

It's true: I can see Slack.com's on-page description. I can use these phrases as my SEO keyword phrases when writing about Slack so people looking for this type of information find my article.
Generally, the focus SEO keyword will be in the Page Title and the Meta Description. You should use these as possible keywords for your post.
Updates
January 2021
In her January 20, 2021 podcast, Search News You Can Use, Marie Haynes discussed Rand Fishkin's Inferred Links Theory.
The theory states that if people merely mention you without linking to you, you can still reap SEO benefits. Google is getting that smart.
December 2020
After spending the year attempting to boost my Domain Authority, look what I woke up to:

What's interesting is my DA went from 42 to 44 in a month!
Did you notice the discrepancy in the screenshots? When I started this this post, my DA was 44. When I finished this post, my DA was 43.
These may be normal fluctuations of the MozBar, but since the Domain Authority Ranking is still the industry standard, I'm pleased the DA rose.
November 2020 Update 1
Since the publication of this article, I recommend the MozBar more and more on places like Quora where SEOs search for information to help boost SEO.
Advantages to using the MozBar:
Keyword Research
Competitive Analysis
Check the Domain Authority Ranking (DA) of any website
Unlimited Search Queries
A free tool
Moz is a respected SEO company
November 2020 Update 2
When you sign up for Moz, which you need to do in order to be able to access the MozBar, you receive access to important SEO metrics.
Moz wants to make sure SEOs know how to rank. Moz updated its criteria for how to rank in search engines. You will find the new ranking criteria here.
When you sign up for the Moz Blog newsletter, you received these tips and other tips like these in your email inbox.
September 2020 1
Google's May Core Update sent webmasters' traffic reeling. What a plummet! Google decided it would give priority visibility to authority sites. This decision was made in response to the Coronavirus.
Although I have no supporting documentation, there seems to be a correlation with the Domain Authority Rating. Webmasters are spiraling to keep their DA's up. Based on my observation and what I've read, the DA was hurt by the Core update along with website traffic.
September 2020 2
September 1, 2020, Moz announced that Page Authority 2.0 was coming. Although Moz acknowledged the PA (Page Authority) never achieved the high-profile scrutiny of the DA, the SEO company still plans on implementing a new manner of calculating PA.
For instance, Moz commented that the days of just counting backlinks to a site and assuming those links would result in high position in the Search Engine Results Pages is gone.
In the event your PA is adversely affected by these changes, be sure to compare your PA to your competitors'. The DA and PA are relative. Your competitors' metrics may have fallen as well.
On September 30, 2020, Moz promises more changes. According to the company, the PA will receive new algorithms that improve its accurate predictions of posts' ranking potential. In contrast, the DA which the MozBar reports checks the ranking potential of the entire site according to Quora.com.
June 2020
The Google Core update in May, a response to the Coronavirus, was damaging to search engine marketers whose search engine traffic plumetted. I even heard WordPress.com lost 30% of its Google traffic.
Since the DA is an indicator of how much Google traffic you'll get, webmasters might have seen their DAs fall in May.
Some SEOs felt these were natural fluctuations by Moz. These might be natural fluctuations by Moz, but search engine marketers who have their income riding on the amount of their visibility in Google's SERPs, might have felt a sting.
According to BlogSearchMetrics.com, the Google Core May Update was directly related to E-A-T, Expertise, Authority, and Trust, Google's new ranking factors.
Since Google wants people to know they are getting medical advice about the Coronavirus from authority sites, experts they can trust, Google made the Core update that adversely affected blogs that were not .gov, .org, or .edu sites.
April 2020
In March of 2020, I published a post reviewing more SEO tools.
If you click the link and read the comments on the post, you'll see bloggers recommending their favorite SEO tools for keyword research.
Moz is not mentioned. Bloggers recommend Ubersuggest which is now a paid tool and others.
I, myself, use the premium version of KWFinder for keyword research.
Don't misunderstand me:
I use the MozBar constantly. However, I use Moz's tool to check websites' Domain Authority Rankings not primarily for keyword research.
I have never heard complaints about Moz or the MozBar. The bloggers I know seem to prefer other SEO tools for keyword research.
That is the beauty of the MozBar. It has many functions.
Frequently Asked Questions about the MozBar
What is my DA?
There are two ways you can discover your Domain Authority Ranking. Both ways require making an account at Moz.com. First, you can download the free MozBar when you use Google Chrome. MozBar is a Chrome Extension. You'll get unlimited queries. Also, you can go to Moz.com and enter your URL. Using this method, you'll be limited to 10 queries per month.
What is a good Domain Authority?
The higher the better! Under 40 is considered low. 40 to 50 is considered average. Higher than 50 is considered good, and 60 or up is considered excellent.
Where do I find Google Chrome Extensions?
When you're using your Google Chrome browser, go to Settings by clicking the 3 dots in the upper right-hand corner of the screen. Then, go to More tools/Extensions. Type the extension you need in the Search bar.
What are SEO tools?
SEO tools have a variety of functions. They help you rank better in Google's Search Engine results pages, They do this by allowing you to perform queries that help you beat your competition for readership. They also give you information on keywords and backlinks.
More Updates
March 2020:
Ubersuggest, one of Moz's main competitors when it comes to SEO tools, charges $10. monthly. Neil Patel, the brains behind Ubersuggest, gives 5 queries for free. Moz gives 10 queries for free.
I predict this will boost the popularity of Moz, the MozBar, and the many Ubersuggest Alternatives.
February 2020:
Almost a year has passed since Moz changed the way the company calculates the Domain Authority Ranking.
Despite the big announcement about the change in March of 2020, I will venture to write that nothing has changed.
The blogging and marketing worlds still consider the Domain Authority as the be-all and end-all when it comes to judging a website as worthy or unworthy.
If you need more intensive help in addition to what is offered in this MozBar guide, you find courses on all areas of online marketing at the Mostly Blogging Academy. SEO courses start at $7.95.
Enhance your knowledge of SEO and learn how to boost your search engine rankings and income. Click here to begin your training at the Mostly Blogging Academy.
Wrapping Up: How to Use the MozBar Extension
The MozBar for Chrome is an important SEO tool and should be part of your arsenal of blogging and marketing tools. I know other bloggers have reported success with the Moz toolbar as well.
Now you know how to use this SEO toolbar by Moz.
This post gave an overview of the SEO toolbar by Moz and explained
The value of the Domain Authority Ranking
How to use the MozBar Extension to check your DA and other people's DA
How to use the MozBar to do competitive research to find search words to drive traffic to your blog.
Plus, since the MozBar is a browser extension and not a plugin, using the MozBar as your SEO toolbar won't slow down your site.
If you need more SEO strategies, check out Craig Campbell SEO.
Readers, please share so other bloggers learn how to use the SEO toolbar by Moz.
Were you familiar with the MozBar extension before reading this review? If so, do you agree it's user-friendly?
If not, do you think you might download the Moz toolbar? Do you have an alternative you prefer as your favorite SEO tool?
Related Reading
How to Use SERPRobot and 8 More Free Google Positioning Tools
Ubersuggest: This is the Free SEO Tool Guide You Need
Sources
https://moz.com/blog/announcing-mozbar-v3
https://moz.com/blog/tracking-your-link-prospecting-using-lists-in-link-explorer
This post was made possible by the support of our readers.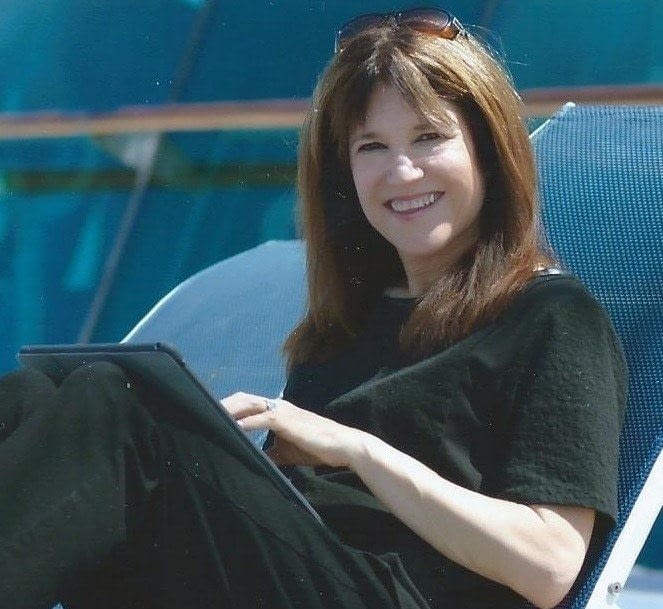 Janice Wald is the founder of MostlyBlogging.com. She is an ebook author, blogger, blogging coach, blogging judge, freelance writer, and speaker. She was nominated as the 2021 and 2019 Best Internet Marketer by the Infinity Blog Awards and in 2017 as the Most Informative Blogger by the London Bloggers Bash. She's been featured on Small Business Trends, the Huffington Post, and Lifehack.