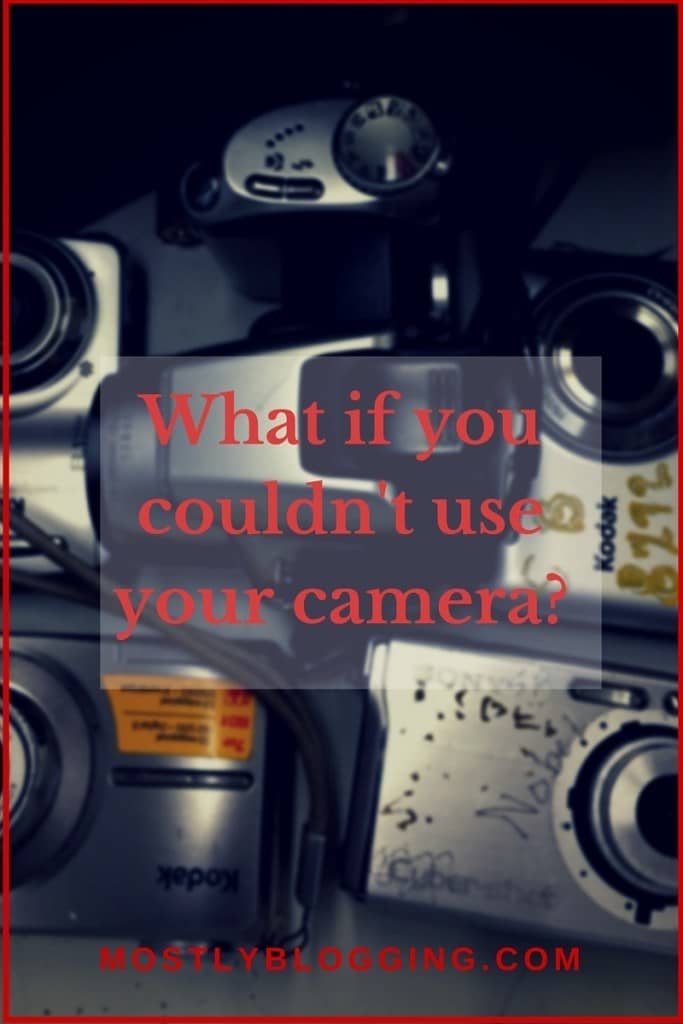 Do you think it's possible to cut corners with your blogging tasks?
I mean, you have the routine down pat, right?
You research, write, edit, publish, promote your link, and include a pinnable graphic for the Pinterest crowd to further promote your article.
What if you couldn't include a pinnable graphic because you couldn't include a photo?
The reasons why bloggers can't include photos with their posts vary.
Whether you are too busy to take your own photo, too financially stressed to afford a phone with a good camera, unable to find the "perfect" photo to accompany a post, bed-ridden or wheelchair bound, the possibilities still exist for photos to accompany your posts.
Author, blogger, and former journalist Lysa Wilds has made it possible by authoring a book which provides resources for free stock photos like Moose. You don't have to worry about where to find the photos or even about the licensing. Wilds dispenses with all concerns in her book The Ultimate Guide to Free Stock Photos.
Welcome to My Second Book Review
The Ultimate Guide to Free Stock Photos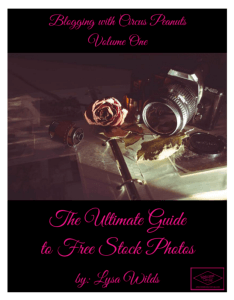 Author: Lysa Wilds 
All opinions are my own.
What

The Ultimate Guide to Free Stock Photos Means For

You and Your Blog
In my post, 7 Tips I Wish I Knew When I Started Blogging, I recommended 5 free stock photo sites.
Lysa Wilds, from the blog Welcome to My Circus, has written an entire book full of ideas for places to find them, and the best part–they are all free.
You have heard of the necessity of having a graphic in your blog post. Pinterest wouldn't be the success it is if we didn't live in a visual age.
According to Writtent.com, Pinterest has amazing potential to get traffic to your blog. According to the site's statistics, 10% of all Pinterest users log into their accounts many times each day.
Putting graphics on Pinterest help promote your blog. But… where are you going to get the pictures?
Bloggers who are disabled, or for any other reason unable to make a pinnable graphic, should not be at a disadvantage.
Also, many people don't have the time, the tools, the knowledge or the desire to make their own graphics.
Using stock photos solves those dilemmas, but many don't have the funds needed to purchase those photos or have the knowledge about where to find free stock photos.
Lysa's book, The Ultimate Guide to Free Stock Photos, solves both problems.
Lysa has spent the last two years attempting  to hunt down resources that seem impossible to find and turning those into a valuable tool for ALL creatives to utilize despite what their finances look like.
According to Lysa, if you have writing talent and create amazing written content it means nothing if you don't have equally amazing visual content!!
Lysa goes on to explain the mystery of bloggers whose blogs succeed without writing ability or humor. She explains that phenomenon by noting her realization that it is graphic design that helps those bloggers "step up their game," and helped her step up her game.
Why don't those bloggers wishing to "step up their game" just go out and take photos? After all, it's 2015. You no longer have to pay to develop film. It would be totally free.
Lysa's answer brings perspective. Many bloggers are bed-ridden or confined to wheel chairs and do not have the luxury of mobility. Since Wilds is herself a wheel-chair bound blogger, she would know better than anyone how valuable a stock photography resource is.
Wilds' book is a life-saver for those bloggers, bloggers who may not be able to find a specific photo to fill a specific need, and any others wishing a book-long resource on where to find free stock photos.
Lysa's book is a blogger's gold mine. One of the photography resources is Jill Levenhagen, a Pinterest strategist. If anyone knows about great photos for blog graphics, it's Levenhagen.
The impetus behind Lysa's interest in photography is discussed as are her days as a journalist. Her discussion of her sister may seem irrelevant, but is actually part of her narrative of her journey to this gold mine– her book, a free stock photography resource.
In closing, Lysa reminds her readers, that, if all else is equal, you will get the upper hand on bloggers who have strong content and strong writing skills. You can have those and strong photos.
How to Own Your Free Stock Photography Resource
Starting at $4.99, depending on the format, Lysa's book is affordably priced for her supply of free stock photo resources.
If you believe, as I do, that Lysa's book is a treasure-chest full of free photography resources, the links to purchase her book are below. It is available in both Ebook and paperback form.
Here is the link to the eBook version:

http://www.amazon.com/gp/product/B017167LZW


Here is the link to the paperback version:

https://www.createspace.com/5820336



Bloggers, please share this post, so others know the advantages of having Lysa's book as a resource.
Where are you getting the photos for your blog graphics? Are you using original photos, paying for photos, using stock photography with a free license like the Creative Commons, or a combination of all of these? I look forward to your views.
Related Post:
4 Simple Ways to Start Blogging Creatively
Other Book Reviews from MostlyBlogging.com:
The Great Paradigm Shift: Your Content Will Go Viral in 2 Minutes
Sources:
writtent.com/blog/10-reasons-you-need-to-create-a-cool-infographic