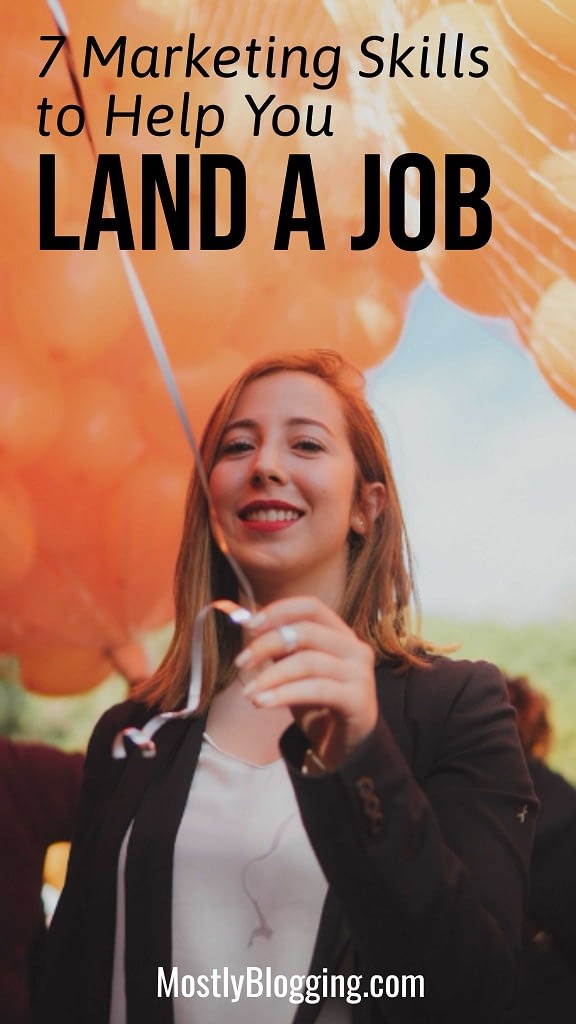 Advantages of e marketing.
Clearly, there are benefits to marketing online.
Did you know the advantages of e marketing include being able to land a job?
Author Danish Wadhwa shares 7 important skills you develop as a marketer. These skills are so important that companies are willing to offer you lucrative salaries.
7 Powerful Reasons Why You Should Learn Digital Marketing
Danish Wadhwa
"Innovation needs to be part of your culture. Consumers are transforming faster than we are, and if we don't catch up, we're in trouble." – Ian Schafer
To be in this competitive world, it is essential to upgrade yourself and your business with the constantly evolving technology.
If you are reading this article, you might be familiar with the term digital marketing. Well! Digital marketing is a booming term, which is the next big thing in the market. This marketing type helps you advertise your products/services on a digital platform and boost up your productivity.
Digital marketing is more highly beneficial than traditional marketing techniques as it is cost-effective, flexible, and versatile. No matter which job profile you are into, digital marketing is a skill that every individual should have. It allows you to understand how your product is performing, including its loopholes.
No matter in which field you are making your career, digital marketing skills will help you reach your business goals effortlessly. If you are still confused about whether you should learn digital marketing or not, then you are in the right place.
Now without any further discussions, let's take a rundown at the reasons that will precisely explain why you should learn the concepts of digital marketing.
Are you ready to learn the advantages of e marketing?
"Innovation needs to be part of your culture. Consumers are transforming faster than we are, and if we don't catch up, we're in trouble."
7 Advantages of E Marketing
Let's get started…
1- Embark on Your Own Business
If you are a professional digital marketer and have proper knowledge of marketing tools and software, then you can easily kickstart your business by yourself and become a successful entrepreneur. You don't need a strong social media presence to get started. All you need is proper knowledge of digital marketing.
Moreover, you can also start a freelancing business and can become a digital marketing consultant. It will help you get more money in extra time. If you know digital marketing skills, then you don't have to pay extra to the human resource for promoting the business.
Also, you would be able to target the right audience by providing them the right services at the right time, which further helps you make a better customer experience.
2- Highly Demanding
As per the reports of Marketing Hiring Trends, 69% of the companies hire marketers. They believe that digital marketers better know the trends and tricks that can help them position their business in the top searches of the business.
Well! The demand for digital marketers is higher than their supply. No matter whether it's a small or large organization, demand for digital marketing is increasing day by day. More demand means that companies are looking for talented marketers who can help them in ranking their website at the top.
So, if you will have highly demanded skills, then there are more chances to get better-paying jobs.
3- Worthy and Affordable
Another reason for learning digital marketing is that you don't have to spend a considerable amount of money. Digital marketing courses are cost-effective and give you better output. It will not only enhance your skills at a reasonable price but also opens the door to better jobs.
The best part about this course is that you don't need to go to college and attend classes; you just need a good internet connection and can get started while sitting in the comfort of your home. Also, you will get a chance to perform all the things practically. Well! It's the best opportunity you can ever have.
So, what are you waiting for? Just grab it.
4- Makes You More Competitive
Are you pondering over which strategy/tactic can allow your business to be more competitive? Digital marketing is the answer to all your possible queries.
Digital marketing is one of the fastest-growing techniques. It allows small companies to compete with large organizations by spending minimum cost and resources.
Thus, by learning the new stuff and techniques of digital marketing, you would be able to adapt yourself to the changing world easily. No matter how big is the size of your organization, you can easily gain exposure to your business online. Also, you can easily target potential buyers and improve the customer experience, which will further increase the ROI.
Useful reading- INCREASE YOUR DIGITAL MARKETING IMPACT WITH THESE 3 SMART TIPS
5- Become Certified and Get Better Pay
Do you want to filter yourself from the rest of the crowd? Of course, yes, then add something to your resume that puts you into the limelight. By learning digital marketing, you can easily increase the chances of getting hired at better pay.
Becoming a certified digital marketer will not only add value to your resume but also enhance your salary. Want to know how? You will get a chance to perform better in the company, which will increase your salary and reputation.
Here are some of the certification that you can do easily do in digital marketing, like:
Content Marketing Certifications
SEO Certifications
PPC Certifications
Google Analytics/ Adwords certifications and many more.
Once you get these certifications, you can increase your value in the business world. Yes! It can be said that digital marketing skills can future-proof you and your career. So, roll up your sleeves and get ready to expand your skill sets.
6- More Job Opportunities
If you want to start your career in a field that is full of variety, then you can choose digital marketing. Yes! It has a wide range of career options. If you have the skills of digital marketing, then you are not restricted to one specific profile. There are ongoing learning opportunities and plenty of choices where you can show your skills in a variety of ways.
In fact, the number of jobs in the field of marketing is set to rise in the future. So, you can get a bit picky with the company you want to work with. Moreover, if you learn digital marketing, there are more chances that the extra skills might lead to a promotion.
Update:
One of the skills a post-Covid-19 economy will require is copywriting. Content marketers currently are pivoting from a money-centered focus to a customer-centered focus.
A strong copywriter will make the consumer feel a connection to the brand that leads to trust and purchases. Therefore, another one of the advantages of e marketing is being able to use copy to persuade consumers to buy your product or service after using your copywriting skills to form connections.
7- Connects with Mobile Customers
Last but not least, learning digital marketing allows you to get in touch with customers who are browsing on social media and mobile phones. As per the analysis, 80% of people prefer using mobile devices to search the internet. It means that most of your target audience is mobile users.
Digital marketing skills can do wonders. It can help you grab the attention of such users and convert them into potential customers. You can easily reach the people on tablets, mobile phones, computers, etc. So, if you want to convert more visitors into leads, then digital marketing makes this process much easier.
Useful reading- HOW TO BOOST MARKETING WITH BETTER MARKETING TECHNIQUES, 10 WAYS
Wrapping Up: Advantages of E Marketing
Over to You
Digital marketing is the future of online business. To reach and engage the customers, organizations are using digital marketing. Productivity is another reason that compels enterprises to focus on digital marketing.
Hopefully, the points mentioned above are enough to make you realize the importance of digital marketing. Indeed, digital marketing is the backbone of today's economy, so it's crucial to learn digital marketing even if you don't want to be a marketer.
Still, if you have any queries, feel free to ask in the comments section added below.
Readers, please share so marketers learn these advantages of e marketing.
This post was made possible by the support of our readers.