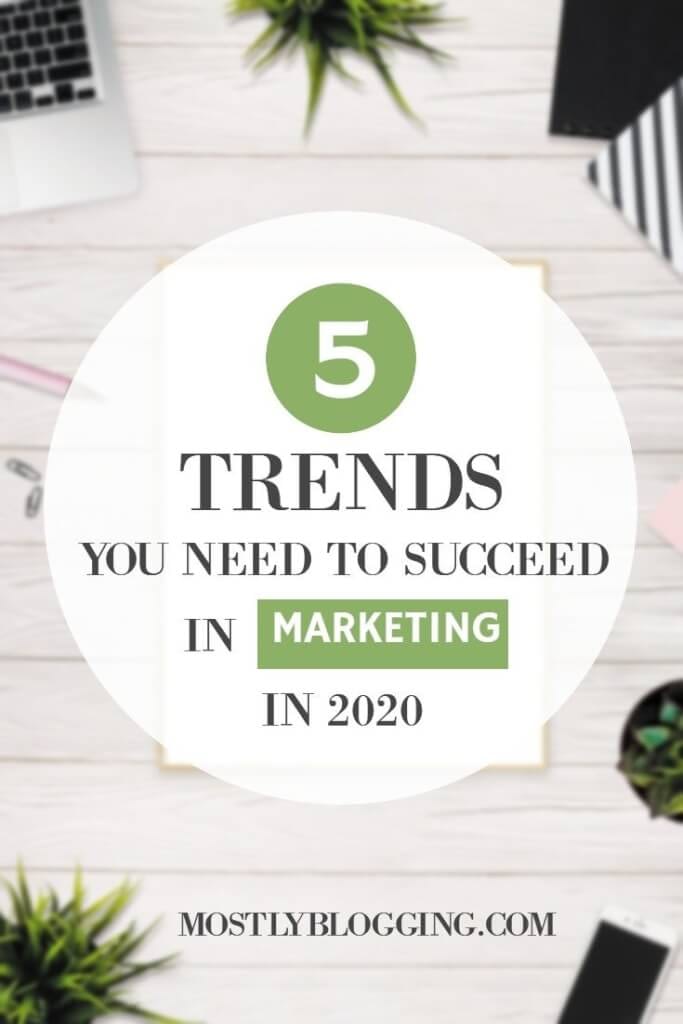 Janice Wald
Market research trends.
Have you heard predictions of marketing trends for 2020?
If not, you've come to the right place.
You need to know these megatrends in order to capitalize on their rise in popularity.
All of these are major trends in 5 marketing areas predicted to be even more popular in 2020.
This post will describe market research trends in each of these areas:
Content Marketing
Social Media Marketing
Video Marketing
Search Engine Marketing
Email Marketing
By the time you're done reading this post, you will have a checklist of 2020 megatrends.
You will be able to implement the strategies in this post to take advantage of the rising popularity in each of these areas.
Are you ready for current market research trends?
Let's get started.
What is a Megatrend?
A megatrend is a major trend.
The market research trends covered in this post are major trends.
In other words, the changes in the 5 areas of marketing have a global impact and cover many areas of marketing.
Additionally, a megatrend indicates a shift in attitude.
If you become aware of these changes, you can make choices that result in your brand's growth.
You will remain relevant while your competitors that don't change their marketing strategies will get left behind.
5 Major Market Research Trends for 2020
Content Marketing
User-Generated Content
UGC is trendy.
Do you use UGC posts?
Using a User-Generated post is a win-win for you.
When readers provide the content, they feel heard. They understand you care about their opinions.
Also, letting readers plan your topics helps you as well since this technique saves you time. You don't need to think up those ideas.
Ways to Find User-Generated Content
Finding user-generated content is one of the advantages of using Instagram.
Instagram Stories
Example 1:
I needed a quote for a post about blogging in the new year.
I asked Instagrammers to provide this hook for my post by coming up with an inspirational quote.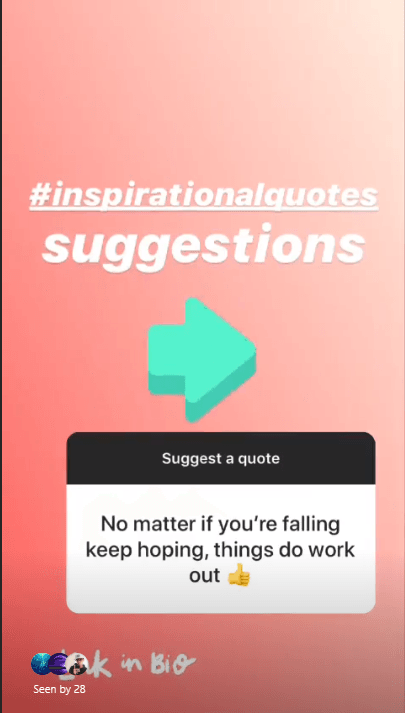 Example 2:
I am planning my editorial calendar for the first quarter of 2020.
Have you started planning your blog content for 2020? Why not ask Instagrammers to help you using the question sticker?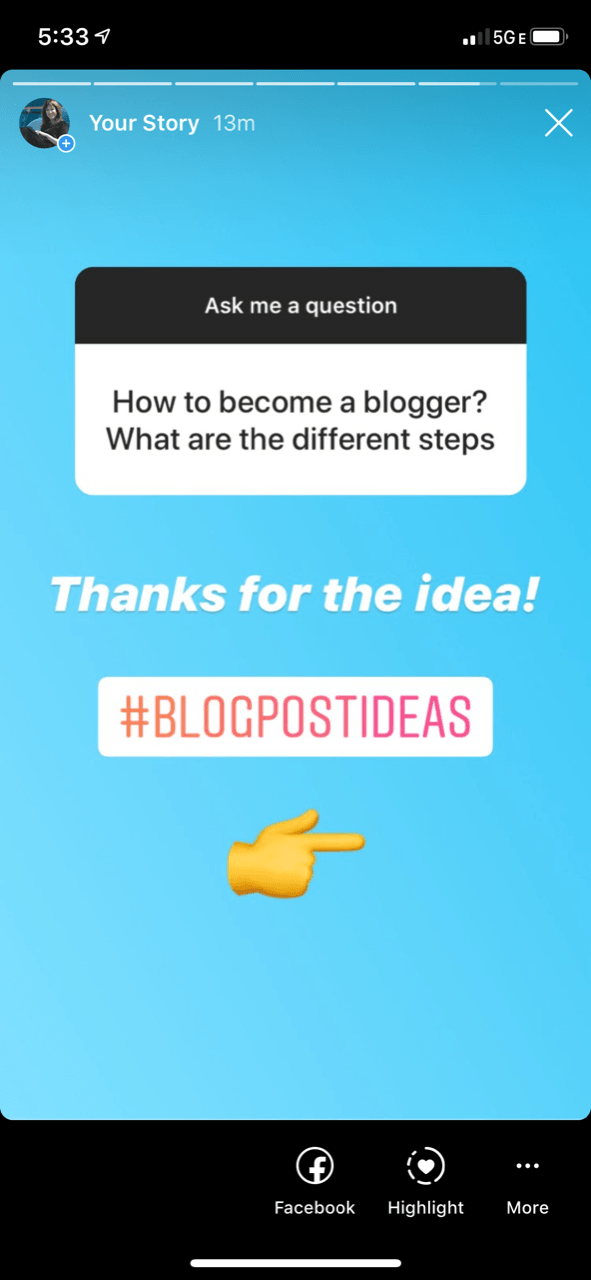 Make sure to use hashtags so interested people can contribute.
Quora
An easy way to let other people generate your content for you is by discovering what questions people ask at Quora.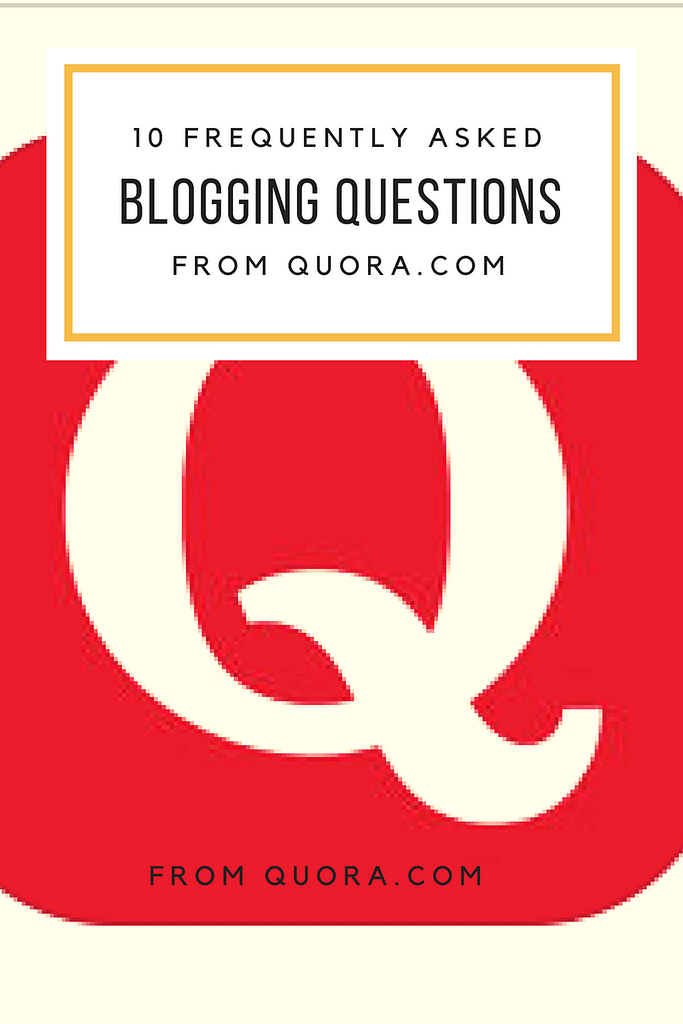 During the summer of 2017, I wanted a change of pace while I was on a vacation.
Rather than scramble to reconstruct content before I left, I went to Quora, found 10 questions in my niche, and answered them.
This is a great time-saving tip for bloggers in a rush as I was while getting ready for my vacation.
Readers wrote to tell me they appreciated the change in format.
The post was so successful, I considered making this a series.
I have even answered questions in my niche on Instagram Live.
Note: Make sure you give the link to the question from Quora. You should always provide source credit.
[Related: How to Be a Better Blogger with Quora]
Surveys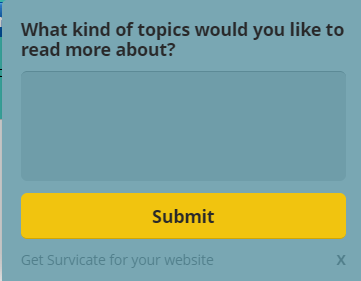 As I explained in my post about quiz questions, I have a form on my blog which asks readers which content they'd like to see me construct posts about.
Do people take their time to respond to the form?
Look: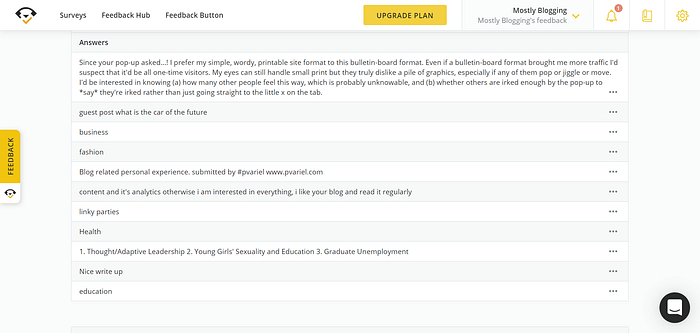 As you can see, many visitors responded.
Artificial Intelligence
More and more people will see chatbots on websites answering questions about content.
Social Media Marketing
Since Instagram, LinkedIn, and Facebook give visibility to promoted content, more and more bloggers and content marketers will "pay to promote."
More Uses for Instagram Stories
Why are Instagram Stories trendy?
Other businesses aren't utilizing this powerful tool to its maximum capabilities. Businesses should use IG Stories consistently but aren't.
Instagram Stories is an effective marketing tool.
You need to do what works and what other businesses aren't doing yet to stand out.
Instagram Stories brought me so much traffic to my website in October, Google Analytics placed Instagram Stories in my top 10 of social referral traffic.
People love to view Instagram Stories! Just because your competitors aren't using IG Stories, doesn't mean you shouldn't. It means you should!
I've made sales using Instagram Stories without spending money on advertising, so I can assure you using Instagram Stories is effective from personal experience.
In 2020, more and more marketers will be offering products and services in Instagram Stories.
If you don't know how to leverage the power of Instagram Stories to make sales, see the section in this Instagram Guide about making money with Instagram.
Changes to Social Media Sites
Instagram
First, Instagram banned likes in Australia and culture guru Gary Vaynerchuk predicts other countries will follow Australia's example.
Next, according to Vaynerchuk, "Instagram will start to see a decline as it becomes past its prime since it is peaking right now."
Also, according to sources, meme accounts on Instagram are rapidly becoming the most popular.
Update:
Since this post's publication, I listened to Tash and Viv, the cohosts of the Ace the Gram Podcast, a podcast about Instagram success.
They made an interesting prediction:
According to Tash and Viv, photos in the Instagram Stories and Instagram feed will fall into two categories:
Photos will look perfected or real and raw.
Are you familiar with the Beauty Cam app?
People use Beauty Cam to perfect their photos before posting themselves to social media sites like Instagram.
A relative of mine introduced me to Beauty Cam, so I know this is true.
People use apps like Ask Lisa so AI can tell them which of their photos looks best before posting to social media sites.
Note: I actually tried to use Ask Lisa but the website told me I could not use 3rd-party apps and I wasn't able to post my enhanced photo.
Tik Tok
Gary Vaynerchuk also predicts that TikTok will rise.
The PRDaily agrees with Vanderchuk's predictions that Instagram will decline and Tik Tok will rise.
Facebook
The PRDaily went on to predict that Facebook groups will be used by brands more and more in 2020.
Also, due to Facebook's data breach scandals of 2018, Facebook will make certain that no data gets leaked as will other social media sites.
MeWe, a relatively new social media site founded in reaction to Facebook's data leaks, seems to be leading the way.
Video Marketing
The future of social media marketing can be summed up in one word– video.
YouTube wouldn't be so popular if consumers didn't enjoy videos so much.
Video is trendy since social media sites want people watching their videos and not television.
Instagram, Facebook, and other social media sites give priority visibility to videos. Videos keep people on the site longer and viewers love them!
Social media sites are changing their algorithms to reflect this bias.
I don't know why more businesses don't make videos. Video making is no longer an option.
The best part: Free video maker tools exist so you don't need a budget.
You don't even need to be in the video although I recommend it. If you prefer, you can have happy customers in your videos giving testimonials.
Use templates that come with the video making tools to save you time. They even provide free music.
If you don't want to be in the video, Lumen5 makes a video for you by pulling text from your blog's RSS feed. Lumen5 is a free service.
Here is an example of a video made with Lumen5:
Put videos in your Instagram Stories, in your Instagram feed, and make live videos on Instagram and other social media sites.
As you can see, there are many ways to capitalize on the rising popularity of video marketing.
Videos that go viral often have humor, so adding humor and creativity works well and should be more trendy in 2020.
As the amount of text grows on social media sites, videos are also getting shorter.
Search Engine Marketing
E-A-T
Google announced it will give visibility to web content that follows the EAT acronym.
In other words, content must show you are an expert, an authority, and create trust in the user.
As you can see, the user experience will continue to be forefront as a criterion of which sites rank best on Google.
Voice Search
Also, due to the widespread use of voice search, people will dictate their questions.
This means longer keywords will dominate the SEO scene,
For example, keywords will follow the format of questions such as keywords starting with "how to" and "how do I?"
BERT Algorithm
Google has a new algorithm update. It's called BERT.
BERT will improve Google's ability to know search users' intent.
Previously, Google would only focus on keywords in the query. However, sometimes, the ignored words changed the meaning of the query leaving the user without a satisfactory answer. BERT fixes this.
Featured Snippets
Featured snippets and voice search continue to be important.
To qualify for featured snippets, try answering questions in your posts and include an FAQ box.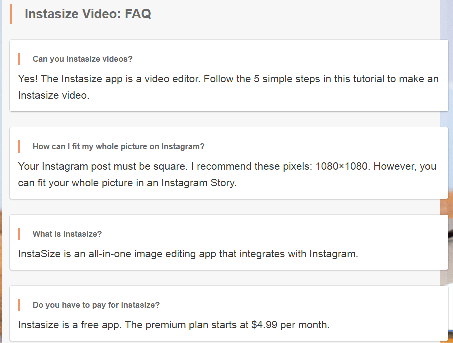 Google your keyword, and you'll find questions people are asking about your topic so you'll know which questions to answer.
Regarding voice search: Try to word your focus keyword the way search users word their queries.
Don't forget mobile: Last, as more and more people use their phones, optimizing for mobile devices will continue to be even more important in the coming year.
Email Marketing
Is email marketing dead?
As Mark Twain once exclaimed, "Reports of my death are greatly exaggerated."
Email marketing may not be dead, but it could be on life support.
Why?
What has replaced email marketing and is at the forefront of B2C (business to consumer) communications?
Push Notifications
First, you will find push notifications on more and more websites.
Consumers can get the information they seek using push notifications without the information clogging their email box.
Chatbots
Communication will be automated using Artificial Intelligence.
According to Mobile Monkey's Larry Kim,
"You need to be where your customers are. One untapped channel to best market your product is Facebook Messenger. Over 1.3 billion people are using Facebook Messenger.

Engage with your customers on Messenger using chatbots to create personalized experiences. Deliver valuable content on Messenger using drip campaigns. After all, chatbot marketing on Messenger offers 70-80% open rate."
Market Research Trends Over Time
Do you want to see how market research trends have changed over time? Here are changes from just the last few years:
Marketing Predictions for 2019: https://www.mostlyblogging.com/marketing-strategy-plan/
Marketing Predictions for 2018: https://www.mostlyblogging.com/marketing-report/
Wrapping Up: Major Market Research Trends for 2020
In closing, you might wonder how people came up with these trends.
There are market analysts whose job it is to make observations, conduct interviews, and send out surveys.
Then, they analyze the results and report on market research trends.
Blogging expert Peter Nyiri, for example, reported on blogging skills you need to master to succeed in a competitive 21st-century market.
Takeaways
I found some of these market research trends unpredictable.
First, there are many changes upcoming in blogging and content marketing dictated by voice search and the improvements in artificial intelligence.
Also, did you notice the line between video marketing and social media marketing has blurred?
By putting videos on social media sites, there is not a fine distinction between video marketing and social media marketing.
Video production is time-effective as well as cost-effective since the same video can be used across channels if you change the dimensions.
Over to you:
Did you find any of these market research trends surprising? If so, which ones?
While you were reading, did you generate any future business ideas for 2020?
I look forward to your views in the comment section. Can you add any marketing research trends you think will take off in 2020?
Janice Wald is the founder of MostlyBlogging.com. She is an ebook author, blogger, blogging coach, blogging judge, freelance writer, and speaker. She was nominated as the 2019 Best Internet Marketer by the Infinity Blog Awards and in 2017 as the Most Informative Blogger by the London Bloggers Bash. She's been featured on Small Business Trends, the Huffington Post, and Lifehack.