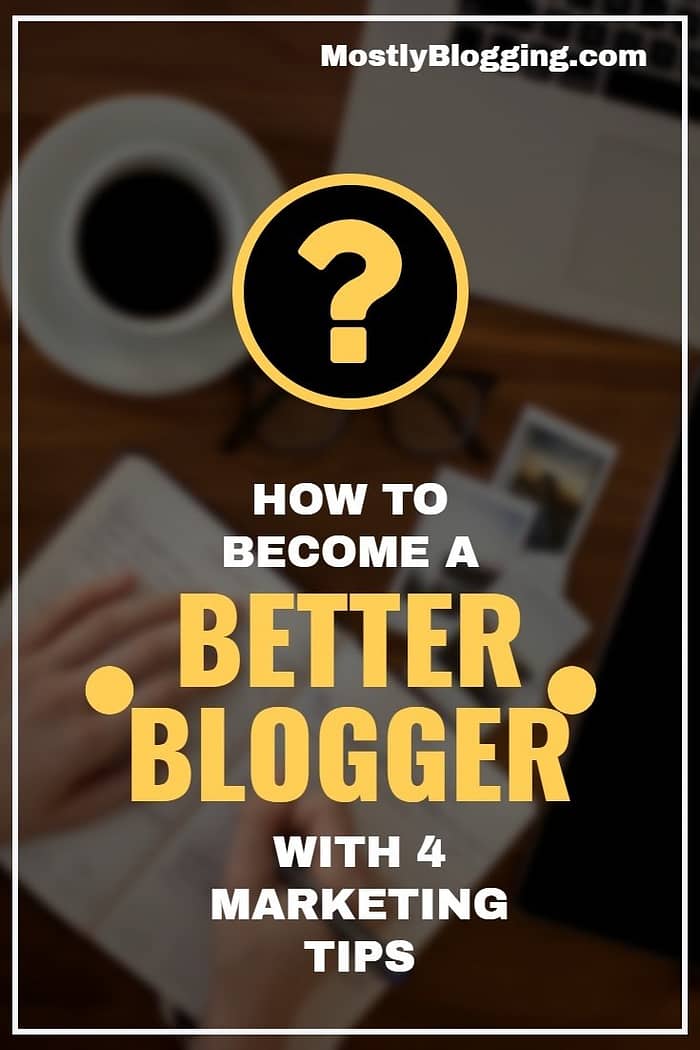 EDM Marketing.
Is electronic direct mail a dying practice?
Not according to guest author Enstine Muki who is here to tell you the advantages of EDM Marketing.
What is EDM Marketing?
EDM stands for electronic direct mail.
EDM Marketing is synonymous with email marketing sent to targeted mailing lists informing them of special offers or communications.
4 Email Marketing Benefits for Bloggers and Online Entrepreneurs
Enstine Muki
I'm a successful self-taught blogger.

When I got into blogging in 2012, I was not smart enough (or I never was told) to start building an email list for my blog as soon as possible.

If I knew a few email marketing benefits for online entrepreneurs, believe me or not, a lot would have taken a better turn for me. I was completely blank about it. But it didn't take long before I created my first list with AWeber.

Email Marketing is broad and complex. It's not as simple as it used to be. However, the following simple principles will make the marketing approach smooth for you.

What is Email Marketing though?

The most basic definition is, it's the act of using emails to market your goods and/or services. Simply put, it involves collecting your readers' emails into a list on a dedicated email server, building a relationship with your list members, and sending messages with the purpose of driving sales.

Whether you are blogging to make money or not, you will need to build a marketplace. The bigger your marketplace, the more you hit the purpose of your blogging.

3 simple steps to start email marketing as a blogger

Before we get into looking at some email marketing benefits for bloggers and online entrepreneurs, let's quickly go through quick steps to kick in:

1 – Get a dedicated email marketing platform
The error some newbie bloggers make is to use plugins to collect and host email addresses on their domains.
For the most part, your webhost will impose a limit on the number of emails your domain should send out per hour. This is often the case if you are hosted on a shared hosting space.

This limitation won't allow you to create and send campaigns to your subscribers as your list grows beyond your mail server send limit. A quick way forward is to buy a package on an email marketing platform.
Recommended: Why These 7+ Email List Providers Are the Best in 2018

2 – Help your readers sign up to your list
Once you've gotten a professional email marketing platform, the next (and often difficult) step is to get your readers to submit their email contacts to you.

Generally, you'll have to give them a solid reason to sign up. It's not always enough to have those opt in forms on your blog. What's in for your readers?

Free gift locked behind the form
Simple sign up for new content alerts
If you have a free gift strong and attractive enough, your sign up rate may be higher than simply telling your readers to hop in and expect your next post.

Personally, I have had more success with content upgrades. This happens when you ask your readers to sign up to be sent the content they're reading in different formats or more details.

Recommended: This is what you need to put on your opt-in form

3 – Build a relationship with your subscribers
It's one thing to get subscribers on your list. It's another thing to maintain those subscribers.

We've noticed in the industry some readers simply sign up to access the free gift. Once they are in, the next message from you will see them hitting the unsubscribe button.
You need to learn to build a relationship with your subscribers, gain trust and market less. Stick to the purpose of your list and don't abuse it.

What types of emails should bloggers send to their list?

Don't worry I'm soon giving you the benefits of email marketing for bloggers.
But let me rapidly share with you some content types to send to your list as a blogger:

Segment your list: Split your list into different segments based on different content types you have. Personally, I have different segments for on my lists: Affiliate Marketing, Sponsored posts, Cryptocurrencies, etc. With this, you can confidently channel your contents to relevant segments.
New content alert: Let your subscribers know you'll be sending new content alerts. Many bloggers do send out alerts each time a new post is published which is great. Others have their tools set to send out a summary of activities on their blogs once a week.
Proposal emails: I often send out proposals to my lists and walk home with success. There are different proposals you may want to send to your list. Check out Nobert's post on Proposal Email for some really useful tips.
Announcements: Sometimes, you may have some special announcements to make. It's a good idea to let your subscribers know about it (maybe you are off for a while, etc)
4 – Benefits of email marketing for bloggers

As a matter of fact, there are many benefits of email marketing for bloggers. Let's focus on the 4 key benefits in this post, hoping this will help you take the activity more seriously:

1 Source of traffic

One of my very sure source of traffic is my list. Each time I send a new content alert, there is sure to be a spike in traffic. Neil Patel in this post shows us how he generated 13,544 clicks from one email he sent to his list.
Your list may not be as big as his but this just goes to show how it works:

Google and other search engines change by the minute. Facebook, Twitter, Pinterest, Instagram, and many other social media platforms are owned and run by others who at anytime can change their terms and algorithm without your consent.

Some of their changes can bring a significant drop in your traffic. Recent Google changes have kicked many businesses out of the game. The reason is that they solely relied on Google natural traffic.

But your list remains yours and no one decides on it. You decide when to mail and the content of your mail.

2 – Your marketplace

Your email list is your marketplace. It's been said that the money is in the list and that is true from one generation to the other. You can always turn to your list during special events, price reduction, product launches or special promotions.

Using your list to drive traffic to a money-making blog post increases your chances of generating more sales and making a profit.

3 – Turn new readers to repeat visitors

.It's one thing to get new readers to your blog and another thing to keep them.
Email Marketing helps turn your new readers to repeat readers. Once they sign up to your list, you can always bring them back with new content alerts.

4 – Build credibility with your readers

Email Marketing doesn't only help with driving traffic, generating sales, or and more repeat readers. It gives you an opportunity to keep in touch with your readers, create stronger relationships and build credibility with your community.

By providing relevant information that your subscribers find helpful, you establish yourself as a thought leader and the go-to person in your industry.

The End: Best EDM Marketing Tips

I hope this was a helpful read, giving you reasons to start email marketing for your blog and online business.

While I thank Janice for allowing me to share this with you on her blog, drop a comment and let us know what you think
Readers, please share so bloggers and email marketers discover these best EDM marketing strategies and the answer to "What is EDM Marketing?"