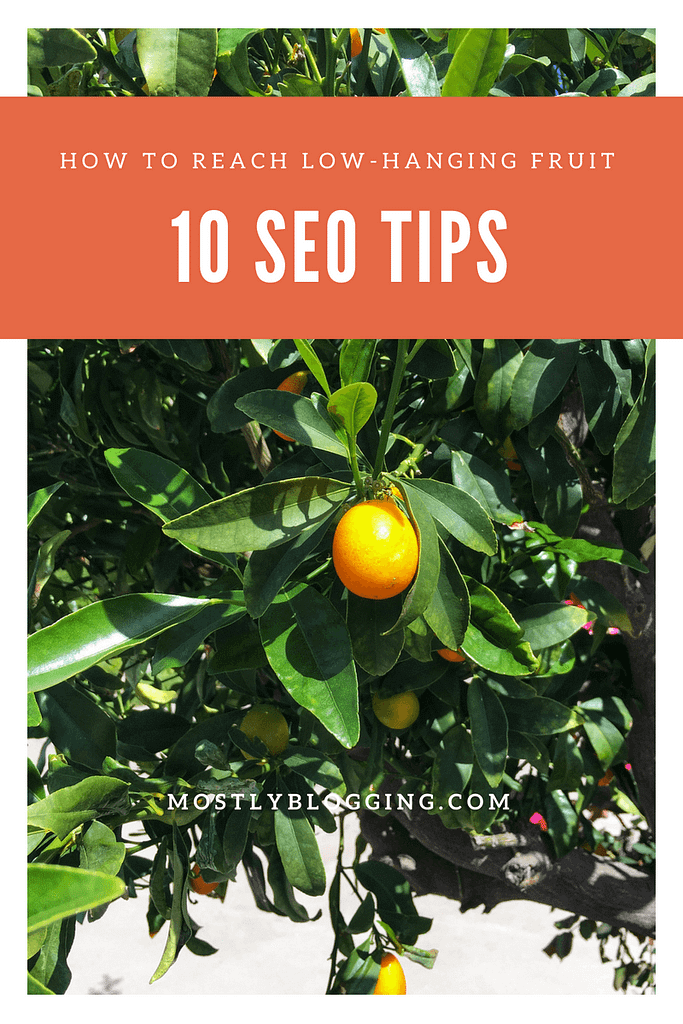 I have a secret.
It's an SEO method I used to grow my organic traffic over 280%.
These hacks are easy and free.
This post will follow a before and after format.
You'll see the screenshots of my organic traffic before and after I started implementing this method.
By the end of this case study, by following these methods, you'll be able to watch your organic traffic blow up as well.
This article contains the steps I took to optimize a post that now ranks in Position #1 on Google's Page 1. You'll be able to duplicate my steps to rank on Google as well.
This post ends with a 10-step checklist you can follow.
Consider these comments:
Hello Janice,
Samantha (Anderson, a guest author, in
a post about organic search traffic
) has written a very useful article for us. Today I got the reason why I lost 80% of my traffic. Can you please write an article about how to recover that traffic which we lost due to the reasons that were given in that article? I will be glad to know about that because I have been facing that issue for a long time. ~ Divya Sehgal
Divya's request inspired this post. Consider this additional comment:
I don't have much search-engine traffic right now. I need traffic in order to lose traffic! ~
JoeHx
Before we begin, look at the evidence these methods work: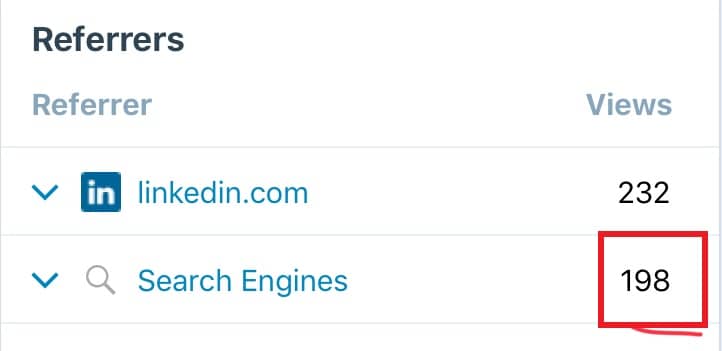 As you can see from this screenshot, before I started implementing these methods, I only received 52 hits from search engines a day.
After I discovered how to boost my search engine traffic, I received 198 hits in a day from search engines.
If you follow the tips in this post, you can too.
These results are not unique. These results are commonplace for me now.
How to Boost Your Organic Traffic:
Step 1: Go to Google Trends. Check to see if there's interest in the topic that you're interested in writing about.
If you could go to Google Trends with two topics in mind, you can choose to write about the one where is more interest from search engines. Google Trends will ensure there's current interest in your content. If there isn't, change your topic.
Tweak your content to match internet interest. If you want organic traffic, you need to satisfy search engine users. You do this by writing about the information people are interested in reading.
Step 2: Once you get your topic, you need a focus keyword or keyword phrase. Make sure it has low competition on the internet. Ideally, your keyword or keyword phrase should have a high volume of people searching for the information but low competition for readership on the internet.
How to Find High-Interest Low-Competition Keywords:
Go to Google Suggest: Type your keyword into Google's search bar. Scroll all the way down to see Google's suggestions. These are actual phrases people have used to find your topic.
Find a word or phrase that relates to your article. Go to a keyword tool and check to see if there's high interest, low competition.
Note: You might wonder why we're going to Google Suggest before the keyword tool. Free keyword tools have limitations on usage. By starting at Google Suggest, you're saving time at the free keyword tool sites.
My post 13 Free SEO Tools offers 13 free SEO tools you can use to find your focus keyword or keyword phrase.
Find a focus keyword with high search volume but low competition for readers.
My personal favorite keyword tool is KWFinder. Try to use long-tail keywords at least 3 or 4 words long.
Step 3: Google your headline. Beat the highest number of tips you can find on the Internet.
Step 4: Create quality content at least 2,000 words long.
How to optimize your post for organic traffic:
Tag your post with the keywords or keyword phrases you find at KWFinder or another keyword tool.

Put the keyword in your headline.
Do you see I rank for the keyword phrase "easy blogger tricks?"
Let's examine how I optimized my post 47 Unusual but Effective Free Blogger Tricks You Will Love which I believe resulted in me getting to the first spot on Page 1 of Google.

First, I used Google Suggest: Before deciding on a keyword, I went to Google Suggest to see what people Googled when they searched for blogging tips.

This is crazy: I ended up ranking for a term, "easy blogger tricks," that I never thought of using. However, when I saw the word "tricks" in so many of these queries, I made "blogger tricks" my focus SEO keyword.
I put "blogger tricks" into KWFinder. Look:

The trend is relatively high. As far as keyword difficulty (KD), I felt with a keyword difficulty of 41, this term was "low hanging fruit." I could realistically hope to reach Position 1 on Google's SERPs (Search Engine Results Pages).
What else did I do? I made 47 Unusual but Effective Free Blogger Tricks You Will Love over 2,000 words. The length of the post is 2,586 words.
Also, I linked to the post internally from other posts and externally from other websites.
You might be wondering if you need to try to reach Position 1 on Google. Here's the deal: Yes, you do! Getting organic traffic is so competitive, you want to try to reach the top.
Here's the best part: Other bloggers are analyzing the effectiveness of my methods:
I know I wrote these were secret methods. I never divulged my methods about increasing organic traffic until now. I imagine she evaluated my techniques by observing how I tagged my post.
Still not convinced?
If you're still not convinced about the value of keyword research, consider these comments as blogger Susan Velez analyzes why her organic traffic fell:
"Of course it's my fault as I didn't take the time to do keyword research when I first started my blog. So I've written a lot of posts with keywords that are extremely competitive.
I've been making it a point to focus on keywords that I'll have a much better chance to rank for."
Additional Tips Needed to Boost Your Organic Traffic:

Put your focus keyword in your URL.

Put the keyword in your alt image tag too.
I believe the following helped my organic traffic increase:
I sped up my site speed. According to SEO Expert Robin Khokar, "According to Search Engine Land, over 60% of searches are conducted using a mobile phone. Not only are mobile-friendly websites ranked higher on the SERP (Search Engine Results Page), but websites that are not modified are ranked lower. "
Look at my site speed when my organic traffic was sluggish: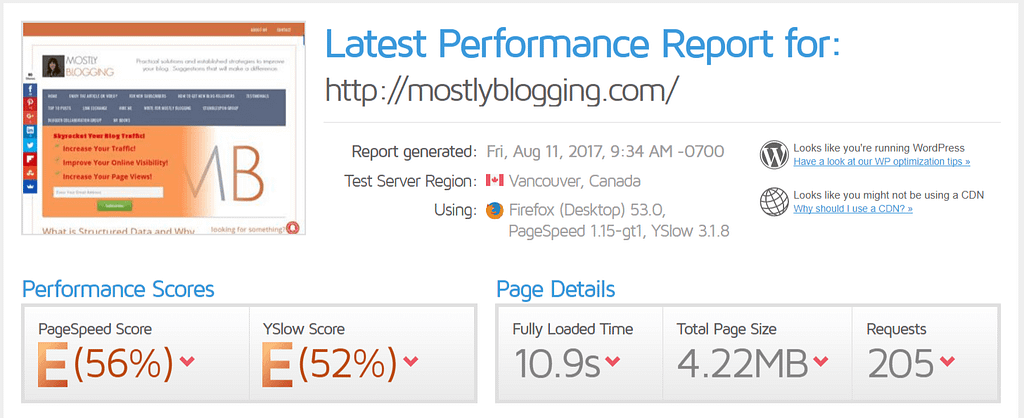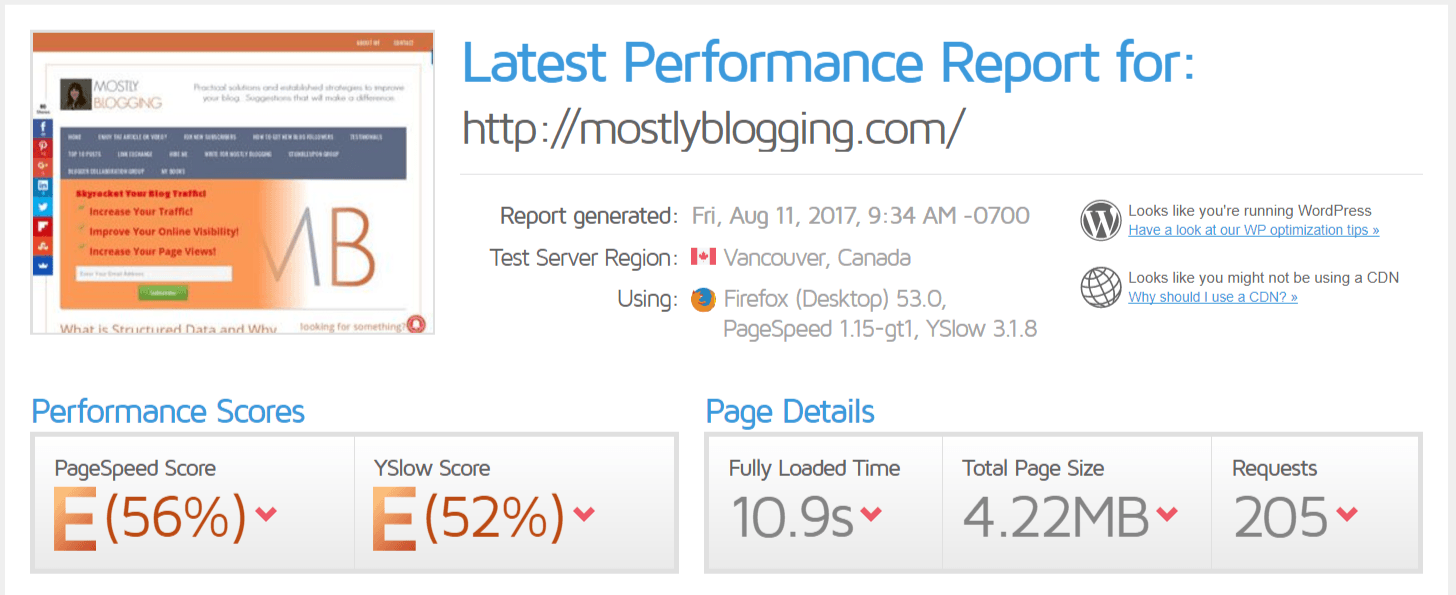 Ouch! Can you tell my score is an F?
In order to speed up your site's loading time, I recommend the following:
Go to https://gtmetrix.com/ and check your website's loading speed.
Install WPSmush, a WordPress plugin which will compress your images.

Reduce your amount of plugins since they slow your loading time.
Other tips that I believe helped me boost my organic traffic:
I installed an SSL Certificate.
I waited until my site was no longer new.
I started trying to rank for three words keyword phrases instead of fewer. It's true: Longtail keywords do get you more search traffic.
I stopped competing with more experienced bloggers with a higher Domain Authority ranking for search traffic.
Do these tips work?
Look at these before and after stats:

These were my organic keyword rankings when I began this draft: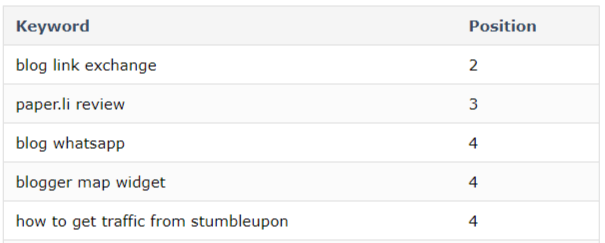 These are my organic keyword rankings now: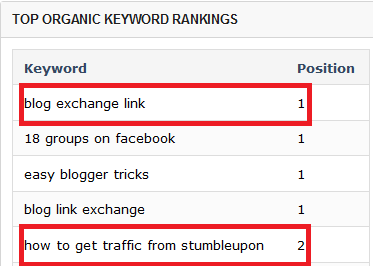 Look: I now have 4 posts that rank in the #1 Position on Google. Two of them moved up.
Additional Examples Showing Effective Organic Traffic Tips:
Data proving these tips work:

I get more organic traffic to my article PicMonkey Alternative: Fotor Is Your Best Choice for Photo Editing than any other post.
Can you see why? There are 1,900 searches for the keyword term "PicMonkey Alternative" which was my focus keyword. Also, the yellow 40 means "PicMonkey Alternative" is not that difficult a keyword phrase to rank for.
Look:

83 different keywords, when put into search engines, will bring up my article.
Further Proof from Alexa.com:

This screenshot shows I get more than 3% of my blog traffic just from this one keyword.
How did I know that there were so many searches for PicMonkey Alternative each month?
I did my keyword research. This data came from KWFinder which is a free keyword research tool. You, too, can discover how many searches go on each month for a keyword you have in mind.
Further Proof These Tips Will Boost Your Organic Traffic:
Ahrefs sent me metrics that made me smile at the end of April: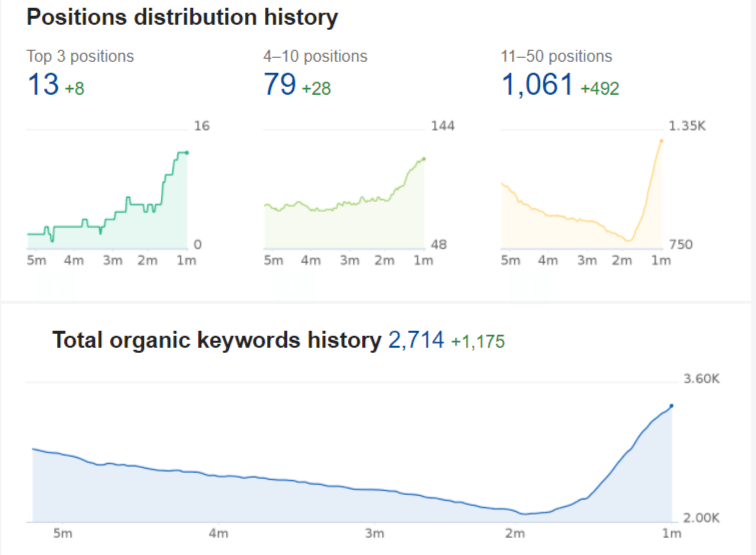 Look: All my metrics increased. I have 13 keywords in the top 3 positions on Google's Page 1.
Your Organic Traffic Checklist:
Find a focus keyword with high search volume but low competition for readers.
Use a tool like KWfinder to find those keywords. 
Use long-tail keywords at least 3 or 4 words long.
Tag your post with the keyword or keyword phrase.
Put that keyword in your headline preferably near the beginning.
Also, put the keyword in your URL.

Put the keyword in your alt image tag too.
Google your headline. Beat the highest number of tips you can find on the Internet.
Create quality content at least 2,000 words long.
Make sure your site speed is fast.
Other Takeaways:
Buy an SSL certificate and move your site to https
Be patient. There is an expression, "Good things come to those who wait." That motto applies in the case of blogging and certainly when it comes to receiving search engine traffic. 

Solve people's problems in ways no one else is doing.
Wrapping Up: How to Grow Organic Traffic
In closing, based on the comments in the introduction, a post about how to do SEO research so you can increase organic traffic was definitely needed.
This post offered what I consider to be the best SEO tools, KWFinder, Google Trends, and Google Suggest, and methods for you to boost your organic traffic.
In fact, I am such a big fan of KWFinder, I became an affiliate. KWFinder will even let you export the data on the keywords you researched for repeated viewing. If you are not currently using KWFinder, please sign up through my affiliate link.
If you want to do well in search engines, find holes in the information on the internet, missing pieces of information. If you write articles to fill those holes, supply needed information to solve people's queries and optimize your post the way this article explained, you'll get more organic traffic.
I look forward to your views: How do you get more organic traffic to your website?
Readers, please share so other website creators can use this guide to increase their organic traffic.
This post contains an affiliate link.

Janice Wald is the founder of MostlyBlogging.com and co-founder of the Mostly Blogging Academy. She is an ebook author, blogger, blogging coach, blogging judge, freelance writer, and speaker. She won the Best Internet Marketer Award and the Best Blogger Award at the 2021 Infinity Blog Awards. Wald was also nominated as 2019 Best Internet Marketer by the Infinity Blog Awards and in 2017 as the Most Informative Blogger by the London Bloggers Bash. She's been featured on Small Business Trends, the Huffington Post, and Lifehack.