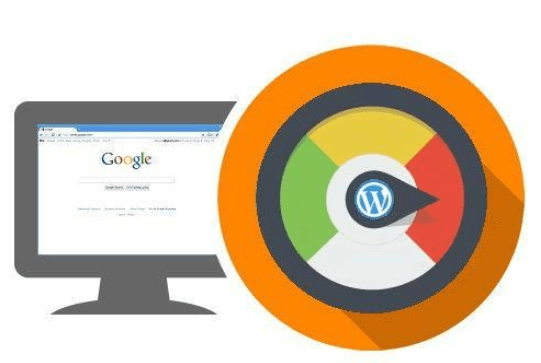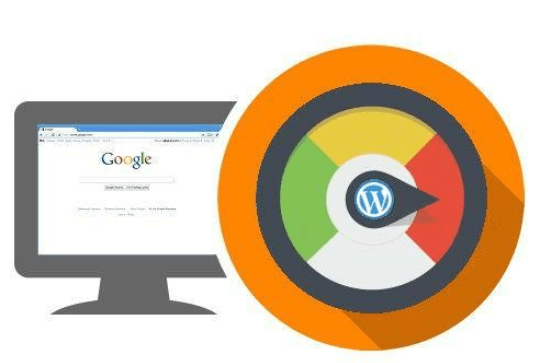 Stymied.
That's how I feel as I write about new SEO trends for a future article.
Research reveals what is important in 2018 are the same factors that were important in 2017– you must speed up your website.
A faster-loading website results in a better experience for your site visitors and a boost in SEO for you.
Site creators are scrambling for information in order to help them speed up their websites.
Proof: My post How to Set Up Accelerated Mobile Pages for WordPress is the second-most shared post about speeding up your WordPress site at Buzzsumo.com.
Today's guest author Derek Iwasiuk is a WordPress expert and SEO specialist. His tips explain how you can easily enhance the speed of your WordPress website.
Learn to Enhance the Speed of Your WordPress Website with These Simple Tips
When it comes to using WordPress, there are times when the platform does become slow and hard for you to work on. You do not have to stay with this ordeal for long as there are ways which you can make WordPress pages load faster.
A more rapid WordPress will enhance the user experience, and this does go a long way in boosting the popularity of your website or blog.
Improve the speed of your WordPress website
Very often you will find that your site is much slower than you think and this becomes very irritating. When web pages load slowly, they give users an adverse experience, and people do not wish to revisit the site. It is important that you should give proper attention to your WordPress website so that you can improve the user experience. In case, your site takes too long to load; it will affect its search engine optimization ranks online. The following are some simple tips via which you can use to boost the loading time of your website-
Update the content management system of your WordPress site- One of the most convenient and simple ways to accelerate the speed of your WordPress website is to update its content management system. The upgrade will improve your WordPress website.
Using a cache plugin-You can receive a handful of plugins that provide you with countless advantages in the web development process. If you wish to boost the speed of your website, you should try plugins like the WordPress Super Cache, Clear Cache for W3 Total Cache and Me, etc. They will automatically clear the cache that has been built on your website and accelerates its speed. When you opt for these plugins, they make your site faster.
Reliable hosting plan- It is essential for you to choose a reliable hosting company when it comes to your website. This will help increase its speed or reduce it. Some of the best web hosting companies are iPage, Go, Daddy, DreamHost, Hostgator, Bluehost, A2 Hosting, etc. They offer you the best services for your WordPress website. With the aid of a good hosting plan, you effectively can improve the speed and the loading time of your web pages with success. This increases functionality. [Related: For good speed, you need to have a cloud hosting for your blog or eCommerce store. If you have an online store, check WordPress WooCommerce hosting.]
Theme- It is imperative for you to select a lightweight theme that does not cause too much of pressure on your WordPress website. You effectively can get a plethora of themes that help you speed up the process faster.
Reduce the size of images on your WordPress website – If you take a look at your WordPress website, you will find that images are important. However, large images do take a long time to load, and they reduce the speed of your site. This is the reason why you should minimize the size of the images as it will make your website faster. You should compress the pictures that are on your WordPress site without compromising on the quality at all. The popular plugins that help you to reduce the size of your WordPress images are WP Smush, EWWW Image Optimizer, Compress JPEG and PNG images. These plugins will help you make the pictures of your WordPress website smaller without compromising on its quality.
It is crucial for you always to have a website that gives you functionality and quick loading time. This helps you in improving the user-experience faster. It is important for you to pay attention to your site. WordPress users will reap the benefits of a fast loading website.
You also can remove the white space from CSS, Javascript and HTML codes if possible. These white spaces make the code easy to read for people. However, servers and browsers do not care for this white space as long as it is valid and can execute without flaws. For the removal of white spaces from your code, you do not have to go through them manually. You may use the plugin called WP Minify and W3 Total Cache as they can manage these white spaces while you are operating the website.
Reduce Requests
When visitors visit your web page on your WordPress site, its corresponding files are sent to the browsers of visitors. They include images which have to be loaded.
It is important for you to reduce the number of files or objects on your WordPress website. You actually can reduce the HTTP requests needed to speed up the loading time of a WordPress website. An efficient way to do the above is to simplify the website design. With the W3 Total Cache plugin you effectively can add both Javascript and SCC files so that they can be combined into a single file.
To accelerate the speed of your WordPress website, you can optimize tables of the database. This will help free space and improve the smooth running of your database. These database tables may be optimized manually with the aid of a plugin. The WP-DBManager permits you to repair, optimize, backup and restore your WordPress database. You can also utilize the WP-Optimize tool that helps in cleanup and promotes optimization of your website. With the aid of this plugin, you effectively can eradicate revisions in posts, spam comments, trash items and other comments that are unapproved.
The above are just some tips and measures which you can effectively use to optimize your website. With the aid of the above steps, you will find that the speed of your WordPress site increases and its popularity among search engine ranks rises!
Author Bio: Derek Iwasiuk is a WordPress specialist and SEO expert who helps small to medium scale businesses with reduce server response time WordPress tips for better efficacy and performance.
Readers, please share so website creators learn how to speed up the loading time of their WordPress website.
Which plugins do you use to speed up your WordPress site? I look forward to your answers in the comments section.
This post was made possible by the support of our readers.
Related
Why is WordPress Considered to Be the Best for SEO?