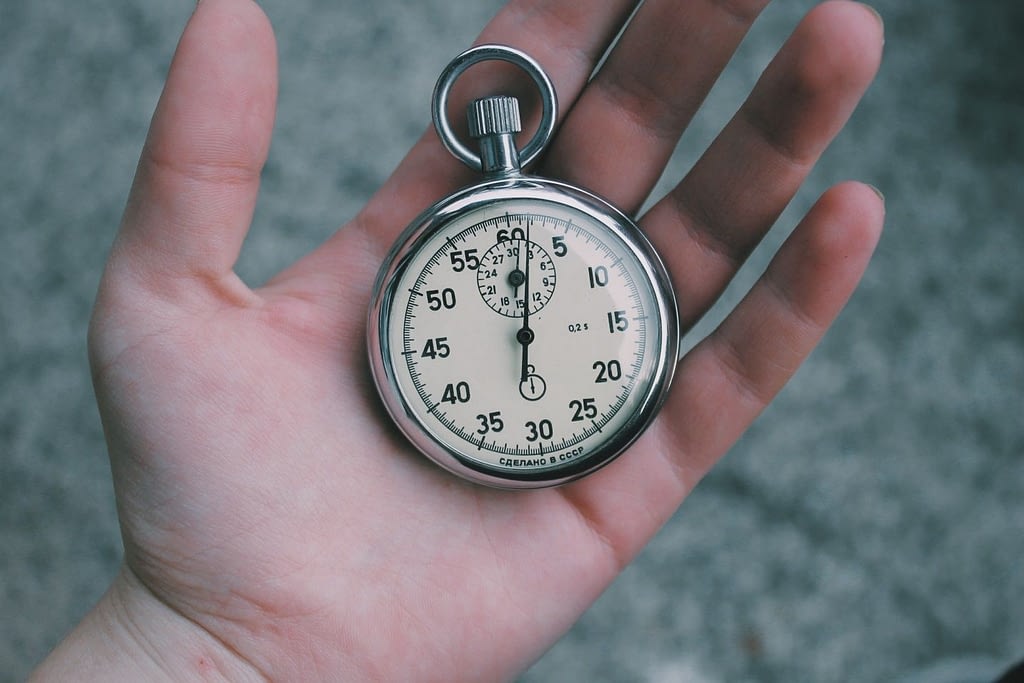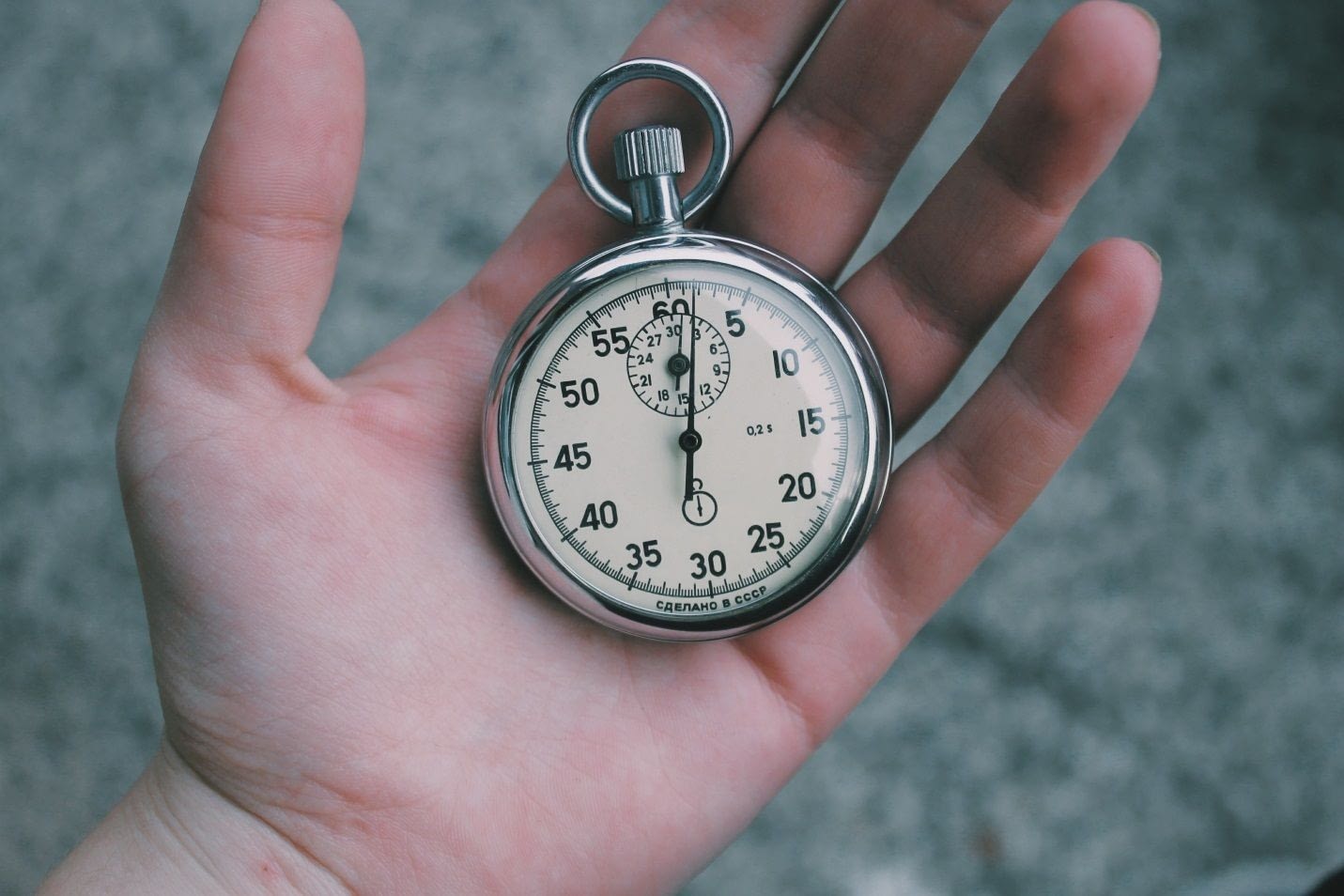 Are you a busy blogger, author, marketer, entrepreneur, SAHM*, or WAHM**?
Maybe you're none of the above but you still consider yourself an all-around busy person.
Then, this post is for you.
Guest author Joe Baldwin brings us his effective time-management tips.
Are you ready to get more done in less time?
How to Work Smarter, And Not Harder
Joe Baldwin
Nowadays, people have gotten used to being hyper-productive. Instead of doing things one step at a time, they opt to multi-task.
I'm talking about people who scurry over one task to another: checking emails, running errands, writing reports, and so on. It's not even about making progress anymore. It's more about feeling busy. They subscribe to the idea that "being busy" means you're working hard, and that it's going to lead you to success.
Whether you're working to be successful or if you're just after the self-satisfaction that comes with having accomplished something, you'll only be headed in the right direction if there's some productivity going on.
Sure, having lots of things to do might make you feel on top of things, but at the end of the day what matters is how much you've accomplished within the 24 hours.
If you're "staying busy" means doing multiple tasks and not having made any progress for an entire day, then that would be mindless productivity – having the constant need to do something for the sake of it, resulting in wasted time.
Working smarter instead of harder
You're not a robot. You're not programmed to do work. You're a human being who has enough logic to plan how you're going to get those tasks done. It's not just about doing the tasks. It's more about finishing them and making progress.
The secret to getting tasks done is to manage your time, but that doesn't mean you should squeeze in as many tasks as you can in a day. Rather, it's more about scrutinizing how many tasks you can do within the period. Perhaps you can do three tasks in a day. What's important is you're making progress.
It's about clearing away tasks and making time for fun.
Most people think that there are just not enough hours in a day. Even though there are only a few hours in a day, it's enough to get things done. Here are some tips to help you maximize your day:
   Complete the most important tasks first
Don't just do tasks that pop up in your head. You have to prioritize which tasks should be done first.
If you're chasing a deadline, it'll be a good idea to put that into consideration. Think of one to three lists of the most important tasks that should be finished.
Focus on completing these tasks within the day. Don't do anything else. Just focus on the most important ones for the day.
Don't skip a task. Finish one task at a time. Once you finish them all, then you can consider your day as a success. You can either move on to a different task or let them wait until the next day.
[Read: How to Use a To-Do List to Be a More Productive Blogger]
   Say "no"
There's nothing wrong with being helpful. They'd probably return the favor someday, but remember that you need to prioritize. It's not just about prioritization. It's also about commitment.
Once you decide to do something, you have to make sure that you get it done. Don't take on other responsibilities when you've yet to fulfill your own goals.
   Focus solely on the task at hand
You might feel that multi-tasking is the way to go if you have loads of things to do, but actually, it'll only cause you to buffer progress.
You see, when you're multi-tasking, you don't just focus on two or three tasks, you also engage in other activities as well such as Facebook and Twitter.
That's right! When you multi-task, you tend to procrastinate as well. With that, you're prone to committing loads of mistakes and errors on the task at hand. So, even if you did manage to get many things done by the end of the day, you'd still have to redo them later on. It's just going to add up to the bulk of your work.
[Read: 19 Strange Ideas That Will Amplify Your Productivity]
   Make a habit of doing only a maximum of three tasks a day  
Sure, you might be so convinced that working smarter is the way to go. As a result, you applied this technique the very minute you finished reading this article, and hey! It worked! Congratulations! You did it!
Well, that's very nice, but the most important thing of all is that you make it a habit. Reading this article would be completely useless if you're just going to use this technique once.
   Take in-between breaks
I know that I said that you should be committed to finishing the tasks, but that doesn't mean that you have to beat your head just to get them done. You have to take a rest too.
The thing is when your head is tired, you're bound to make mistakes, and when that happens, it's like you haven't even made any progress at all within the day. Instead of moving on to different tasks the following day, you're just going to have to redo your previous tasks.
   Don't be a perfectionist
The real reason why there are so many people who can never get a single task done is because they want everything to be perfect. Well, there's nothing wrong with wanting things to be in order, but don't make it to the point that you can't move from one task to another just because of some minor details.
Nobody is perfect. That doesn't mean you should settle for a messed up output. Nor does it mean that you have to obsess over one task just because you think it's not perfect yet. Just do your best.
In real life, whenever we are faced with a difficult situation, we're always advised to move on. As cheesy as this may sound, this is also a rule that can be applied when it comes to being productive.
If we insist on sticking to one little problem, then we'll end up with no progress at all. It would be better to just do your best, and see how it will turn out in the end.
Author Bio
Joe Baldwin is a native US resident & professional article writer for https://essaylook.com. He studied English literature and creative writing. He has experience with online web content including blogs, web page content, news, public relations, press releases, and long form sales and industrial presentations.
Readers, please share so busy people (in other words, everyone) can benefit from Joe's time management tips.
Terms:
SAHM – Stay at Home Mom
WAHM – Work at Home Mom
Photo Credit:
Readers, please share so others can discover Joe's excellent blogger time management tips.
Note: Janice will be responding to comments as her vacation schedule and internet connectivity allow.
.