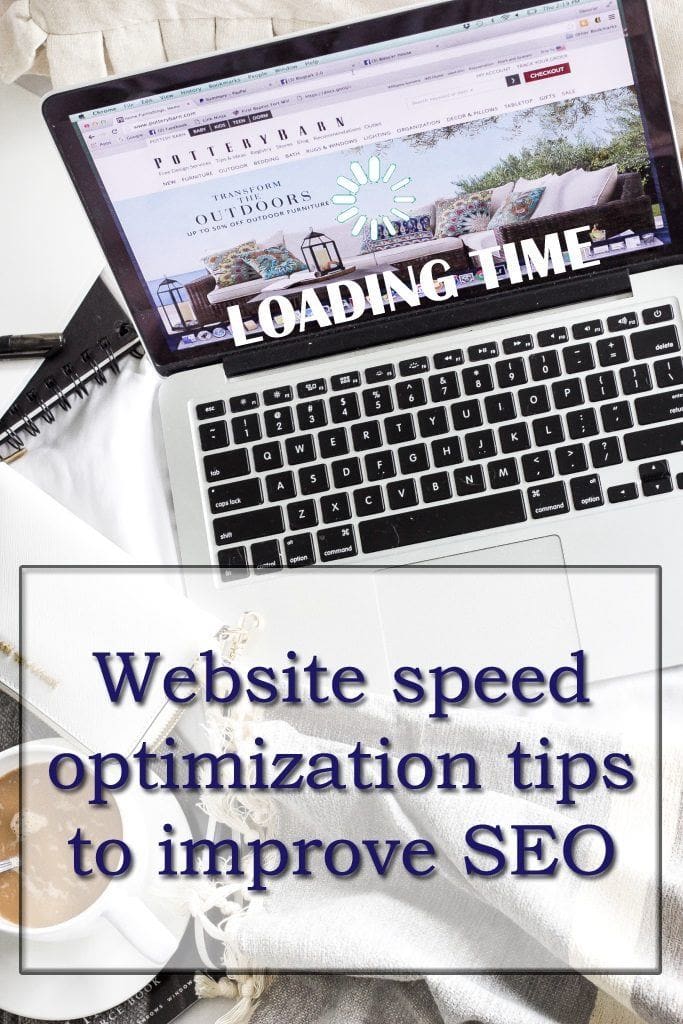 by Shivaranjani Murugesan from Hansoftech
You might have come across a slow loading web page! How do you feel about it? Frustrated and hit the back button immediately? Right? Well, the same thing is done by your visitors when your website takes more than 3 seconds to load and you leave more money on the table. Let us move on to learn why page speed affects SEO and how to easily speed up WordPress.
If you are using a WordPress CMS (Content Management System), then this guide is especially for you. We know that WordPress is the most commonly used CMS as it comes handy with many plugins and themes, but the worst part is, this can slow down your website if you are not optimizing the website and maintaining it well.
Why does page speed matter?
Page speed matters a lot in terms of improving SEO, UX (User Experience), and conversion rate. As you may know, Google has declared page speed as one of the ranking factors in the year 2016; website load speed affects your visibility and ranking of your website.
If your website visitors are required to wait for a longer time to visit your page, they will leave and move on to your competitors. This impacts the impression of your brand and also increases your bounce rate, and if the website has low traffic and a high bounce rate, the chances of conversion is also decreased. In fact, a study by Kissmetrics showed that 40% of people abandon a website when it takes more than 3 seconds to load.
How to measure and speed up your WordPress website?
Now you may wonder, "How to know if my website is slow?" There are some tools which help to measure your website's load time. There are a couple of free tools you can use to check your website speed optimization which include
Now that you understand the importance of page speed and how to measure your website load time, let us move on to how to overcome these hurdles to speed up WordPress. Some of the easy and quick fixes to speed up your WordPress website are:
Reduce server response time
Optimize images
Minify Resources (CSS, HTML, JS)
Prioritize above the fold content
Enable GZIP compression
Avoid bad requests
Enable leverage browser caching
Remove unnecessary redirects
Reduce server response time:
Server response time is the time period to start loading the necessary HTML i.e., to begin rendering the page from your server. The normal server response time should be under 200 milliseconds. There are some factors that slow down your server's response time. They are the database, server software, traffic and hosting.
Content Delivery Network (CDN) helps to minimize the distance between the visitors and the website server by using cached version of its content in multiple geographic location. We are here to help you choose the best CDN services like Cloudflare to improve your website load speed.
If your home page has incredible and breathtaking images which occupy more space, then this will increase your website's load time. There are many plugins available to optimize images, like WP SMUSH IT, EWWW image optimizer, and TinyPNG. You can compress and save the images to improve your site load speed.
Minify Resources (CSS, HTML, JS):
Minification is the process of removing unnecessary data. Minifying your code removes white space characters, new line characters, comments and block delimiters. There are many plugins and tools available to minify your resources. These plugins are Better WordPress minify, WP super minify etc, and Google developer tools provide closure tools to minify your code.
Prioritize above the fold content:
Users love websites that show the content quickly. Google suggests two main strategies to accomplish this task
Structure your HTML to load the critical, above-the-fold content first

Reduce the amount of data used by your resources
The simplest way to prioritize your main content is to ensure that your HTML is presenting the content of your webpage first, before it is presenting other things like Javascript. For eg: Header part has to appear before sidebar. CSS can be optimized by using the single external style sheet and inline all your code that allows all your above the fold content to load immediately. Defer your JavaScript from loading until the rest of the content loads, this will make a huge difference to loading your website faster.
Different web servers have different types of compression methods. The most common method to enable GZIP compression is by using a .htaccess file. If you are not familiar with .htaccess file, get assistance from your web developer for better results.
Compression of your code can reduce the site load time by over 50%. When you use GZIP compression, the request made by your browser, then the web server returns small compressed files; hence, it saves load time and bandwidth.
Sometimes your HTML or CSS may request a resource such as an image that does not exist. In such cases, the server makes extra round trips and returns a 404 error.  This slows down your web pages. Using a page speed tool, you can detect a bad request and fix it.
Enable leverage browser caching:
Every time a browser loads a page, it has to load all the files including HTML, CSS, JS & Images. Browser caching stores the website's resource files on the local computer when a user visits a webpage. Leverage browser caching instructs the browser on how to deal with the resource files and it reduces page load time for repeat visitors. To enable browser caching, you need to edit .htaccess file and set the expiry time for particular file types.
Remove unnecessary redirects:
Redirects make your page load slowly. Minimizing HTTP redirects from one URL to another saves the load time of browser and wait time for users. You can speed up WordPress by using 301 and 302 redirects. 301 is a permanent redirect and 302 is a temporary redirect. The most commonly used redirect is the 301 redirect to change www version to non-www version or vice versa.
Conclusion:
I hope now you have learned the basics about optimizing your website to improve page load time and how it affects customer conversion. If you want a higher ranking and better conversion, then go ahead and use these simple tips and tricks to optimize your website load time. If this seems Greek to you, we are ready to speed up and secure your website in a customized way along with CDN & SSL implementation.
Host Blogger's Comments: Readers, please share so other bloggers know the secret to boosting their SEO and conversions: You need to speed up WordPress.
This was a sponsored post.
Related
How to Set Up Accelerated Mobile Pages for WordPress