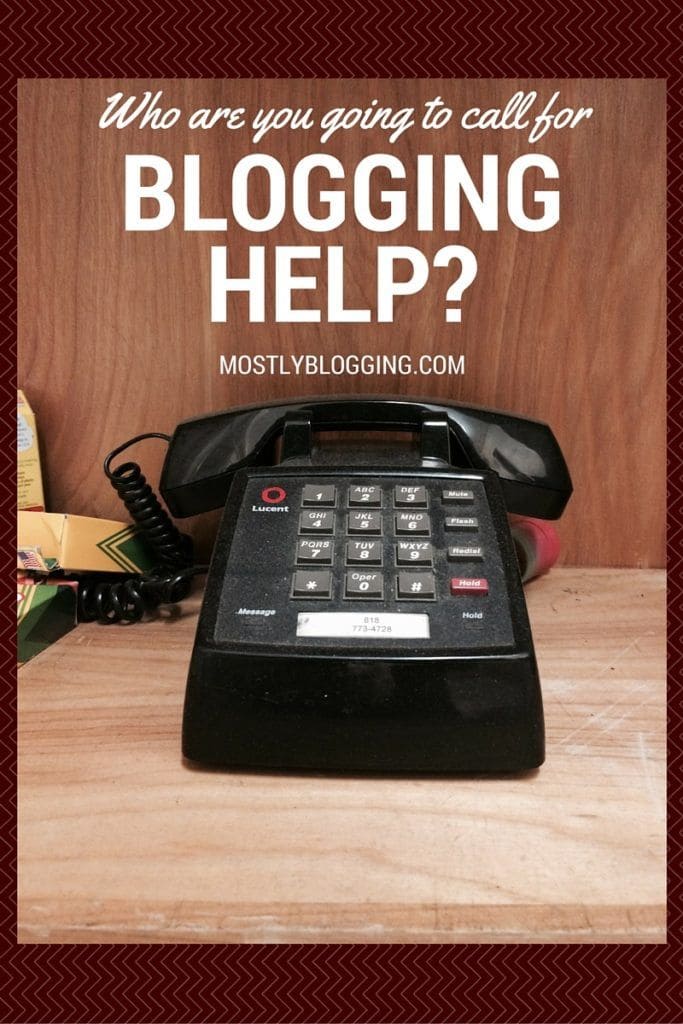 Do you ever run short on blogging time?
Since I am in the middle of an ocean, blogging time is extremely short.
Rather than disappoint and not adhere to my normal blogging schedule, in lieu of a post, I am presenting questions that I frequently receive from bloggers and the answers I give.
You may have had these questions and might be interested in knowing the answers.
This post is a follow-up to How to Blog Like an Expert.
Frequently Asked Blogging Questions
Question 1: I did want to know how should I find the best bloggers of my niche; I did a lot of reading but don't really end up anywhere.
Answer 1:  I would Google "Top _______ blogs"; you would fill in the blank with the name of your niche. Also, if you go to Commun.it/Leads and type in the name of your blogging niche, you will see who is blogging about your topic.
Q2: Is it wrong to repin your own pins from your board and then delete them later since it seems quicker?
A2: Pins get pushed down by newer pins. I don't understand why people need to delete them. I have been asked this a number of times. Since they get pushed down by newer pins, newer members of the group board or more recent Pinterest followers of yours will not have seen them. I would just repin without deleting.
I was reading Daniela Uslan's Pinterest article today, and she echoes this.
Q3: [Regarding Pinterest:] So you need to upload the picture and retype the text?
A3: After uploading the photo, many people send it to a site where you can turn your photo into a graphic. Graphics that are long and brightly colored and combine text with the image do the best on Pinterest.
Q4:  [Regarding Pinterest:] Is it okay to pin from your own website?
A4: Yes.but try to promote other people's pins too if you can.
Q5: How often should I pin to group Pinterest boards?
A5: Daniela Uslan explained she pins only one pin a day to each group board, no more than twice.
As far as I go, I use Ahalogy, a Pinterest pin scheduler. It says that the pins are scheduled for the best performing times. I don't question computers or automation. Ahalogy wouldn't have the waiting list it has unless it was effective. I always check what Ahalogy schedules for me. The one pin only goes to the different boards about twice a day. If I have 20 boards, one pin might take ten days to schedule. Some people have a brand. If their pins look alike, and they pin that much, it will look like they are trying to be a spammer.
(Note:  Since receiving this question, I've started using Viralwoot. If you have subscribed to this blog, and you would like to pin to our blog's Pinterest Community board, let me know in the comment section.)
Q6: Janice, where do you find your subjects to photograph?? They are always so interesting and on point.
A6: The bottom line is out-of-the-box creative thinking. You need to have the foresight that one day you MIGHT need the photo for a blog post.  If you see an interesting photo, take it. My phone is always with me, so I always have a camera with me.
Q7: How do you add an icon or badge to your site? I have looked in many different places on WP, they can be overwhelming! There must be an easier way to add them. Do you have to have a premium account to add them?
A7: I am now on WordPress.org, so I don't have knowledge about WP premium accounts; however, I can answer your question. There are two ways I know of to add an icon or badge to your site.
1. Copy-paste code. WordPress.com users can do this. In the edit mode, click HTML, and you can paste code. Get the code from the place where you found the icon or badge.
For example, at my Blogger's Pit Stop linky party, Kathleen, one of the hosts, asks people to have the banner on their site. She gives the code for them to copy and then paste on their site.
2. Before I became comfortable with code, I would take a screenshot, put it into Paint, and upload it to my site. Beware you might be violating copyright restrictions if you do this. I remember about a month into blogging, I was nominated for the Liebster Award which gave me the right to have the badge on my site. I don't remember if someone sent it to me or if I captured it via screenshot, but I didn't copy the code back then.
Q8: StumbleUpon isn't one of the SM [social media] buttons on my WordPress. Can I download this from somewhere to place with my SM buttons?
A8: I have instructions for you about how to put the StumbleUpon button back:
https://mostlyblogging.com/power-of-stumbleupon-how-to-add-sharing-button-to-wordpress-com/
That article ends with Sue Coletta giving the instructions, so be sure to click her link at the end of the article. When you click the link, the instructions are at the end of her article.
Q9:  I am a newbie in blogging, and I had a conversation with you lately about having archives. I went to settings and did not find any 'archive' button. I am not sure if I did the right thing.
A9: 

Q10: I was emailed about allowing a person to write for  my blog. It's part of my niche kind of, it would help because I don't have anything to post right now. But I can't pay her.
A10: You can have a "Write For Me" page that stipulates the guest author will receive exposure and traffic but will not be paid for the post.
Q11: How does guest posts work? Do I give her a user name or does she just email me the post?
A11: Generally, posts are Emailed as attachments or sent via Google Docs.
Q12:  I have questions as trite as how to archive my blogs. 😀
A12: Go to my site. My archive is in the right sidebar. Do you know how to install a widget on your site? If not, if you comment on any page on my site, I can put a screenshot in a comment showing you how to install the archive.
If not, here you go:
Dashboard, Setting, Appearance, Widgets.
Then, you drag and drop the word "archives" where you want it to appear on your site, and then save changes.
Q13: What I want is to know how to consolidate categories. When I first started out, I made a category for every.tiny.thing. And now I realize that is way too unwieldy.
A13: Here is your answer to how to delete categories:
In my dashboard, I would hover over the word posts. A drop-down menu opens. I would select "Categories." All my categories would come up. I would check the one I don't want and click "delete."
Q14: What is that little green button?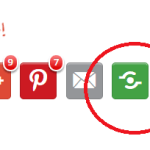 A14: There are social sharing buttons under there. If you want to share a post using a service you don't see, it's quite likely you will find the service under "the little green button". Click the button and see. You will make a blogger happy by sharing.
Q15: Do you know how to post links to blogs on Instagram and Pinterest?
A15: How to post links to Pinterest: Click this link. The instructions are under the subhead How to install social sharing buttons. See https://mostlyblogging.com/4-ridiculously-easy-ways-to-enjoy-effortless-blog-traffic/.
How to post links to Instagram:
Unless something has changed, you can't. However, you can go into your dashboard and copy a link. Then, at Instagram, paste the link into a relevant comment.
Q16: Should you click "Open in New Tab" when inserting backlinks?
A16: Yes, you should. Otherwise, your bounce rate will get hurt. If they open the link in the new tab, they stay on your tab while they look at the new article.
Q17: You write it! What other questions do you have for me? I look forward to reading them in the comment section. I will answer your question in my next FAQ (Frequently Asked Questions) series.
Readers, please share, so other people that have these questions can read the answers.
I will resume my regular blogging schedule when I return home from my vacation in August. The Inspire Me Monday Linky Party and the Blogger's Pit Stop Linky Party will continue at this site uninterrupted.