When it comes to blogging, who do you ask for advice?  Many bloggers don't know other bloggers to rely on for help.
When making decision, it's always a good idea to ask experts, so I put together collective wisdom from successful bloggers.  What is the secret to successful blogging?  This post will share advice from the experts that you can apply to your own blogging strategies.
If you could only give one tip to bloggers to be successful, what would it be and why?
What You are Not Supposed to Do
Don't worry about what everyone else is doing.  Just be yourself.  
Teresa Olvera, Founder of California Mom Bloggers, http://nowimsimplyme.com/

Don't try to quantify yourself.  The numbers are not what is important…

Melissa Reyes, author: This is the Sound of My Soul, life coach, host of Ten Minutes in Tinsel Town, http://mizmeliz.com/

What You Are Supposed To Do
Write With Passion
Find your blogging passion.  Make sure there is an audience for what you want to share, and pursue it because your passion will make it  easier to put in the necessary
push to keep it moving forward.
Write from your heart.  Be true to yourself.  Don't try and emulate anyone.
Carolyn West, head of the Southern California Bloggers Association, thistalkaintcheap.com/, campaign leader, social media manager, mentor
Write about what you are passionate about. When you are writing about something you really know and enjoy, the writing flows easier, you always have material, and your passion will be evident to your readers. When your passion and knowledge are evident to your readers, they enjoy the experience and will come back, comment, and share your posts more often.
 Images Matter Most
Have a pinnable image on every blog post for Pinterest and an Open Graph image for all other posts.  Visuals are needed for sharing.
Peg Fitzpatrick Bio Rockin' a positive attitude • Co-author of #ArtofSocial Media http://amzn.to/10aOzd4 • Speaker • Social media strategist • Pinterest and visual media pro
The Secret is Great Content

I would say that content is key – you could be the best in the world at promoting your posts, but if the posts themselves…are rubbish or just full of inspirational quotes, it's unlikely that a potential reader will visit again

Focus on quality above all else.  Sub-par quality only weakens your brand.
Jason DeMers, Writer for
Forbes
,
Huffington Post
, Founder and CEO of
audiencebloom.com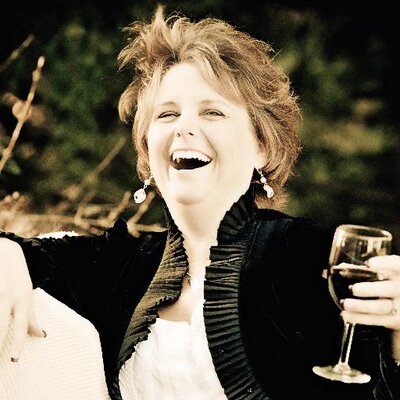 Download Jon Morrow's 52 Headline Hacks and learn how to write killer copy. It will keep readers coming back for more!
Peggy Nolan, Author: Vanquisher of Fear. Slayer of Self-Doubt
Think of the Reader Before Yourself
Have a giveaway.  It's not just about you.
Traci Lawrence, Moderator of
Google+
Community
Awesome Bloggers
, author, editor,
http://tracisebook.blogspot.com/
Don't start blogging until you understand two things: who you're writing for and how they will benefit from reading your blog. Too many bloggers write from inside their own heads instead of their readers and end up defining their audience as "people who like to read the kind of stuff I write about". However, it's much easier to build a reader-centred blog than a writer-centred one.
Glen Long, managing editor at BoostBlogTraffic.com
Money is What Matters Most
Spend some time creating a good monetization strategy from the start so that you can financially justify spending time on blogging. A lot of bloggers don't put a lot of thought into how they will use their blog to make money and think they can just throw up some ads or affiliate links. As a result, I've seen bloggers that succeeded in growing an audience, but eventually quit because they weren't 
making enough money.
It's the Combination of Factors That Matter
The bloggers who win the most traffic are those that combine various content promotion tactics.

Search engine optimization – research keywords and pick your battles
Social media – network with influencers and share widely
Email marketing – make sure your list is growing thanks to a compelling sign up form
The best content doesn't win. The best promoted content wins. That means doing everything you can to make your content visible, knowing that where there's traffic, there's hope. You have to win the visitor or you'll have no opportunity to turn them into a lead.

No matter where the visitor came from, they land on a post of helpful, useful content. This is generally a blog post where you are helping them help themselves. They move to a service page where they learn how you can do the work for them. Next, they find an about page where they learn your purpose, your story and your values. Now that they know you, like you and trust you, they fill out a simple contact form and a lead is born.
Understanding the relationship between content, content promotion and lead generation is the key to being a successful blogger. Every action you take as a marketer must be designed to increase the number of visitors or the percentage of visitors who act! That's my best tip for bloggers…
Andy Crestodina, Author of
Content Chemistry,
Principal Strategic Director of
OrbitMedia.com
Do your research to find out what questions your audience is asking and what resources they could use to make their lives easier. Create content that answers those questions or gives them those resources with a comprehensive in-depth analysis no one else is providing. Be honest and authentic to let your voice shine through your writing. Leave out unnecessary industry jargon, and don't forget to proofread. Poor grammar and spelling hurt your credibility.
My one tip would be for people to really get out there and mingle.  Interaction is the key to networking and growing your own community.
Jason Cushman, (a.k.a. Opinionated Man), over 50,000 blog followers, aopinionatedman.com
 One tip I'd offer to other bloggers is the most basic tip I can give. Just visit, read, comment and engage on as many blogs as you can. It's a great way to meet other bloggers. Grow and drive traffic back to your own blog. And inspire new blog posts or ways to repurpose your old blogs posts.
Lidy Wilks, author: Can You Catch My Flow?, iheartallstories.weebly.com/
Build an email list right away – it's the most effective way to reach your followers and keep people coming back for more.
Adam Connell, Founder of Blogging Wizard.  Has increased readers' traffic by over 400%.
Bloggers need to practice outreach and interact via social media and commenting. Comments are the most personal way to make online connections.

Patricia Haag, Business owner focused on ecommerce and socialmedia
,

http://

outsourcedsocialmedia.com
Promote, Promote, and Promote Your Blog Posts… With it being a statistically proven fact that the majority of traffic coming to a blog post comes within the first few days after being published, promoting each post right away is crucial for you to receive the maximum traffic possibilities. This is where social media becomes your best friend and at times your worst enemy. Immediately after publishing a new blog post, throughout that day, and the next few days, I post the link to Twitter, Facebook, Google +, Pinterest, Instagram, and LinkedIn. This is also where blog hops and link-ups really pay off, you get out of them as much as you put in them follow and comment, comment, and comment more.
Lysa Wilds, author, former journalist, http://www.welcometomycircus.com
The one thing I think many a new blogger overlooks, and is more important than any other tip I have read, is networking. And by that I mean getting to know fellow bloggers online, as well as getting in touch with influencers too. The online world is very much like
real life. Who you know often has a greater impact than what you know.
Ashley Faulkes MadLemmings.com
Wrapping Up
There you have it–the experts have weighed in.  If you think the experts' suggestions could help other bloggers, please share.
I hope you found my first expert round-up an interesting interview.  As you can see, to a large degree, they disagreed with each other.  Whose advice has helped you the most to have the blogging success you have achieved?  I look forward to your views.