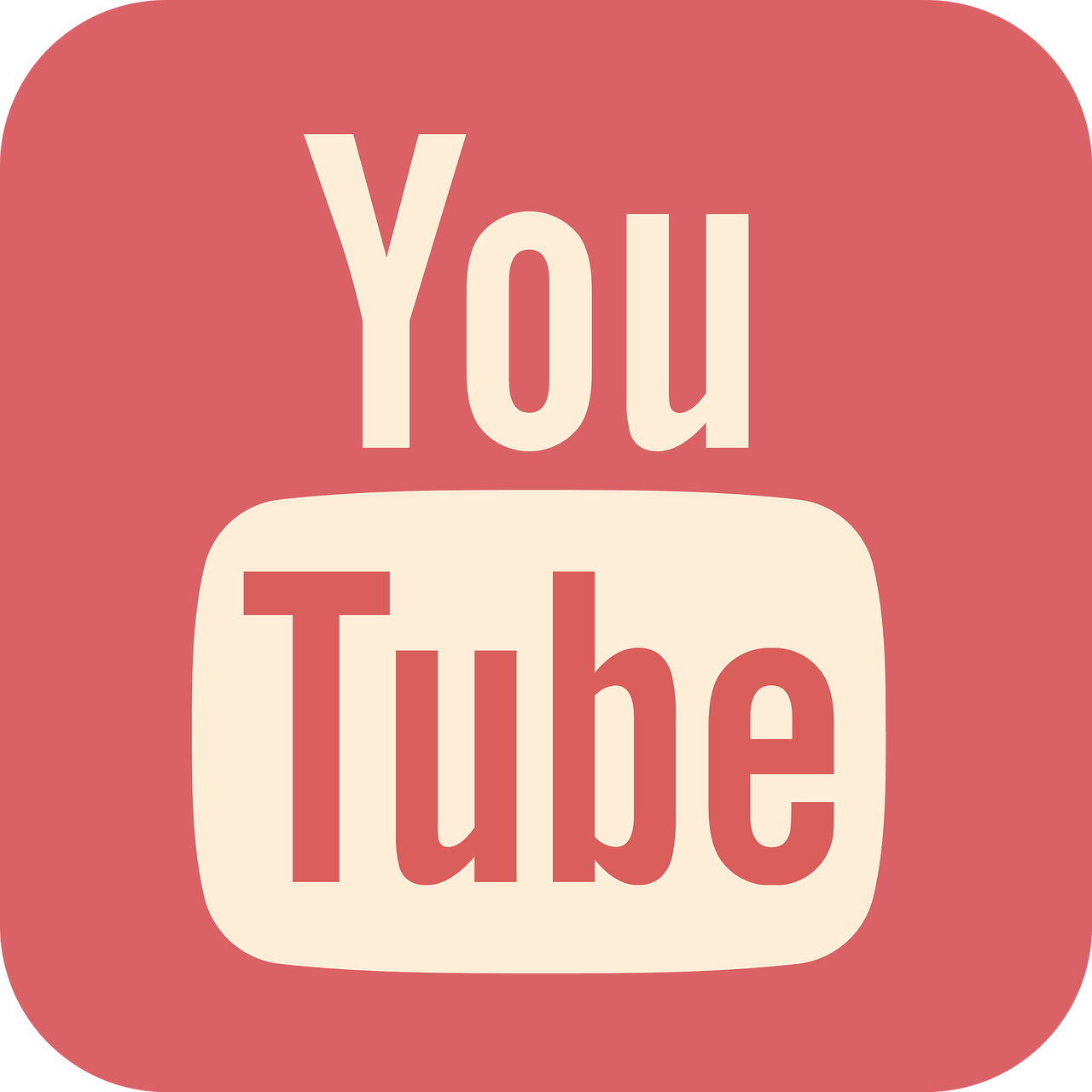 by Christopher Gimmer and Nick Le
Have you ever wondered what exactly drives views to your YouTube videos?
If you're like most YouTubers, then you've probably focused most of your time on producing the video and not so much on optimizing the video for views.
Don't get me wrong, quality content is very essential. However, too many YouTubers solely focus on producing content. A large part of your channel's success is from optimizing your videos for discovery and retention.
Your YouTube channel should help attract new viewers, but it should also be professional and provide enough value to keep your audience returning. In this post, we'll talk about the six ways to keep your viewers coming back to your YouTube channel.
[Read: This Is How to Easily Optimize Videos for Search Engines]
1. Brand Your YouTube Channel
Whether your channel is for personal use or for business use, it is important for you to look professional and to create a brand image that will attract new viewers.
Having a strong channel name, YouTube thumbnail, and channel art will go a long way. You want to give your viewers a face or image to associate your content with. Make sure these elements are professional, well designed, and represent who you are and what your channel is about. Be consistent with your page design with similar font styles, contrasting colors, and professional images. You can create a professional YouTube thumbnail and YouTube channel art with a free tool like Snappa.
Creating a channel trailer and providing a detailed channel description will also help tell your viewers what you are all about. For the channel trailer, make a short 30 second to 1 minute video about what you do and who you are. Summarize the type of content you will be producing and give your viewers a preview of what they should be expecting out of you in the future. Remember to provide your social links in your channel description to provide more ways for your audience to follow your work.
The key is to make your channel trusted and attractive enough for your viewers to return. First impressions matter, so take the extra step to make your channel look reputable and professional. If you provide value and look good while doing it, viewers will come back.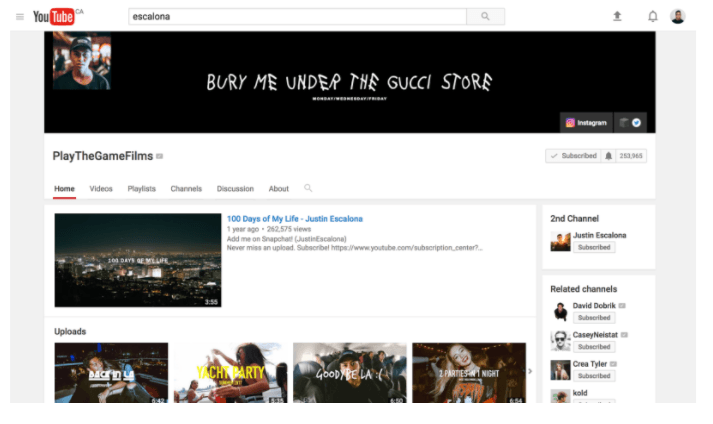 [Read: 5 Tips You Need to Make Your YouTube Videos Better]
2. Build a Community Within Your Channel
If you had the choice between 1000 subscribers who rarely check out your content compared to 100 subscribers who engage with all of your content, which group would you choose?
You would be crazy not to pick the group of 100 raving fans who will go out of their way to seek your content. Yes, the goal is to build as many subscribers as you can, but building a community is key and YouTube is about quality, not quantity when it comes to a passionate fan base.
You might be wondering now, well how can I build a group of raving fans with my current audience? The answer to your question is interaction.
Engage with your audience and let your audience know that there is a human behind the other side of the screen. You can do this by:
Following or subscribing back to your fanbase
Asking questions and answering questions
These are just a few ways to do it. Two seconds out of your day will make all the difference. By answering questions and asking for feedback from your audience, you actually learn from your audience. This can then be applied to your future content and make your content better. By building a raving fan base, you are also taking the next step towards improving your channel and optimizing your content. Build a personality that encourages users to come back and visit you.
3. Create Sizeable, Concise, Quality Content
Keep your audience returning to your channel by giving them sizeable content, which provides value. Do not bore your subscribers to death with a 15-minute long video. In fact, it is proven that the ideal video length is under 5 minutes long.
If there is a lot to say, consider splitting the video into smaller pieces.
If the video is long, only include the best parts and keep the video short and concise.
Having a longer video that doesn't provide any value will not benefit you. Your video should have an introduction, concise body content, and a strong conclusion. Make sure your viewers know how you're starting your video and familiarize your audience with how you are going to end the video.
There are several channels which have preset intro clips that are consistent throughout all of their videos, much like the opening of a TV show. These same channels typically have the same preset outro, which encourages viewers to watch previous videos or to subscribe and like.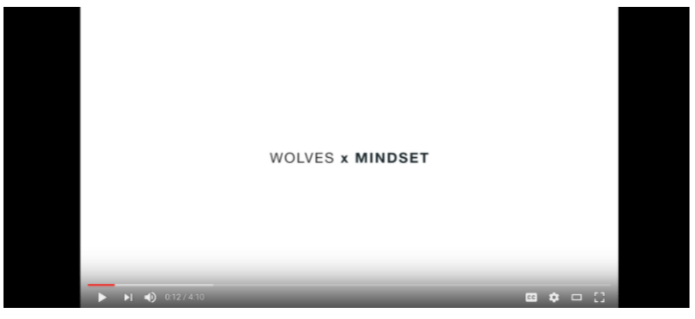 Remember to end your videos on a high note. Give your audience something to look forward to at the end and give your subscribers something to look forward to in the next video. I've seen artists hint at new songs at the end of their videos with snippets. I've also seen travel vloggers include behind the scenes footage at the end after their outro for those who are interested.
4. Optimize Your YouTube Channel for YouTube Discovery
Optimizing your YouTube channel for YouTube's search is often overlooked, yet extremely important for your channel's growth. Two major factors that affect your video's YouTube ranking are: video tags and video titles.
Make sure when you're uploading your video that the tags are relevant and include major keywords that your audience will be searching. You also want to create strong titles that include these keywords, yet spark enough curiosity for new users to click.
To find out what keywords your audience might be searching, use tools such as the Keyword Tool in Google AdWords. This tool will help you see what terms are highly searched in Google Search. The chances are, if a term is highly searched within Google, it will be highly searched on YouTube as well.
Keep your audience returning by encouraging your users to subscribe to your channel and follow your other social pages. What I mean by this is, include call-to-actions everywhere. You've created this great video and users are interested in seeing more, so remind your viewers how they can do so. Tell your audience to "Like, comment, subscribe" at the end of your videos and write it out within your video description. If you have other social pages, include the links in the channel description and tell users to follow those pages for more content.
5. Collaborate with Influencers in Your Space
You might think that YouTube is an individual platform and the only way to grow your audience is through creating videos on your own.
This is very wrong. In fact, many of the largest YouTubers with subscribers in the millions grow through collaboration.
Collaboration is a key component of a channel's success, but that shouldn't mean that you should collaborate with just anyone or any channel. You want to join forces with someone who is relevant to your audience and someone that will mutually benefit from a collaboration. If you make travel videos, it would be a good idea to reach out to travel facilities and talk about partnering up. Another idea could be to partner with other travelers and create a travel video together. There are several ways to collaborate, but the main source of collaboration involves:
Local YouTubers to cross-promote audiences
Brand partnerships are more common nowadays. There are several YouTubers that have worked with brands in order to promote a new product. This can be big for your channel because these major brands with millions of followers typically promote the collaboration with their audience.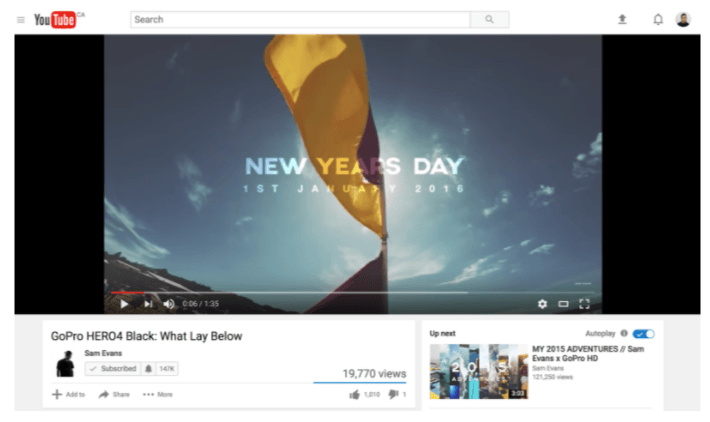 Local YouTubers and influencers are also great people to collaborate with. Create concept videos such as challenges or create a vlog with them for both channels. As long as you put a recognizable face into your videos and other audiences are exposed to your channel, then you are already collaborating.
Collaboration with your audience isn't as common, but it helps you engage with your subscribers. You don't need to meet them face-to-face, but even creating a Q & A, where your subscribers submit questions and you answer them in a video. This is a collaboration and it will help your audience learn about you as a whole, while you address common questions or share expertise in your field.
6. Improve Content with YouTube Analytics
The best way to improve your videos involves looking at your previous pieces of content and tweaking these pieces to your what your audience desires. There are a number of ways that you can track your YouTube video's performance.
Number of views on your video
The metrics you see above can all be tracked within YouTube itself. Tracking the number of views and the rating of your video will help you make better decisions for future content. If your vlog video has more viewers, a higher rating, and more positive comments compared to your daily challenge video – you should consider focusing more on creating more vlog content.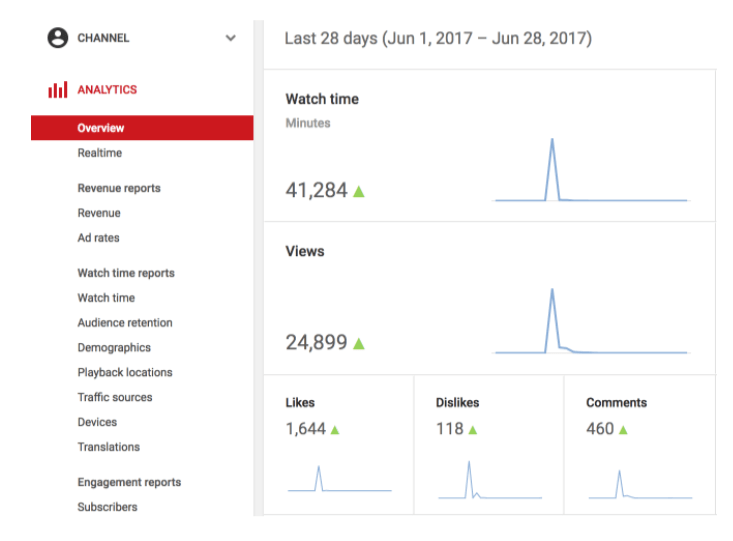 For more in-depth analytics on your video, check out the analytics provided by YouTube. You can track metrics such as your audience's' demographics, how long they spend on your videos and the platforms that drive the most traffic to your videos. Using these metrics, you will be able to cater your content to the right age group and gender. You will also be able to gauge which platforms you should focus more of your time on. If Facebook is driving more of your traffic, consider spending more time and money on Facebook to grow your YouTube viewership.
Final Thoughts
Too many YouTubers get caught up in the numbers. Numbers do make a difference, but it is important for you to create content that is valuable to viewers. Content and a brand that gives your viewers a reason to come back. Create a strong foundation for your content that is optimized for growth and your numbers will begin to grow organically.
Keep your content concise and build a group of raving fans. Connect with your community and collaborate with the communities around YouTube to further grow your following.
Author Bio:
Nick is a content marketer at
Snappa
– the software that helps you create online graphics in a snap.
Host Blogger's Comments:
Readers, please share so other vloggers know how to keep viewers returning to their YouTube channel.
I look forward to your views in the comments section. What do you do to keep viewers returning to your YouTube channel?
Related
How to Use YouTube to Be a Better Blogger