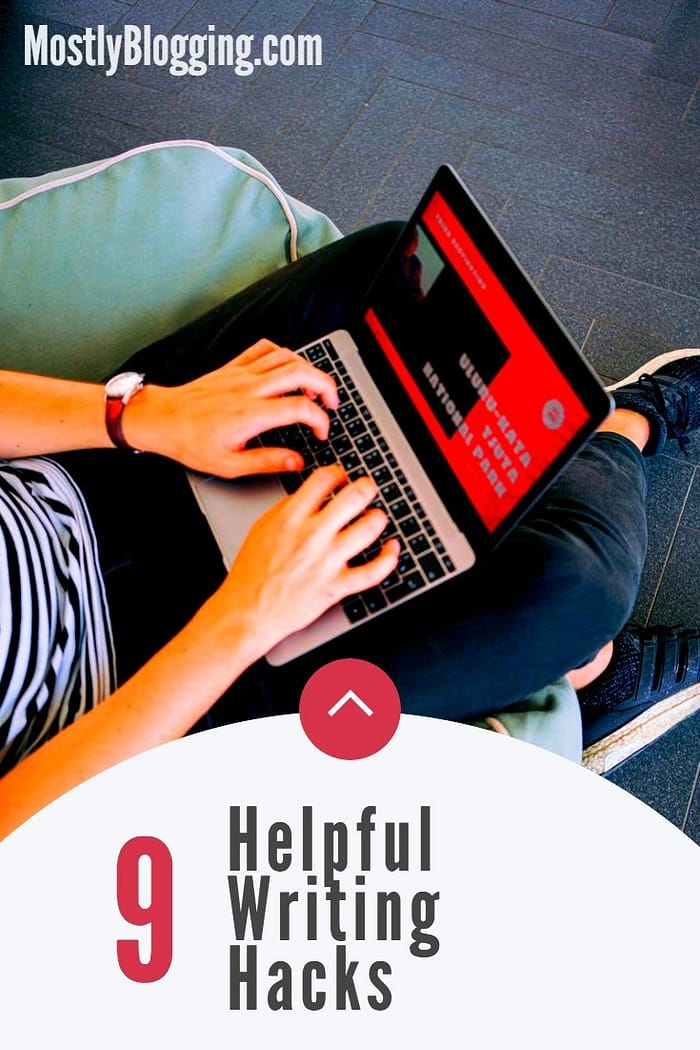 Writing techniques are useful in a wide variety of situations.
In this article, you will learn several tips on how to create a perfect writing process.
By the time you are done reading, you will know the 9-step writing process and know how to implement each step.
How to Create the Perfect Writing Process
Writing skills are in demand in many fields — journalism, copywriting, fiction and non-fiction literature, and blog writing that is extremely popular these days. Even if you are good at writing, boosting your skills is always a good idea.
For instance, do you want to write your own novel or just create a good writing process? If so, feel free to use the following tips we have collected from great books on writing skills.
Are you ready to learn the process approach to writing?
Let's discover 9 effective writing techniques.
Why Develop a Writing Process
Writing is a time-consuming process. That's why it gives a predictable daily routine. If you take the habit of developing your personal writing process, you will improve your skills faster than you think.
Start writing more often, and you will become more confident. A writing process helps you to build confidence in your writing skills even if you have a little experience in it.
A writing process teaches you to go through the challenges. You will overcome Writer's Block if you start writing step by step. Make a precise plan and stick to it to achieve high results. Full-time writers set a regular practice with detailed steps and descriptions to avoid procrastination and cope with Writer's Block.
A writing process makes you consistent. Don't try to sit straight and complete your task in a few hours. Firstly, you will feel too exhausted in just a few minutes as a forced writing process is like hard labor. Secondly, your thoughts might be confused, and you will have to correct each written line.
How to Create an Ideal Writing Process
Many students ask professional writers, "Please, do my science homework for me."
You would never believe how many stages they undergo to complete your task.
If you want to create an excellent writing process, you need to follow some useful techniques to get significant results.
Learning these writing techniques makes you independent of professional writers. You save money since you don't have to outsource your work.
What is the Process Approach to Writing?
The process approach to writing involves 9 steps:
Collect material
Put down all your thoughts
Read special books
Set a deadline
Get settled in your own place
Dive into the topic before you start writing
Assign yourself additional work
Keep editing
Present your piece to the public
Collect material
No matter what you are going to write, you always need to find opportunities to generate new material.
For instance, you might read exciting source information, read the writers who inspire you, or just surf the Internet. When you do, always notice the slightest details about the topic you are interested in, so you can emulate these writing techniques in your work.
Put Down All Your Thoughts
You should always have a notebook or a laptop at hand to take notes or brainstorm your ideas when you have spare time.
Don't restrict your writing process to the several hours you are actively working on your article. Try to practice freewriting whenever when you are free.
Record your observation. You can then write about your findings and develop them into a long piece. People love case studies.
Read Special Books
Although this tip may sound trivial, reading special books is an effective activity for improving writing techniques.
Once you start reading books on writing, you will find you start using some new writing techniques.
For instance, you won't waste your time choosing the right expression to describe or characterize something. Your vocabulary expands, and the process approach to writing isn't so tough anymore.
Have you ever tried to tell someone about your terrible or amazing experience, but could not find the exact words?
Have you ever said, "I can't explain it to you" or "If you were me, you would understand?" First, you have to re-ignite that feeling inside, and then you need to find the right words to describe the feeling.
Similar tips could be found in books on writing created by outstanding writers who know how to conquer the writer's Mount Olympus.
Set a Deadline
This is one of the primary rules for highly-qualified writers. Have you ever wondered, "How do writers write while remaining productive and motivated?"
The first rule is to stay disciplined and meeting strict deadlines to help you. Having no strict limits allow you to postpone your task for later, and, as a result, you start taking a task not seriously and, after a while, forget about it completely. Being disciplined and meeting deadlines is a vital part of a successful writing process.
Get Settled in Your Own Place
If you have your own quite and cozy corner in a house where nobody distracts you from developing your daily routine writing process, it will bring closer to your goal.
Related Reading: How to Increase Productivity with a Good Study Table
Dive Into the Topic Before You Start Writing
As soon as you start your article, don't be quick to start writing.
Conduct some research, think what you could say about this issue, read what other people think about it, interview some of your friends or family members, systematize everything you have in your head, and put the ideas down on paper in a draft.
When the time comes, and you organize your written material into paragraphs or chapters.
Related Reading: Here are more blogger hacks.
Assign Yourself Additional Work
When you were in school, did you write your own essays, reports, and projects, or did you prefer to click the "pay for my homework" button on numerous academic writing service websites?
But now, if you have changed your mind or just want to turn writing into your life's work, you should assign yourself different tasks to set up your writing techniques and raise them to a new level.
Don't hesitate to experiment with sentence structure and word choice by creating tasks that make you practice various parts of writing.
For example, the following task might be useful for you:
What's the best idea you've heard in the last 24 hours? Write about it in 5 minutes. Include everything you learned in your answer.
When 5 minutes are up, look at what you've written. If you can read it out loud, perform another five-minute writing session and try to put your primary thoughts on paper.
Keep Editing
If you are willing to grow as a writer, never stop after your first draft is completed. The final stage of your hard writing process should be proofreading and editing.
Spend time rereading your work several times, rewriting it, making some editorial changes to improve your piece, and become better.
Remember, mechanics matter. Your content might be helpful and informative, but you want to make sure you have error-free writing.
Present Your Piece to the Public
Unfortunately, sometimes it happens that some talented writers put their talents in a drawer and don't show the public their writing techniques since they are afraid of being criticized or laughed at.
Your work should find its reader if you have done this tedious work of writing your story, review, poem, or even a book. Today, there are a lot of online resources that help you to get your masterpiece published.
Wrapping Up: Writing Techniques
Takeaways:
This post taught you how to improve your writing techniques by explaining the 9-step writing process.
Readers, please share so other writers learn how to increase their writing techniques by following the process approach to writing explained in this article.
I look forward to your comments: Are you familiar with the 9-step writing process? Do you have additional suggestions for improving writing techniques?
This post was contributed and made possible by the support of our readers.
Related Reading: While improving your writing techniques, you should also make sure you have error-free writing.