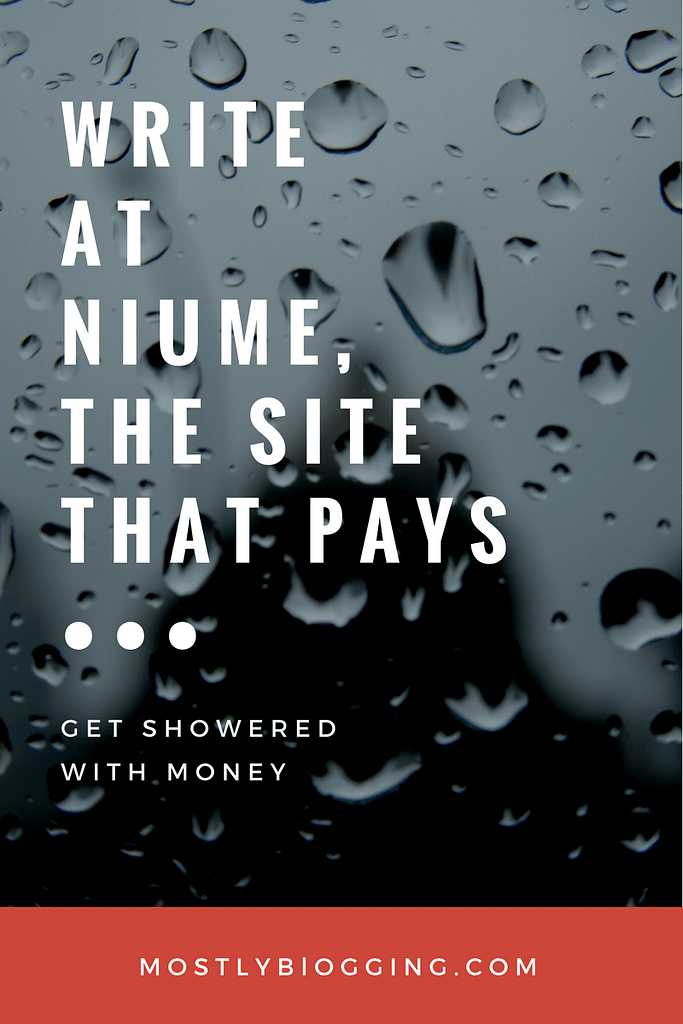 Do you write about topics that are pleasing to you or your readers?
I try to do both.
When I wrote about Niume, the site that shares its revenue with its users, I was interested and thought my readers would be too.
If you are not aware already – Niume has closed its doors. It was great while it lasted and helped a lot of writers.
The response to my article is still overwhelming. For example, other bloggers used the information I shared to empower their readers who might be interested in trying to get a share of Niume's revenue.
For example, Kathleen Aherne and D.G. Kaye wrote their own articles based on my original article.
In addition, page views on the post continue to rise to such an extent, the post has received more page views than any other article I've written in the last quarter. Most of this traffic seems to be coming from search engines.
Clearly, people are clamoring for information about the site.
I am following up my October article, How to Easily Make Money by Promoting Your Blog at Niume, with this follow-up article offering more information I've discovered about Niume since originally posting about the site.
Along with added details about writing at Niume, 13 Niume users have participated in explaining the advantages and disadvantages of using this site that pays you to promote.
Look at a December screenshot.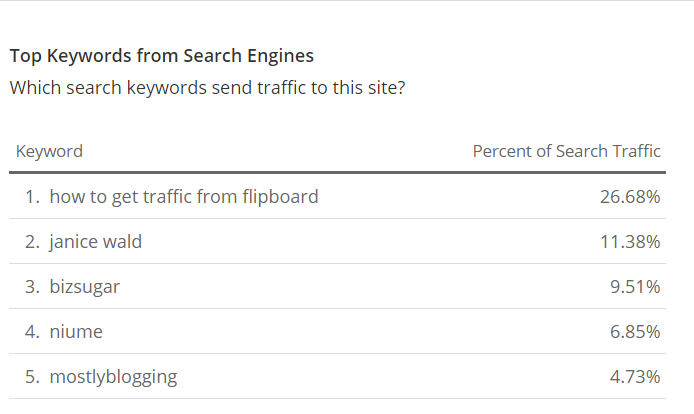 By looking at my December stats, you can see that almost 7% of my search engine traffic was going to my Niume article.
Why All the Interest in Niume?
I decided to ask Niume users this question in hopes of explaining the site's widespread appeal.
First, I will offer my own critique of Niume now that I've spent more time there.
Disadvantages to Writing at Niume
Admins don't respond there.
Admins are slow to respond
Admins aren't helpful when they respond
It turns out Niume only pays 1/10th of a penny for each page view.
Advantages to Writing at Niume
You get paid a dollar for each referral.
If you are the person who is referred, you get paid a dollar as well.
Kathleen Aherne has researched revenue sharing sites but can't find anything wrong with this one despite scams reported about others.
A Facebook group exists to help you find people who will help you get the hits that result in your payment. You promote each other.
Clean design.
Where there's smoke there's fire– they have so many users, they can't all be wrong.
Twitter retweeting Every article posted at Niume gets retweeted resulting in exposure for you at two sites.
A writer is made Niumier of the week. This also adds to your exposure if you're chosen.
Niume has social share buttons. Therefore, you still get exposure on StumbleUpon, Google+, and other social media sites by writing at Niume.
Let's ask other Niume users!
I decided to ask users of the Niume site directly what they think of Niume.
The Niume Writers Facebook Group helped me with this article by consenting to be interviewed.
I have divided their comments into advantages and disadvantages of using the site.
More Advantages to Writing at Niume
Quotes from happy Niume users:
What are the advantages of using Niume?
I can use it to blog about a variety of different topics of personal interest and also promote my own blog posts to share with a wider audience.
It's easy to use; it has a great community, and it enables you to share your content across multiple sites enabling you to reach a larger audience… It's better than any other blog site I've used.
I am not blogging for an income, and I enjoy the variety of posts and the feedback from other bloggers.
The ease with which posts can be shared across different platforms.
It's a great blogging platform for freshers as well as seasoned bloggers. It is easy to manage your blogs on Niume than on a regular blog platform. Also, since your viewers are bloggers themselves, the feedback on your writing tends to be more professional and genuine.
It gives me an opportunity to reach a new audience and become a part of a larger community. I get at least twice the number of views on Niume than I do on my blog. It is quick and easy to use. They also pay for views!
Why do you choose to promote your writing at Niume?
To connect with others, share my opinion, and read others' work.
Because there is a fantastic community of other writers that can compliment or critique your writing, making you a better writer.
The ability to write whatever and get paid for it.
There is a large community of bloggers so that is a built-in audience but I also have the opportunity to write about whatever I want. I am not constrained by a "theme" for my blog.
Do you use Niume for any other purpose?
Gain more followers and friends
I also use Niume to read other people's posts, there are some really talented writers out there with great stories and perspectives to share.
Do you have any advice for people new to Niume?
Write about what you know, write substantial pieces, and participate in the community.
Make sure you attribute your images!
Disadvantages to Writing at Niume
Quotes from unhappy Niume users:
Their flagging of material when Niume thinks one used material without permission and assuming that is the case is a real disadvantage for Niume, and we are thinking about dropping Niume because of this.
The tagging system is poor and the spheres are limited.
Having a limit on tags you use and not being able to post under multiple spheres
Not easy to upload on your smartphone
There is no flexibility in formatting the post – this makes writing easier but I would like a bit more control over how things look.
Unable to stop receiving other people's comments after I have commented on a post and the fact that my first picture on a post automatically becomes the cover picture
I don't seem to be able to schedule my posts.
Will You Try Niume?
In closing, despite the disadvantages I described at the beginning of this article, I recommend Niume. For example, although the administrators there are slow to respond or don't respond at all, Niume users in the FB group can help you and answer your questions as they have done for me.
Interview Participants:
The following users provided the feedback contained in this article about writing at Niume:
Heather, Lamberto, Joshua, Ruth, Estelle, Samantha, Michaela, Joe, Robin, Samantha, Madhuparna, Judy, Janice
Readers, please share so writers considering using Niume know the pros and cons of using the site.
What is your opinion? Do the advantages outweigh the disadvantages? Wil you try Niume? If you already have, are you pleased enough to continue? I look forward to your views in the comments section.