This post was contributed.
You want world class customer service.
You know bad customer service when you experience it.
You leave a business feeling unsatisfied, unappreciated, and worse.
You also know that you never want to shop with that same business again.
As an entrepreneur, you should understand the importance of customers in your company. They give it a reason to exist and the money it needs to stay afloat. This is why it's so important that you keep your customers happy and offer world class customer service.
An essential part of this task is providing excellent service. With that in mind, here are fifteen ways to improve customer service in your business.

15 Ways to Provide World Class Customer Service
1. Optimize The Company Website
When most consumers are looking to purchase a specific product, they look this item up on a search engine. This then provides them a list of websites that sell the item they are hoping to buy. For this reason, you must ensure that your business website is optimized for search engines. If you fail to do this, your site is unlikely to show up in the first few search results, which means no customers will find you. This makes it incredibly difficult for you to offer your support.

2. Personalize The Shopping Experience
No one likes to feel like one in a long line of nameless, faceless people, especially when they're handing money over to you. Unfortunately, this is the way many customers are treated when they go shopping. To stand out from the crowd, you need to do the opposite. Treat everyone who comes into your business as an individual by referring to them as their name and asking how they are. You can also treat them on special occasions, like their birthdays, by offering a freebie.

3. Offer The Right Solution
You might have one of the best products on the market, but that doesn't mean that it is right for everyone. If you know that you can't offer what your customer needs, then don't try to sell them something that won't work for them. This wastes both of your time, their money, and shows your business to be an untrustworthy one. Your customers' needs should take priority over all else, so, if you can't offer a solution for them, then point them in the direction of someone who can.

4. Always Have Support Available
Customers might need to get a hold of you or someone from your business for a number of reasons. When this happens, it's vital that they can do so right away. Because of this, you should display your contact details clearly on your website. To make things even easier, you can provide multiple ways for customers to contact you, such as email and social media, as well as toll free phone numbers. Some websites also have a chatbot to provide support at all times.

5. Help Customers Help Themselves
Some of your customers would much rather try to help themselves before they come to you with their queries or problems. Keeping that in mind, you should provide the resources for those individuals to do that. Start by writing a list of questions customers tend to ask you and use this information to create a FAQs page. You can also post blog content to your site or link to a YouTube channel that might help. This can save time for both you and your customers.

Picture
6. Pay Attention To Mentions
It doesn't matter whether customers mention you directly or not; they are bound to talk about you over social media. Unfortunately, unless you are tagged in a post, you won't receive a notification for it. This is why you should look for content talking about your business. There are apps and other tools available that make this easier. When you find and respond to those posts, it shows your customers that you listen to what they say and helps to keep your brand in their minds.

7. Hire The Right People
The work of an entrepreneur is never truly done, which is why most hire employees to help carry some of the weight. You always want to ensure that you hire the right people for your business and the work itself, but, when you're delegating tasks related to customer service, this is even more crucial. For this reason, you must invest a little more time and money into the hiring process. Once you've chosen your candidate, you need to provide customer service training too.

8. Retain Your Best Employees
After spending so long finding the right hires and spending money training them up, you don't want to lose them to another company. Thankfully, it is possible to avoid this. All you need to do is show them how good they have it with you. You can do this by providing a pleasant work environment, giving a competitive salary, and offering rewards and other perks when targets are met. There are many rewards that you could give your team, from thank you cupcakes to an extra vacation day or two.

9. Ask Customers For Feedback
People trust other people much more than they do businesses. After all, shoppers don't tend to come with an agenda, while a store needs to sell products to stay afloat. When a prospect is choosing whether or not to buy from you, reading a positive review from another customer can convince them and give them peace of mind. For this reason, you should ask customers to provide feedback every time they shop with you. You may also want to offer them incentives to do so.

10. Take Advantage Of Criticisms
No one likes to read a bad review, especially about a business that they've worked so hard to make successful. That being said, instead of ignoring your criticisms, you should take advantage of them. Although you are sure to face some trolls in your time, most bad reviews will be from past customers with a valid complaint. Addressing the issues they have faced can help to bring them back to you, as well as improve the business, which will also attract new customers.

11. Simplify The Checkout Process
You'd be surprised just how many customers spend time filling up their carts, whether it be online or in the real world, only to leave them behind at the last minute. There are many reasons for this that you have little control over, but the one you can change is the long and complicated checkout process. To simplify this online, you can give customers the option to save their payment details. In the real world, allowing contactless payments can speed things up a lot.

12. Write Clear Return Policies
When customers are torn between buying an item from you or leaving it on the shelf, one way to convince them to go through with the sale is allowing them to return this product later. This is especially true when purchasing items online. Keeping that in mind, you should write clear return policies that explain how customers can be refunded for their purchase if the product doesn't meet their needs or satisfaction. With this policy in place, they have no reason not to buy.

13. Treat Everyone The Same
Some companies treat their new customers like VIPs. They offer them exclusive deals, provide better service, and generally make more of an effort to keep them happy. The problem with this is that, while you are giving your new customers the VIP treatment, those that have been with you for quite some time get left behind. You need to make sure that your customer base is looked after, or, the second the special treatment stops, the sales will start to drop.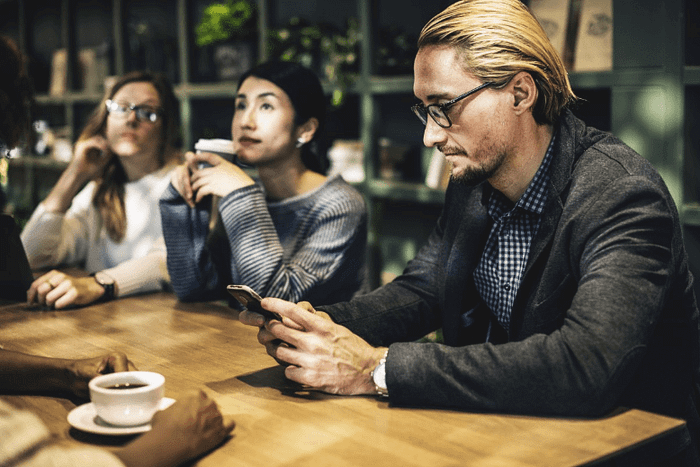 14. Share Your Human Side
There is much more to your business than just the products you sell. There is also you and the rest of your team. To really connect with your customers, you need to show them that there are hardworking people behind your business. You should tell the story of how your company came to be, as well as your beliefs and values. This will humanize your brand and make it more relatable for your customers, which might be the factor that pushes them to buy from you.

15. Go That Extra Mile
Businesses exist to make money, which is why many customers might understandably expect you to do what you're paid to and nothing more.
If you go that extra mile and start using some of the best customer support software you can find, therefore, it shows you to be a company that cares, which will in return help you to stand out among your competitors.
For this reason, you should try to do everything that you can to help your customers. You can't bend to their every will, of course, but you can be a little more accommodating to their needs.

No business on this planet can survive without customers. This is why it's so important that you do what you can to make yours happy. This is a task that requires work, but one that comes with big rewards. Hopefully, the advice above has given you some idea of where to start with this job.
Readers, please share so other businesses learn how to provide world class customer service.
I look forward to your views in the comments section. Do you have any tips for providing world class customer service in small businesses?
This post was made possible by the support of our readers.