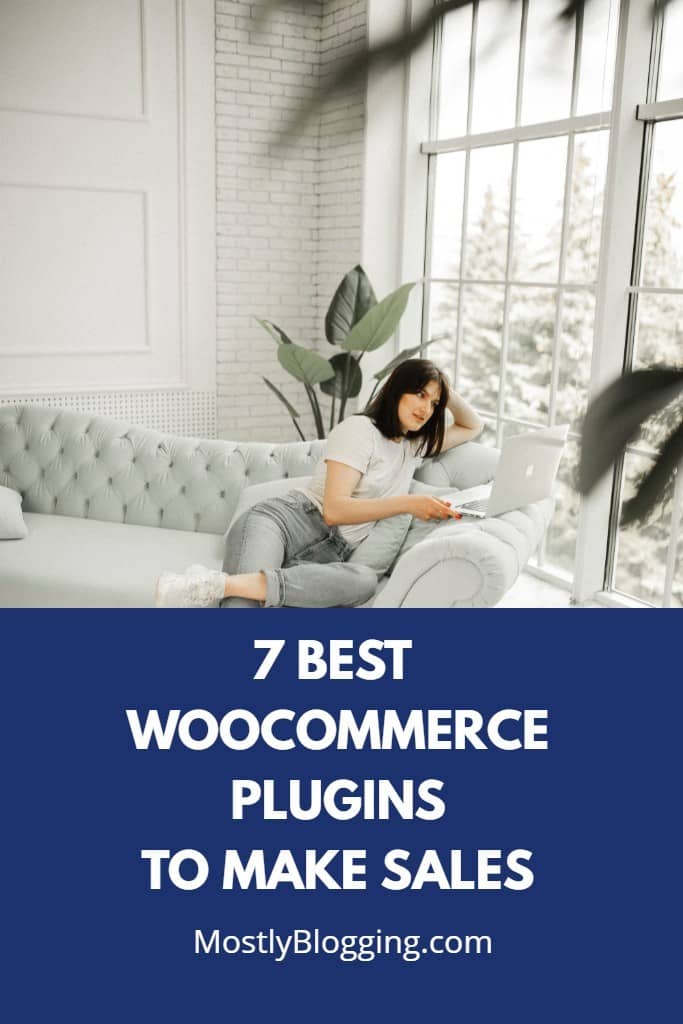 Are you looking for WooCommerce B2B plugins?
With the economy improving, now is the perfect time to work on your online store.
Use these WooCommerce B2B plugins to make more sales.
By the time you're done reading, you'll have reviews of 7 WooCommerce B2B plugins. You will also discover how you can run many stores from one WordPress website.
Be sure to stay until the end of the post when we share a bonus tip about WooCommerce B2B.
What is a WooCommerce B2B plugin?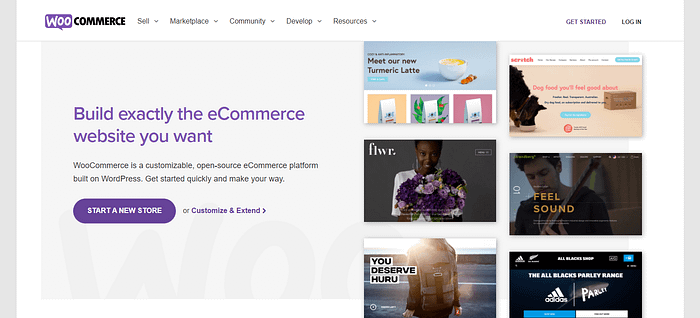 Let's define some terminology before we start the plugin reviews.
WooCommerce is an online store found on WordPress websites. "B2B" stands for "Business to Business." The WooCommerce plugins reviewed in this post help you boost sales to businesses (B2B) and consumers (B2C, Business to Consumer).
Some ecommerce marketers wonder if you can have many stores, WooCommerce multisites, at one WordPress website.
Yes. Multisite, a WordPress installation, allows you to manage many stores from one WordPress dashboard.
Useful WooCommerce B2B Plugins For Improved Sales
Are you seeking to launch a new business, owning a brick-and-mortar online retail store, or planning and building websites for your clients? You can easily make use of WooCommerce which will dynamically blend content and commerce.
WooCommerce is a free, dominant, versatile, and most popular open-source plugin that is built for WordPress. It is developed for small to medium to large-sized online sellers that use WordPress.
WooCommerce is presently the industry leader in the b2b eCommerce platform sector, with over 2 million websites powered by the platform. It's an enticing alternative for online stores because of its flexibility and versatility. In addition, WooCommerce's plugin integration capabilities provide critical tools for scaling up an eCommerce and successfully selling online.
It's not difficult to find the proper plugin to compliment your online store. It's simply a matter of sifting through the hundreds of thousands of options to discover the one that best suits your needs.
So, let's dive into the list of top WooCommerce plugins that will help you maximize your online store's potential.
WooCommerce Booster
Booster for WooCommerce is a vital WooCommerce B2B plugin for internationalizing online enterprises. The ability to localize your site based on the shopper's country is the most remarkable feature.
This plugin allows you to localize your website's profile, product descriptions, content, and graphic pictures to match your target audience's language. Aside from language, it may change your product prices in local currencies automatically. In addition, you'll be able to add 159 more currencies to WooCommerce, each with its currency symbol.
Features:
Manage your prices in several currencies and display the corresponding currency symbol.
Adjust to your user's current location with Local Currency Settings.
Hide certain products in certain countries by setting product visibility by country.
Specific products will be deleted from customers' categories, archives, and search views when visiting your store from certain countries.
Product Availability by Time: You can schedule the availability of your products.
WooCommerce Menu Cart
Many eCommerce plugins, including WooCommerce, WP-eCommerce, and Easy Digital Downloads, are compatible with the WooCommerce Menu Cart plugin. Its primary function is to include a shopping cart button in your main navigation menu.
Because specific WordPress designs and themes don't include shopping cart icons near the top of the page, this is necessary. However, because most themes are still WooCommerce compatible, you only need to include a few items from this plugin, such as the shopping cart icon.
Features:
● The plugin converts non-WooCommerce themes into fully functional online stores.
● Installing the plugin and seeing the shopping cart symbol in your menu takes only a few minutes.
● You have the option of including a shopping cart icon or just the items and pricing.
● The cart symbol can be positioned in various sections of the navigation menu using various settings.
● For more complex modifications, custom CSS is an option.
● More cart icons, flyouts, automated updates, and other features are available in the Pro Version.
WooCommerce Variation Swatches is a fantastic plugin that presents WooCommerce adjustable product attributes as eye-catching swatches in four different types: color, image, radio, and label. Custom styling choices and the ability to generate several sets of swatch designs are present in the plugin. It also allows you to manage out-of-stock items, customize the shop page settings, and much more.
Features:
● Color, Image, Radio, and Label swatches are the four types of swatches available.
● Custom Tooltips: On hover, display a text, image, or description.
● Customers get notifications when a product is out of stock.
● Swatches on the Store Page: Allow users to add items to their cart directly from the shop page.
● Stock Left Alert: Displays the number of products that are still available in the store.
● Quick Look Compatible with YITH Quick View and other quick view plugins.
● Tooltip on Shop Page: Add Tooltips to the shop and archive pages.
● Bicolor Swatches: Use bicolor swatches to highlight dual-color products.
WooCommerce Live Sales Notification
The WooCommerce Live Sales Notification plugin may instantly sync with the store's entire order list to produce notifications. However, you can also use it to make bogus notifications to promote products and provide the impression of a busy store if your company is new and hasn't yet received any orders.
Features:
While other similar WooCommerce B2B plugins may cost a lot of money, this one is entirely free – there are no subscription, premium, or upgrade fees.
aDisplay sales alerts with perfect timing, such as display time, expiration time, and interval time.
● It comes with a variety of popup themes to complement the store's appearance.
● It comes with a variety of popup templates in various colors.
● You may also impress your consumers with holiday-themed templates.
WooCommerce Wishlist enables you to quickly and easily add a wishlist button to your online business. Amazon and eBay, for example, both offer wishlist buttons because they recognize the importance of continuing to sell even when things are out of stock.
Features:
It allows you to choose a layout for your wish list.
You can send your users to a wishlist page with the design and layout you want.
It allows you to create multiple wish lists.
It allows your consumers to create as many product wishlists as they need.
Allow your customers to keep their wish lists private or post them publicly through social media to increase social referral traffic.
WooCommerce Stripe Payment Gateway
WooCommerce is a WordPress plugin that allows you to sell. One of the most popular WooCommerce plugins is Stripe Payment Gateway. It is because it is a widely utilized payment gateway for almost all of the major eCommerce platforms.
WooCommerce doesn't have Stripe or any other payment gateways. Thus it can't accept transactions on its own. This plugin, on the other hand, can be used to link to your Stripe account.
Features:
Your site will be able to accept all major debit and credit cards immediately after installation.
Stripe Elements is a built-in feature that helps consumers put in their personal information more quickly during the checkout process.
Customer authentication is among the best in the industry.
It optimizes your site for alternative payment methods such as Google Pay and Apple Pay.
Stripe allows you to set up recurring payments.
In comparison to PayPal, Stripe provides considerably superior customer service.
WooCommerce Product Addons plugin also known as WooCommerce Custom Product Addons allows you to customize your WooCommerce products by adding fields and options. It's a tried-and-true method of adding value and increasing conversion rates. You can add as many fields as you like, allowing your customers to personalize and tailor their purchases.
Each field can be assigned a cost or discount added to or deducted from the product price. Allowing your users to modify products will increase customer engagement and retention while also increasing sales. It's a necessary feature for many types of online stores that require customers to specific product selections.
Features:
You have the option of specifying add-on fields for each product or implementing them at a global level.
The plugin simplifies adding additional fields to one or more goods or even just specific categories.
Option to apply the cost of a field just once, regardless of the amount of product the user selects.
Specify when fields should be visible or hidden using conditional logic.
It enables you to show a text input field only if a checkbox is selected.
Bonus Tip: WooCommerce Integration with WhatsApp
You can conduct WooCommerce B2B marketing using the WhatsApp plugin. The plugin allows you to create buttons on products or categories with personalized text.
Related Reading: More information about WhatsApp can be found in this article about WhatsApp blogs.
WooCommerce B2B FAQs
Is WooCommerce B2B?
Yes. WooCommerce is B2B (Business to Business) and WooCommerce is also B2C (Business to Consumer). Both are forms of marketing.
Is WooCommerce good for eCommerce?
Yes. WooCommerce is a popular ecommerce marketing solution. Over 4 million WordPress websites use WooCommerce. WooCommerce accounts for one-fourth of the ecommerce market according to 2021 stats.
Conclusion: WooCommerce B2B Plugins
Running an eCommerce site is difficult, but you now have access to a comprehensive list of the most acceptable WooCommerce B2B plugins to make things easier. Unfortunately, there are thousands of WooCommerce plugins available, and you will never be able to test them all.
The WooCommerce B2B plugins mentioned in this post are a wonderful place to start for new online sellers. However, if you're a seasoned seller, these plugins will also help you boost sales.
About the author
Rithesh Raghavan is the co-founder of Acowebs, an online store for eCommerce plugins. Having a rich experience of 15+ years in Digital Marketing, Rithesh loves to write up his thoughts on the latest trends and developments in the world of IT and software development.
Readers, please share so ecommerce marketers discover these WooCommerce plugins to boost sales.
I look forward to your views in the comments section. Can you suggest any WooCommerce B2B plugins?
This post was made possible by the support of our readers.