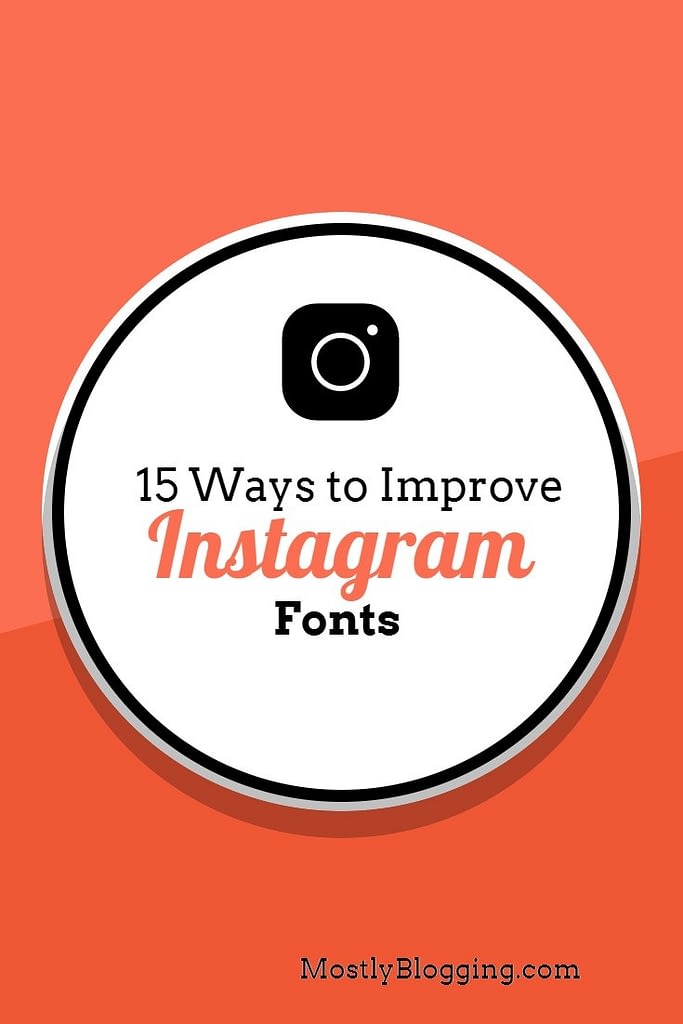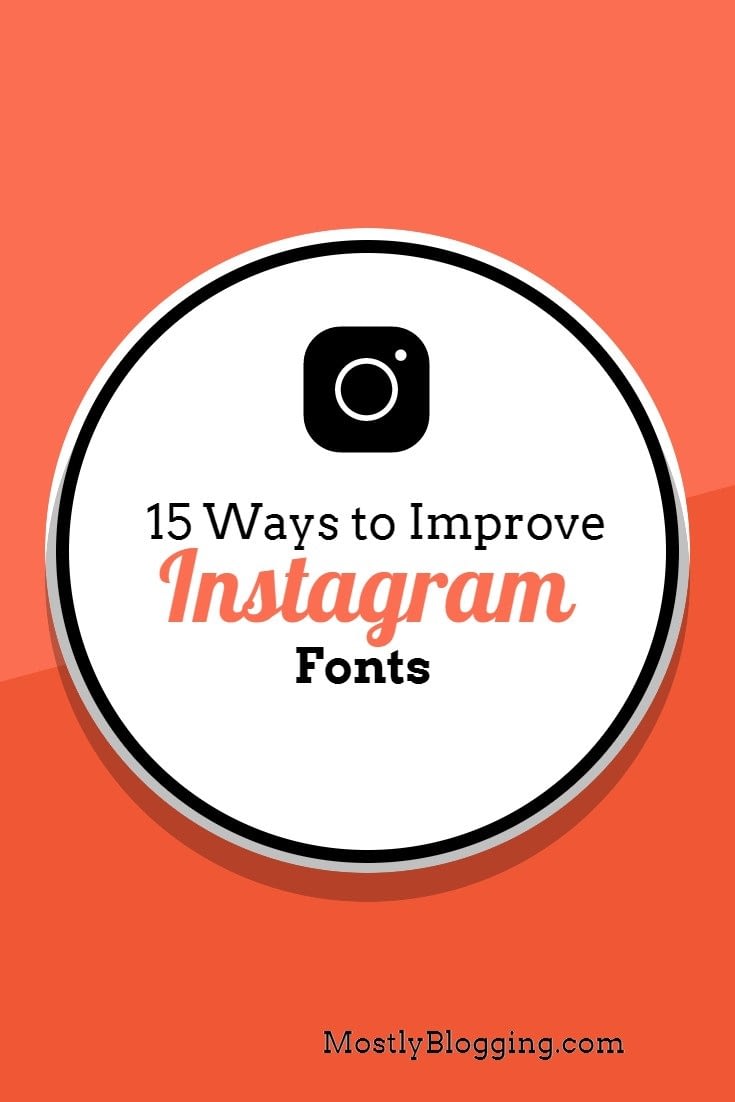 Are you looking for a weird text generator for Instagram?
You've come to the right place if you want to make your Instagram fonts look different than the majority of people who use Instagram Stories.
This guide will show you 15 ways to generate text for Instagram Stories without leaving the Instagram app. You won't need 3rd-party apps to use these methods.
For instance, you won't have to download an app for a special keyboard and keep toggling between apps.
For the purposes of this Instagram font generator tutorial, "weird" means "unusual."
What weird text generators are there?
hacked text generator
crazy text generator
cursed text generator
glitch text effect generator
small text generator
animated glitch text generator
fancy text generator
You need to have unusual text to stand out in the crowded Instagram space and get a jump on the competition. More people use Instagram Stories than ever before. You need this advantage.
After all, 1 billion people use the website. Instagram is the second-most popular social media site second only to Facebook with 3 billion users.
Since not everyone uses a weird text generator, these Instagram secrets will give your Insta engagement a boost.
This post presents 15 tutorials. They explain 15 ways you can use a weird text generator for Instagram Stories.
All of these methods are free and don't require 3rd-party tools. You can stay right on the Instagram app to use your weird text generator.
November 2020 Update: If you want your weird text generator to be made with a third-party app instead of at Instagram, you will also find that information here.
By the time you're done reading, you'll be able to generate unusual-looking text in your Instagram Stories so you can build more interest to boost your Instagram following, your website traffic, and extend your brand. You'll even be able to use your weird text generator to make money.
Be sure to stay until the end to receive bonus tips about an Instagram story font generator.
Are you ready to receive your weird text generator guide for Instagram? Let's go make some Insta fonts.
Weird Text Generator: A Guide
Text a Color in the Photo
According to research, the most shared Instagram Stories include "how-to" posts and Stories with faces.
Making a "how to" Story boosts your brand when people share.
If you want to make a weird text font, you need to tap the drawing tool which is the squiggly line in the screenshot. Tapping the drawing tool brings up the color palette.

The color picker is on the far left of the palette. The icon looks like an eye dropper.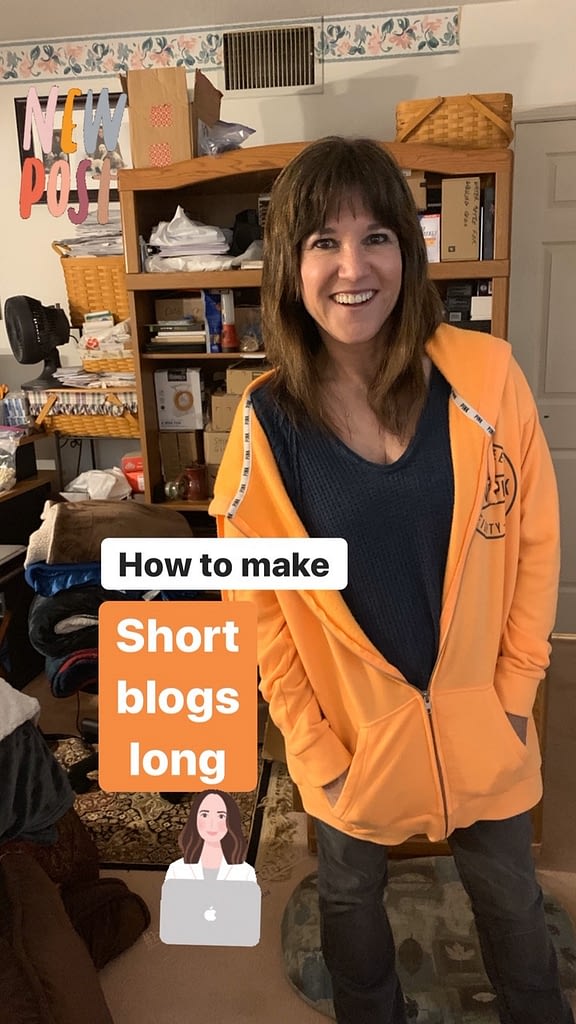 I used this Instagram Story to generate traffic to my post about how to lengthen short blogs.
When you tap the color picker on the far left of the palette, you can choose your color. I chose my jacket's color to make the background for my letters.
Although I changed the background color, you can easily change your letter color using the color picker as you see in the next example.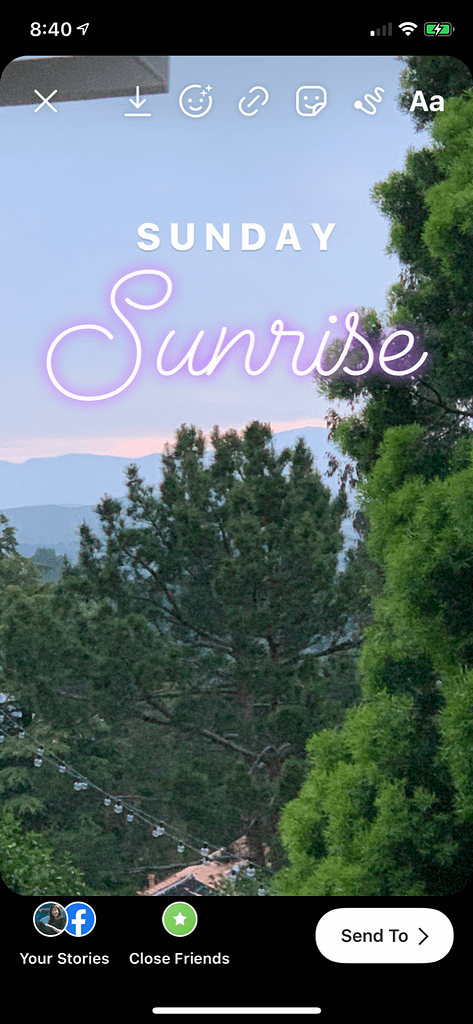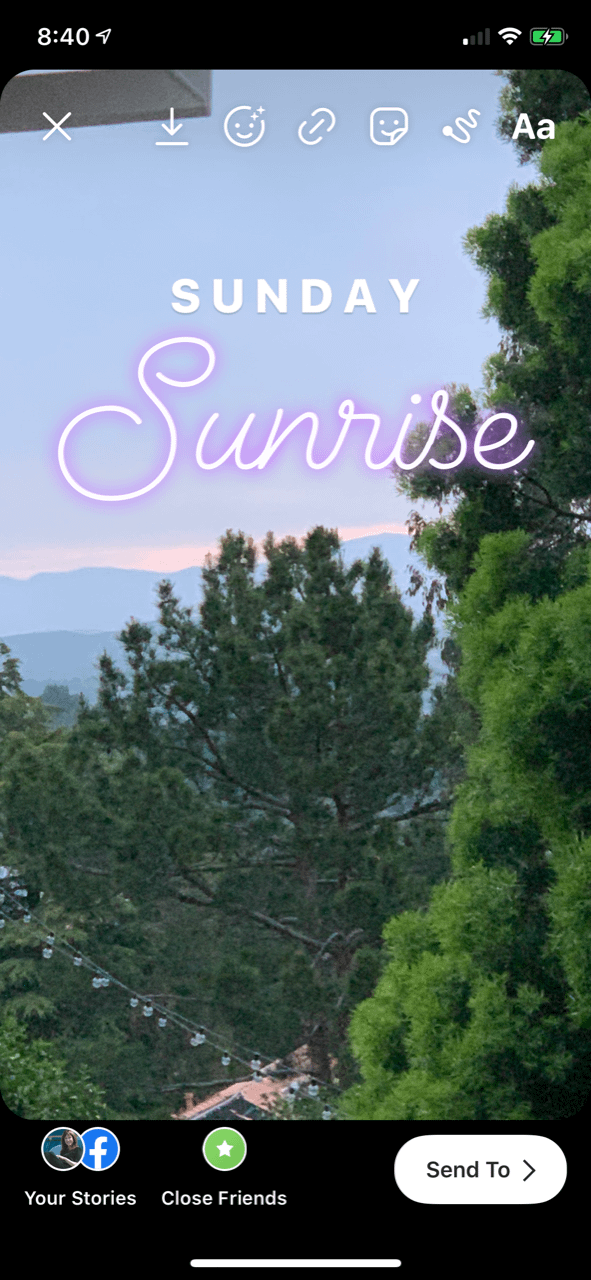 On Instagram, you're able to do a cursive letter copy and paste. I copied the word "Sunrise" in the "Neon" font.
Then, I pasted the word "Sunrise."Using the color picker, I chose the color of the sunset.
Do you see how I have a drop shadow look? I thought the color of the sunrise for the word "Sunrise" was a perfect choice.
Rainbow Color Text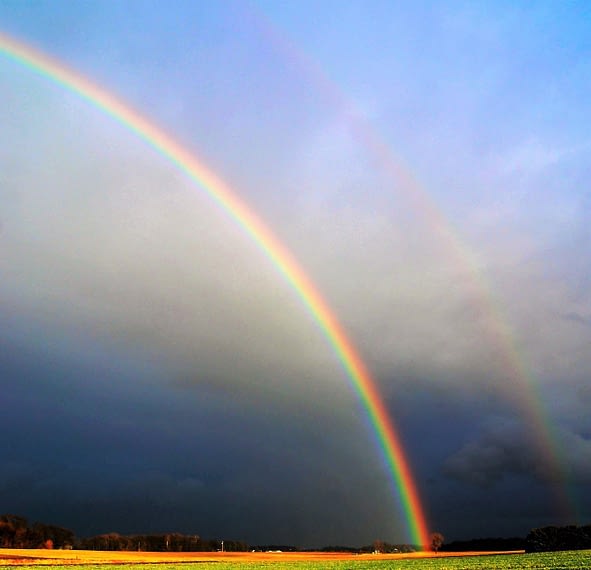 Rainbow Text Generators
One of the advantages of Instagram is your ability to use Instagram to monetize. Many social media marketers do.
Although many marketers pay to promote their content, you can use the power of Instagram Stories to market without spending a cent.
Some brands even have their followers make Instagram Stories promoting them with a special hashtag. Brands have contests with giveaways for followers who make the best promotional Instagram Story. This User-Generated Content is a top 2020 marketing trend.
Don't neglect the advantages of social media for your blog or business.
How to achieve this look:
I highlight each word individually, and then choose a different color from the palette for each word.
Text with a Diamond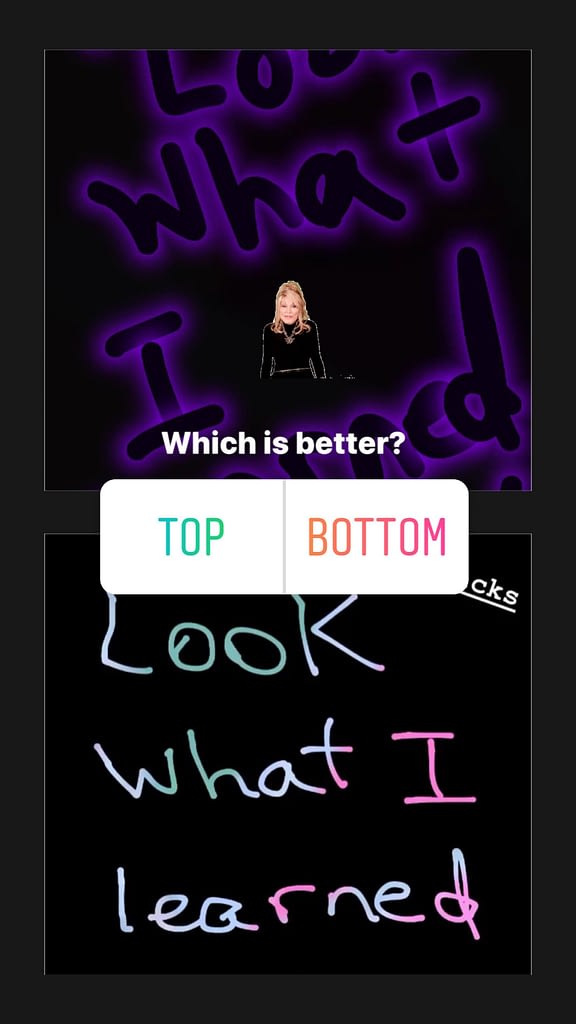 Stand out by making your message look different. You do that with your weird text generator. The bottom background literally looks like it's moving with this method.
How to achieve this look:
Step 1: Take a photo and post it to your Instagram Story.
Step 2: Search for a diamond GIF.
Using your fingers, make the diamond so large it fills the screen.
Download so the diamond saves to your phone.
Step 3: Using the drawing tool on the far left, select Black and make your screen entirely black by holding the color black in the palette at the bottom.
Step 4: Use your fingers to write a message. The brush on the far left side of the screen goes up and down depending on the thickness of the letters you need.
Dictated or Pasted Text
Look: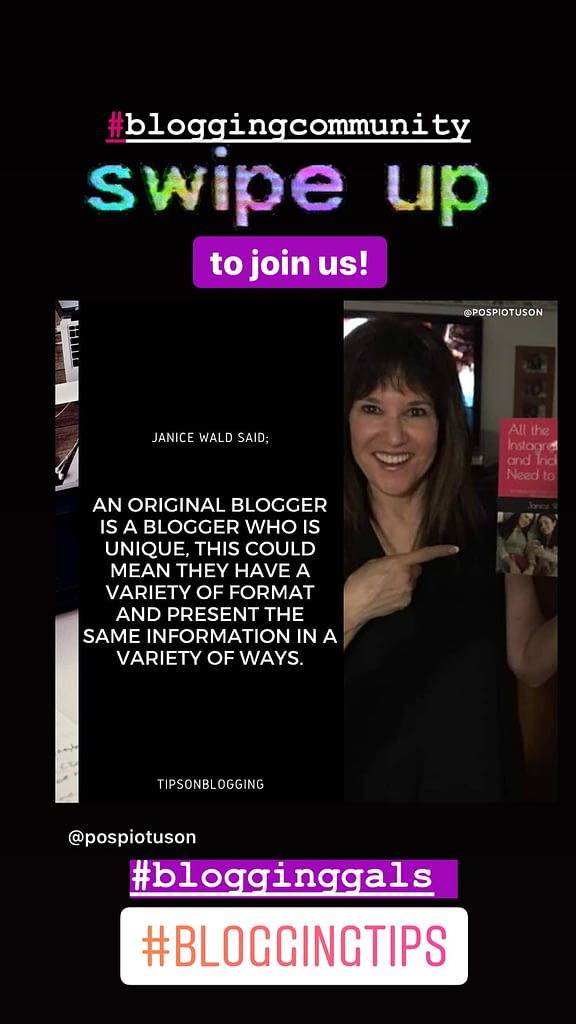 The introduction to this weird text generator guide explained you can use the unusual text to make money. Here's how.
I used this weird text generator as a testimonial to sell my Instagram coaching course.
When do people have Flash Sales? Black Friday? You need to stand out. Everyone is marketing at these times.
How to achieve this look:
Easy! Using the Typewriter font, dictate or paste the testimonial. Make sure you give credit to the author.
Vertical Text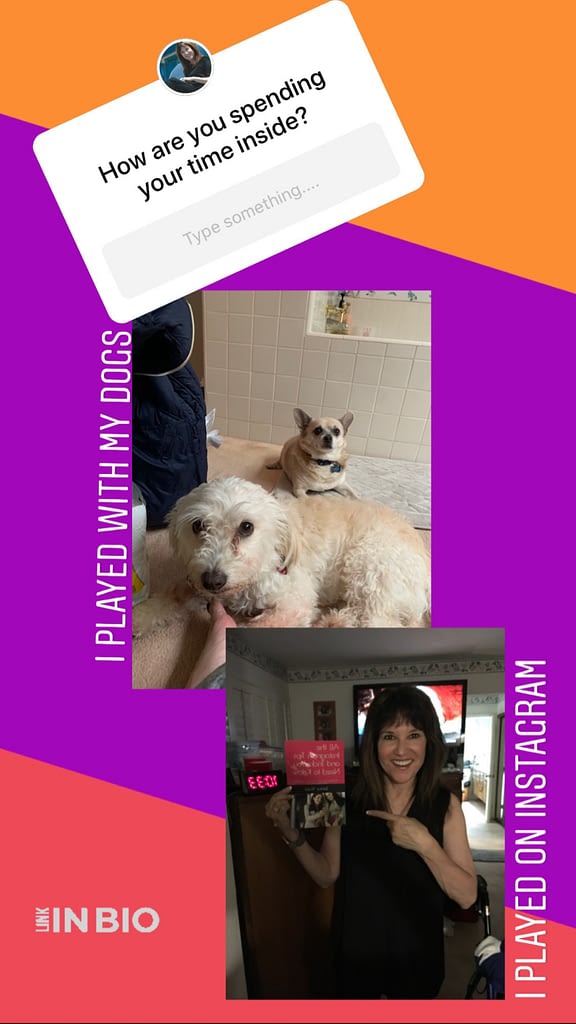 How you can achieve this look:
Getting the Modern text to appear on its side was simple.
Pinching your fingers, move the text the way you want it to appear. Just turn it sideways.
In the bottom left, you see the Call to Action, "Link in bio." The word "link" is also sideways.
I didn't turn the word like I did the others. Instagram's Sticker template appeared this way. Just type "Link in bio" in the Sticker search and scroll down until it appears. Then click to select.
Text in Colored Boxes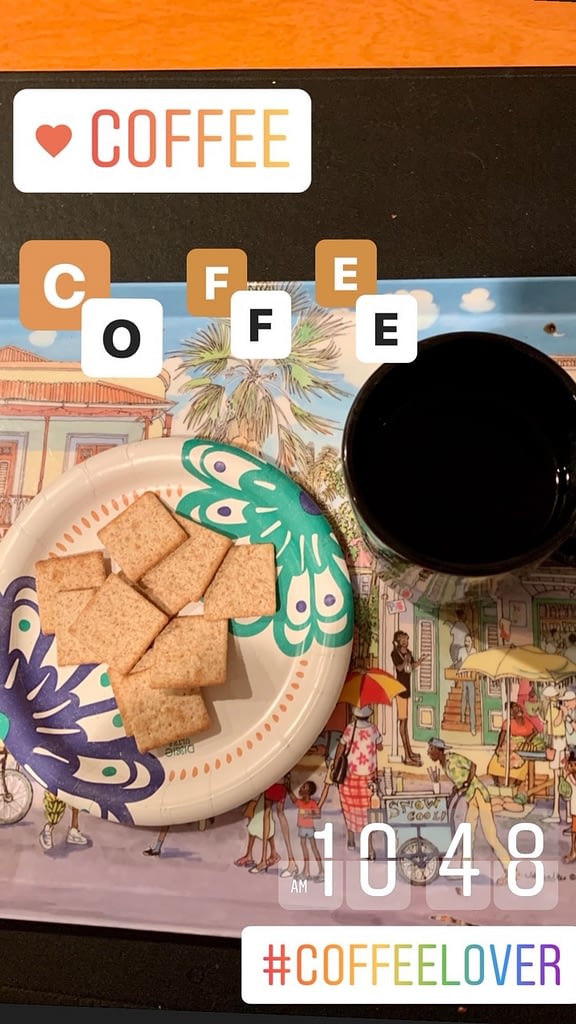 How to put the colored letters in boxes: Easy!
Only three fonts allow you to put highlights around your letters, Strong, Classic, and Typewriter. This uses the Classic Font.
Look at the top section that says "Coffee Lover." I used a custom GIF maker. This post explains 15 ways you can have a weird text generator on the Instagram app. However, if you are interested, here you will find instructions for how to make custom Instagram Stickers.
Text with Emojis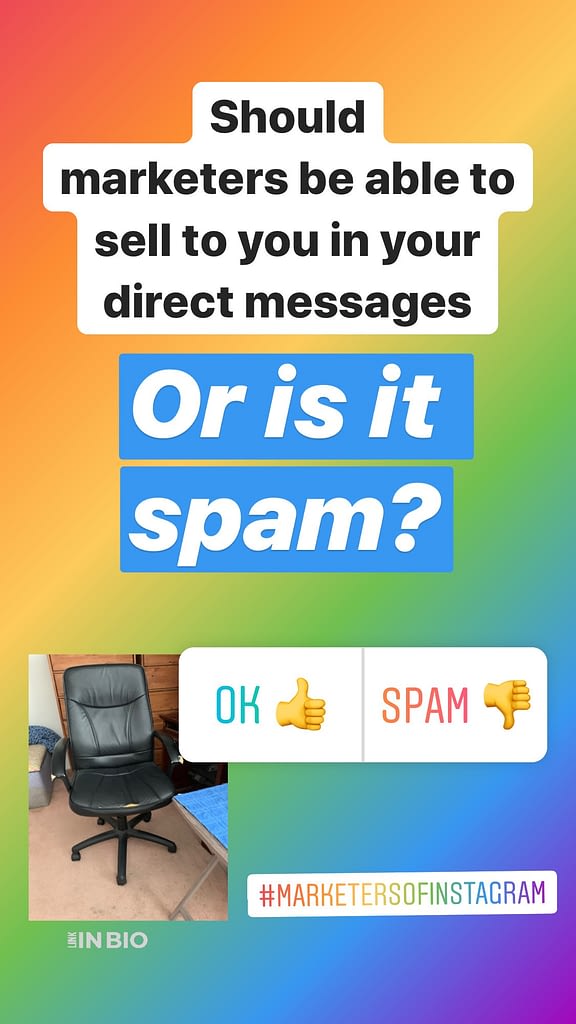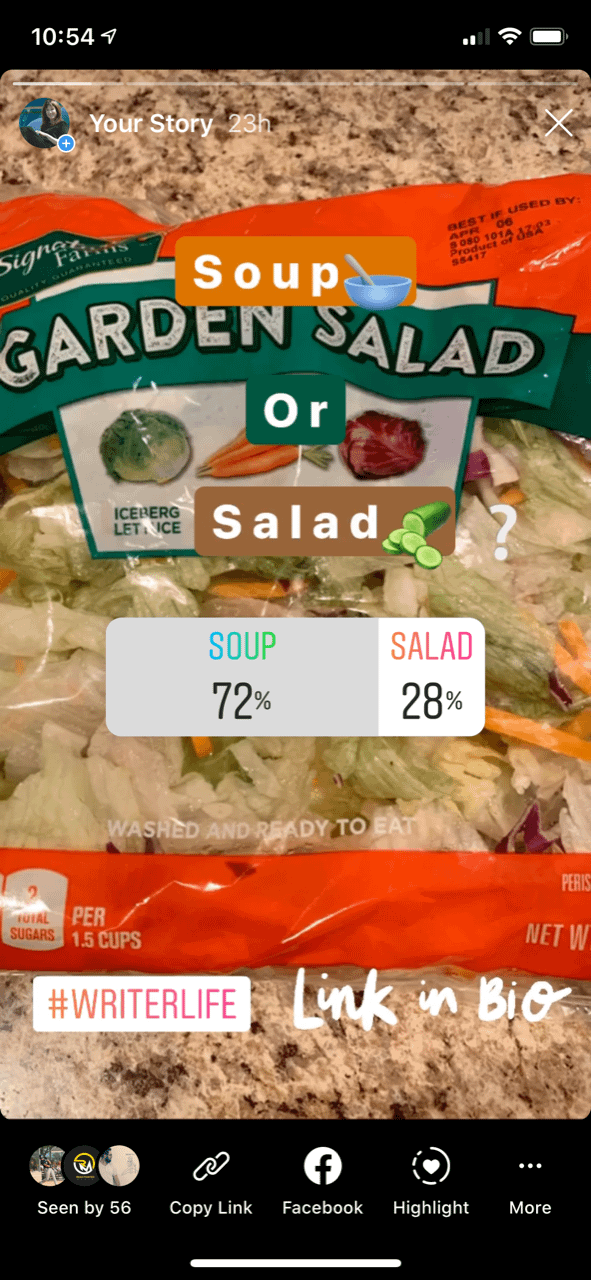 How to achieve this look:
When you're done typing, bring in your emoji.
You can bring in the thumbs from your phone keyboard or the Instagram app.
For my poll, I brought in icons that went with the topic of the poll, soup or salad.
Text with a Mix of Font Styles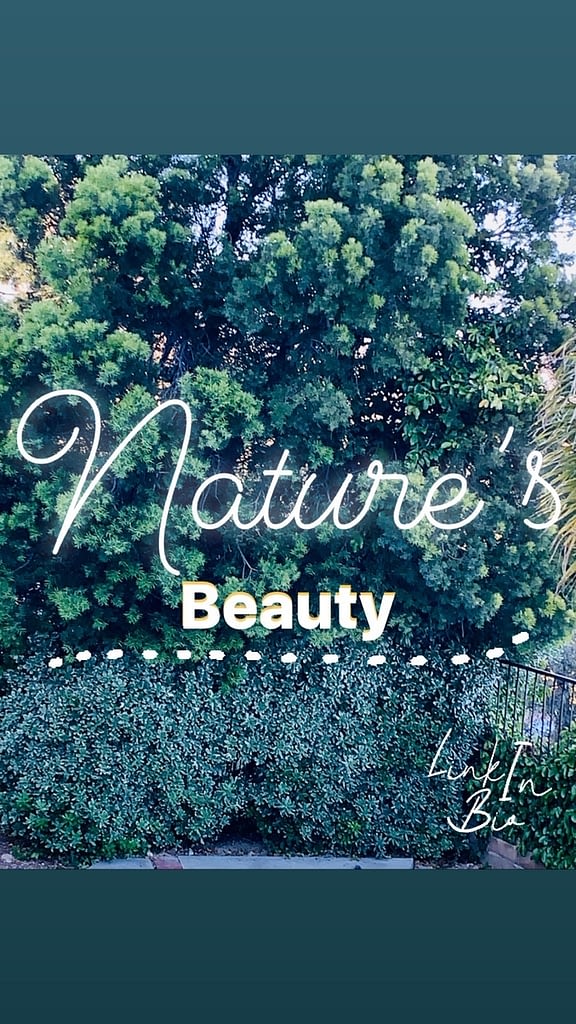 This Instagram Story is one of my all-time favorites. Mixing the Neon and Classic fonts works well together, don't you agree?
How to achieve this look:
Step 1: Start your Instagram Story and add a photo.
Step 2: Add the Neon font. Use your fingers to enlarge. Then, add the Classic font.
Step 3: Give the dropshadow effect. Here's how: Copy the second word and paste it onto your Story. Put the copied word over or under.
I searched "Line" in Instagram Stickers and found this beautiful complement to my Story to put under the wording.
Text with a Drop Shadow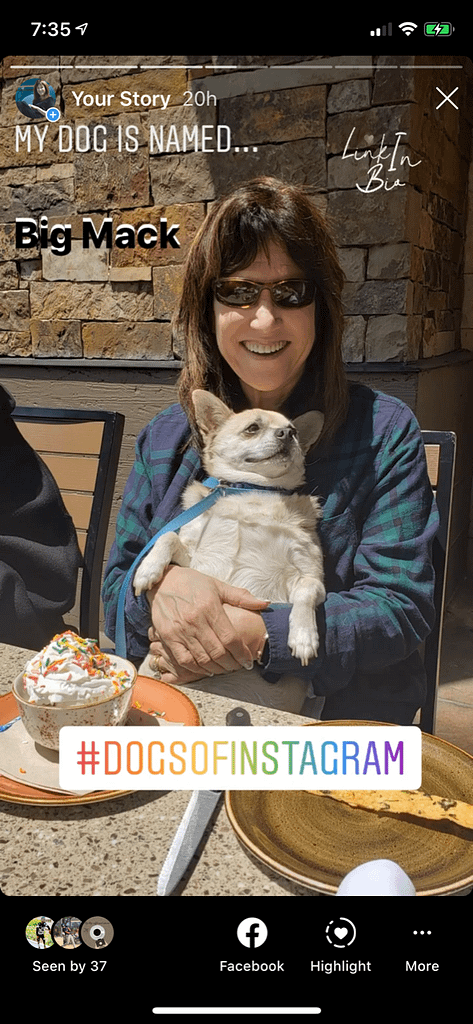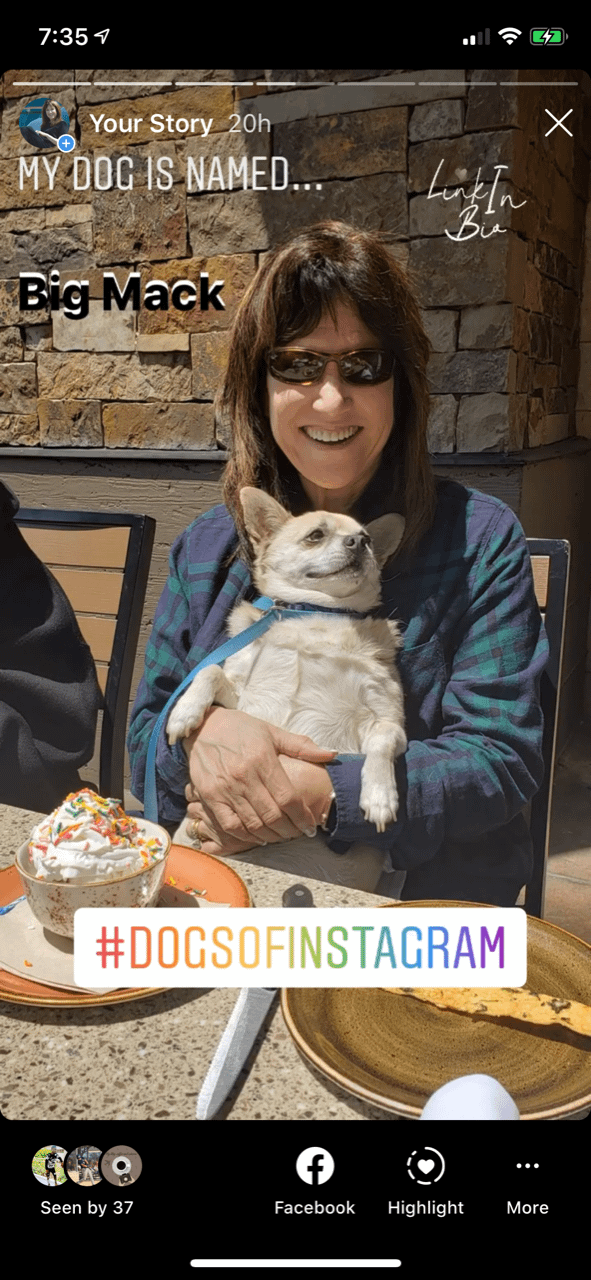 If you look in Method 1 and Method 2, you see another example of an appearance of a drop shadow. The darker letters are over the white like they are here.
How to achieve this look:
Copy-paste to get the same size!
Then, change the color of one of the words. Put the lighter above or below depending on the look you want to achieve.
The lighter color can be over or behind the darker color.
For more information on the drop shadow effect, see August Update 2 at the bottom of the post.
Text with Handwriting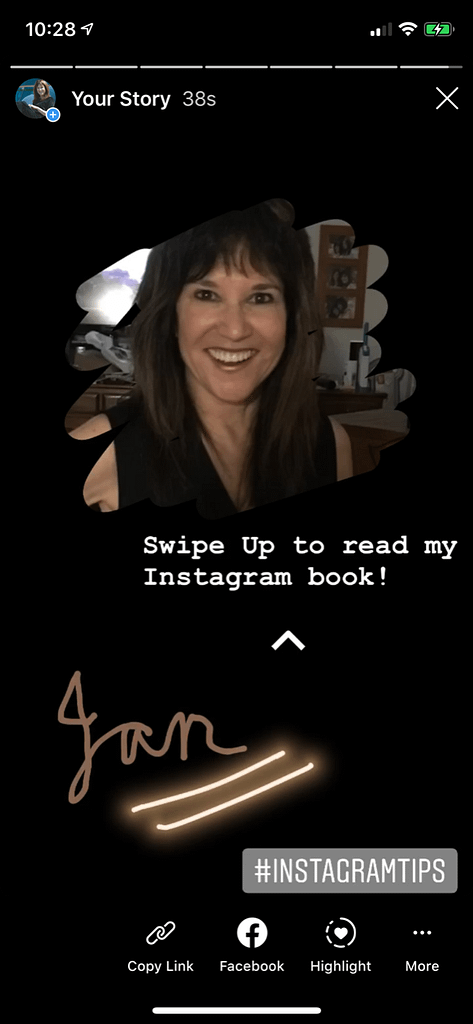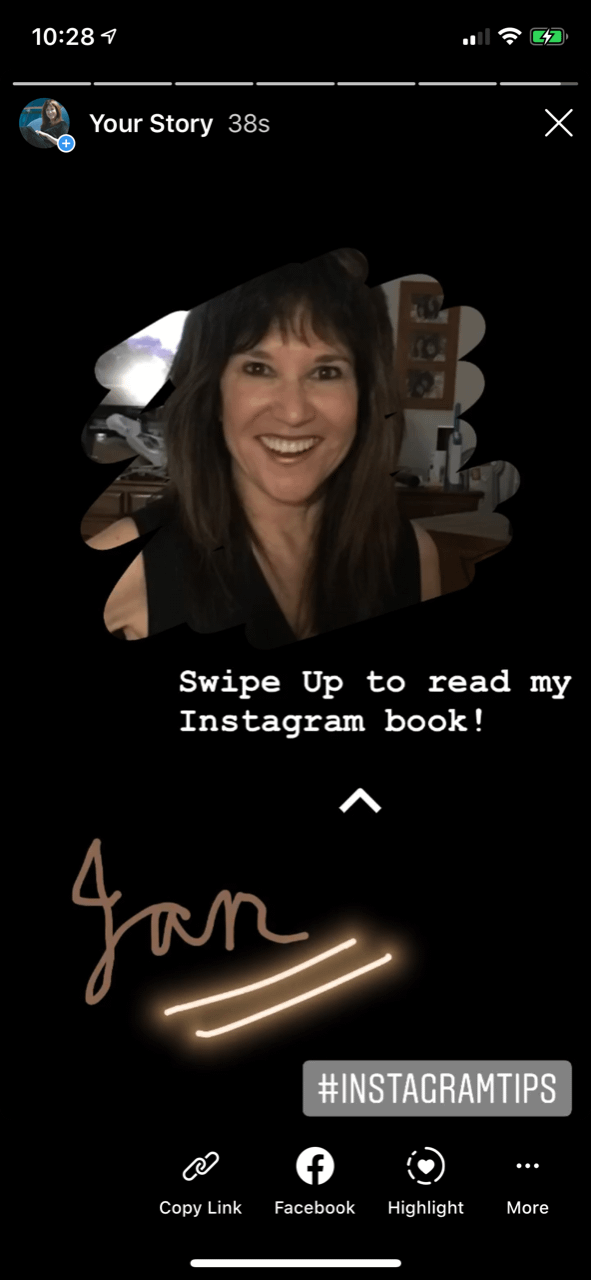 How to achieve this look:
There are two ways to have a weird fonts generator that looks like handwriting.
Method 1:
Use Instagram's illumination writing tool.
Look at the underlines. Don't they look illuminated?
Method 2:
Use your finger to handwrite on the screen using the skinny brush.
Brush thickness can be modified on the left side of the screen. The lower you go, the thinner your brush.
I like the look of this Instagram Story.
I used this to try to market my Instagram tricks book. I made the message using the Typewriter font.
Then, my handwriting makes this look like my signature. An illusion of credibility like a signature on a typed document? Perhaps.
Did people click my link to buy my book? Yes!
Copied Text (Over Transparent Background)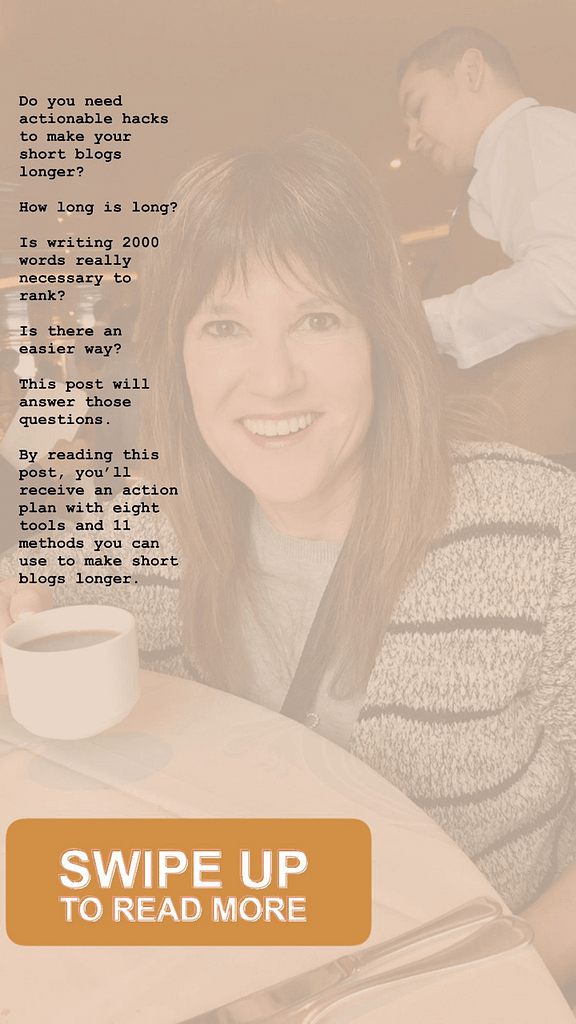 Like in Example #1, this weird text generator will boost your blog traffic by getting people interested in your content.
How to achieve this look:
Choose a color from your color palette. Use the color picker to choose a color from your photo if preferred.
The angled brush gets a transparent background
The transparency is called an overlay.
Text the Shape of an Item in the Photo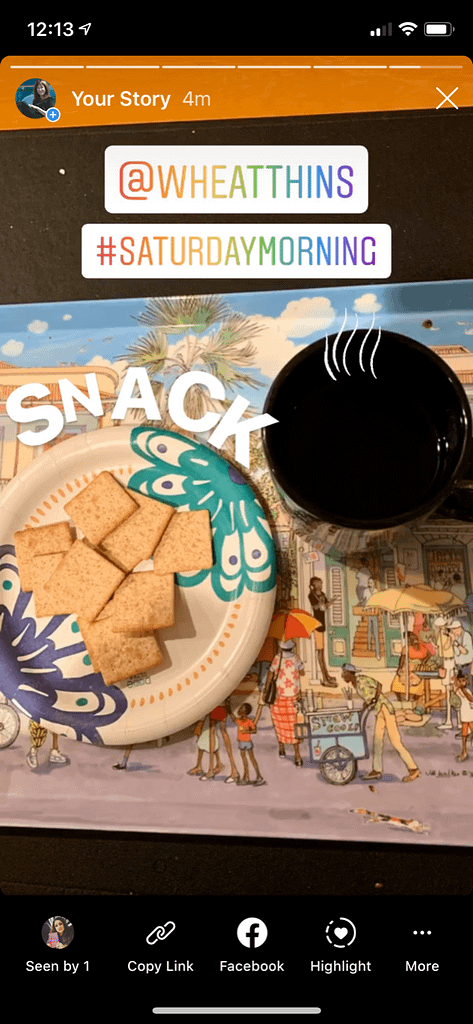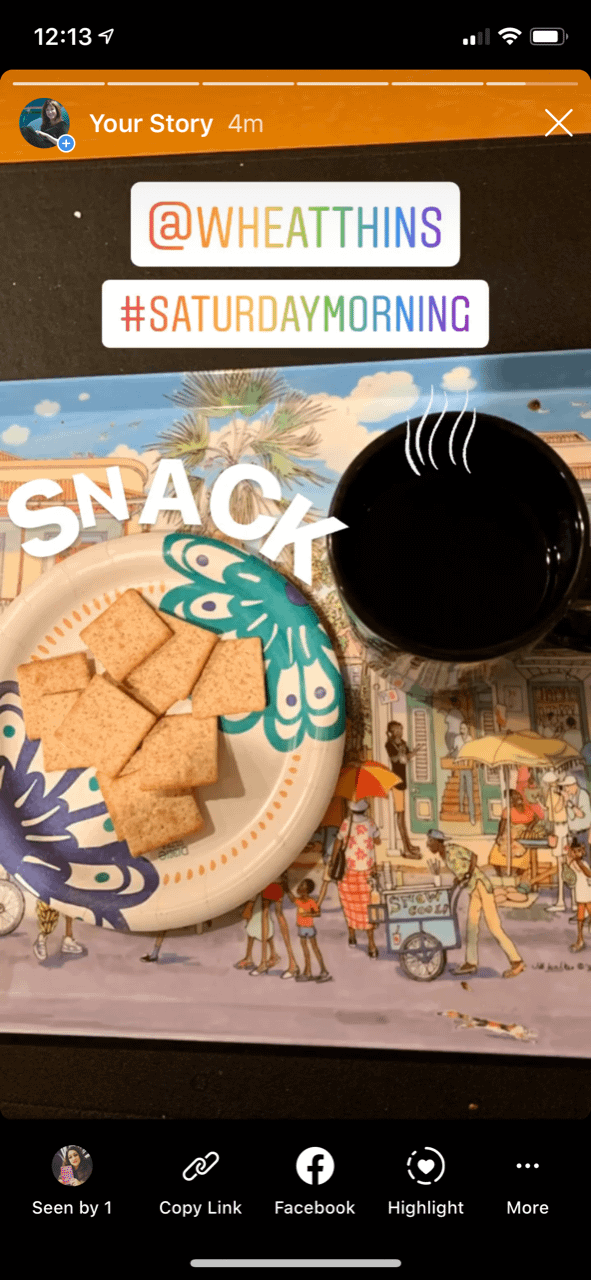 How to achieve this look:
Individually bring in each letter. Resize with your fingers and place as to follow a shape in your image.
Note: I recommend using a short word this was the most time-consuming method.
Text from an Instagram Collection
I like the Gladdest Collection and the Hayls World Collection.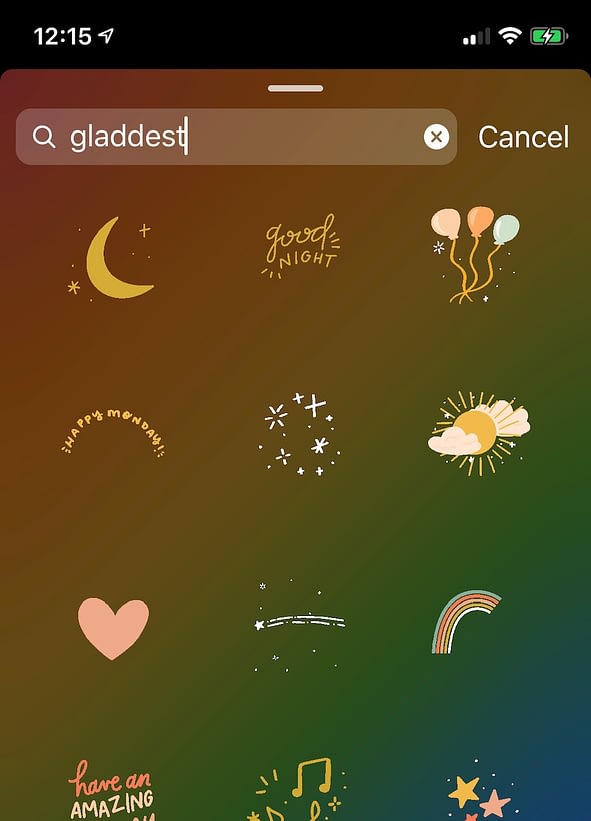 How to achieve this look:
You can use Instagram's large collection of Stickers.
Look at Example #4
The Swipe Up GIF is pretty cool. It looks like the letters are moving.
Search where you search for Stickers.
Text Over a Rubbed Area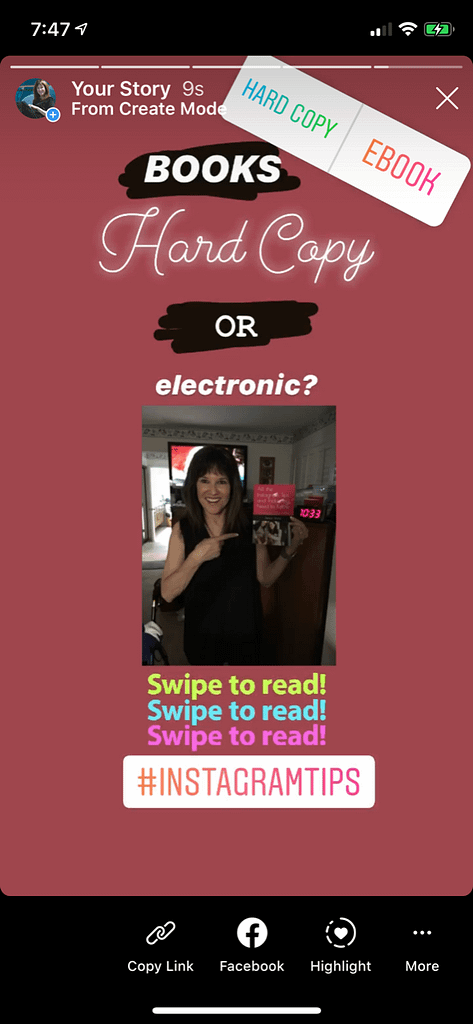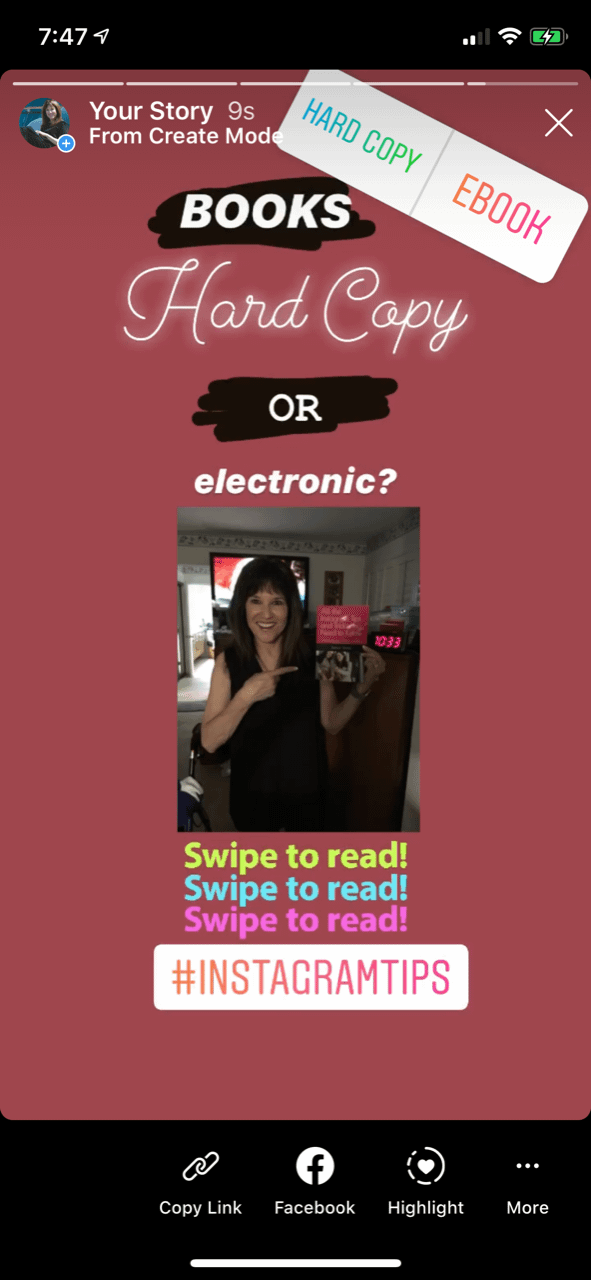 Within just three hours of posting this to my Instagram Story, two people clicked my link to go to Amazon to purchase my Instagram tips book.
The Instagram Story stays live for 24 hours. If you find you're gaining traction from a Story, save it to your highlights where it will permanently stay unless you remove it.
How to achieve this look:
Step 1: In your photo library, copy the photo. Go to Instagram, start a Story, and paste.
Step 2: Using the color picker, make the background one of the colors in the photo. After selecting the color, hold down the background until it becomes the solid color.
Step 3: Tap the drawing tool. Using the color picker, choose a color. Make sure the first drawing tool is selected.
Be cognizant of your brush width on the left side of the screen. Rub with your finger onto the background. It should appear as if you're rubbing another color onto the background. Click "done."
Then move the lighter color font onto the rubbed area. If you make a mistake, click "Undo" or use your eraser tool to clean up the area.
This makes a cool background for your letters, don't you think?
October 2020 Update 1:
Instead of using 3rd-party apps as your weird text generator, if you don't want to use the methods presented in this post, you can use websites.
Free websites you can use as your weird text generator:
Cool Symbol
Lingo Jam
Exotic Fonts
Fontvilla
Font Generator
Instagram Fonts
In order to use one of these weird text generators, you need to copy-paste the unusual text.
All of these are .com sites.
Look:
🎮𝕋𝕙𝕚𝕤 𝕨𝕒𝕤 𝕞𝕒𝕕𝕖 𝕨𝕚𝕥𝕙 𝔼𝕩𝕠𝕥𝕚𝕔 𝔽𝕠𝕟𝕥𝕤🎮
Directions:
Go to https://exoticfonts.com/.
Type your text and click Generate. Choose your style!
The game controls on both sides of the text are interesting as is the font style, but there are many choices.
September 2020 Update:
Instagram offers the "rubbed look" option.
Now, you can more easily achieve this look.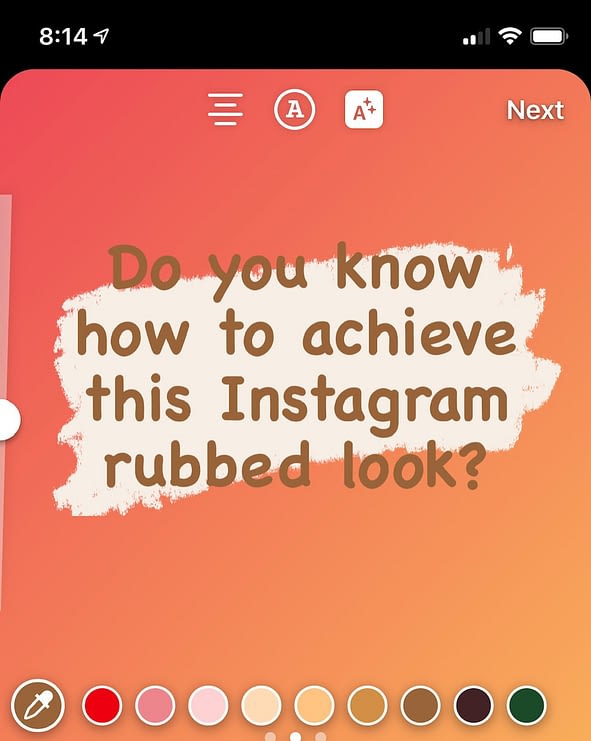 If you look in the circle at the top of the screenshot, you see the font you need to pull off this look.
Then, click the A in the rectangle until you have the color combination you like. You can have the lighter color in the font or the lighter color in the "rubbed" background.
You don't have to select white either. There are many color combinations you can choose. You can even bring in a photo and choose a color from the photo.
Collage Letters
This look is engaging when you see it at Instagram since the letters move.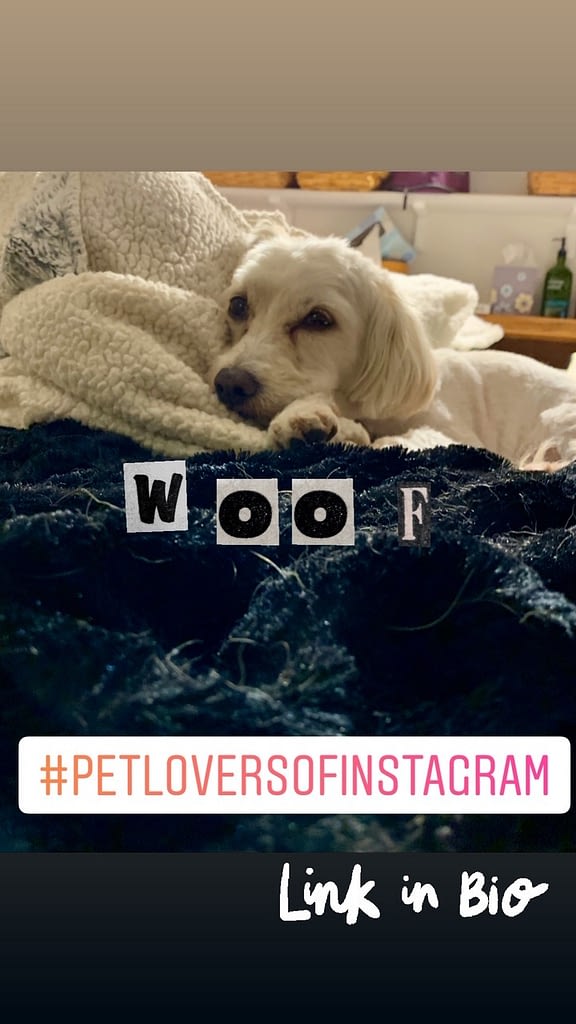 There are Collage Letters for every letter in the alphabet.
How to achieve this look:
Simple! Start a Story and add a photo. Where you search for Stickers, search for Collage Letters. Just tap on them and place them where you want them.
Bonus Tip: Curved Font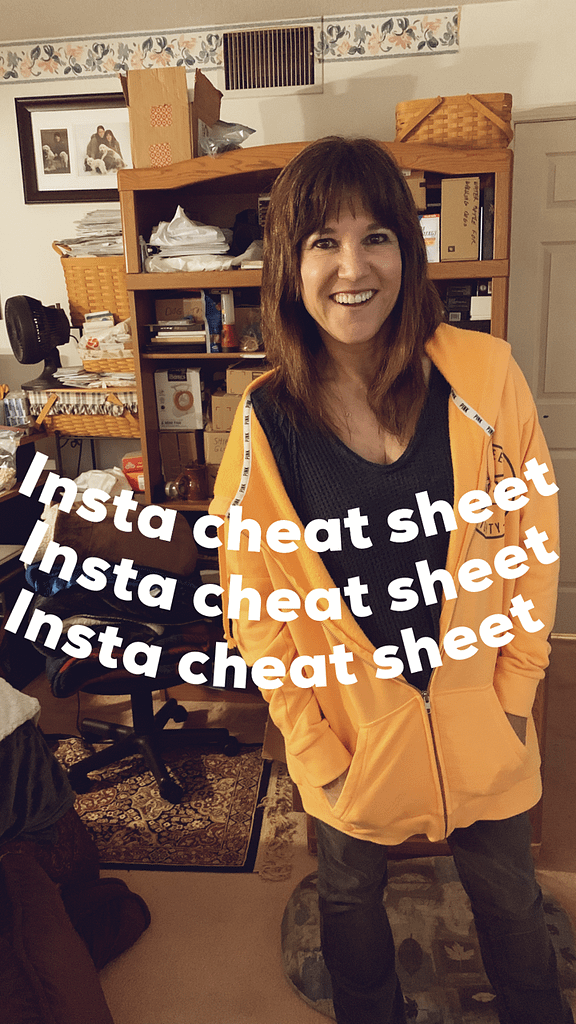 Curved font is currently trendy, but to make this, you'll have to leave the Instagram app. This was made using Over, a free app.
How to curve the font using the Over app:
Click the plus sign at the bottom of the screen. Add your image and your text.
After putting in the Text, with "Text" still highlighted, click Curve. Slide to the right for a downward faced curve, slide to the left for an upward-faced curve.
I used Over's weird text generator to promote my Instagram Cheat Sheet post.
Weird Text Generator: FAQ
How do you distort text?
There are two ways to distort text in an Instagram Story. First, take your fingers and pinch the text wider or smaller. Next, use the brush slider on the left of the screen. Slide up to make text larger; slide down to make text smaller.
How do you write weird letters?
You can use these methods to write weird letters. In addition, you can use a third-party app. For instance, there are many that will make your text appear upside down.
Updates
January 2021 Update 1
As explained in this post's introduction, one weird text generator is the Cursed Text Generator.
Curious, I investigated what kind of a weird text generator a Cursed Text Generator is.
LingoJam has a Cursed Text Generator.
Go to https://lingojam.com/CursedText.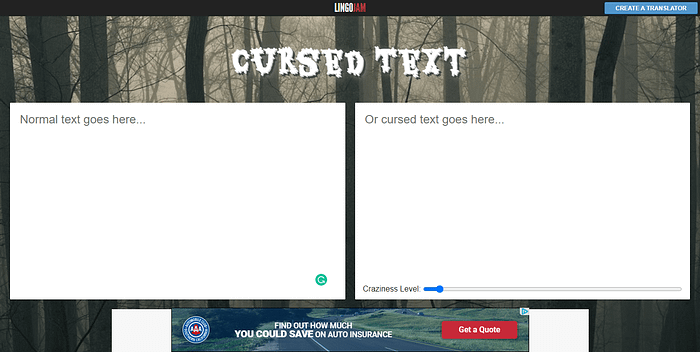 Doesn't this weird text generator have a Halloween vibe?
Type in the text your want where it says "Normal Text Goes Here."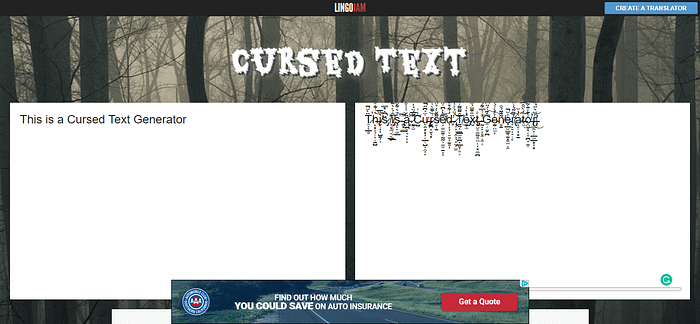 I think it looks like the Hacked Text Generator. What do you think?
January 2021 Update 2
What is a Glitch Text Effect Generator?
Let's find out.

Go to https://lingojam.com/GlitchTextGenerator.
On the left-side of the screen, type your text. The "glitch text" appears on the right.
December 2020 Update 2
Many of the updates in this post give instructions about how to use LingoJam as your weird text generator.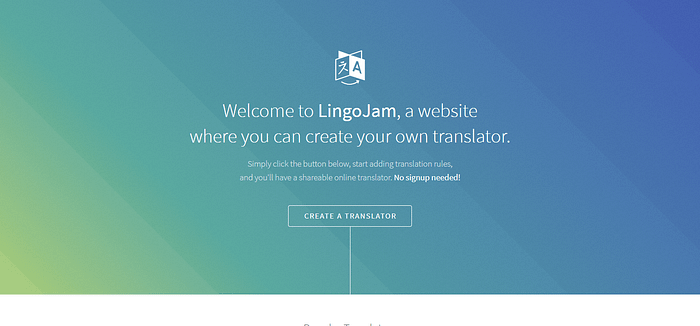 If ever you need a weird text generator you don't see at LingoJam, you can create your own translator.
December 2020 Update 1
I used the LingoJam Hacked Text Generator.
Look: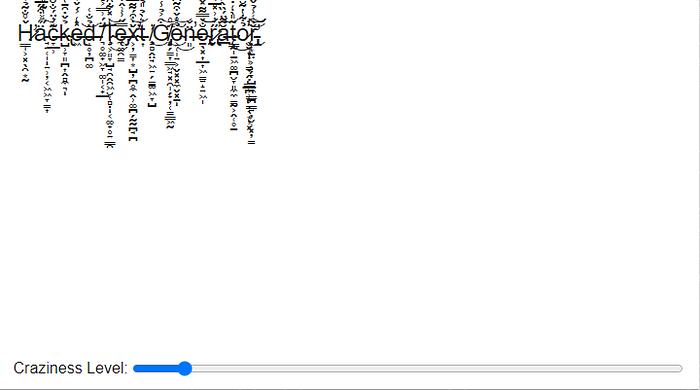 This was pretty easy.
Go to https://lingojam.com/HackedTextGenerator.
Type in the text you want to appear "hacked."
Adjust the "Craziness Level" at the bottom.
BAM! You have hacked text.
Note: I left the Craziness Level at the default. When I tried to increase the Craziness Level, the text became illegible.
December 2020 Update 2
Fancy Text Generator
A commenter recommended another weird text generator, the Fancy Text Generator.

As you see from the screenshot, you have choices when you go in to the website.
I clicked Fancy Text Generator.
Look: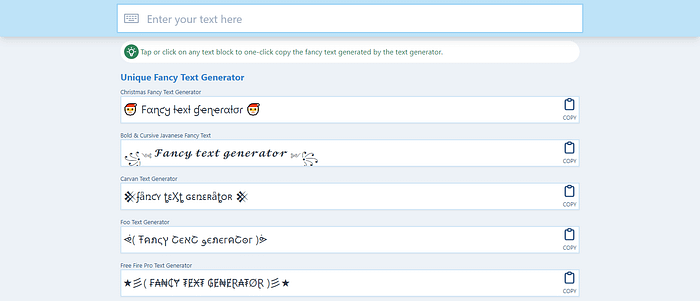 Look at all your choices. Since today is December 27, 2020, right after Christmas, I have a fondness for the font with the Santa's. Which is your favorite weird text generator from Fancy Text?
November 2020
Instagram Font Generator is another weird text generator option for you.
Here are samples using the Instagram Fonts Generator:
Example 1:
❄️This was made with Instagram Fonts.❄️
I like the symbols on both sides. They look like flowers.
Example 2:
T♥h♥i♥s♥ ♥w♥a♥s♥ ♥m♥a♥d♥e♥ ♥w♥i♥t♥h♥ ♥I♥n♥s♥t♥a♥g♥r♥a♥m♥ ♥F♥o♥n♥t♥s♥.
Wouldn't this be great for Valentine's Day?
October 2020
In a recent episode of the Ace the Gram podcast, the speakers Tash and Viv criticized Instagram for having a weird text, Comic Sans. They objected to the font being a new choice for Instagram Stories.
Are you wondering why? Apparently, they don't like the font. The explanation is as simple as that.
September 2020
I'm conducting a poll. On Instagram, I asked which weird text generator they prefer, Cool Symbol or Lingo Jam. I'll be back with a report of which weird text generator is more popular with the Instagram crowd.
I included examples from both Lingo Jam and Cool Symbol so Instagrammers could make an informed decision.
I gave examples in the poll from both Lingo Jam and Cool Symbol. I predicted Lingo Jam would win since the example I chose came in with ribbons and hearts. I think it's interesting that the "o" in Lingo in a heart.
My prediction was wrong. As you can see, 100% of the respondents chose Cool Symbol as the preferred weird text generator.
August 2020 Update 1:
CoolSymbol.com
How to Use CoolSymbol.com as Your Weird Text Generator
Since publishing this post, I discovered CoolSymbol.com.
Cool Symbol has exactly that– cool symbols. I imagine any type of symbol you could desire is at this site.
However, this post is designed to show you how to have a weird text generator, not a cool symbol generator.
How to use Cool Symbol as a weird text generator:
Go to CoolSymbol.com.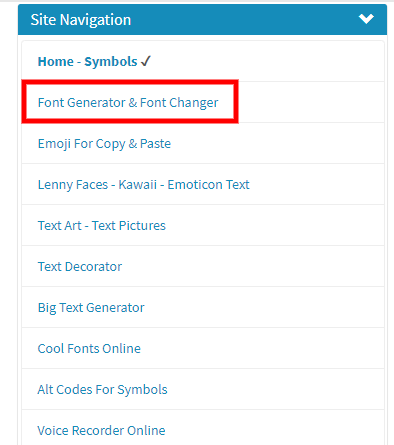 Click Font Generator/Font Changer.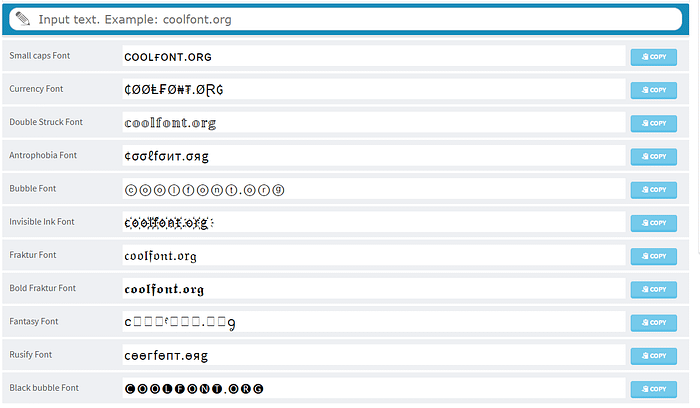 Paste or type your text where directed. Click the font style you want. When your newly-styled text is highlighted, click Copy.
Look at the finished project: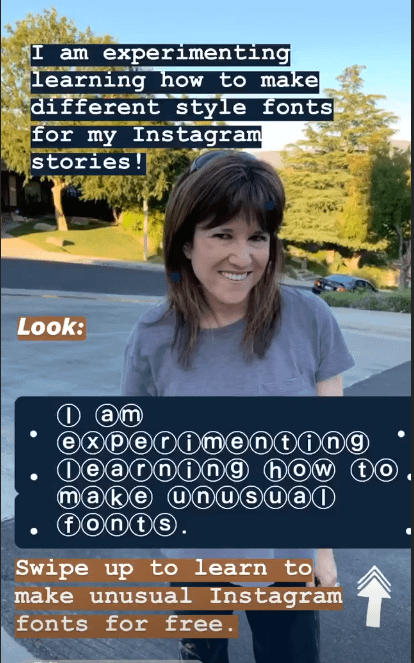 As you can see, I used the Cool Symbol weird text generator to make bubble font. You can also make black bubble font as well.
Many people are interested in using the weird text generator to make their text upside down. Can I make my font upside down?
Look:
ɔɐn ı ʍɹıʇǝ ndsıdǝ doʍn? ʎǝs!
Can you read my upside down writing?
It says, "Can I write upside down? Yes."
Here are the steps:
Easy! Go to Cool Symbol.

Click Upside Down Font. Paste your writing.
BAM! Your font is upside down.
As you can see from the first two screenshots, there is a wide array of choices when you use CoolSymbol.com as a weird letter generator. I look forward to exploring the site further, and so should you if you're looking for a versatile and free weird text generator.
One of the features of Cool Symbol is your ability to make your font appear upside down.
August 2020 Update 2:
LingoJam.com/FancyTextGenerator
You can also use LingoJam's Fancy Text Generator as your weird text generator to make your font appear upside down.
Look:

Here's how: Type the font you want to be changed on the left side of the screen.
Scroll down until you see your text upside down. Copy the upside-down text. Paste it where you want it.

LingoJam also has a Language of Pittsburgh Translator.
August 2020 Update 3:
Instagram
Instagram almost doubled its font choices. Instead of offering four choices: Neon, Modern, Typing, and Strong, Instagram now offers seven font choices.
Also, this post explains how to get a drop shadow look on your text. Instagram offers that inside the app simply by clicking the A inside the box at the top of the screen twice. You'll see an A with two plus signs, A++ to indicate you'll get a drop shadow effect when clicked twice.
August 2020 Update 4:
This post shared ideas to generate a creative Instagram Story by using a method for a weird text generator without using leaving the Instagram app.
However, as an option, if you did want to leave the Instagram app, you can use the Font Keyboard app which is free for the iPhone.
Wrapping Up: Weird Text Generator Methods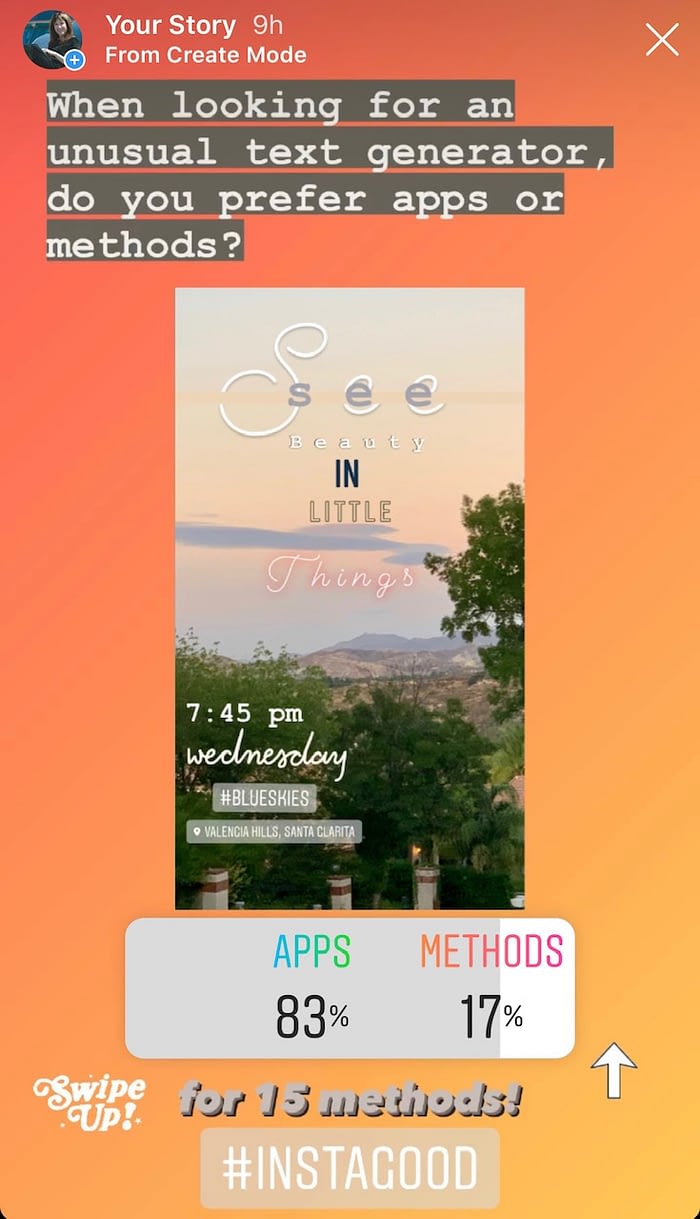 UPDATE: After publishing this post, I realized many people prefer to use a 3rd-party app as a weird text generator. As the results of the polls shows, an overwhelming number prefer to use apps, 83% to a mere 17%.
There are disadvantages to using 3rd party Instagram apps. For instance, they take up space on your phone you could use for other data.
In addition, when you sign up for 3rd-party apps, you often need to put in your email address. This means the companies have your information and could contact you via email. Even if you uncheck the box that says "contact me by email for updates," this is annoying and time-consuming.
Using the weird text generator methods this guide shared saves you from this annoyance and data privacy concerns.
As you can see from these weird text generator tutorials, you don't have to clog your phone with additional apps when you use these methods.
In closing, hopefully, these tutorials and examples generated creative ideas you can use with your own Instagram Stories to make weird Instagram fonts.
That is the best part of using these weird text generator methods: They are versatile. By combining different font styles, your Stories look different than other Instagrammers' Stories.
When you use these free weird text generator methods and services, you get the fun of creativity and your Instagram Stories avoid looking canned.
Update September 2020: I continue to study how to make Instagram fonts better. Stay tuned for more weird text generator tips!
Takeaways:
Combining fonts is effective.
Using the color picker enhances your options.
You can use these weird text generator methods to boost followers' interest, grow your following, extend the reach of your brand, and market your products and services.
Note: Making aesthetically-pleasing Instagram Stories is just one way to boost your brand, traffic, and income. There are many additional factors such as the use of hashtags.
These Instagram Stories showed examples of the various methods you can use to combine colors and fonts.
If you'd like to see more of my Instagram Stories, here is a link to my Instagram profile.
I look forward to your views in the comments section: Which of these Instagram Stories was your favorite? Which do you consider a crazy text generator?
Readers, please share so other Instagram users and social media marketers discover this weird text generator guide.
Related Reading
This post was a weird text generator for Instagram. If you need to know how to make Instagram captions, use this Mostly Blogging article as your Instagram caption generator.
If you are interested in these weird text generator methods, you might be interested in how to make upside-down text.
How to Get Great Recognition with 17 Free IG Tools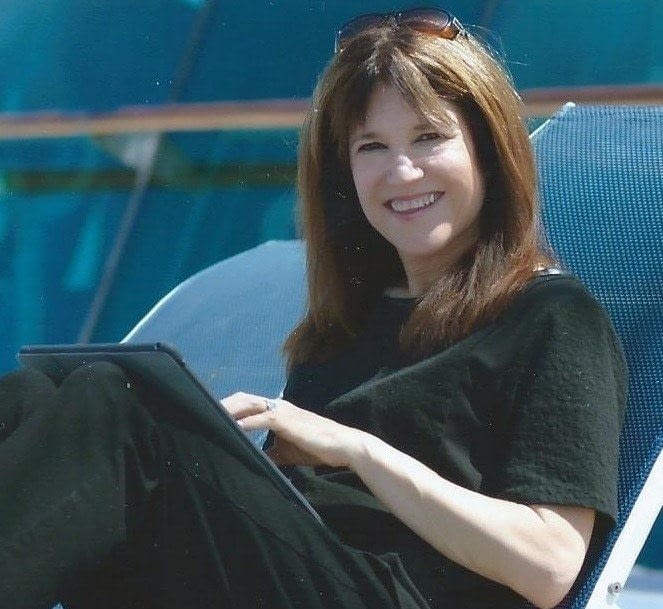 Janice Wald is the founder of MostlyBlogging.com. She is an ebook author, blogger, blogging coach, blogging judge, freelance writer, and speaker. She was nominated as the 2021 and 2019 Best Internet Marketer by the Infinity Blog Awards and in 2017 as the Most Informative Blogger by the London Bloggers Bash. She's been featured on Small Business Trends, the Huffington Post, and Lifehack.