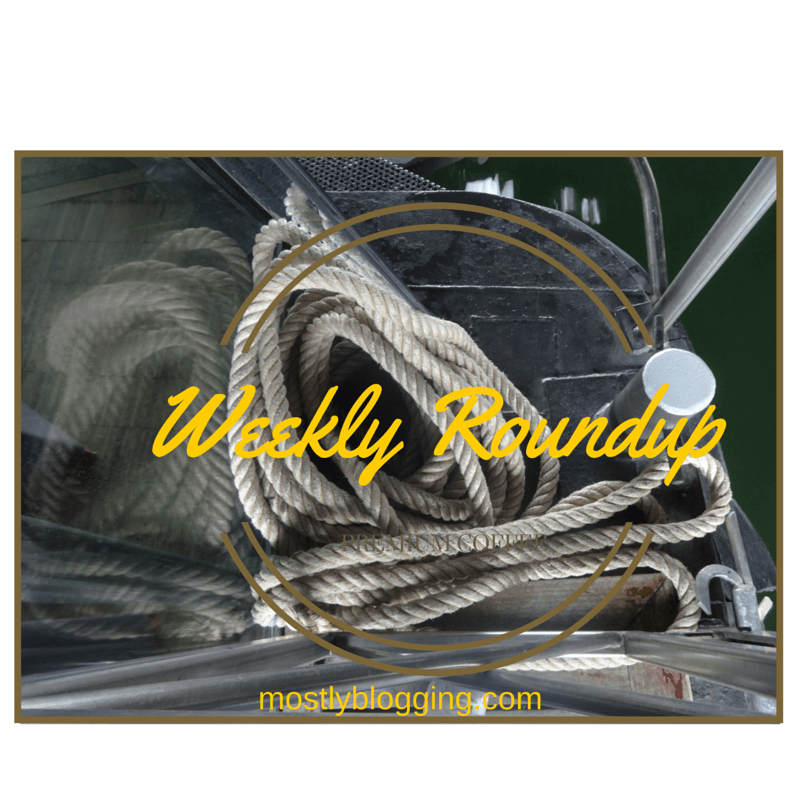 The Best Links of the Week
1. Merri Dennis is a woman of many talents. She is as knowledgeable about technology as she is about blogging.  Based on her experience and wisdom, she describes with easy-to-understand explanations why you should self-host using WordPress.org.
If you don't want to check out her blogging advice, perhaps check out her tech services.  Both are offered in her post 8 Proven Reasons to Choose WordPress for Your Blog.  If  you are contemplating self-hosting, her article is a must-read.
2. DebbieDeyWrites calls her post  5 Steps: Time-Management Tips for Night Owls.  At first I thought a post for night owls was unique.  It occurred to me maybe it was a post for insomniacs.  After reading her article, I realized despite her headline, and despite the associations her headline raised for me, her posts truly is for everyone.
"Lack of time" is cited all over the blogosphere as one of bloggers' main concerns.  DebbieDeyWrites offers such great productivity advice, I actually use some of them in my job as a teacher.  As I said, she can call her article what she wants, but these time-management tips are good for everyone, whether they blog or not, whether they are early birds or night owls.
3. I have two words to introduce the next blogger: Katie Paul.  Katie's Pinterest Pinterest advice is, and has always been, stellar.  For what seems like eons, I have been wishing for the very post that was written and published by her and that entered my Email inbox yesterday, Brand Your Blog.
Not being one with a strong eye for graphic design, I hoped to find an article with flattering font combinations.  The list was in the post.
I wondered if shapes would enhance or hinder my Pinterest pins.  The answer was in the post.
I wondered if I should use the "transparency" function when designing my graphics.  The answer was in the post.
Note regarding Pinterest:  If you are following Mostly Blogging and would like to pin to our group Pinterest board, send me the Email Pinterest has on file for you to janicegreenfield123@gmail.com.  Your Email will remain private.
I hope you enjoyed this week's selections. Did you notice they were all women?
Men, I would love to give your posts exposure and promote them as well.  Please submit your links related to blogging, writing, productivity, technology, or social media in the comments section below.
Readers, please share this Weekly Link Roundup, so others have a chance to read these tips about self-hosting, productivity, and Pinterest.