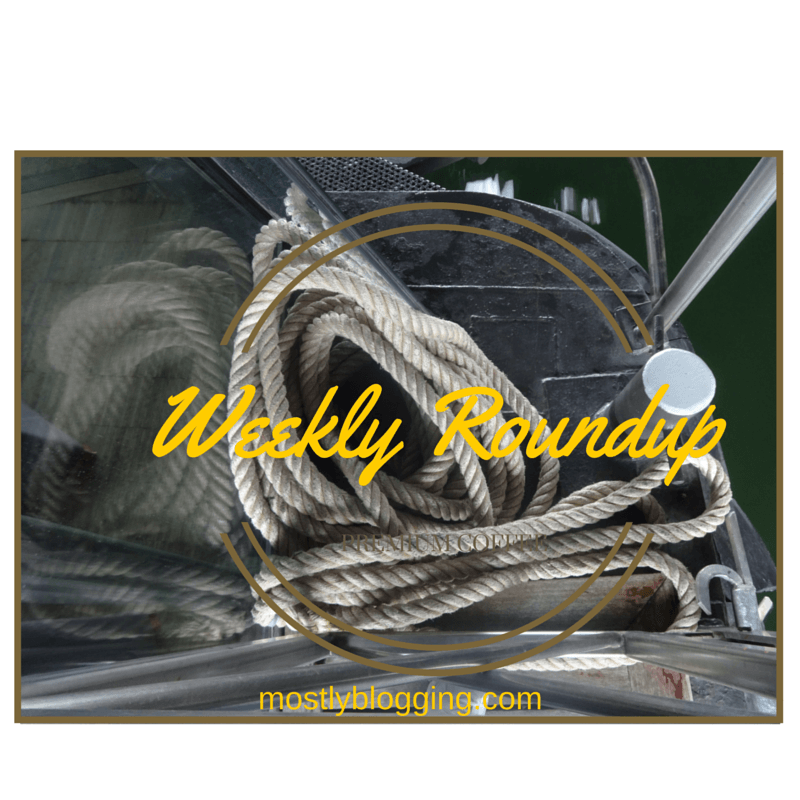 The Best Links of the Week
The Thursday Weekly Roundup is being held on Wednesday this week due to site maintenance that will be done on Mostly Blogging later in the week.
According to Small Business Trends, "Ninety percent of the information that comes into the brain is visual."  Terri Webster Schrandt from Perspectives On… discusses in her post  How To Get 500+ Followers: 3 Reasons to Use Images on Your Blog how to use visuals such as photos and graphics in your blog posts.  In addition, Terri offers words of caution for bloggers who may inadvertently use images inappropriately.
CalvinMossPro.com's Calvin Moss offers important advice for bloggers.  If you are interested in getting more page views for your blog, this is the post for you. In HOW TO GET MORE VIEWS ON YOUR WORDPRESS BLOG, Calvin offers five ways you can increase the number of page views you are currently getting.  He also discusses a syndication site not previously discussed on this blog, Tribe Pro.
The headline of this next article intrigued me.  Crystal, from Tidbits of Experience, called her post The Top Five Things Bloggers Need to Worry About.  Are you also intrigued?  I'm a blogger.  I wondered what five things I needed to worry about.  If you want to know what they are, click her link.
I hope you enjoyed this week's choices.  I found the contrast between Crystal's post and Calvin's post interesting.  Crystal offered tips for focusing on the important factors of blogging. Calvin offered tips for increasing page views, yet they only overlap in one area.  Of Crystal's five factors, they only agree on one.
Readers, I am still looking for blogging-related link submissions.  Please put them in the comments section.  You are welcome to submit links other than your own.
Please share this post, so others can meet these bloggers and know about this opportunity to get exposure as well. Every week I see the featured bloggers getting traffic on my stats page.  Submit your links, so you can get traffic too!
Readers, Crystal called her article The Top Five Things Bloggers Need to Worry About.  That means there are more than five things, those are just the top five. What do you think bloggers should focus on?  Do you agree with Terri that graphics are important? Or, do you agree with Calvin's list?  I look forward to your views.