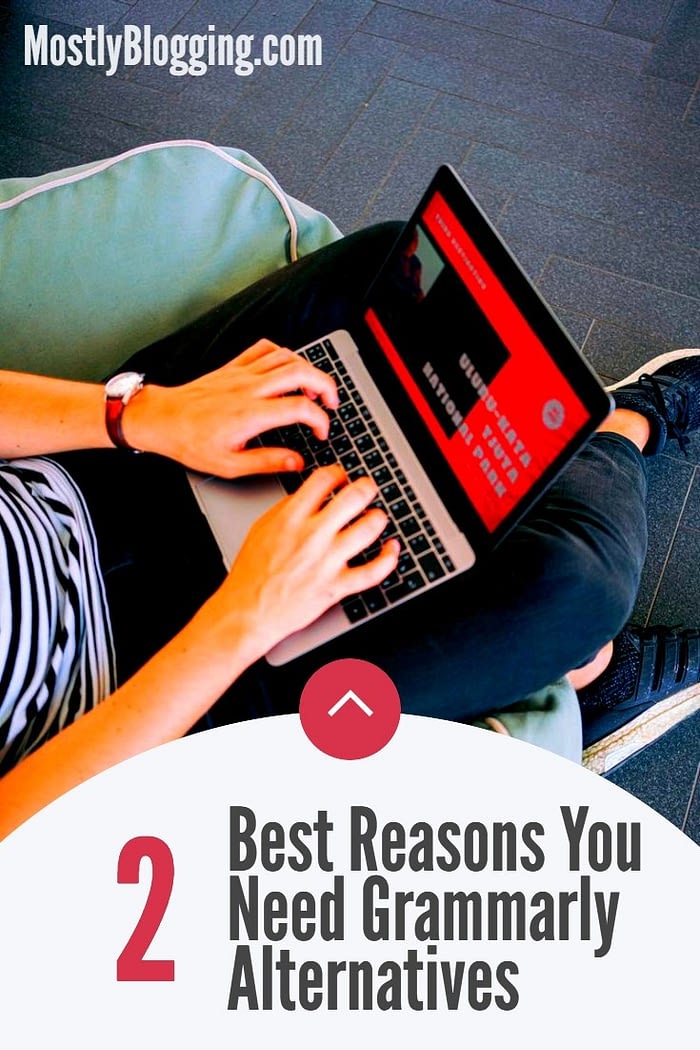 Are you looking for websites like Grammarly?
Do you want error-free writing?
Then, you need sites like Grammarly.
Grammarly is a free grammar checking tool.
However, Grammarly has drawbacks such as not detecting the spelling of words in context (which vs witch for example).
You need websites like Grammarly as alternatives.
This post will discuss one of the websites like Grammarly: the PrePostSEO Grammar Checker.
By the time you're done reading this post, you'll know one of the free websites like Grammarly.
Why can't you just use Grammarly? The price is right, after all. It's free.
In addition to not catching spelling errors in context, Grammarly is a Google Chrome extension. Not all writers use Google Chrome.
Let's get started discovering websites like Grammarly.
How to Use a Grammar Checking Tool for Eliminating Mistakes in Content
Do you know that content with grammatical errors has zero value?
A lot of writers do not accept this fact and produce written material without end to end proofreading.
Why is content produced without proper checking?
The biggest reason in this case is time.
Why Bloggers Need Websites Like Grammarly
Most submissions including articles, corporate reports, and blogs have strict timelines. In these cases, writers have to search for information, rephrase, and proofread. Usually, it is not possible to do so.
A grammar checking tool is the best alternative if you want to detect and rectify errors in quick time.
Perform convenient steps and check grammar
Here is what you need to do for grammar checking using an online application:
Step 1: Upload the content file
The source file of the content has to be uploaded to start the grammar checking process. Most online tools support PDF, TXT and DOC formats. If you have a format that is not supported, simply copy the content in the form of text and paste it in the given text box.
Step 2: Initiate grammar checking
The uploading process does not consume a long time slot whether you are browsing for the file or pasting the text. Once the content is scanned, all grammar errors made would be shown on the screen. The writer only has to click each error and select the suggestion being given.
Why Freelancers and Students Need Websites Like Grammarly
A huge plus point for freelance writers and university students

It is not an easy task to work as a freelance writer as your reputation has to be maintained at all times.
There are many factors that can tarnish the credibility of a writer.
One of them is producing content with grammatical errors.
These writers have to work on several tough submissions including urgent blog deadlines, web content, and academic papers. Deadlines are hard to meet and the finest content needs to be delivered.
A grammar checking tool plays a key role in this case.
To start with, writers do not have to worry about the time spent on checking. A good tool would read through several thousand words in absolutely no time.
There is no need to read each line and check punctuation mistakes or rectify incorrect tenses.
A good grammar checking tool would do that in a shorter duration. This would permit the writer to concentrate fully on selecting the best content sources and collecting relevant material.
Apart from freelance writers, university students can also use grammar checkers for various purposes. They have to work on course reports from time to time, Usually, a report is submitted for each course studied during the semester.
Advisors and teachers have very strict levels of grammatical checking. Academic institutions have access to the best proofreading tools through which the submitted content is checked. Hence, students should make sure that they use a good tool themselves. Note: my friend Nikola Roza is a Grammarly affiliate. If you're a student, check out his Grammarly student discount page to get Grammarly Premium cheaper.
4 Types of Errors Websites Like Grammarly Would Detect
There are several types of grammatical mistakes when a student works on an assignment.
Even experienced writers who have been working for several years can commit these mistakes as they work under a lot of pressure. If a writer is using a top-quality grammar checking tool, he does not have to think about any errors being skipped.
The four errors explained below are committed by most writing personnel:
Mistake 1: Not ending a sentence with a period.
One paragraph consists of multiple sentences. Every sentence needs to end with a period but in a lot of cases, writers skip the periods. In this way, two individual sentences are viewed in a combined form.
Apparently, this does not make any sense to the reader when he goes through the content. There is every possibility that writers will fail to detect each skipped period when they proofread the content manually. Using a good online tool is a much better strategy as no errors are ignored unintentionally.
Mistake 2: Sentences not constructed properly
While elaborating on their content and explaining points, writers make errors related to sentence formatting.
Before submission, if they do not have enough time to go through the content, these mistakes go undetected.
With the use of a good grammar checking tool, all such errors are detected in due course of time. These tools detect each sentence with formation problems.
Writers only have to rectify the highlighted mistakes. Another plus point of these tools is the suggestions that they provide.
At times, a writer knows that there is something wrong with the sentence written. However, he does not know about the appropriate correction.
A grammar checking tool does not have such restrictions like humans do. When you click each highlighted mistake, the correction suggestion will be shown.
Mistake 3: Spelling mistakes should not be ignored
Using the wrong spelling simply gives the impression that a writer does not have sound linguistics knowledge.
If you are a student, spelling mistakes would bring your grades down. Scoring low on an assignment would obviously have a negative impact on your final scores.
Using a reliable tool simply means that you do not need to know your spelling inside and out.
Even if you make an error, the tool would detect it. Similarly, if you have used the wrong spelling and do not detect it even after reading the content several times, the tool would provide an identification. In a nutshell, a credible online checking tool helps in eliminating spelling errors.
Mistake 4: Incorrect use of the uppercase alphabet
A good writer should be fully aware of where he has to use uppercase text. For instance, the name of a city or country would be written in uppercase.
The following sentence shows how writers make these errors:

This is good as He will be able to reach on time.

In the above sentence, "He," will not be written in uppercase as it is not beginning a sentence. Websites like Grammarly would detect this error as soon as the content is scanned. On the other hand, it can easily be ignored if automated checking is not done. The corrected version of this sentence will be as follows:
This is good as he will be able to reach on time.
Wrapping Up: Websites Like Grammarly
Takeaways:
Grammarly has limitations.
First, the tool doesn't catch all the errors unless you pay for Grammarly.
Next, not everyone uses Google Chrome. There are many other internet browsers.
In addition to letting you know why you need sites like Grammarly, this post exposed you to one of the websites like Grammarly, PrePostSEO.com.
Readers, please share so readers learn about websites like Grammarly like PrePostSEO.
I look forward to your views in the comments section. Do you use Grammarly? What do you think of it? On the other hand, do you use one of the websites like Grammarly? Which one?
Magie Markel writes SEO articles and his articles have appeared in a number of sites, including EzineArticles.com, ArticlesBase.com, HubPages.com, and TRCB.com. His articles focus on balancing information with SEO needs–but never at the expense of providing an entertaining read.
This post was made contributed and made possible by the support of our readers.