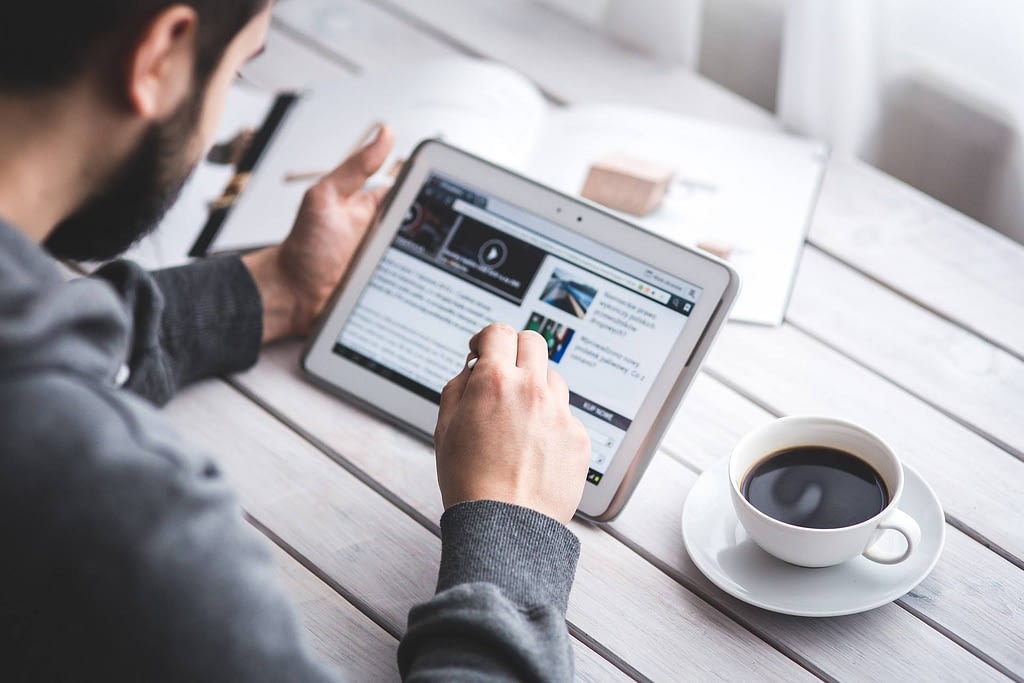 by Vinil Ramdev
Being unnoticed is the biggest fear for any blogger, writer, or author. It is frustrating to spend days and nights researching a topic, choosing wonderful words, writing up a beautiful piece, and then no one reads the article.
History has shown that great literature too can go into oblivion.
The success of a writer depends on his loyal readers and followers. There's a lot more to a good article than just readability and good grammar.
Here are some simple ways to get more people to read your article.
5 Simple Ways to Boost Your Website Traffic
#1 Identify your ideal audience
If you are writing for anybody and everybody, then it's highly unlikely that your articles will stick. As they say in branding, if your target market is everybody, then it is nobody.
Blogging is not just about choosing a topic or a niche; it's about choosing an audience and writing for them.
Make a list of all the qualities of your ideal audience. It could include age, gender, profession, or geographic region. The easiest way to choose an audience is to target people just like you. If you are a single mom, your target audience could be single moms. If you are a small business owner, you could write articles for other business owners.
When you choose an audience just like you, the biggest advantage is that they are most likely going to be facing similar problems and challenges as you. In other words, you may be writing for yourself but whatever you write has a high probability of resonating with your audience because they could be facing similar challenges.
Article topics could include "I faced this <problem> and how I solved it." Getting article ideas for an audience similar to you is easy because all you need to do is write about your problems and challenges, and how you solved them. When I write about blogging, I am writing for an audience who want to make money from their blogs. I write about all the challenges I faced and how I solved them.
Choosing an audience just like you is sometimes the easiest audience to target. But remember, this may not always be the right move. It depends on your objective for blogging. If you are looking to earn money from blogging, you also want to make sure that you are in a niche that is highly profitable.
#2 Keywords and SEO
SEO is big in the blogging world, especially for independent bloggers who do not have much of an advertising budget. SEO is one of the key factors that ensure more visibility for your articles. Successful bloggers get a majority of their website traffic from search engines. If you have no clue about SEO, it might be prudent to read this article about SEO.
Invest time in learning about SEO because it is an important factor in determining whether your blog post gets read or not. If you do not want to do it yourself, you can always hire a quality SEO professional who not only helps you rank high but also educates you about online marketing and increasing website traffic.
#3 Network with other bloggers
Blogging is not just about writing articles and hoping someone reads them. It's about building a community, networking with like-minded people, and supporting one another. Read, share, and comment on other people's articles. Guest post on a fellow blogger's blog. Become a valuable resource and the go-to person in your online community.
#4 Articles that solve problems
One of the most common questions people ask me is "What should I write about?" The answer is simple.
I rarely run out of ideas for a blog post. Why? Am I creative? No, I am always on the lookout for questions.
I surf through websites like Quora, and I look through all the questions people are asking. I then answer that question in a long article. There are questions on Quora that can be answered in the form of an article.
#5 Write an enticing headline
The headline is the most important part of an article. Use headlines that will compel your readers to read your article.
Successful writers spend more time on their headlines than on the body of the article. If your headline is bad, readers won't even read the rest of your article.
The purpose of the headline is to entice the reader to read the first sentence of your article, the job of your first sentence is to entice the reader to read the second, and so on.
A good headline is not something that is necessarily creative; it needs to be something more than that. My favorite headline is something that solves a problem. One of my best article headlines was "How I got 3413 page views in my first month of blogging?"
So, you see there is a template you can use for all your articles.
It's nice to analyze articles that have a large readership and figure out a template that you can use for your articles.
[Read: How To Write Headlines Guaranteed to Bring a Wealth of Traffic]
#6 Quality vs. Quantity
Many of us might think the quality is the obvious answer. But in the online world, quantity does matter. If you are doing just one guest post a year and posting just one article on your blog, it's unlikely that you are going to become an internet sensation very soon.
If you observe some of the top influencers, they are posting all the time. They are feeding their audience with value in the form of entertainment, knowledge, and information.
Successful bloggers seem to be everywhere. They have articles not just on their blogs but also on other people's blogs.
It's important to write good quality articles but don't forget quantity and consistency.
#7 Choose the right place to publish
The publication or blog where you publish your article might be as important as the content of the article. I've published over 50 articles on entrepreneur.com. Why? Because its website traffic is over 6 million page views a month.
It makes more sense to publish your article on sites that already have huge traffic. Some of their website traffic might spill over to your personal blog, but even if it doesn't, at least you are getting your name out there and getting people to read your articles.
Conclusion
Getting people to read your article is not just about great grammar and language, it's also about building an audience, connecting with them, solving their problems, and fulfilling their needs. Great writers understand that more than the average ones.
What are your thoughts on this article? Do you have any additional suggestions for boosting website traffic? Let us know in the comments below. 
Note: Janice Wald may be unable to respond to comments in a timely manner due to her vacation schedule.
About the Author
Vinil Ramdev considers himself a connector, and a marketer. When not blogging, he likes to play sports and enjoy the beaches. He has self-published several books on Amazon.  
This post was made possible by the support of our readers.