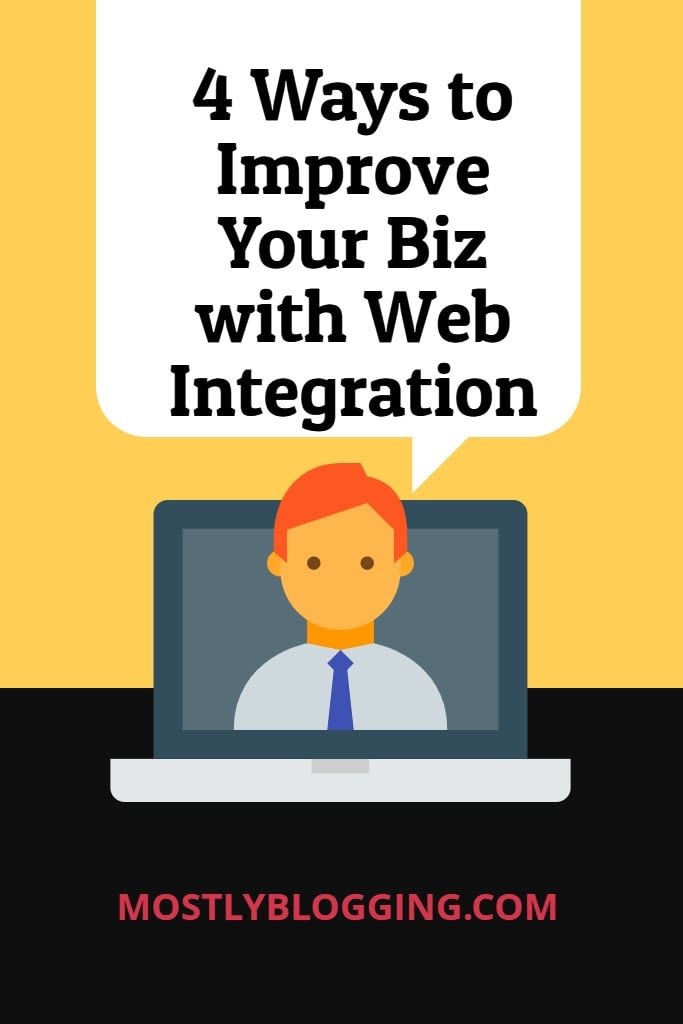 Do you know why ecommerce platforms would consider web integration?
After all, aren't these websites competitors?
Shopping online has become even a bigger phenomenon over the last year.
More brick and mortar stores are closing as more shoppers move online.
Here are some staggering statistics: There are 3.5 daily social media users. 54% of them admitted to using social media to research a product for possible purchase online (Source).
By combining their websites, the resulting web integration makes online shopping more seamless for the consumer.
Let's dive in and learn about ecommerce platforms' web integration with the Square platform.
Web Integration with Square
Integration of POS (Point of Sale) systems with websites was not something that was reckoned with some years back.
Still, today, if you want rapid business growth and to be at the competitive edge, it is important that you consider this.
What is web integration?
Web integration is used to describe how two companies of different sources get to combine their different technologies through a shared communication path to create a more comprehensive solution.
Here, we discuss POS systems' collaboration with website platforms to produce a more effective business ecosystem of solutions for entrepreneurs.
Is Web Integration with Square POS Possible?
Square, a POS system and credit card payment processor, which is easy to use and set up, has built an entire brand to make the processing of credit card payments accessible to anyone.
The brand has partnered with popular e-commerce platforms for easy access to selling online using Square for payments.
Therefore, this article discusses a few of the various e-commerce platform partners and integrating Square into your website.
Weebly
Weebly is a website building tool with a versatile and easy-to-use interface.
It was acquired by Square in 2018 and has made adjustments to its features to suit better online stores' requirements that now have the opportunity to host an online store on the Weebly website.
With the square integration into Weebly, in-person payments and online payments are now accepted, in addition to accepting the Square gift cards.
How to Integrate Square into a Weebly Website
With your Web store on Weebly, Log in to your dashboard
Tap on the Store tab at the top of your screen
On the left view of the page, you will see a menu. Click Setup (at the end of the list) > Checkout.
Locate Square and click Connect.
Sign up with your Square username and password.
Then, select Allow on the permissions page to allow Square and Weebly to connect.
BigCommerce
This website is an e-commerce solution suitable for sellers who desire to build a site from the ground up and need a scalable solution.
The site possesses a well-organized dashboard, making it easy to locate and use its various features. BigCommerce integrates with many third-party apps – both free and on the purchase, including software solutions for analytics, marketing, accounting, shipping, CRM, etc.
BigCommerce seamlessly integrates with Square. Square can be used to process your online payments, and with the option to utilize the free Square Register POS app to sell in person. There will be synchronization of your inventory between BigCommerce and Square POS.
How to Integrate Square into a BigCommerce Website (BigCommerce Support Site)
Sign up for your BigCommerce dashboard (www.bigcommerce.com).
On the left view of your page, you will see a menu. Select Store Setup > Payments.
Square should be seen as a recommended option at the top of the page. Tap Get Started and skip the next three steps.
However, if not, search for Other Online Payments on the main screen, click the button.
On the drop-down menu, scroll down till you locate Square. Select Set Up.
Then, tap Connect Square Account on the next page.
Sign up with your Square username and password, and tap Allow on the permissions page.
You're good to go! There may also be a prompt from BigCommerce to import or sync your Square items and inventory.
Ecwid
Ecwid is suitable for small online stores that desire to sell primarily online. Originally, this e-commerce software platform did not include website building software. Rather, it was designed to be an extension that includes a shopping cart to a website that has been already built.
However, it has expanded its features to offer a site hosting and website building tool. However, you may find that Ecwid fits your requirements best as a shopping cart widget for your website that has already been built. It also integrates with various third-party tools, including apps for shipping, marketing, analytics, accounting, etc.
However, its integration with Square is easily done. It can be connected from your Ecwid account or the Square dashboard. With this integration, you can process online payments and utilize Square Register to make in-person sales. Automatically, you will get inventory syncing between the two software.
How to Integrate Square into an Ecwid Website
Sign in to your Ecwid dashboard (www.ecwid.com).
On the left part of your page, you will see a menu. Select Settings > Payment.
Locate Square, and select Set Up Square.
Sign in with your Square username and password, and select Allow on the permissions page.
OR Integration from Square Dashboard:
Sign in to your dashboard (on www.square.com).
On the left view of your page, you will see a menu. Select Apps
At the e-commerce section, scroll down and locate Ecwid. Click Get Started.
Select Allow on the permissions page.
Select I already have an Ecwid store on the next page, and sign in with your Ecwid username and password.
Then Click Accept on the authorization page.
WooCommerce
If you desire a free, open-source solution and do not mind technical challenge intimidation for your business, this is a suitable e-commerce solution.
It works as a WordPress plugin with the ability to add a shopping cart to any WordPress.org site.
Like some other e-commerce solution platforms mentioned, it has integrations with various their-party apps.
Also, with the REST API of WooCommerce, you can customize building your connections. The integration for Square of WooCommerce is an extension for Square is available for free, and it allows you to accept online payments and in-person payments.
Synchronization of the inventory between the two platforms makes sure that whenever you add new products to the WooCommerce website, they are also updated in Square.
How to Integrate Square into a WooCommerce Website (Woocommerce Square)
Log in to your dashboard on the WooCommerce website (https://woocommerce.com/).
Go to the Extensions page, and look for Square in the search bar.
Make a download of the file for the free Square extension.
After download, go to WordPress Admin > Plugins > Add New. Click Choose File and upload the square extension zip file you just downloaded.
Then, go to WooCommerce > Extensions > Settings > Integration > Square.
Click Connect with Square, sign in with your Square username and password, and click Allow on the permissions page.
When prompted by the authentication screen, select That's my site – redirect me.
After your account authentication, fill out the remainder of the Authentication tab fields (like the business location and email notification).
Then, enable Square as your payment option by going to the Checkout tab and click Enable.
Square Online Payment APIs
This option is suitable for developers who want to connect an external e-commerce platform with Square. According to Square, the Square Online Payment APIs (Application Programming Interface) enable building a custom connection between Square and any e-commerce platform you may choose to utilize.
By integrating your e-commerce platform and Square, you can use Square to serve as your payments processor and gateway. However, this requires the use of programming and coding skills to make this integration work for you. Or, better still, you will have to find a developer to do the work for you.
How Do the Square Online Payment APIs Work?
This option is a payment solution that allows you to accept credit and debit card payments from your website.
On the Square developers dashboard, you can build commerce solutions for your website by connecting your website to Square with an e-commerce API (Application Programming Interface) application.
Without ever having to leave your website, customers can securely make online purchases.
The processing is completed totally through Square. Therefore, you are not required to handle sensitive payment card data. You can view your sales activity on the Square dashboard, and every deposit made is sent to your linked bank account.
Conclusion: Web Integration with Square
Your business may be strictly a physical store – which technology, of course, has made it easy and affordable to have an online presence and a web store that would also help to support your actual store and promote your brand and sales on the internet – or strictly an online store.
However, if you are determined to take it to the next level and be successful at what you do, integration with a POS system is a great addition.
Readers, please share so entrepreneurs discover the benefits of web integration.
This post was contributed and made possible by the support of our readers.