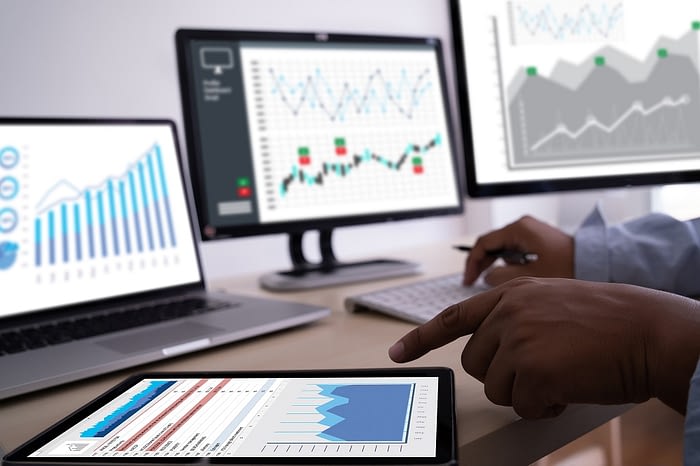 Do you need a web analyzer?
Struggling to boost organic traffic is frustrating.
This guide shares key performance indicators (KPIs) you can improve in order to boost website success.
Although the author shares tips for someone in an SEO agency to help their client improve rankings, this post helps everyone with a website.
Use this web analyzer as an action plan to boost your website's performance.
By the time you're done reading this post, you'll have an action plan, a web analyzer you can use as a checklist to boost your traffic.
How to Create an SEO Report
An SEO report provides an overview of the performance of a website in search engine result pages (SERPs).
This report focuses on domain metrics, rankings, and organic traffic a website earns. Working with SEO strategies involves planning and executing these plans day in and out. An SEO report will evaluate if these strategies are working or not.
An effective SEO report provides three things:
Development – giving the client how much they have grown over some time or since the last submission of the report
Insights – this is where you highlight issues and areas for improvement
Recommendations – action plans regarding the insights and to further reach the client's goals.
The goal of creating an SEO report is to help your client make sense of all the data you've gathered regarding their website's performance.
Clients can feel overwhelmed by the graphs and numbers. If you find your clients disregarding your submissions, this may be the problem. A good SEO report must provide the necessary information that the client understands easily.
Here are the essential steps you should take to create an effective SEO report:
Define Your Objectives
You should consult your client regarding their objectives and discuss what they are looking for to execute their strategies and SEO campaigns. It's also best to conduct an SEO audit first to check how their goals align with their business goals.
Your client might have too many goals, like increasing traffic on their website and increase engagement while improving their sales. Data regarding these goals may be overwhelming, so it's better to focus on a few goals at a time.
Most of the time, goals are interconnected, and improving one goal affects another. For example, increasing traffic doesn't necessarily mean improved sales. This is why you should take time to discuss different SEO strategies with your client and its impact on their overall business.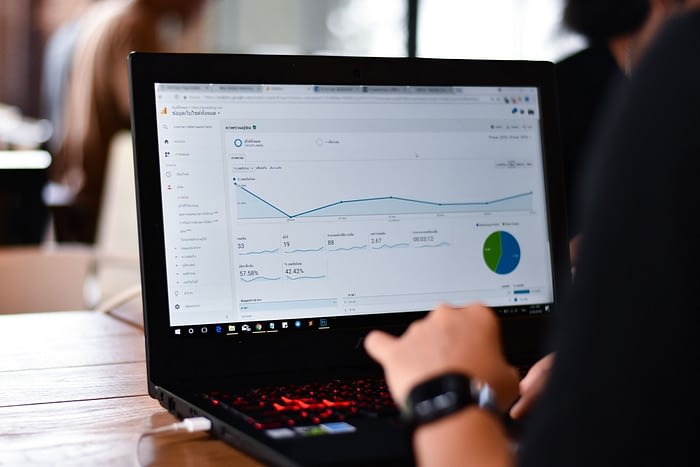 Gather Relevant Data and Provide Insights Regarding the Results
The next important step in creating an SEO report is to gather all relevant data. The data should show whether the SEO strategy is successful or not. When gathering data, you should keep in mind your established KPIs, or key performance indicators. These KPIs are all based on the objectives and goals you've previously discussed with your client.
All KPIs should be measurable and constantly monitored so you can generate your SEO report.
Here are some relevant KPIs you should include in your report:
One of the most common goals in SEO is to increase organic traffic. There is traffic generated by ads, and there's also traffic generated by organic search.
You should indicate how much traffic was generated from people clicking their link in search engines and traffic generated from people clicking paid ads in your report.
Providing your client with these numbers is critical to check what's bringing the most traffic to the site and where they can improve in terms of organic traffic.
After emphasizing where the traffic is coming from, show the client where they're going.
The bounce rate is an important metric in an SEO report. Bounce rates indicate whether the site meets its audience's expectations or not. Higher bounce rates mean that visitors are not pleased with what they see on the client's website. Some causes of high bounce rates include site speed, content quality, or overall user experience.
SEO engagement measures how long visitors stay on the site and the average session duration per page. Your SEO report should display top-performing pages or blog posts to see which page or content increases engagement.
Conversion data is another essential KPI that should be included in the report. When there is a high conversion rate, it means that the SEO strategies and plans are working. Conversion rates are shown through the number of leads created due to an optimized site.
Links are critical KPIs when it comes to SEO and online marketing. Links are used to achieving your client's goals, like increasing traffic and improving engagement. In your SEO report, you should show the results of the evaluation of the links on their site.
Unproductive and spam links are easy to identify. If the linking site is not related to the client site or lacks the audience, it's considered a toxic link. It would help if you showed how many quality links are on your client's website and any toxic links that can affect their site performance.
With each KPI, you need to discuss how they are linked to your client's objectives and goals. Provide them with insights in terms of what SEO strategy worked and what needs to be improved.
If this isn't your first time creating an SEO report for your client, you should highlight achievements since the last submission. If there are a notable increase in traffic or sales, you should also include them in your data and charts.
Create an Appealing Layout
With the amount of data, trends, and numbers you gathered, it may be tempting to dump everything in the report. The key to making your client understand your report better is to focus on the report's layout.
Effective reports are easy to read. Organize the data you've gathered logically and don't put data randomly in the report.
Arrange each KPI in the report based on its overall strategy or based on your client's priority. Lastly, make it look professional by adding headers and clear sections.
Create a Report Summary
After generating the content of the SEO report, create a report summary. Diving straight away into the full report can overwhelm the client with charts, numbers, and technical terms. Your report summary should provide your client with a simple explanation of the content of your report.
Your report summary must include:
Goals
KPIs
Tasks Completed
Results
The last part of your SEO report should outline what the next steps in achieving the objectives are. You should include the next course of action and what should be the expected results.
Recommendations can include the removal of toxic links, creating quality content, or improving landing pages. These actions should be highlighted so you can get back to it and its results as a basis for your next SEO report.
Summary: Web Analyzer
An SEO report is a critical tool to tell clients if their SEO strategy works or not.
When crafting a report for the clients, always consider the KPIs relevant to their goals and objectives. Besides that, make sure that your charts, numbers, and data are arranged in an organized layout so that you don't overwhelm your client with information.
Lastly, don't forget to give your insights and highlight your recommendations to improve your client's SEO performance. An SEO report is an essential tool to help your clients work on their strategies and reach their goals.


Author: Gigi Hicks

Gigi Hicks is a full-time blogger who writes topics on Search Engine Optimization or SEO in various online platforms. Aside from maintaining her own blog, Gigi also contributes articles to several other websites.
Takeaways:
Many factors are involved in determining a website's success. This post gave you actionable strategies you can use in improving your website's performance in search engines.
This post was made possible by the support of our readers.
Readers, please share so search engine marketers learn how to boost their website's success with this web analyzer.