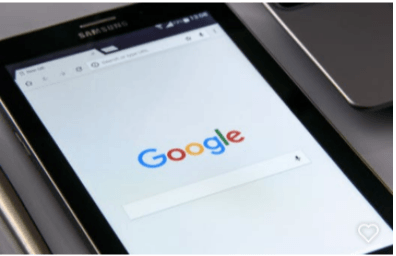 Are you familiar with voice search technology?
People don't find your content the same way anymore.
Today, voice search is all the rage.
Why type when you can speak? It's certainly quicker for the search engine user.
This post will explain 7 ways you can take advantage of this technology.
After reading this post, you will be able to optimize your blog posts for search engines and use voice search to be found on the internet and increase your search traffic.
Despite the new name, voice search is actually not new technology.
People needing information speak to Apple's Siri and Amazon's Alexa.
Speaking to Google's Google Now is furthering the trend, not inventing a new one.
What is Voice Search?
Voice Search allows search engine users to find you in search engines by using their voice. This is a change from the past when users typed in their search words.
For example, on your mobile device, go to your Google app. Say, "OK Google," and Google Now will activate. You will be able to speak your question (instead of typing). This works for both iOS and Android users.
History of SEO
Years ago, bloggers and marketers gave their post a focus keyword and then "stuffed" their post with that keyword in order to be found on the internet.
Then, Google got wise and keyword phrases came into being. Long-tail keywords, or keyword phrases 3 or more words long, became the focus of every blogger and marketer as they produced their content.
Now, voice search is here.
How does voice search affect your ability to be found on search engines?
Today's guest author Moss Clement is here to explain how we can take advantage of this trend to still be found in search engines and increase our organic traffic.
7 Amazing Ways To Optimize for SEO and Be Found by Voice Search
by Moss Clement
How to Optimize for SEO and Voice Search
Over the years, the rise of artificial intelligence and virtual assistants have created a huge impact on the way we conduct searches in recent years.
The impact of voice search on search engine optimization (SEO), is so significant that many marketers are looking for various ways to adapt to this latest search trend.
These voice assistant tools, such as Siri, Google Now, Cortana, Alexa, and Google Home are so powerful that they have completely changed the way users perform search queries.
This trend –  according to stats is not slowing down.
A study that was commissioned by Google found that by late 2014, 55% of teenagers and 41% of adults the United States were already using voice searches many times each day.
When Google CEO – Sundar Pichai spoke at the introduction of Google home, he made clear that voice search is growing faster than text search – pointing out that 20℅ of search queries are performed through voice searches.
These numbers are huge compared to when Virtual Assistance and Artificial Intelligence were first introduced to the market.
What does the rise of voice search mean for SEO?
It simply means that SEO is no longer the stuffing of keywords, but adapting to voice search trends. In other words, SEO has become more engaging and fascinating.
Thus, how can you Optimize for both SEO and Voice Search?
Here are some compelling ways to optimize for SEO and Voice Search
1• Are You Using Question Phrases?
Why do question phrases matter in your marketing campaign?
The use of question phrases is essential to your content marketing campaigns because it increases your chances to appear in voice search commands and be found by SEO.
A study by Search Engine Watch revealed increased growth of up to 61℅ year-over-year in the use of question phrases.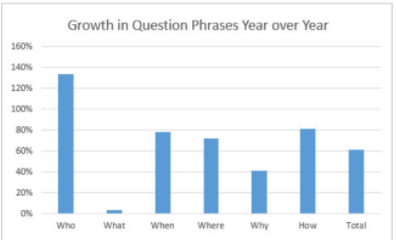 Image source: Search Engine Watch
Among the many question phrases that were analyzed, the "Who" question phrases performed the highest at 134 percent. The "How" phrases came second at 81 percent, and the "When" question phrases was 3rd at 79 percent.
Consequently, endeavor to create content with your target audience in mind. Ensure to pinpoint the types of question phrases they're using and use them in your content.
This will increase your odds of being found by voice search and SEO.
2• Upgrade Your Website Speed
Users or visitors to your site will hate to click and wait while your site takes time to load, they want immediate answers and solutions to their problems.
If your site doesn't load faster, they're sure to move on to another site, causing you to lose your audience and potential clients.
Thus, make sure that your site's speed is at its best. You can use Google PageSpeed insight to test your site's speed to figure out how fast it is.
This tool will help you evaluate your site's page behavior in terms of speed and common performance best practices and present you with a score of from 0 ~ 100 points.
The score has three categories. These are:
Good: When your score falls under Good, it means that your web page has applied the common performance best practices. The speed is ok and will offer best user experience (UX).
Needs work: This category means that your web page needs some work to be done – common performance optimization is missing. Because some common optimizations are missing, your page runs slow, which is not good for users of your site.
Poor: At this stage, it means that your site's page has not been optimized and therefore runs very slow.
If your site is optimized for speed, your audience and clientele will be more likely to engage with, and share your content, or advertise your products and services with their friends.
3• Optimize a Mobile-Friendly Website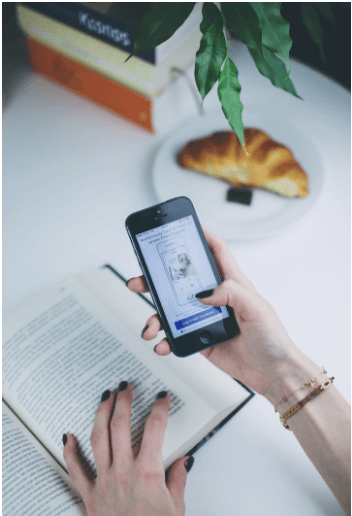 In marketing, consumers who often engage with your products and services are the ones who're more likely to buy from you.
Mobile devices offer a great way for prospective customers to engage with your business.
However, as mentioned earlier, if your site doesn't load fast, your audience and customers will find another site that loads fast enough because they want information on the go – fast and immediate.
Hence, this calls for you to adapt to a mobile-friendly website. A mobile friendly website loads faster than a non-mobile friendly site, which creates a remarkable user experience.
Moreover, Google recently implemented an algorithm update that favors mobile-friendly sites.
Further, a research by StatCounter Global Stats found that mobile internet users surpassed desktop users for the first time – with mobile accounting for 51.3% of internet usage worldwide compared to 48.7% by desktop.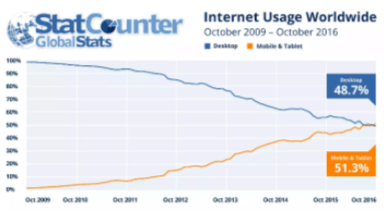 Image source: StatCounter
Thus, as Aodhan Cullen, CEO, StatCounter puts it, "This should be a wake-up call especially for small businesses, sole traders, and professionals to make sure that their websites are mobile friendly. Many older websites are not."
[Read: How to Set Up Accelerated Mobile Pages for WordPress] 
What Does This Mean for Marketers?
These huge numbers show that more people are now using mobile devices than desktop in both searches and other Internet activities.
Therefore, guarantee that your website is optimized for mobile. Use Google's mobile friendly test tool to ensure that you have a mobile-friendly site.
4• Does Your Web Pages Use Microdata?
Why is Microdata Important to Your Content Marketing Campaign?
The use of microdata is essential because it helps web crawlers and search engines to understand the contents of your web pages'.
These machines are designed to gather and process microdata from your web page and use the information to provide users with a better browsing experience, and more suitable results.
So, guarantee that you create a more comprehensive website sitemap. Add the location of your business and any other relevant contact information, including directions.
Ensure that this information is readable by browsers, search engine, and web crawlers.
Here's how to generate Microdata within your WordPress post.
5• Get Your Free Google My Business Listing or Bing Places for Business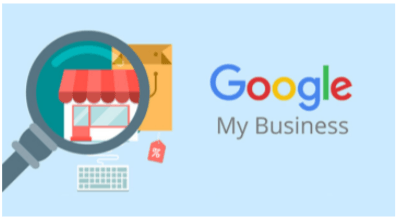 Image credit: Google
When you place a search command, either by text or voice searches, search engines will always turn to Google My Business listing or Bing Places for Business for information about your search query for relevant information.
This gives you a reason to setup your free Google My Business listing and, or Bing Places for Business and optimize them accordingly.
As a result, when setting up Google My Business Listing or Bing Places for Business, be sure to add your business name – whether it's a physical, local business or online business.
Choose the appropriate categories and fill in the required information correctly. These include:
Time of business activities
And all relevant information
This will increase your chances of showing up on local SEO, as well as appear on voice searches because machines will easily identify your business and location.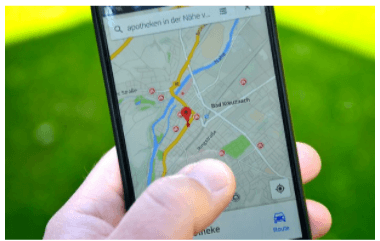 You need to know that location is credited with 80℅ of all searches, both text and voice searches.
So, please, guarantee that the information you provide is up-to-date and accurate. If you provide a mixed data, such as old address and a new address, you might not appear in search results.
6• Does Your Site Have a Frequently Asked Questions (FAQ) Page?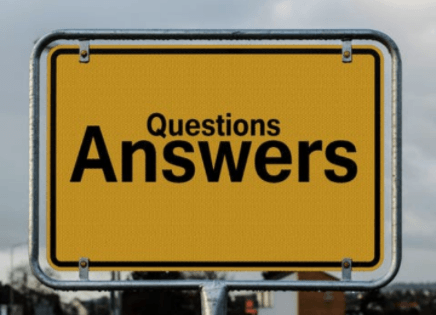 A FAQ page of a section of your website or blog where you host all the questions from readers of your blog and clientele.
These could be questions, objections, their concerns about your product or services, etc, all put together in one place – FAQ page.
These data are specific concerns and issues that your target audience are struggling with.
Hence, your FAQ page becomes a house or destination that provides answers to questions about your services, as well as customers concerns.
Consequently, you can make this page to focus on conversational keyword phrases that your readers are constantly asking.
Put them into groups or categories as need may be for easy processing.
Leverage the information you collected to create contents that address those questions.
This strategy will definitely help your site and content to appear in voice searches, be found by SEO, and rank high on SERP [Search Engine Results Page].
7• Are You Using Long-tail Keywords?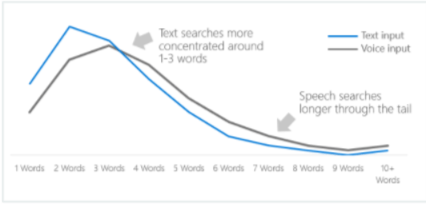 Image credit: HitTail
HitTail points out that long-tail keywords make up for over 70% of all search queries, indicating that long-tail keywords are less competitive – but very powerful.
You must understand that there are keyword variations in the way text searches are performed and the way voice searches are executed.
For instance, when conducting a text search, users are likely to type or use short-form keywords such as "best restaurant."
But a user who's sending a voice search command is likely to use a long-form keyword, such as "where can I find the best restaurant."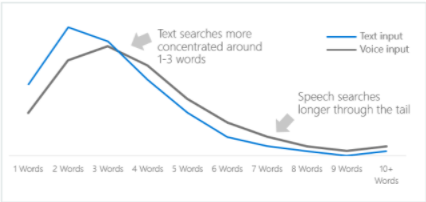 Image source: Purna Virji, citing Bing data
As you can see, the voice search query above is more humanized. It appears more like the way we have our day to day conversations.
Therefore, figure out the types of long-tail keywords people are constantly using in their search queries and include them in your content.
The idea is for you to consistently create high-quality contents that are conversational in tone or language.
In Conclusion
As Artificial Intelligence (AI) and Virtual Assistance (VA) keep rising, brands and businesses, as well as content marketers, must adapt to this new search trend, and also learn new ways to keep up with voice search trends.
The strategies in this article are not all there is to SEO and voice search optimization. There are many other ways that you can optimize your website and content for SEO and be found by voice search.
However, the strategies mentioned above are sure-fire ways to help your site and content be found by SEO and voice search.
These will help you stay ahead of your competitors, improve engagement, generate leads, and maximize ROI.
Implement these strategies, and test your own strategies as well to determine what works well for you.
Author Bio:
Moss Clement is a freelance writer and blogger who is helping newbie freelance writers and bloggers improve their writing skills by offering the best writing tips and tricks. As well as helping clients and businesses generate leads, increase engagement, and grow their business by delivering consistent high-quality content through writing services such as blog post writing, article writing, ghost writing, and other writing services.
Host Blogger's Comments:
Concerns About Voice Search
What if people looking for your information speak different languages? If you go to sites like Alexa.com, you can see where in the world your visitors live. Do not be concerned about their language differences. Google Now, for example, currently understands 119 languages.
How will your website be affected by voice search? As Moss indicated in his article, since most people ask questions into voice search, you might want to tag your posts with questions if you aren't already doing so. Also, most people use long-tail keywords in their questions, so be sure to continue to use these in your post tags and focus keywords.
An important takeaway from this article: Optimizing your posts with longtail keywords is more important than ever. When people speak, they are much wordier than when they type. Therefore, voice search technology forces you to be wordier if you want users searching by voice to find you.
Can your website be found with this new technology? Seer Interactive recommends you go to Google Now on your mobile device and ask a question someone looking for the information you share would ask. See what happens. Did your website come up?
Wrapping Up
People are busier due to all the choices the internet gives them. Asking a question is quicker than typing.
According to Forbes, last year, 20% of all searches on mobile devices were made with voice search. That number has risen since and is expected to continue to continue to rise. Seer Interactive reports search engine users will use voice search 50% of the time by 2020.
Now that you've read this post, you're now ready to capitalize on voice search in order to be found in search engines.
Moss's article explained minor tweaks you can make to the practices you are already following. For example, many of you are using long-tail keywords regardless of whether search engine users find you with voice search.
Please share so other website creators know how voice search affects SEO and how to optimize their blog posts.
I look forward to your answers in the comments section: Are you already following Moss's tips for adjusting to voice search and optimizing your posts?
Source:
Photo Sources:
Photo 1: Pexels
Photo 2: Pixabay