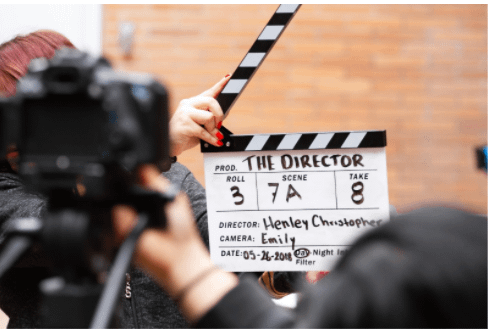 Vlogging tips for beginners often include advice such as, "Take your smartphone and go make a video."
However, vlogging tips for beginners are more involved as this guide to making the best selfie videos shows.
No vlogging tips beginners guide would be complete without a review of your options for video blogging tools.
Video blogging, also known as 'vlogging', is one of the most attention-grabbing mediums of online content creation. Compared to blogging, which revolves around text content, for the most part, video blogging brings a whole host of extra benefits.
When a person stands in front of a camera, displays positive body language, authority, and trustworthiness, the chances of successfully persuading someone are much higher.
These benefits can be leveraged by anyone who's looking to say or sell any product or service.
Video Trends
The sheer volume of video content online is growing exponentially.
Look at these stats from around the web below, and even more here.
On top of that, there is so much data that shows video content domination and how powerful it is slowly becoming:
Hopefully, this has convinced you of the importance of vlogging in order to grow your online engagement and audience. Or maybe you know that already, but are put off by the idea of creating videos. Perhaps you think it is time-consuming, complicated, and expensive.
We understand. That is why we have compiled the 10 best tools and equipment you need to get you on the road to video blogging success in 2021.
Let's get started learning vlogging tips for beginners as far as the vlogging tools available to you.
Video Blogging Equipment
People generally think that making videos requires a ton of expensive equipment. Which it does, but not always. You'd be surprised to know how far you can go with just three carefully selected, inexpensive items which provide the most value for money when it comes to shooting videos.
We have listed below what you need to get started.
Smartphone – Yes! You read that right. You can just start with what you have — no need to break your bank. Some YouTube channels with over 500K subscribers still use their smartphones to record videos. Here is a list of the 7 best smartphones for vloggers and some recommendations if you are on a super tight budget.
Mini Tripod – Whether you're using a smartphone or a professional camera, a mini tripod is a great way to keep a steady picture and is invaluable for a professional look. Plus, you can get one for roughly 5 -10 dollars if you don't have the cash to splurge. Check them out here.
Microphone – Audio sound quality makes a world of difference between an average and great video viewing experience. Therefore, it makes sense to invest in a good quality microphone, especially if you plan on shooting outdoors a lot. You can find one that suits your needs and budget here.
Those are the essentials you need to get started! You can keep adding more equipment such as external lenses, high-quality digital cameras, green-screen and lighting equipment, etc. with time.
Video Blogging Software
There is a vast variety of software (both free and paid) catering to vloggers.
The below list lays out the very best and must-have tools to help you get started quickly without getting overwhelmed.
Apple iMovie includes excellent tools for a media organization, color grading, speed, green-screen effects, narration, and soundtrack. It works with 4K and HEVC.
It's particularly suited to iPhone video shooters who want to make something appealing from their clips and photos. And the best part – the app is free on nearly all Macs and iPhones in use. If need be, here are other very easy-to-use video editors that will help you to produce stunning videos.
2. Movavi Video Editor Plus
Movavi Video Editor Plus (URL is here) is one of those video editors that is so easy to use, everyone will fall in love with video editing.
Movavi allows you to create videos for PC, for mobile, add pre-made filters and Hollywood-worthy effects. The best part is, whatever expectations you have for your next video, Movavi will help you to make it happen, even if you are a beginner.
If you are an Android user, this is a great option for your video editing needs.
With a simple interface, a host of free and paid features, FilmoraGo is an easy-to-use, full-featured video editor loaded with powerful tools. With this video editor, making memes, creating videos with photos, pictures, music, stickers, and sound effect is easy and fun.
Hitfilm Express 15 is one of the best free video editing tools with some amazing features like an auto stabilizer, motion tracking, a color picker to selectively adjust colors, and a crop & pan tool, 3D effects, 360-degree video editing, and lens distortion correction. It also supports resolutions up to 4K, changes to the interface, and native support for Dolby AC3 audio.
Thumbnails are almost as important as the videos themselves. Along with your title, your thumbnail decides whether a viewer clicks on your video, or someone else's! Similarly, your logo is the face of your brand. A great logo gives you a chance to stand out from your competition, gives you an excellent first impression to prospects, and gives you a solid brand identity.
Canva is geared toward creating high-quality graphics quickly and easily. It is especially good for creating things like thumbnail graphics and logos, and you don't need to be an illustrator or designer.
Transcripts give you an edge in terms of SEO. They go beyond just meta descriptions and video tags. Videos that offer transcripts also provide a better user experience, and this translates to better SEO ranking! Otranscribe is a free tool you can use for your transcription.
If you don't fancy the idea of hopping in front of a camera every day, there's also the choice of using animated explainer videos with a service like Powtoon.
Whether you are starting out or have been around for a while, at some point you will have to think about monetization! The first and vital step in this direction is building email lists. ConvertKit is one of the best email marketing software out there and is free till you hit a certain number of subscribers per month. More information about Convertkit can be found in this Mostly Blogging article about the best mailing list companies.
Vlogging Tips for Beginners: Frequently Asked Questions
What is the best content for the first vlog?
Make an introductory video introducing yourself and the topics you plan on vlogging about.
What should I know before vlogging?
You should know your options as far as vlogging tools for beginners. You should also know what topic you plan on making videos about. You need a content niche.
Wrapping Up: Vlogging Tips Beginners Tools
There you have it!
Our round-up of the best tools and equipment you need as a video blogger in 2021.
Now, it's time to start recording. Turn on the camera and start producing content.
Best of luck.
Readers, please share these vlogging tips for beginners so vloggers discover these helpful tools.
I look forward to your views in the comments section. Do you know any vlogging tools you can recommend?
Related Reading
13+ Inspiring Ideas to Make Videos People Actually Watch
This post was contributed and made possible by the support of our readers.