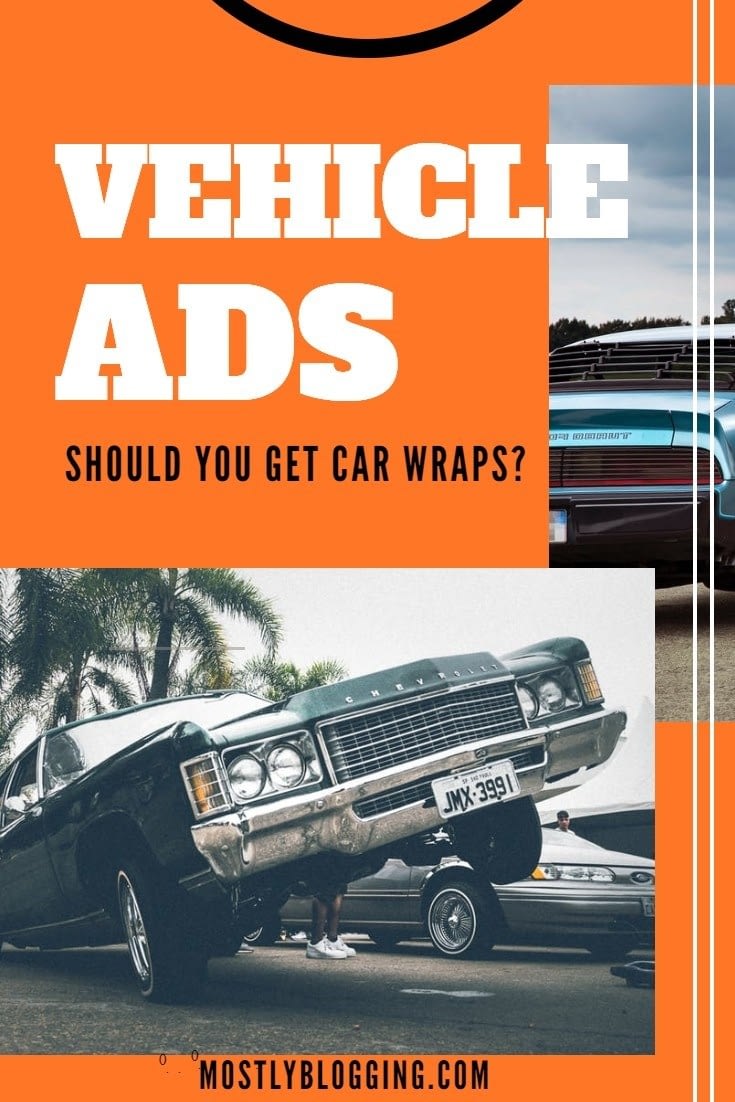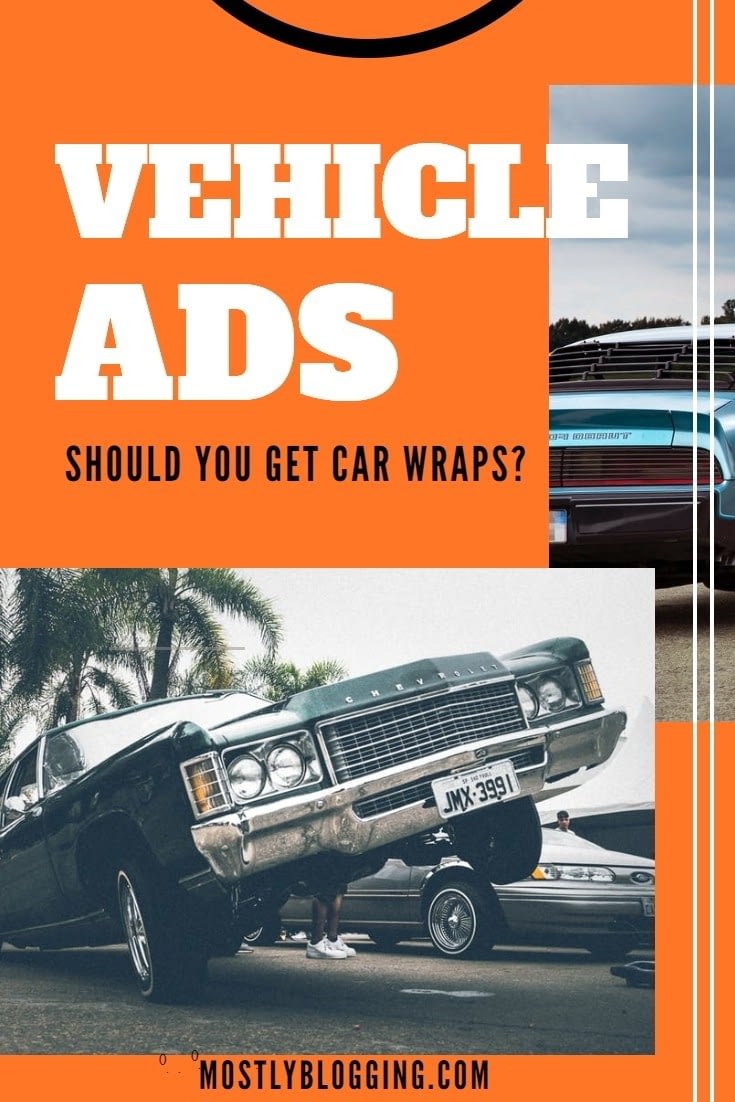 Vehicle branding.
When guest author Eric Reyes first sent me his post about vehicle wraps, I incorrectly concluded the article was about car purchasing, an unrelated topic for a blogging tips site.
Eric patiently assured me this post has nothing to do with car buying. On the contrary, the post is about vehicle branding, a form of marketing.
In fact, when I reviewed the Designhill Logo Company, I excitedly reported that Designhill puts your blog's name on merchandise.
Can you imagine your blog's name on your car cover?
Eric offers important considerations before you engage in vehicle branding and get a vehicle wrap for your car.
Vehicle Branding
7 Important Considerations Before Investing in Vehicle Wraps
Eric Reyes

Many people have seen cars cruising down the road that were covered in a stunning color or with intricate branding designs and messages.
At first glance, many people may want to consider getting one. A vehicle wrap can be customized to satisfy your preferences, or to benefit your pocketbook.
If you are considering getting a vehicle wrap for your car, this list can help you make your decision.
1. Who are you representing?

Getting a vehicle wrap can be done for a number of reasons. Vehicle wraps are a modern-day way to make your car look more original and communicate with others. Some people choose a couple wraps to customize their cars' gorgeous designs or vivid colors to express yourself and your personality.
You can also get a vehicle wrap to support your favorite brands. The idea of making extra money is one of the most popular reasons that people get vehicle wraps. Other businesses are making the decision to market their company using vehicle wraps to get the message out there.

2. How much will you make?

Many of the drivers made the decision to get a vehicle wrap to earn extra money. If you are considering this option, you need to calculate how much you will be making for delivering the service. The size of the vehicle wrap and the amount of time you are riding in the vehicle will affect how much you get paid. Shopping around for the best paying price can help you make the most from supporting a brand.

Earning a few hundred dollars a month or more can be a sweet side income. For businesses, every client that calls as a result of seeing your vehicle wrap can contribute to your bottom line. If you are getting a body wrap to make your car look better, it will benefit you immediately and add to the selling price of the vehicle.
[Also, see 14 Residual Income Ideas That Will Make You Stop Chasing Money]

3. How big will it be?

If you are considering getting a vehicle wrap, you need to determine how big it will be. In general, getting a body wrap on your car for personal reasons usually means that the paint specialist will cover your entire vehicle with the wrap of your choice.
Some common wrap options when working for brands include ¼ vehicle wrap, ½ wrap, or a full-body wrap. Other companies simply ask you to add a bumper sticker or a large decal to one or more parts of your vehicle. With smaller-sized vehicle wraps, some may choose to support more than one company on their vehicle. Whatever option you choose, it is important to be comfortable with it before making the investment.
Note: You can cover your entire vehicle against this.

4. Who will put it on?

If you are thinking about getting a vehicle body wrap, you need to consider who will apply it once the time comes. There is a process of applying the wrap that is completed in 48 hours or less, and then the car is left to sit for up to a day. Great vehicle wraps Charlotte can be applied in two or three days by renowned specialists. Once it is put on, it protects your car's original paint and can be safely removed without damaging the body of your car.

5. How long will you have it?

If you get a vehicle wrap to help promote a company, you will likely have to sign a contract. The contract will include specific requirements that you need to meet in order to receive payment for services. However, if you are the one that places a vehicle wrap on your car, you get to determine how long that you keep it. In order to receive the highest return on your investment, you should keep the vehicle wrap as long as it is in good condition.

6. Will you drive the vehicle enough?

It does not matter how often you drive your car if you get a vehicle wrap for personal reasons. However, you must comply with obligations when working for a company. In order to be eligible for the full payment amount during each pay period, you need to drive your vehicle a certain amount of time per day, week, or month. This means that you should not mind being seen with the vehicle wrap on your car everywhere that you go. Anyone who decides to go this route must be ready to commit to riding the car in public as much as possible in order to earn sufficient wages.

7. Who will remove it?

When it is time to get rid of your vehicle wrap, you need to determine who will remove it. When a wrap shows signs of wear and tear, it's time to replace them. The company that is responsible for putting it on will usually remove it free of charge. Some companies may charge you a fee if you damage the wrap, or remove the wrap before your contract expires. If you go to the auto body shop to customize your car, you will need to pay the wrap removal rate later.

Wrapping Up: Vehicle Branding
The benefits of getting a vehicle wrap are well worth it. A vibrant vehicle wrap can be an excellent way to put your brand out there or make an extra income doing something that you do already. Car owners who buy quality vehicle wraps can enjoy their investment. If you are using the same vehicle to go to work, be sure that the brands do not conflict with one another. Regardless of you whether you use your vehicle wrap for aesthetic or promotional reasons, it is a great option if you commit to the entire process.
Readers, please share so bloggers who consider vehicle branding as a form of marketing know these important considerations before getting vehicle wraps for their cars.
This post was made possible by the support of our readers.