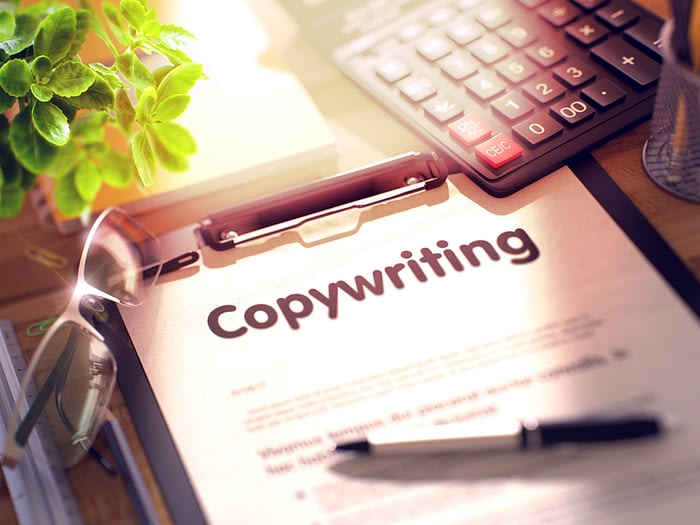 Are you looking for effective ways to be a UX copywriter?
What is a a UX copywriter?
UX copywriting, or user-experience copywriting, is the act of writing and structuring copy that moves digital users, like visitors and customers, toward accomplishing a goal in an intuitive way. 
These strategies are timely since Google gives a boost in keyword rankings to blog posts that please search engine users.
By reading this guide to being an effective UX copywriter, you learn the definition of UX copywriter, skills you need to be an effective copywriter, and how to be a better copywriter.
Let's get started learning how to be a successful UX copywriter.
4 Tips For Improving Your Copywriting Skills
Big companies know that to succeed in this business venture, they have to provide something that sets them apart from the rest of the competition. They also have to make sure that their content is presented uniquely and creatively to entice people to take a second look at their companies.
This is where copywriters come in. A copywriter is an individual whose job is to write sales copy or other advertising material for the benefit of a business. The content may be informative, persuasive, or just plain fun. 
When the business is online, the copywriter works as a UX copywriter since the goal is to improve the online readability of the writing.
Suppose you want to have a career in providing high-quality content to businesses. In that case, you need to learn essential copywriting skills and understand how important it is for copywriters to be as creative as they can be. To learn more, you can read full article on copywriting techniques.
You can also read more below to learn what skills you should have and improve your copywriting skills to help your clients and advance your career.  
What Does Copywriting Mean?
Copywriting is writing text for the sole purpose of promoting or other kinds of advertising. The object, known as sales copy, is written informative content which aims to boost brand awareness and, in turn, persuade a reader or group of people to take a particular action. For example, if a company needs to launch a new product, it should produce sales copy that can effectively convey the advantages of its product and services.
What Skills Should A Copywriter Have?
Copywriters are very important in marketing as many businesses rely on the effectiveness of their sales copy to attract new customers and convince them to make a purchase. Copywriting is one of the best day jobs for writers. For instance, one of the most in-demand jobs as a copywriter is as an ecommerce copywriter.
If you want to become an effective copywriter, you should have the following skills:  
Every copywriter should have essential writing skills to be successful in the job. It's necessary to write down your main ideas and give them proper attention. You should also plan and structure your essay well. Grammar and spelling are essential aspects of writing.
In copywriting, it's also essential for you to be versatile. For as long as you have the appropriate writing skills, you'll establish yourself in different types of businesses. There are many copywriters out there who found themselves in various industries. If you're a versatile writer, you can easily switch from one industry to another. However, you must make sure that you learn how to adapt yourself to various types of writing.
Research is critical in producing good content. It's essential to understand your clients and their target audience further. When you create content for your clients, your goal is to make their audience loyal customers. When you write an article, you need to make sure that it's appealing to their target audience. You need to research on customer profiles and what words will be enticing to them.
In addition to having good writing and research skills, a good copywriter also needs creativity. There's a lot of creativity associated with copywriting because you need to understand how your audience will react to your content. You need to write content that will resonate with them and content that will urge them to answer your call-to-action.
Working on Improvement
Continuous improvement is essential to become a successful copywriter. Even if you have the skills needed to write a good advertisement or marketing blog for your client, it's still critical that you find ways to improve your craft.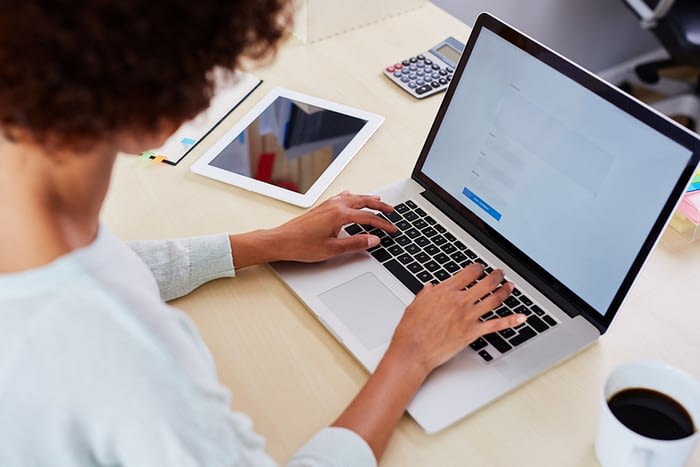 How to Become a Better UX Copywriter
Here are some tips to help you become a better copywriter:  
Put Emphasis On Your Message
Effective copywriting involves achieving your overall objective of getting your message across to your audience. Most successful writers use a mix of various writing styles and techniques in their work to effectively persuade their readers to buy something.
When writing a copy, you need to ensure that you'll create a very compelling copy with simple to understand language that's directed to the reader. In this case, you don't have to use any highly technical terms as long as you can effectively make your message clear to your readers. For example, you can focus on offering your readers a good value for their money by being more efficient with your words and less likely to give them incomplete and ambiguous information about what you're trying to say.
Always Keep Your Target Audience In Mind
One of the mistakes copywriters make is creating content that's for everyone. Creating copies should not be based on what everyone wants. There are others out there who may love it, and some may not find it appropriate. With that, you must always keep your client and target audience in mind. 
You must ask yourself: Will the content convey a positive message regarding your client's product? How will this content help your target audience? Will the content be appealing to people who might be interested in your client's product? It would be best if you considered all of these questions when making a copy.  
Practice Editing
Editing your work can be a difficult thing to master. However, editing will add significant value to your copy. One of the best ways to edit your document is to cut out irrelevant words and shorten long sentences. Your copy should be easily understandable by all people. You should also check your grammar and spelling, including typos.  
Grammarly is a popular browser extension writers use for editing. Here you will find more information about Grammarly.
Get Inspiration From Others
Another great way to improve your skills is to get inspiration and study the works of others. This will also be helpful if you learn the works of people you admire. It will help if you take the time to think and study the elements involved in their works and what makes them successful in their field. You can copy some of these elements. As you go, you can develop your style, which will set you apart from the rest. The key to achieving this is constant practice and patience.  
UX Copywriter: Frequently Asked Questions
What is a UX Copywriter?
A UX Copywriter writes copy for online businesses. There are different types of UX Copywriters. For instance, one of the jobs is as an ecommerce copywriter. A UX copywriter has a goal; for instance, they might try to use the writing to convince readers to make a purchase.
What does a UX Copywriter do?
A UX Copywriter writes online copy for businesses. A UX copywriter has a goal; for instance, they might try to use the writing to convince readers to make a purchase.
Summary: How to Be an Effective UX Copywriter
Copywriting is an art. It's an expression of what the market wants to hear and what they don't. It's about conveying a message so that it motivates a reader to take some action. Copywriting is not merely writing copy for the sake of copywriting. The message is there, and it's your job to translate that into copywriting that sells. Copywriting helps create better content for any website or business. 
Copywriters must have technical writing skills, and they should be versatile in writing a wide range of topics. A UX copywriter should also know how to conduct extensive research and be creative on what their target audience may want to read.  
Constant improvement is essential to be a successful UX copywriter. It's critical to emphasize what you want to say while keeping in mind what your audience wants. Take some time to practice editing and developing your style based on studying other people's work. When you follow these steps, you'll improve your copywriting skills and become a better writer.  
Readers, please share so writers discover this post and learn to be effective as a UX copywriter.
I look forward to your views in the comments section. Do you have suggestions for being a strong UX copywriter?
Author Bio:
Ashley Logan has been in the copywriting industry for quite some time. She shares her knowledge and skills with aspiring copywriters through guest post writing and blogging. Her passion for writing extends through her poem and songwriting hobby.
Ashley likes scuba diving and hiking during her free time. She is creative, as seen in her woodwork and DIY crafts. Also, she loves helping communities by participating in charity works.
This post was made possible by the support of our readers.

Janice Wald is the founder of MostlyBlogging.com. She is an ebook author, blogger, blogging coach, blogging judge, freelance writer, and speaker. She was nominated as the 2021 and 2019 Best Internet Marketer by the Infinity Blog Awards and in 2017 as the Most Informative Blogger by the London Bloggers Bash. She's been featured on Small Business Trends, the Huffington Post, and Lifehack.