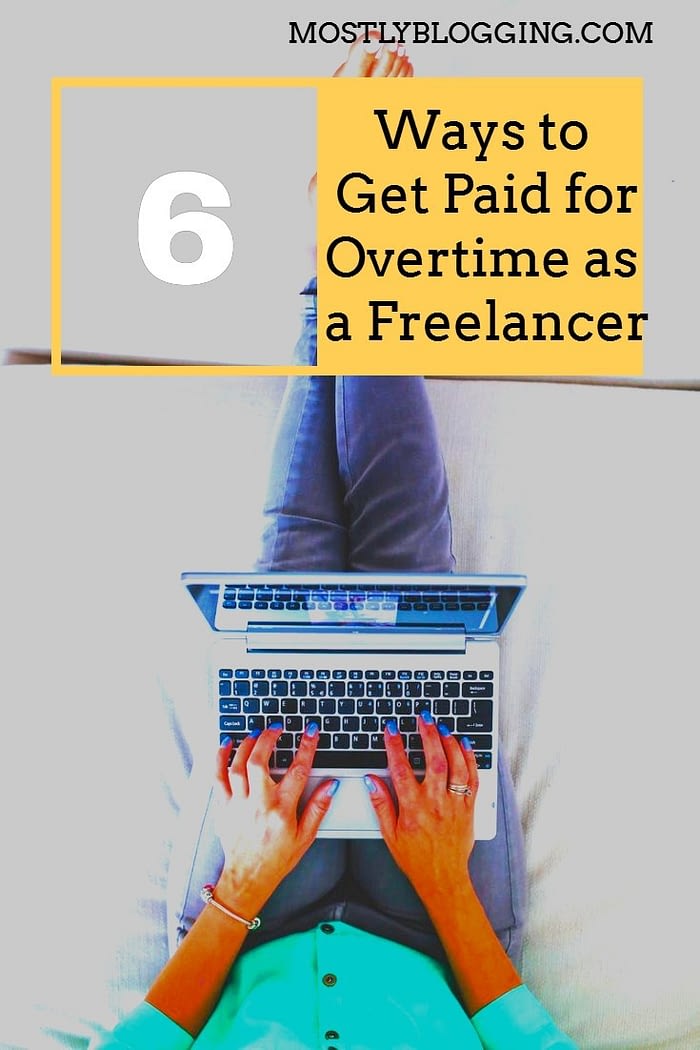 Are you worried about unpaid overtime?
The inherent risk in freelancing, and perhaps the thing that turns off most potential freelancers is the fact that you might not be paid enough for your work. To be honest, if you have enough skills, you won't have any shortage of clients that can hire you for just about anything.
However, that doesn't mean some clients would go out of their way to pay you justly or enough for all your hard work. So for all freelancers out there, regardless of your chosen craft, let me tell you how to avoid unpaid work and most especially, unpaid overtime.
Let's get started learning how to avoid unpaid overtime.
How Freelancers Can Avoid Unpaid Overtime
Sign a Contract
This is one thing you must never forget as a freelancer. You might not have a fixed tenure but contracts make your work legitimate and make not just your clients but yourself accountable to do your tasks in a set amount of time on any given day.
A good contract will also list all expectations from both parties. You can limit what output you can do in a day, while your client should put in how many hours he's willing to pay you in a week.
This depends on the type of work you do, but keep in mind, never sell yourself short. You don't want to end up feeling unimportant. Learn how to properly assess your capabilities because someone will come and see your worth, only if you have the skills to back it up.
Track your Time
To be perfectly honest, most clients usually ask freelancers they work with to work by the hour. But if your clients don't require you to do that, you must still have some way to gauge just how many minutes you spend per project. This will help you in terms of knowing your limits and just how fast you can accomplish one task.
Even the highest paying content mills can underpay you. Remember that time is money and you don't want to be spending a significant amount of time for something that pays so little. That's giving yourself unpaid overtime.
Focus on Your Work
Another way to avoid paying overtime is by not going overtime at all. When your client specifically asks you to do a project within a specific timeframe and you agree to that, you must then manage your time wisely to make it happen within the set duration.
In order to do this, you can practice deep work so you can concentrate on a single task at a time that will help you churn out quality work in record time every time you need to. Keep your work free of incremental plagiarism. Also, it's vital you make sure your work is error-free.
Communicate With Your Clients
Here's the thing: Your clients are humans, too. They may look and sound intimidating, but they can listen to reasonable requests. If you've really taken more time than you should for a project that is really excellent, then let them know.
Sensitive clients know this already and sometimes, they even initiate the overtime pay for your services. If your client isn't like that, then try to give them a little nudge. There's nothing wrong with asking.
Learn How to Maintain a Work-Life Balance
Unpaid overtime actually includes the amount of time you idly spend checking emails and looking at job posts (if applicable) when you don't really need to. That's because you're thinking about work so much that it haunts you even before going to bed. Set a specific time for reading emails and stick to it. Then incorporate a work-life balance so that you can get the most out of this life.
Talk to a Lawyer
Here's the serious part. If you're really speaking with a bad client who lets you work hours on end for something they don't intend on paying, then simply hire wage and overtime attorneys that would back you up. These pros will know how to deal with a situation like yours so that you get the income you were promised and that you definitely deserve.
Unpaid Overtime: FAQ
Is it legal for a job not to pay overtime?
You don't want to receive slave labor. This means you don't want to work for free. You're not a volunteer. However, if it's in your contract that the employer can expect overtime without additional compensation, then, it's perfectly legal.
Why should you never work overtime?
If you make a habit of working unpaid overtime, your employer will come to expect that you will work without compensation.
Wrapping Up: Unpaid Overtime
Freelancers who do honest work must be rewarded in relation to their skills and the amount of time they put into their jobs. So if you're one of those who've poured their heart and soul into your freelance gig, then you should never be content with receiving something less, especially if you know you deserve it.
Freelance agencies like Odesk and Fiverr, an Odesk alternative, offer opportunities for freelancers. In addition, the rights of freelancers are often in the news. For instance, California's Proposition 22, which passed on November 3rd, gave freelancers certain compensation.
Freelancing can be among the best day jobs for writers. However, these members of the gig economy have a built-in peril: the possibility of not getting adequately compensated in the form of unpaid overtime.
Readers, please share so freelance writers know what solutions they have at their disposal when it comes to avoiding unpaid overtime.
I look forward to your views in the comment section. Do you have any suggestions for avoiding unpaid overtime and making sure freelancers are fairly compensated?
Author: Wahab Ullah Amjad
This post was made possible by the support of our readers.