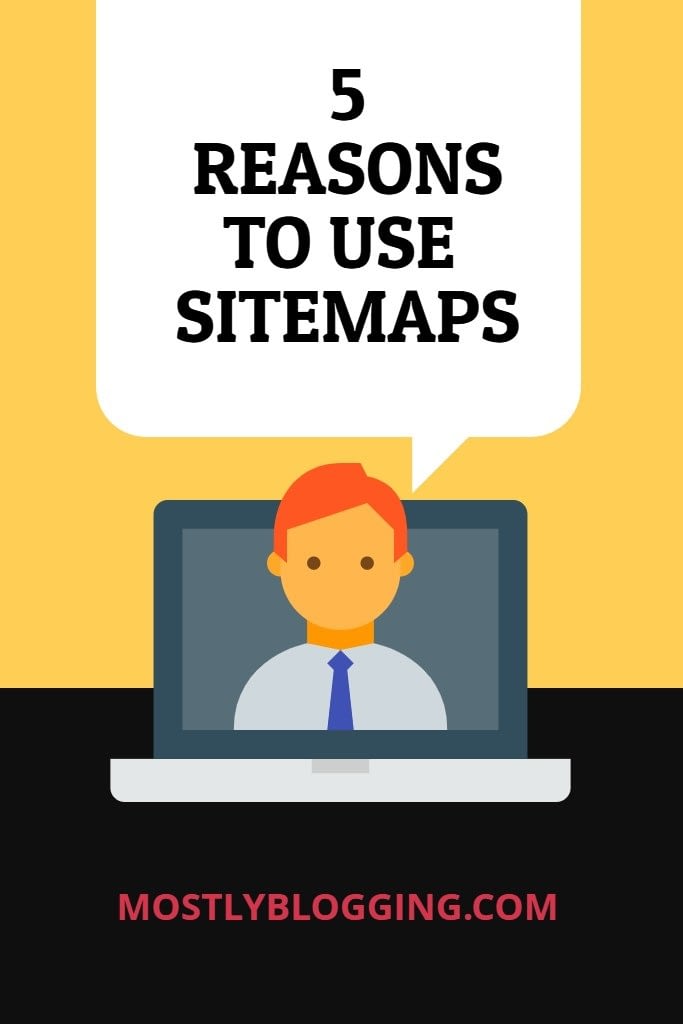 Are you looking for information about types of sitemaps?
This guide will explain everything you need to know about website sitemaps.
By the time you're done reading this guide, you'll know the importance of a sitemap, the advantages of having a sitemap, the types of sitemaps, and how to create a sitemap.
Why Every Website Should Start with a Sitemap
Sitemap and Its Importance
A sitemap is a plan that helps search engines in evaluating the contents of your website. It is a tool that helps the users as well as the robots to understand and navigate through your website with ease so that your content can be indexed properly.
A sitemap holds an influential position in providing various benefits for your website such as strengthening your search engine optimization (SEO) strategy as it provides valuable information regarding your site. It helps convey to the search engine that your website is available for them to crawl.
A sitemap contains the list of all your offerings in a systematic way to help a customer work through it with ease. Easy navigation persuades the customer to come back and purchase again, which is highly important for the increase in traffic.
Let's explore the multiple advantages to structuring a sitemap.
Benefits of Sitemaps
Effective Planning Tool
A sitemap is an effective planning tool to organize and structure your content.
Making a sitemap of your website involves structuring all the content within it.
Organizing and structuring contents make navigation through your website easier for you and search engines. Search engines assign work to a robot to crawl and analyze the contents of your website.
A sitemap also helps you categorize what needs to be on the site and what you should eliminate. Other than indexing your website, it helps you organize and structure all the pages of your website and categorize them for your customers to navigate through them easily.
An organized website makes it easier for a viewer to find the product they are looking for. This helps you in converting visitors into potential clients and eventually building a relationship of loyalty with them.
Vital for SEO Positioning
Some tips and tricks can effectively fortify SEO positioning, one of which involves structuring a sitemap. When a robot views your site, it checks the pages on your site, what these pages comprise, and how frequently you update it. A sitemap helps index the changes on a website faster than otherwise.
A structured sitemap includes links to all the pages of your website as well as appropriate keywords, which makes it easier for the robot to evaluate it properly and index it.
If you don't organize it properly, the robot won't be able to skim around your site and, thus, won't rank it in the top search results in the search engine. If the quick overview is search engine optimized, the robot will automatically prefer it over the other.
Streamlines Conversion Funnel
If you want to increase your conversion from viewers to potential customers, it is essential to simplify the process. More steps tend to become irritating for customers and result in them leaving without completing the purchase. A sitemap can be instrumental in helping you choose the necessary steps in streamlining the conversion funnel.
Understanding Visitors (Sitemap Reports)
Sitemap reports can help you monitor the errors that occur on the site. It can also help you identify where the traffic comes from and what keywords play a role in increasing the traffic. After knowing this, you can generate content accordingly and get more organic traffic.
Time-Saving
Sitemaps can help you evaluate your performance to know what you should put on the website to attract a bigger audience. This evaluation saves you a lot of time.
Types of Sitemaps
There are two main types of sitemaps:
-HTML sitemaps
-XML sitemaps
HTML Sitemaps
The HTML sitemap's purpose is for users only. Its creation helps them navigate across the website with the utmost ease. This includes the home page, about us, contact us, etc., with all the categories that a mainstream user needs to know to make a purchase.
XML Sitemaps
These sitemaps are for the robots to evaluate the website. They crawl into it and navigate through the URLs. It also helps them identify the best URL of the website.
You can further divide an XML sitemap into the following types:
-Image sitemaps: an image sitemap helps the images on the website get featured in the top results of Google image search.
-Video sitemaps: this sitemap helps the robot understand the video content of the website better and index it in the Google Video search.
-News sitemaps: news sitemaps are essential for news websites. A 2 days old article cannot remain in the contents of the sitemap, it cannot consist of more than 1000 URLs, and it helps index your content News section of the Google search results.
-Mobile sitemaps: it is only important for a website with special formatting for a mobile sitemap; otherwise, it isn't really necessary.
Steps to Creating a Sitemap
-Define goals
While designing a website, it is vital that you have a goal or objective to focus on. This can help you structure the website in a streamlined manner as you have a clear direction.
Sites without a specific goal are not user-friendly at all because they are hard to navigate. Keeping specific goals in mind will help your users interact with your content easily and serve your business's purpose. So, you must make sure that you not only map your goals before creating a sitemap but reinforce them with time as well.
-Consider user experience
Your customers' satisfaction and contentment is the primary purpose a business tries to fulfill. Creating a well-organized sitemap is the virtual component of enhancing customers' satisfaction. A convenient sitemap helps to provide an experience that a user relishes and compels him or her to repurchase as well.
-Establish site architecture
Establishing a site architecture means designing the placement of your content. View the existing content on your website and decide how to place it on your map. View some templates and choose which fits best according to your pages.
-Define page and content relationships
While creating a sitemap, you need to define the relationship between the page and the content you are putting out there. It needs to be relevant and relatable for the users and well as the bots.
Tumblr Sitemap vs WordPress Sitemap
You need a sitemap to tell Google and other search engines what is on your website. Since the Tumblr CMS (Content Management System) is different from the WordPress CMS or Blogspot CMS, it's clear that all sitemaps vary. This is due to the fact that the structure of the website is different.
WordPress.org does not provide SEO tools. WordPress bloggers install their choice of SEO plugins for example.
WordPress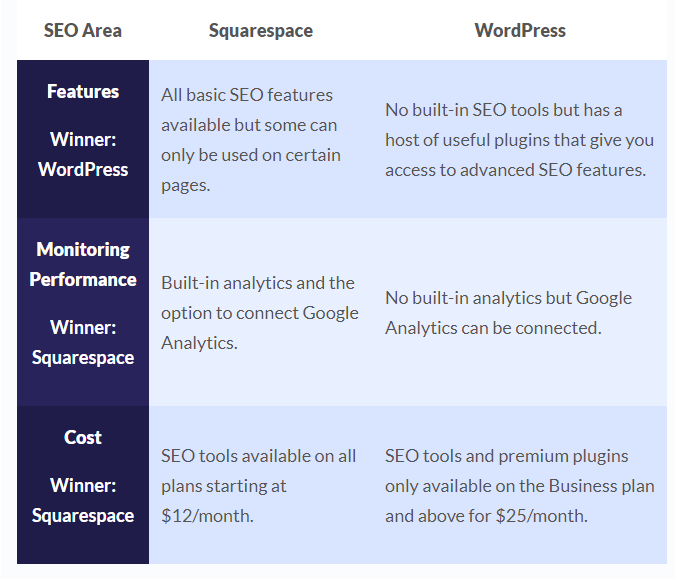 This graphic from Website Builders shows WordPress SEO.
Submit your Sitemap to Google Search Console
At the time of this writing, Google Search Console does not allow webmasters to submit their website content for indexing or reindexing.
However, GSC maintains this is a temporary situation during improvements of the site's infrastructure. Therefore, to boost your rankings in the Search Engine Results Pages, you should submit your sitemap to Google for indexing.
If you don't during these improvements or for any reason, your web content will get indexed but could take longer.
Sitemap FAQ
How do I get my site on Google?
Connect your site to Google Analytics. Then, submit your site for indexing to Google Search Console. Note: At this time, GSC is not accepting posts for indexing. This is temporary according to Google.
How do I create a sitemap?
Use a website creator like Contently. Here is the URL: https://creately.com/lp/website-sitemap-creator-online/. Before you start designing your sitemap, make sure you define your goals, and consider user experience. Also, consider content placement and the relationship of the content to the other pages on the website.
Conclusion: Types of Sitemaps
A sitemap is an intricate part of the web designing process that has a considerable impact on its usability. The guide should be easy to navigate both for the customers as well as the robots. This helps the website is not only driving more traffic but also fortifying its SEO positioning.
Takeaways:
This guide explained the SEO benefits of having a sitemap: Google's bots will be able to scan your website in order to know what content your site contains. This helps your content get a boost in the Search Engine Results Pages which results in traffic and sales for you.
Readers, please share so other webmasters know the benefits of sitemaps, the types of sitemaps, and information about sitemaps from different content management systems.
I look forward to your views in the comments section. Are you familiar with different sitemaps? Have you ever sent a sitemap for indexing?
Author Bio: Chiraag George
I am a Communication Specialist at Creately, a visual workspace for team collaboration. I am a self-proclaimed marketing junkie that is fascinated by how brands occupy consumer mind space. I love all things tech, and love to write about the intersection of technology, branding, and culture at large.