Are you familiar with types of outsourcing?
There are many different types of outsourcing.
Whichever type of work you need to outsource, you must follow the proper steps to find a freelancer.
This post discusses types of outsourcing and the best ways to hire a freelancer for all types of work you might need to outsource.
Let's start with types of outsourcing.
Do you know how many there are?
Types of Outsourcing
There are ten types of outsourcing according to OutsourceAccelerator.com:
Business Process Outsourcing.
Professional Outsourcing.
IT Outsourcing.
Multisourcing.
Manufacturer Outsourcing. There are 1,000 searches each month for information about Manufacturer Outsourcing.
Process-Specific Outsourcing.
Project Outsourcing.
Offshore Outsourcing.
Onshoring.
Nearshoring.
Whichever types of outsourcing you need help with, these are the best ways to find the freelancer of your dreams:
How to Hire a Freelancer in 5 Steps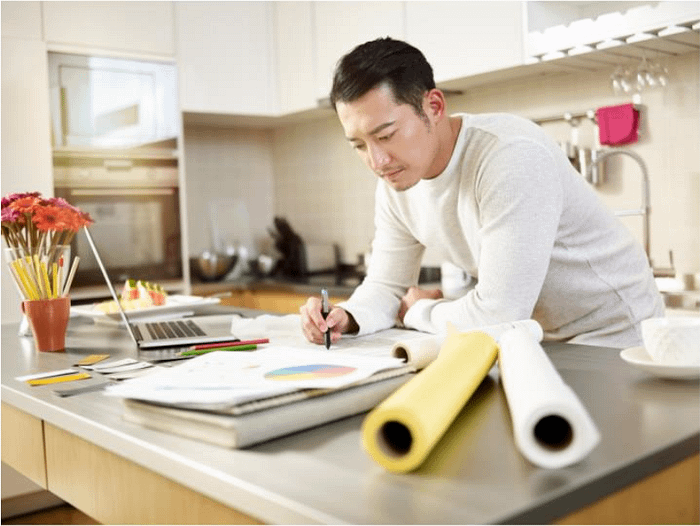 Running a business can be a time-consuming endeavor. It's hard for one person to do everything that needs to get done. Not only is it hard, but it can be inefficient. So why not outsource some work?
Hiring freelance work is a great option for businesses that don't want to—or can't afford—to hire part- or full-time workers. The benefit of freelancers is that they work on-demand and you don't have to provide them with a regular salary or benefits like you would other employees. This makes them an affordable option to boost productivity.
Get started and hire a freelancer today by following these five easy steps.
1. Determine your needs.
First of all, you should figure out why you're hiring a freelancer. Take an inventory of the projects you would like them to work on. These could either be mundane projects you don't particularly want to spend time on, or more complex activities that require a certain expertise.
You'll also want to nail down the details of the project you're outsourcing before you post it anywhere. You should understand the scope of the project— the relative difficulty of it, roughly how long it will take, and what the end result should look like.
2. Set a budget.
Before you really begin your search, you should have an idea of how much you're willing to spend. Do some research and see how much it usually costs to hire the type of freelancer you're looking for, then base your budget off that.
Are you planning on paying them per project or an hourly rate? For well-defined projects with specific deliverables, a fixed price usually works best. An hourly rate can be more well-suited to long-term projects where it's difficult to estimate the total number of hours that will be needed right from the start.
As far as budgeting, it's important to find a balance between price and quality. Yes, you could hire a graphic designer for $7 per hour, but will they be motivated to do work that's up to your standards? Probably not. You get out what you put in, so make sure to offer a fair wage.
3. Post a job.
There are many job posting sites out there. However, traditional career sites like LinkedIn and Indeed aren't ideal for finding freelance work.
Instead, try searching on one of the many online freelance platforms like UpWork and Freelancer.com. Fiverr and these Fiverr alternatives allow you to post jobs that freelancers can bid on. The platform makes it easy to view freelancers' portfolios, communicate with them, hire them, and pay them.
When you do post a job on one of these sites, try and be as specific as possible in describing the project and what exactly it is that you're looking for. This will narrow down the applicant pool so that you're primarily dealing with freelancers who truly possess the skills and qualities that you're searching for.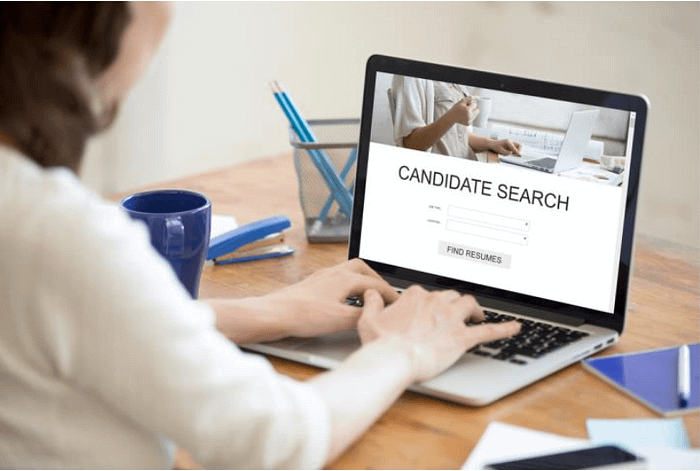 4. Do your research.
Prior to hiring a freelancer, it's important to do some background research. Look over the freelancer's resume or portfolio and read feedback from previous clients. Online freelance platforms like the ones mentioned above provide all of the reviews from a freelancer's past clients in one convenient, easily accessible place.
For important or long-term projects you might want to do a full background check on a freelancer before sending them an offer. What is a background check going to tell you? It will verify the identity, work history, and educational background of a freelancer, and check for a criminal record. Some background check services will go even further, providing you with credit reports and other more specialized information.
5. Close the deal.
When you've found a freelancer you'd like to work with, it's time to make an offer.
Send them an offer that includes:
How much you will pay them
The pricing structure (hourly vs. fixed)
The payment method (PayPal, check, a different invoicing program)
A list of deliverables
Deadlines for the work and payment
A freelancer contract will put all these details and more into writing. It's always a good idea to have a contract because it protects you and the freelancer by providing a clear set of terms that can help prevent future disputes. You can either draw up your own contract—as there are many existing templates and examples online—or, for a more secure, binding contract, consult with a lawyer.
Wrapping Up: Types of Outsourcing
When you start working with freelancers, you gain access to a vast pool of talent. You can hire skilled professionals who relieve you of some of the workload, allowing you to focus on growing and developing your business. And, with all the platforms and resources devoted to helping you find and hire freelancers, it's easier than ever to get started.
Readers, please share s so entrepreneurs learn the types of outsourcing and how to find the best freelancer for the job.
I look forward to your views in the comments: Are you familiar with types of outsourcing? Do you have additional suggestions for how to find the best freelancer when you outsource?
This post was contributed and made possible by the support of our readers.