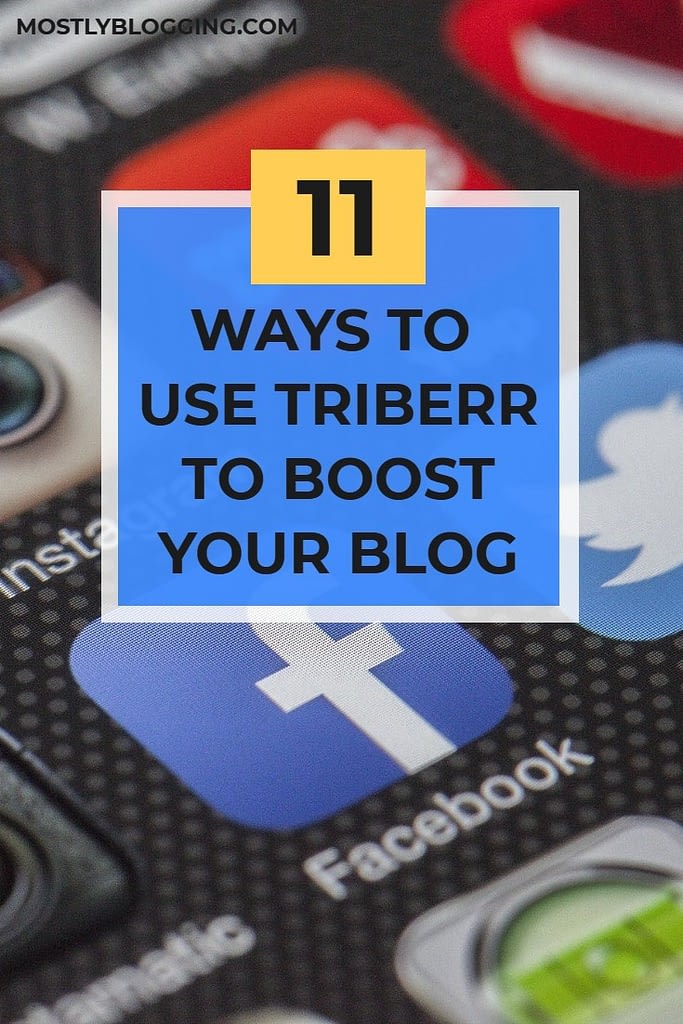 Are you here for a Triberr review?
Have you heard of Triberr?
It's been six years since Mostly Blogging published a Triberr review.
By the time you're done reading this Triberr review, you'll know what Triberr is, why you should use Triberr to boost your blogging and social media success, and how to use Triberr to help your blogging journey.
What is Triberr?
Triberr is a website based around the theme of tribes. The tribes are made up of content creators in the same niche.
Triberr's many features make it a multi-purpose website.
Triberr is a social media site where you can network.
Triberr is a content curation site.
Triberr is a place you can extend your social media reach.
Triberr is a method of boosting your ROI by repurposing your content.
There are many advantages of using Twitter, and using Triberr in conjunction with Twitter is one of them. I use Triberr to extend my Twitter reach.
Triberr is free to use, but you can pay to upgrade your membership.
Why Should You Use Triberr?
Learn information.
Triberr's cross-platform approach is educational. Triberr has an informative Instagram account where you can learn about Triberr, blogging, and social media. Also, Triberr has a blog with helpful articles.
Conduct research.
Triberr has a curated content feed that's personalized to your tastes. Research for blog posts becomes easier when you find articles related to your niche on Triberr.
Boost SEO.
Triberr has a Domain Authority Rank of 55, so when Triberr pulls from your RSS feeds, you get a link from a site with a 55 DA which boosts your SEO. Google recently announced that nofollow links now carry some weight instead of none as in the past.
Related Reading: You can find out more information about the Domain Authority Rank with the help of MozBar. See this Mostly Blogging article about how to get into MozBar.
Network with influencers.
Many blogging influencers use Triberr. Since Triberr works on reciprocation, meeting and bonding with influencers becomes easier. Triberr is a social chat site, so you'll find yourself networking with influencers you'd never otherwise have a chance to interact with.
When others hear about you, it boosts your branding. When influencers retweet your Triberr tweets, Twitter notifies you.
Look: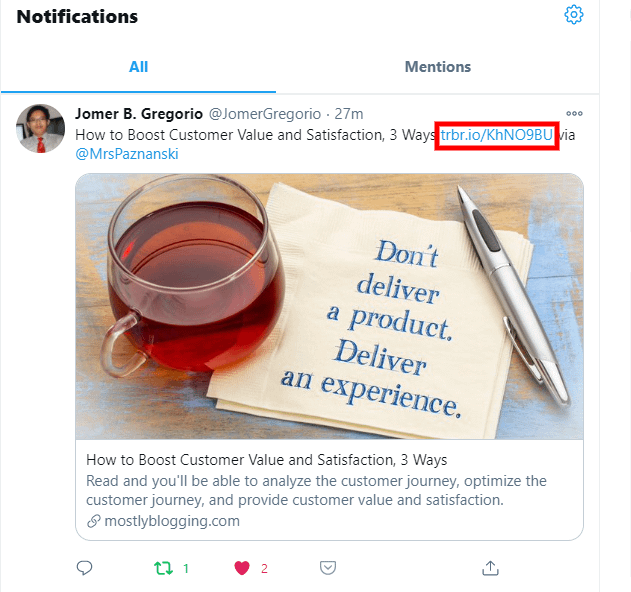 The beginning of the link looks different. The link starts with "TBR," so I know this influencer found my content on Triberr in a stream of one of the tribes I'm in.
Boost branding
When social media influencers share your posts, your branding increases. Your reputation improves because they retweeted your work. A retweet is often considered a sign of endorsement.
When influencers share your posts, many follow you and retweet your posts which grows your social media account.
Look: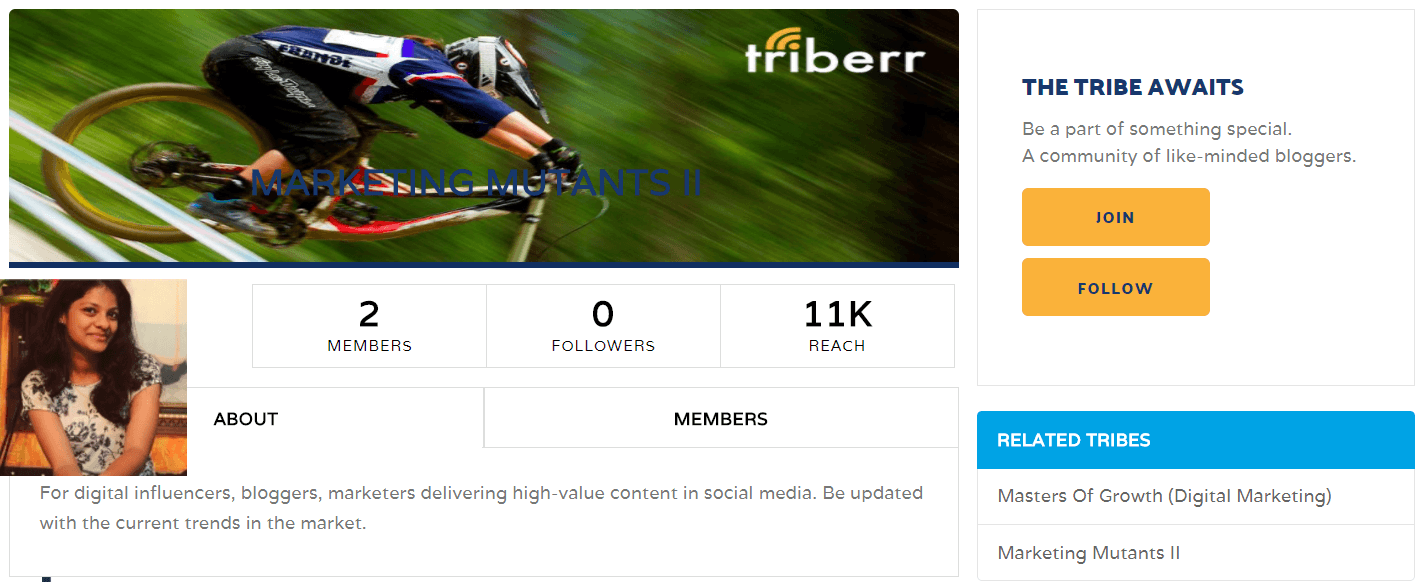 This particular tribe only has two members. Yet, if members of the tribe share my post, my post will be exposed to 11,000 more people than it would have had I not joined this tribe.
With only 2 members, and a new invitation for me, I have to assume the tribe is just getting started. Imagine the reach once it really gets going and has more members!
Grow subscribers.
Consider this comment from a new subscriber when I asked him how he found my blog.
"One of my Twitter followings shared a blog post from here yesterday. Well, as a new blogger I came to check it out and I must say I've fallen in love with this blog. Am now a fan."
Today, Pospi and I are friends. Last summer, our friendship resulted in a collaboration on Instagram. Pospi found me on Twitter. My Triberr tribe tweets my links for me on Twitter so more people end up finding me and subscribing.
You can connect the following social media sites to Triberr: Twitter, Facebook, LinkedIn, YouTube, Pinterest, and Instagram. Here are instructions on how to link your social media accounts to Triberr.
Blogging becomes easier.
Blogging alone is difficult. You get help on Triberr.
According to the Wise Start Up blog,
"Anyone who says that they became successful in the blogging world completely on their own either has a wildly inflated view of themselves or they're lying.

Having someone (or several someones) on your side helps. Period. "
Generate traffic.
When people click your link, your website gets traffic.

When someone clicks your link at Triberr, they see a text snippet. If they want to continue reading, they click your live link which generates traffic for you.
Important note: As mentioned, Triberr is a site that extends my reach on Twitter. When people share my posts on Twitter, I might get clicks and a boost in blog traffic. However, my stats will show I got Twitter traffic, not Triberr traffic. Keep in mind that Triberr extends your reach on Twitter.
Conduct an experiment: When you start using Triberr, take note of your Twitter traffic. Then, after some time, try Triberr and then check your Twitter traffic to see if it got a boost. Remember: The cause of the traffic generation from Twitter is Triberr even though you might not see it on your blog dashboard.
How to Use Triberr
Are you convinced by this Triberr review? Are you excited about using Triberr?
Not so fast.
You need to connect your blog's RSS feed so Triberr can display your articles each time you publish. Here are instructions for connecting your blog's RSS feed to Triberr.
Twitter's Cori Ramos offers instructions as well:
"To add your blog, click the 'account' tab on the top right and click on 'settings'. Then click on 'my blogs' and you can add it there.

There's also a plugin but if the above works, it's one less plugin you need to install.

Cori"
Next, you need to be invited to join a Triberr tribe.
Good news: You can ask to join a tribe. You can also join a tribe as an observer. However, others won't be able to share your posts until you are a member.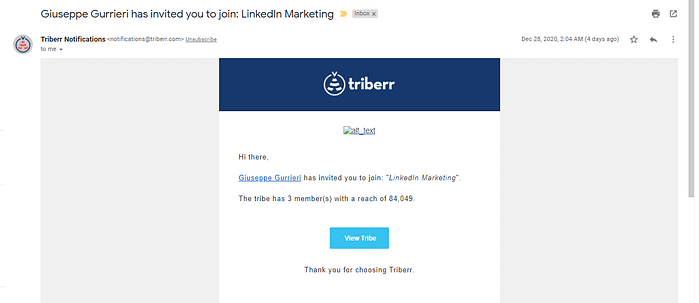 Once you join a tribe, Triberr works on a reciprocal basis. You share others' posts, and they share your posts.
When you share, your post goes into your Triberr scheduling queue.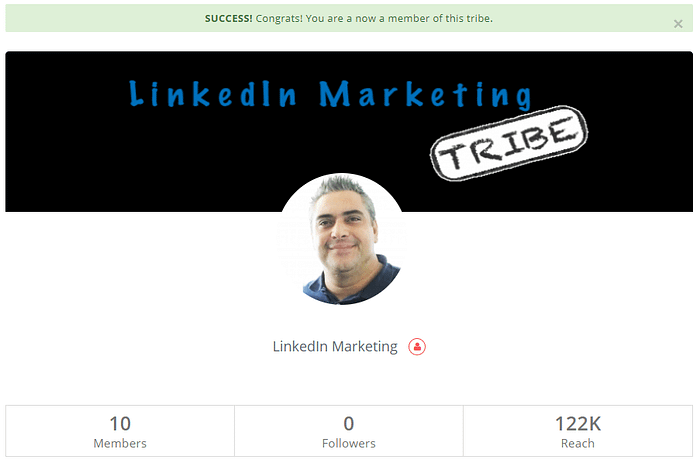 Since this is a new tribe, there are only 10 members. However, my reach is already extended by 122,000 people. Imagine how much larger my reach will be when more members join.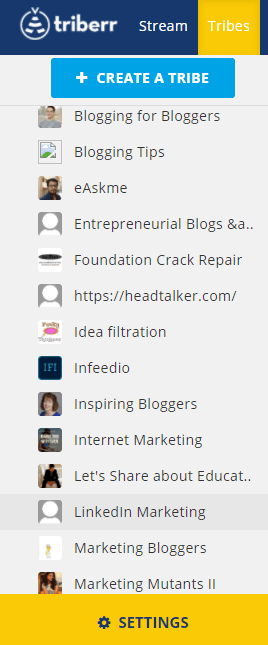 When you go into Triberr and click Tribes, you see your tribes on the left.
How to Find Tribes
You can find tribes and ask the Chief to admit you.
How many Triberr tribes can you join?
You can belong to as many tribes as you want, but you can only link two blogs to your Triberr account.
Here's how to find tribes:
There are several ways to find tribes full of people who write about your blog's content. First, you could click "Tribes." Scroll down until you see "Explore Tribes." Click the drop down menu and "Select A Category." I write about blogging, so I picked Writing. Tribes of people, just waiting to share my blog links, came up. Pick the ones that interest you.
Weigh the criteria of tribes that are good tribes for you. Ask yourself these questions. How many members do they have? The more members retweeting your links, the more exposure your blog will get. What is their combined reach? The bigger the better. Their combined reach is more important than how many members they have. Perhaps go into the tribe and see how active their members are.
You could also go to the search bar at the top of the screen where the magnifying glass is. A drop down menu will allow you to search by topics or people.
After weighing the criteria and deciding you want to join a tribe, click "follow". At this point, you are still not a member. Once you click "follow," you will be asked if you want a promotion to be a member. As a follower, you can see other members blog posts. They can only see, and share, yours if you are a member.
There is an additional way to find tribes. Make a bonfire. (Cute, huh?) Click on "bonfire" where you can start a new comment thread where you can introduce yourself and your topic and hope people invite you.
When you signed up, you put in your Email. The chief will write you and tell you if you made the cut.
Triberr Review: Testimonial
In an interview, David Leonhardt was asked if he only had five minutes, which method of blog promotion would he use. His answer was "Triberr."
According to David,
"At Triberr, I would refresh my profile so that the latest post shows up, and I would check if the post's image is showing.

It usually isn't, so I would edit the listing and add the image URL to the CMS. The image makes a big difference to the number of shares a post will get, and hence the number of people who will be reached, so this step is worthwhile."
Triberr Review Frequently Asked Questions
How does Triberr work?
After connecting Triberr to your website, Triberr pulls from your RSS feed so you website content is always listed in the stream of articles. Triberr works by joining content creators in the same niche into a tribe. The tribe members work to promote the other members by sharing their work on social media sites such as Twitter.
Is Triberr effective?
Yes. Triberr effectively grows both your social media and your blog.
Is Triberr safe?
Yes. After using Triberr for many years, I can attest that Triberr is perfectly safe.
Wrapping Up: Triberr Review
In closing, this Triberr review explained 11 reasons to use Triberr, how to use Triberr, and testimonials about the power of Triberr to boost your blogging success.
The best part: Triberr is quick and easy to use. Since the site pulls from your RSS feed, once you join tribes, there isn't much required. Sharing a tribe member's content, a requirement of the site, is just a click of a button.
Readers, please share this Triberr review so other content creators discover the power of Triberr.
I look forward to your views in the comments section. Have you tried Triberr? What are your experiences? Can you add additional reasons to use the site?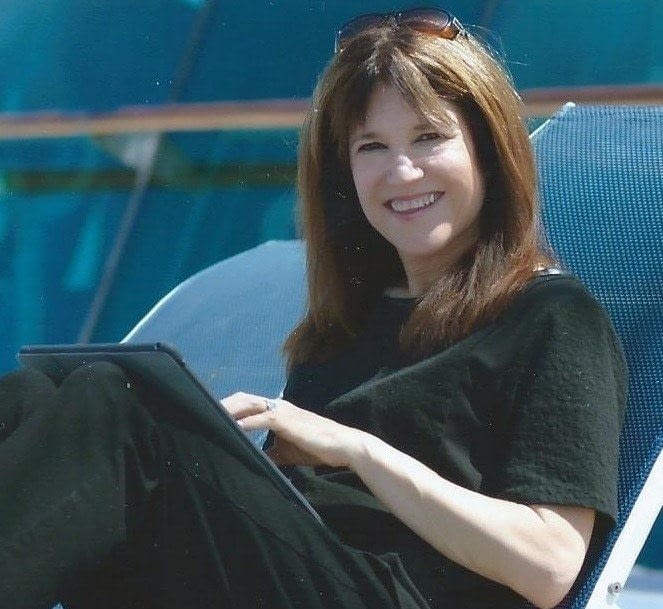 Janice Wald is the founder of MostlyBlogging.com. She is an ebook author, blogger, blogging coach, blogging judge, freelance writer, and speaker. She was nominated as the 2021 and 2019 Best Internet Marketer by the Infinity Blog Awards and in 2017 as the Most Informative Blogger by the London Bloggers Bash. She's been featured on Small Business Trends, the Huffington Post, and Lifehack.