Do you need travel blog topics?
Tourism blogging is a sorely needed blogging niche now that travel restrictions are starting to lift.
By reading this post, you will see an example of a well-written travel blog post and get examples of travel blog topics you can blog about on your own website.
Let's start exploring travel blog topics you can write about on your own blog.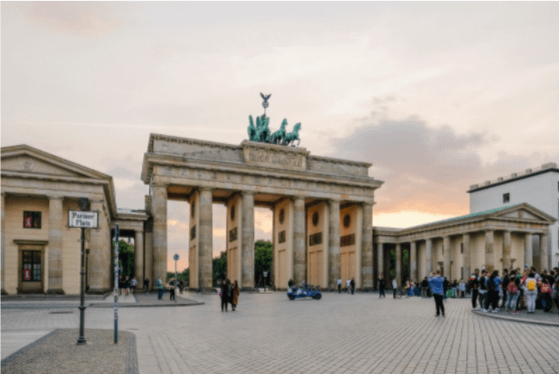 Source: Pexels
Why You Need Travel Blog Topics
After the lockdown of 2020 which extended into 2021, travelers are itching to get back out and explore the world.
"Tourism" is defined as when people travel and stay in places outside of their usual environment for less than one consecutive year.
How lucrative is the tourism industry?
According to Statista,
"Globally, travel and tourism's direct contribution to GDP was approximately 4.7 trillion U.S. dollars in 2020. When looking at countries that directly contributed the most to global GDP the United States' travel and tourism industry contributed the largest sum at 1.1 trillion U.S. dollars in 2020."
Clearly, tourism blogging is in demand since the travel industry is so lucrative.
In fact, tourism blogging can be lucrative as well. According to ZipRecruiter, the top annual pay of travel bloggers is $110,000 a year.
Let's look at an example of a blog post with travel blog ideas you can use.
Blogger Ruth Harding calls her travel blog post "The Best Things to Do in Berlin."
The Best Things To Do in Berlin
Freedom
Those who are familiar with the German mentality are most likely already surprised by the dramatic changes in culture that have taken place in recent decades. The most beautiful thing that you will discover in Berlin is that here you can be who you are and not be judged by people in return. Anyone who has visited Berlin once and found out how free this city is will never want to leave here. What also attracts young professionals here is the opportunity to choose their future.
Being free in your behavior, being free in your choice of profession, and being free to travel to dozens of countries are the obvious bonuses that a student in Berlin has. Despite the fact that studying here, as in other countries, takes almost all the time, students, as well as other travelers, always find opportunities for having fun outside the university. With the help of a cheap paper writing service, many of them enjoy life in Berlin, even more, gaining additional free time.
Editor's Note: Ruth's post is about the advantages of travel to Berlin, Germany. She hooks the reader in her introduction by talking about the appeal of the city.
Impressive places to visit
So, what's to see in Berlin? This city is actually a student's paradise, and ten pages are not enough for us to describe the history of the city and all the beautiful places in full. We decided to draw your attention to the five best places that you can visit immediately after the start of your studies or come there every weekend in the future.
Editor's Note: Travel content writing usually includes impressive places to visit in a travel blog post.
Brandenburger Tor and the surrounding historical sites
The most popular place for the first visit to Berlin is the Brandenburger Tor. The reasons are quite obvious and lie in the fundamental historical significance of this structure. In this place, you will see hundreds of students at any time of the day. They take pictures, sit on benches, talk about any topic, and absorb the greatness of the place.
On the left and right side of you will be the Reichstag and the Memorial to the Murdered Jews of Europe. Seeing such a huge piece of history in person is an indescribable experience to be experienced.
Alexanderplatz
This place is one of the most famous squares in Europe. Hundreds of thousands of students come here to see fairs, listen to street musicians and spend time with a bottle of a traditional drink.
It is here that you will find three insanely famous structures such as:
Park Inn by Radisson. From the roof of this building, not so long ago, professionals and amateurs began to make controlled jumps. For those wishing to perform such an action, we recommend booking the queue in advance because this action is quite popular.
The TV Tower of Berlin. In the past, this structure actually served as a TV tower. At the moment, there is a wonderful restaurant on the top floor, which revolves around its axis. You can get there by booking a place in advance or on a first-come, first-served basis.
Weltzeituhr or World Time Clock. This design is a clock showing the time in the world depending on the time zone. It is at this point that it is a popular meeting point for students for further joint travel around the city.
Goethepark
This park is a huge green area that all Berliners and visitors to the city use to come and relax on weekends. Festivals and fairs are held here every week. Those who create art with their own hands have the chance to register and bring their art for sale.
Small wagons with food, groups of talented dancers and singers are what you will see here. Everyone is free to have lunch on the grass, run with their pets, and play with children on special playgrounds. We are confident that this is something that would have to experience in Berlin.
Greenwichpromenade and the green area around
For those who do not live in the center of Berlin and are located a little further north, there is a delightful park in the calm and beautiful Tegel district. This place is suitable for those who want to travel and have their quiet time by the river and do some research or writing. Having climbed a little higher, it will be possible for you to visit a small nature reserve with wild animals and feed them with your own hands. Such moments with nature will delight both skeptics and romantic personalities.
Der Museumsinsel
Rather than googling a list of museums and navigating around town, the best option would be to drive to Museumsinsel. These are the dozens of famous museums in the city that will not leave you without interest. Traveling in the direction of Alexanderplatz and walking just a couple of kilometers, you will find yourself right here, and you can enjoy not only the architecture and historical values, but also relax near the water, reading a book or doing any other activity.
Editor's Note: Ruth doesn't just mention that Berlin is an interesting place. She chooses various places in the city to feature in her travel blog post.
Let's explore more travel blog topics.
Berlin breaks new horizons
Having the opportunity to visit Berlin actually makes you a happier person. You will be free to be inspired by both the history surrounding you and people with amazing views on life. This city has absorbed all the beauty of German culture that will definitely affect you as a person.
You will see hundreds of people on the streets every night. One of the tricks you learn here is the fact that you become freer as you enjoy the environment.
Editor's Note: Be sure to mention if the city is unique in any way as part of your travel blog topics.
Wrapping Up: Travel Blog Topics
In closing, by reading this post, you saw an example of a travel blog post with three important travel blog topics.
Readers, please share so travel bloggers discover this guide to tourism blogging with these necessary examples of travel blog topics.
I look forward to your views in the comments section. Do you have more ideas for essential travel blog topics to include in a travel blog post?
Authors: Janice Wald and Ruth Harding

Janice Wald is the founder of MostlyBlogging.com and co-founder of the Mostly Blogging Academy. She is an ebook author, blogger, blogging coach, blogging judge, freelance writer, and speaker. She won the Best Internet Marketer Award and the Best Blogger Award at the 2021 Infinity Blog Awards. Wald was also nominated as 2019 Best Internet Marketer by the Infinity Blog Awards and in 2017 as the Most Informative Blogger by the London Bloggers Bash. She's been featured on Small Business Trends, the Huffington Post, and Lifehack.