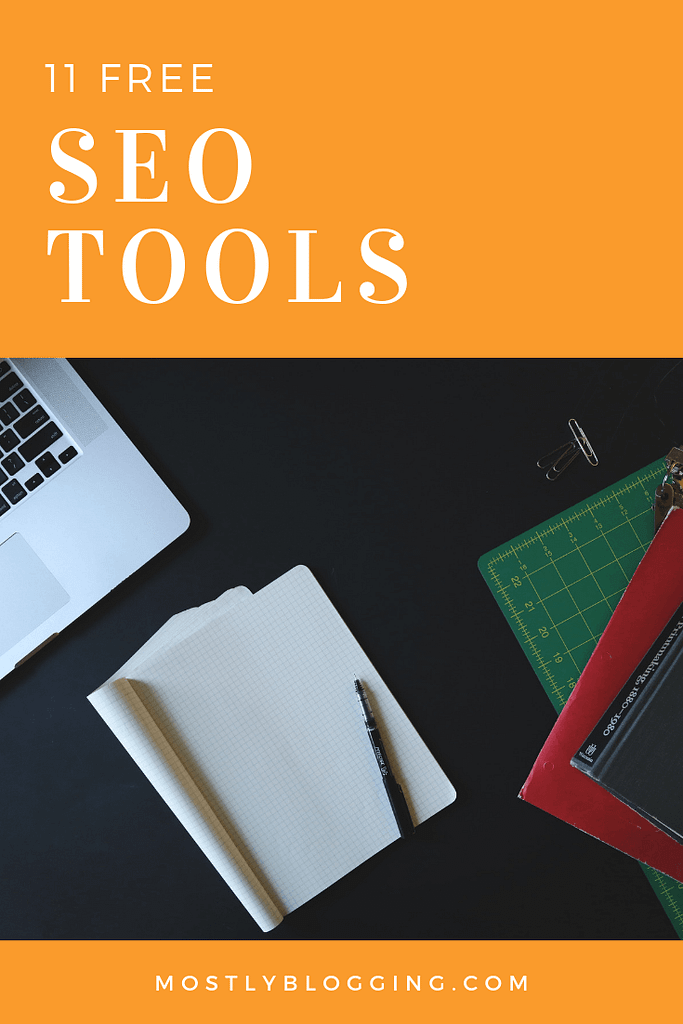 Welcome to Day 9 of my 12 Days of Christmas series!
Every day between now and January 5, the end of the 12 days of Christmas, I'll be featuring a different category of free blogging tools.
Each day a bite-sized blog post of blogging tools grouped by function for your convenience.
You might believe all SEO tools help us find keywords, but they have many purposes.
For example, the tools in this post help you to discover your link portfolio, Google rankings, how to improve your site's SEO potential, and others.
Bring on Day 9 of the 12 Days of Christmas: 11 Top Tools for SEO.
Top Tools for SEO
Ahrefs Although Ahrefs charges for using their keyword research tool, other helpful components of Ahrefs are free. The Site Explorer, for example, tells me my top posts and alerts me when someone links to Mostly Blogging. [Read how to use Ahrefs, a guide.]
Alexa.com In yesterday's SEO keyword tool post, I listed Alexa as a keyword tool but it has other valuable metrics for you as well. Alexa will tell you how many websites are better than yours in the world and in your country. When you go to Alexa.com, you want the number to be low. The greater the number, the greater the number of websites that are better than yours. [Read This is What You Need to Know to Use Alexa.com].
Ask The Public shows you a web of questions. I enjoy the ambiance. The man who greets you is a riot. You've heard longer posts tend to rank at Google. For those of you who struggle to make your posts longer, answering the questions at Answer the Public help.
Free Backlink Checker If you've ever wondered about your backlink profile, this is the tool for you. You'll see your top backlinks, whether the links to your site are dofollow or nofollow links, and what anchor text was used to link to your website.
Google Analytics You can find any metric you can imagine needing at Google Analytics. For example, you can see who is on your blog in real time, the best days and times of the week to publish, and which social media sites send you the most traffic.
Google Search Console Are you worried your search traffic is low because you're receiving a penalty from Google? By going to Google Search Console, you can see if you have any Google penalties against your site. Google Search Console is one of the Google Webmaster Tools, SEO resources.
Hubshout I use Hubshout to see which pages my articles rank on Google. If I keep linking to those articles, I could move my articles higher in Google's Search Engine Results Pages (SERPS).
Link Explorer (Formerly Open Site Explorer) is Moz's tool. I use Link Explorer to check my Domain Authority Ranking. The higher the ranking, the easier it is for me to monetize my blog. People want links from people with high DA's and they're often willing to pay for them. I only collaborate with bloggers in my niche, blogging and marketing. Google likes us to link to relevant content.
SEOQuake is a Chrome browser extension. After installation, when you put the keyword you are researching in the Google search bar, you'll see your competition at every website you visit.
SiteCheckerPro Do you want to know what you're doing wrong when it comes to SEO? Check out this tool that gives you a free SEO audit.
SpyFu You can use SpyFu to check your SEO metrics as well as your competitors' metrics. You need to sign up, but the account is free. I am a SpyFu affiliate. I hope you'll sign up through my affiliate link if you register for an account. 
Please share so other website creators discover these 11 top tools for SEO.
Readers, did I forget any? Which of the top tools for SEO is your favorite?
Source
Many of these tools were originally listed on 137 Best Free Blogging Tools.