Time.
We all get the same 24 hours.
Or do we?
Some people seem naturally more productive than others.
Does it come naturally or do they know stellar time management activities?
Guest author Erica Silva explains 7 time management activities you can do to stretch your 24 hour day.
Although she calls her article, "7 Time Management Tips for Newbie Bloggers," these tips are great time management activities for bloggers of all levels.
The importance of time management cannot be overstated.
Bring on the time management techniques!
7 Time Management Tips for Newbie Bloggers
by Erica Silva
A well-written blog can take a lot of time to construct. Blogging isn't about just typing a bunch of words and publishing it. There's much more to it. Writing a good blog consists of a few necessary steps that every newbie should consider. These include inspiration, interest, research, writing, formatting, editing, image development, and promotion.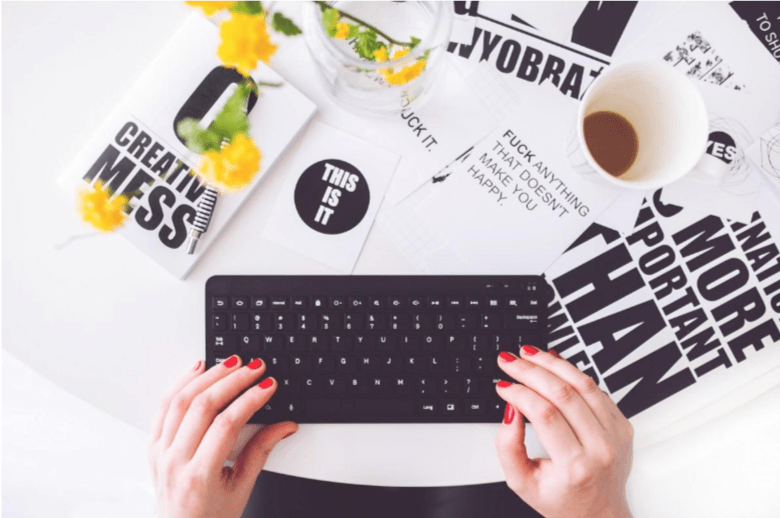 The right approach to blogging
It is important to understand that blogging requires a serious time investment. Of course, you need enough time to complete the steps mentioned above. As a newbie, it could become quite challenging to manage your time through the writing and publishing process. Thus, time management is essential.
Another step is to watch your blogging platform grow. After all, you are blogging for a purpose. Mostly, it is to reach a larger audience and get your message through to a bigger crowd. That's why utilizing our time in the best possible way is critical to achieving the blogging goals we set.
While it is good to set deadlines, they may cause you to develop a Writer's Block instead. You may feel unable to focus on any step of constructing a good blog post. It can eventually make you feel more exhausted. Over time, with such an approach, blogging becomes a burden instead of a passion.
When blogging becomes a chore, you may find it more challenging to get the right inspiration and motivation to write. Whenever it is time to crank out a nice blog post, you can do nothing but draw a blank.
Planning and creating killer content that attracts and sells on a regular basis is not a joke. It requires serious determination and time management. As a newbie, you must take your time for the topic generation, maintain posting consistency, and follow a proper editorial process.
Top Seven Time Management Activities for Newbie Bloggers
If time has been the trouble-maker for you, here's everything you need to learn about getting a hold of it.
Pay attention to your habits and surroundings
Your situation and lifestyle can be a big hurdle why you are facing trouble with time management for blogging. Too much distraction, lack of inspiration, and habits that keep coming in the way can make blogging tiring.
Put an effort to bring a change. Just wishing it would happen miraculously won't work. Your experience in this regard does not matter. Even as a newbie, it is never too late to take action. Bring positive changes to your daily habits and change the situation around you.
If you don't have a dedicated place to write, make one. You need to pull yourself out of distractions and habits that put a barrier between you and a nicely written blog.
Appreciate success, even small ones
This is the key to keeping yourself motivated to write more efficiently.
Did your blog post get a re-tweet? Is there a positive comment on your blog? Did you earn more likes on your Facebook page? Did more people sign up for your blog? These may seem like small achievements but are all the reasons you should celebrate your success.
Blogging is a slow game, but once you reach that level with patience, it becomes a game changer. Keep your expectations practical. You may not get enough response right away. Give it time and while you do that, appreciate small successes to keep yourself motivated for better blogging time management.
Try using a blogging content calendar
Using a content calendar for blogging will upgrade it from a leisure time activity to professional status. It's the best way to put your blog on the map. A content calendar is a plan, a process, a system that allows you to create content from scratch to publication without any bumps or hiccups along the way.
It puts everything in place for you so you can grow your blog and make the most out of it. The top benefits of using a content calendar include:
Keeps everything organized
Gives you the idea of your blog content by simply looking at it
Allows you to keep a consistent approach
Helps with honing your content marketing plan
The idea is to chart down the content plan for each blog, so you stay organized and on track to create that piece. While you can put anything on your content calendar as per your requirements, some basic sections may include the topic idea, suggested headlines, keywords, call to action, idea development, categories, etc.
CiteNinja is an efficient blogging tool which can also help you achieve the same benefits with the way it engages influencers to drive more traffic to your blog.
Establish productive work hours
We all have those hours during the day where we feel most energetic and productive. Utilize that time to write a blog if you really want to keep up with time management. It could be early in the morning, late at night, or any time during the day. Setting your primary working hours allows you to completely dedicate yourself to that one task without feeling distracted or torn between the other things you could have done.
Setting a time bracket where you sit and write your blog is an effective method to boost your productivity as a newbie blogger.
Whether you're a noob or a master in this field, it is important to understand that you can't give your best shot every time. Instead of trying and doing it all, it is important to keep a slow and steady approach to blogging. That's the best way to achieve it with excellence.
In the quest of trying to accomplish everything, we end up with nothing. There are various aspects of blogging – including social media – and that can be too much to run at the same time. Break your tasks into different categories and address them accordingly for better time management.
Incorporate social media effectively
If you are still doing it all manually, chances are that you may utilize much more time than you can afford to do a single blog post. Automating the scheduling of your social media for blogging is one of the best steps you can take towards time management.
Set up automatic post publishing to Facebook, Twitter, and other social media platforms. Many social media management tools can help you schedule and craft updates as per your specific requirements. Also, don't just stick to scheduling for the day. Go ahead and plan the future for your blog for tomorrow and beyond.
Have a personalized approach
Everyone has a personalized rhythm that only works for them. We are all individual beings, who work differently. Copying other people's schedule and routines may not be the most efficient thing for you to do.
Do what works best for you. Focus on a workflow that naturally blends with you and your lifestyle. Once you are going to have a more personalized approach toward blogging, you will naturally be more efficient with it.
Wrap up
Blogging is time-consuming. It requires a proper time investment. To yield the best results out of our blogging activity, it is important to make the very best out of the available time we have.
These tips mentioned above will help you do just that. So follow these simple rules and make some small changes in your routine and experience the difference it makes to your blogging career.
AUTHOR BIO
ABOUT Erica Silva
Erica Silva is a blogger who loves to discover and explore the world around her. She writes on everything from marketing to technology, science and brain health. She enjoys sharing her discoveries and experiences with readers and believes her blogs can make the world a better place.
Find her on Twitter: @ericadsilva1
Readers, successful bloggers know the importance of time management.
Please share Erica's tips so bloggers discover Erica's time management activities.
Do you have any time management techniques you can recommend? I look forward to your answers in the comments section.