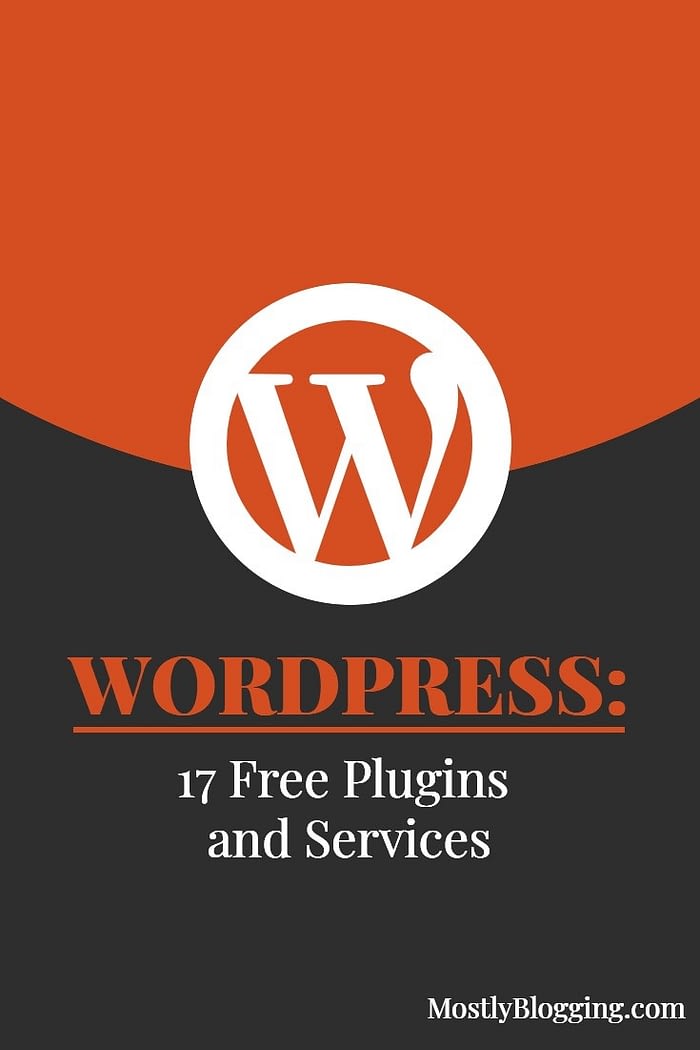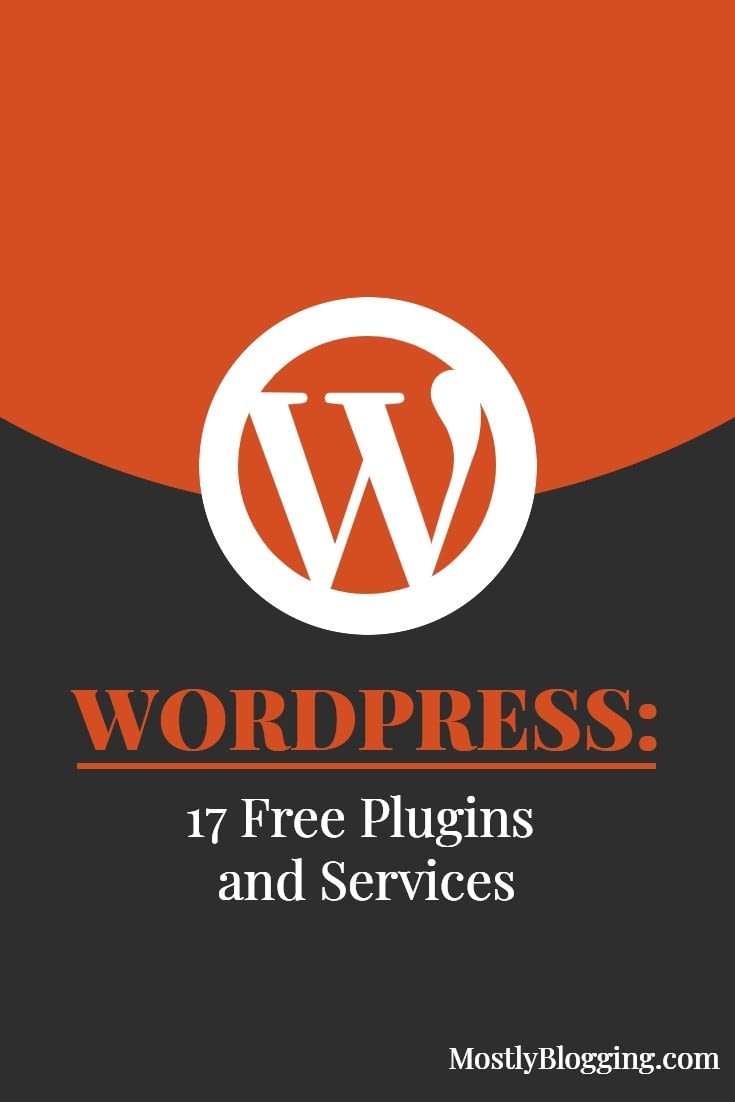 Technology and social media.
Many people insist technology and social media are separate entities. They feel technology and social media have a cause and effect relationship.
Often, articles explain the effects of technology on social media.
I maintain they coexist.
This post is about technology and social media tools and services that help bloggers.
For your convenience, the tools are grouped by function.
Types of blogging tools:
Spam
Repurposing
SEO
Social Media
It gets better: All these tools designed to help you with technology and social media are free.
When you use these free tools and services, you save time and money.
Are you ready to learn about new technology and social media services? They will speed up your tasks and make you a more effective blogger.
Let's dive in to bloggers' world of technology and social media.
Technology and Social Media for Bloggers
Many blogging tools exist to make bloggers' tasks quicker and easier. These reviews present a small overview of some of the functions these tools can accomplish for you.
Spam
Spam catchers filter out spam comments from the rest of your blog comments.
This plugin seems to be bloggers' go-to tool for catching spam.
WPBruiser
I never heard of WPBruiser before my business partner recommended it. He saw I was getting a great deal of spam with Akismet, so we switched to WPBruiser.
I find the results comparable. I still get the same amount of spam comments.
Repurposing
Save yourself time. Reuse old blog content to generate new traffic.
Bibblio
This tool suggests relevant internal links but shows your dominant graphic with your headline.
This is helpful since many people will be attracted to the graphic and be more inclined to click your link.
SEO
SEO tools help you generate search engine traffic.
Google Maps Widget
This plugin helps with local SEO.
Are you advertising a local business?
Google Maps Widget lets you show the location on a map on your blog or website.
Here is a Google Maps Widget tutorial.
Rank Math
Rank Math makes sure your post is optimized for search engines. The goal of Rank Math is to help you get your SEO score to 100.

Getting to 100 is extremely difficult. As a matter of fact, what you see in the screenshot is a first for me.
Never before in all the times I've used Rank Math did I ever see a 100/100 in my dashboard.
I finally achieved a perfect SEO score of 100/100 for my post about blog commenting sites.
Does Rank Math work? Does trying to boost your Rank Math SEO score succeed in boost your rankings?
At the time of this writing, my post about Ubersuggest Alternatives is in Position 1 on Page 1 of Google's SERPs (Search Engine Results Pages.)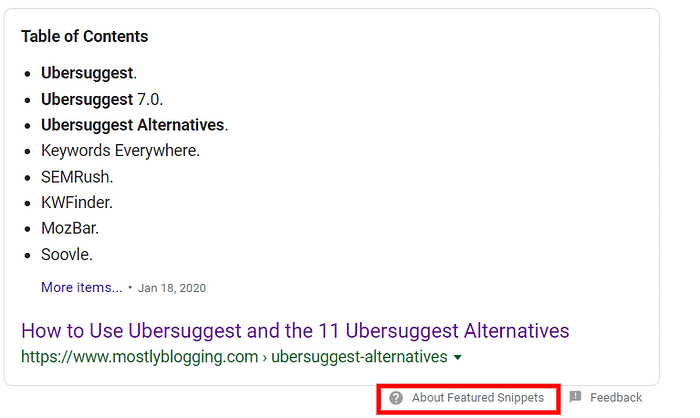 As you can see, my Ubersuggest alternatives post is in the Featured Snippet box on Page 1 of Google for the keyword Ubersuggest Alternatives.
I use Rank Math. Coincidence? Maybe, but I find my SEO is better since switching to Rank Math.
You, too, can see the effect of using Rank Math and these other SEO plugins by using a search engine position checker.
In addition to using Rank Math as a tool to optimize your SEO, you can use Rank Math for keyword research.
Look: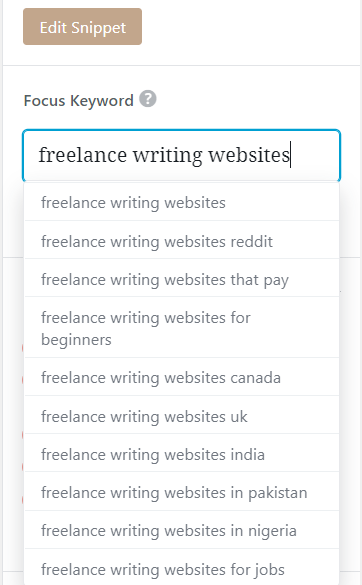 Do you see how more keywords populate when I start typing in my focus keyword into the Focus Keyword box?
Another helpful feature of Rank Math is your ability to access the tool right inside your WordPress dashboard.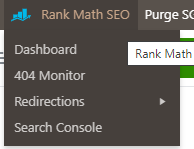 While many WordPress plugins have this feature, not all of them do. You'll find Rank Math's functions at the top of your dashboard.
Look what you see when you click Search Console/Search Analytics: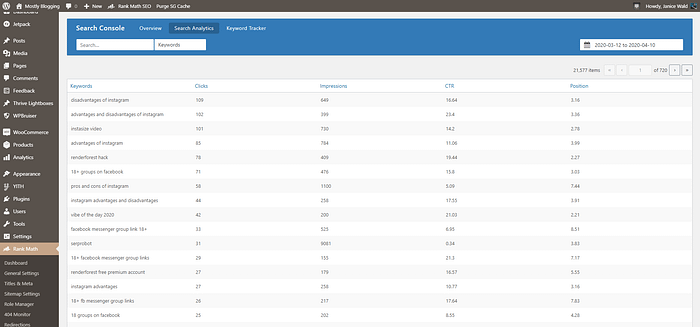 You see Clicks, Impressions, CTR (Click Through Rate) and Position.
Yoast
Yoast was considered the industry standard.
For years, bloggers didn't need to worry about their SEO knowing Yoast's green light indicated they were optimized and could publish.
In recent years, Rank Math seems to be challenging Yoast's prominence as the free SEO tool of choice.
Broken Link Checker
Google will penalize you for having dead links.
User experience is paramount to Google.
When visitors encounter dead links, they become frustrated.
Therefore, Google will lower your standings in the SERPs if your links don't work.
The Broken Link Checker solves this.
Warning: The Broken Link Checker may slow the loading time of your site. It slows mine. Google also doesn't want to show slow-loading blogs to visitors also out of concern for user experience.
Therefore, we turn off the plugin and keep it off. Periodically, we turn the plugin on, and we manually fix the broken links the tool shows us.
Lara's Google Analytics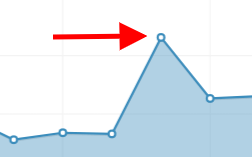 Lara's Google Analytics is a free WordPress plugin that puts a code on your site.
I'm not too tech-savvy, and I was about to figure this out.
I tried other Google Analytics plugins but I keep returning to Lara's.
Lara's Google Analytics shows you all sorts of metrics for your website such as sessions, top pages, page views, and bounce rate.
Structured Content
When discussing technology and social media bloggers need, many people tell me they've never heard of Structured Content or its value to your readers.
You need to include Frequently Asked Questions and answers in your post.
The Structured Content Plugin gives you your FAQ box. Put the questions underneath the content. Type the questions people are searching for and the answers.
Including an FAQ box is a way to make your post longer. People spend more time on your site which improves your bounce rate and helps your SEO.
Google likes you to have structured content.
Structuring your content keeps your post more organized for the reader.
Google give priority visibility to posts that enhance the user experience (UX).
The way I structure my content is by inserting a Table of Contents and a FAQ (Frequently Asked Questions) Box.
If you search your keyword, Google will tell you what questions people are typing in to find content similar to yours. Include the answers in your post.
Using the Structured Content plugin, I added this Frequently Asked Question box to my post about unfollow apps.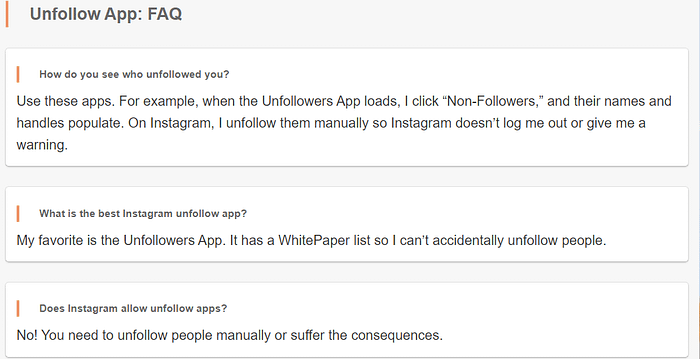 Gutenberg Ultimate Blocks
This is Gutenberg's plugin. Gutenberg makes the WordPress Classic Editor.
I'm loving so far the Ultimate Blocks Add-on for Gutenberg.
For example, I use the tool to insert a Table of Contents.
Advantage: If you're using Gutenberg Editor instead of the Classic, you're in luck. It makes a gorgeous Table of Contents with cool bullets.
For instance, I love the red checkmarks you can use instead of the usual round black bullets.
Disadvantage: My Heading 3 is bigger than my Heading 2 in the Table of Contents. My tech helper must keep going back to the Gutenberg helper who I met in a Facebook group. Ultimately, I'm just making everything H2 to avoid this distracting look which, strangely, is only visible on the desktop.
Checking my Google Analytics, most of my readers see my posts on desktop, so this is a problem.
User experience matters. People leave you if they find your site, well, unsightly.
You can get a lot more for your WordPress Gutenberg Editor blog post with Ultimate Gutenberg Blocks.
Look at your options: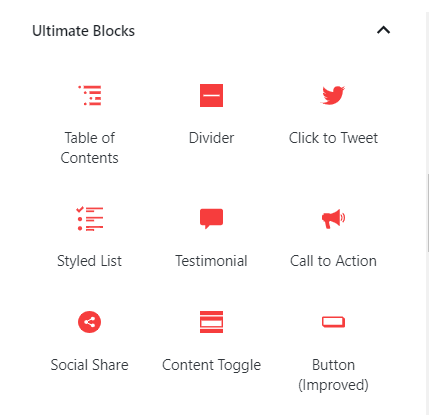 LuckyWP Table of Contents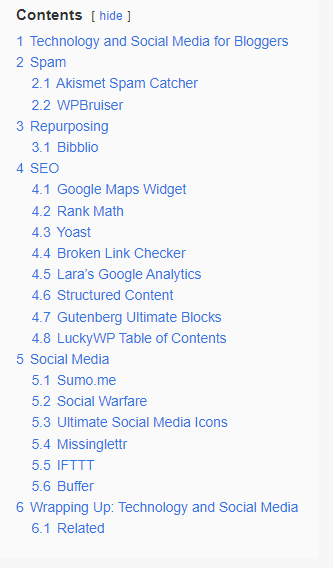 This is the Table of Contents for this post.
Note: You have the option to hide the Table of Contents.
You can also change the appearance and have the Table of Contents extend across the width of the post.
I use this tool to insert a Table of Contents that looks aesthetically pleasing on both the desktop and mobile.
Note: Many plugins can slow your site impeding search engine traffic. Google doesn't like to show slow-loading blogs to users. Therefore, if you're looking for a free SEO Tool you can use that doesn't slow your site speed, you can use the free Moz toolbar.
This tool list should be a technology and social media guide.
Are you ready for social media tools and services that will streamline your content promotion?
Social Media
Social media tools help you generate traffic from social media sites.
Sumo.me
When I first started blogging, I used the Sumo.me social sharing buttons. I never had technical issues and found Sumo.me's additional tools instrumental in growing my blogs. The optin form and other tools are free.
I recommend Sumo.me. Their tools are user-friendly and are effective in growing your email list. Here is the link to download: https://wordpress.org/plugins/sumome/.
Social Warfare
I had terrible trouble with Social Warfare Pro.
There were constant updates. I kept getting fatal warning errors and had to keep bothering my technical helper to solve Social Warfare Pro issues.
Although Social Warfare Pro is what I used, and that's a premium tool, the Social Warfare plugin is free.
Ultimate Social Media Icons
I've used many social share tools:
WordPress Publicize, Sumo, Social Warfare, and now I use Ultimate Social Media Icons.

When you look to the left, you should see my social share buttons.
If you look at the screenshot, you'll see what happens when the visitor hovers over the Twitter bird: They are given the option of following you on Twitter as well as tweeting your post.
You can adjust these options in the plugin's settings.
Missinglettr
Missingletter is a social media content creation service. The tool draws from your RSS feed and creates social media content for you each time you publish.
Missinglettr saves me hours of time on social media promotion.
I put the content the service creates on Twitter and then when Buffer's app analytics tells me what content was retweeted, I put the content in Facebook groups, Instagram, and other social media sites.
The site seems so good to be true, a commenter insisted the site charges.
Look: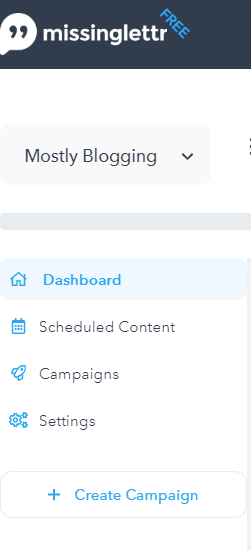 This screenshot shows your Missinglettr dashboard. Notice at the top of the screen, the site clearly states the service is free.
Ben and his crew over at Missinglettr are friendly, helpful, and respond promptly.
Here is a Missinglettr tutorial.
IFTTT
The acronym stands for If This, Then That.
The tool causes a cause and effect reaction.
My publication of WordPress blog posts, the cause, makes a reaction, the effect.
The resulting effect is your posts get shared across any social media channels you select.
For instance, my posts get published on LinkedIn, Twitter, and my Facebook Business Page.
The possibilities of cause and effect reactions at IFTTT are endless.
Buffer
I'm a huge fan! Buffer is my go-to tool for social media scheduling.
I use Buffer to schedule my Twitter and Instagram posts.
The Buffer app has analytics that show me my top tweets. I take them and share them on Facebook and Instagram.
Also, the Buffer team is friendly, helpful, and responds quickly.
You get 10 free optimized postings daily which is enough for me.
It's true: Buffer actually knows when your social media followers are on different social media sites and posts for you during those optimal times.
Bonus Tip
No post about technology and social media would be complete without mention of an editorial calendar.
You need a place to schedule your content ideas.
Seeing your content plans laid out will ensure you have a variety of topics in order to avoid boring your readers.
Planning ahead also prevents last-minute pressure when you need a content idea.
WordPress and Publish Press both have an editorial calendar plugin. I've used both happily.
My technical helper believes the WordPress Editorial Calendar plugin is lighter. I use it to avoid slowing my site's loading speed.
On the other hand, Steve at Publish Press is helpful, friendly, and responds promptly if you have a problem.
If you're not worried about slowing your site speed, I recommend both plugins.
Technology and Social Media FAQ
New ideas of what it takes to be social are created by technology.
Social media drives technology (Source). Advancements in both social media and technology drive most industries.
Wrapping Up: Technology and Social Media
You need to know a great deal when you're a blogger. Many bloggers complain that the technology is overwhelming.
Other bloggers complain they don't understand social media.
Hopefully, this guide made both the technology and social media skills that go hand in hand with blogging easier.
These 17 technology and social media reviews just scratched the surface of all that these tools can do, but these are the ways in which I use them.
Readers, please share so bloggers discover this guide to the technology and social media skills that bloggers must know to be successful.
I look forward to your views in the comment section: Can you suggest any additional tools or services that belong on a list of technology and social media for bloggers?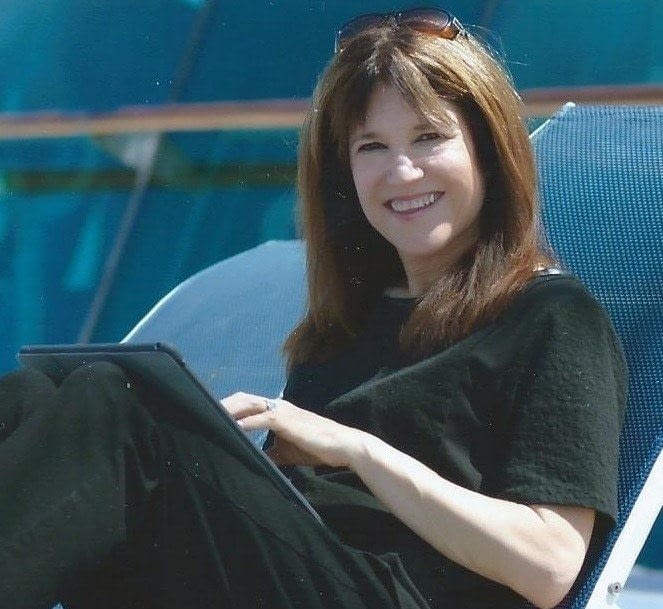 Janice Wald is the founder of MostlyBlogging.com. She is an ebook author, blogger, blogging coach, blogging judge, freelance writer, and speaker. She was nominated as the 2021 and 2019 Best Internet Marketer by the Infinity Blog Awards and in 2017 as the Most Informative Blogger by the London Bloggers Bash. She's been featured on Small Business Trends, the Huffington Post, and Lifehack.