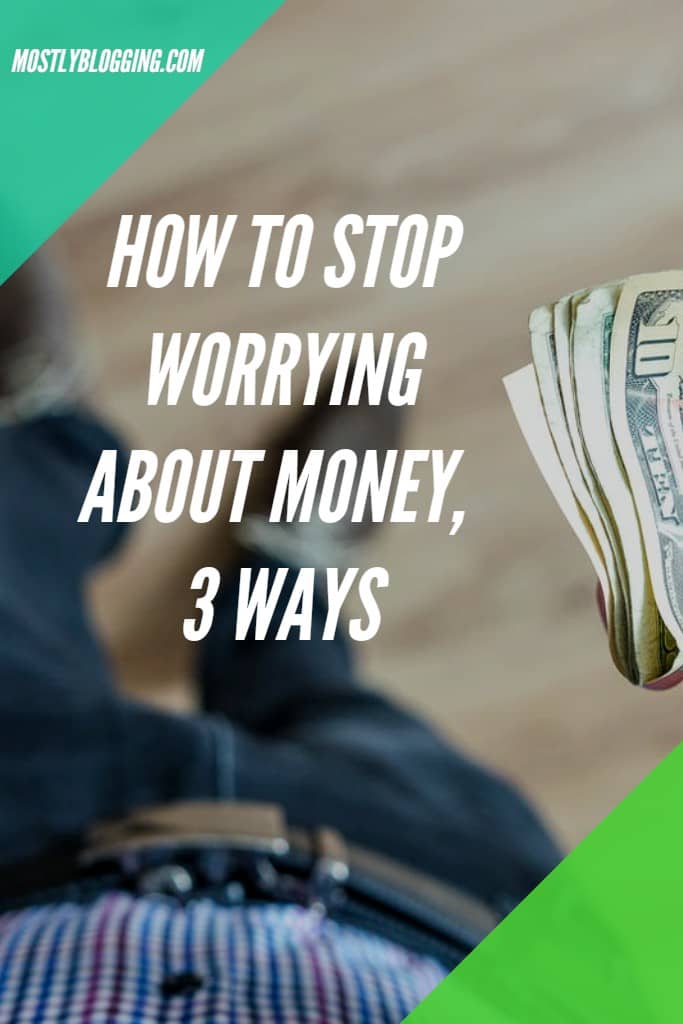 Are you here to discover how you can stop worrying about money and start living life?
If you need to know the most effective ways that you can deal with financial stress, you are in the right place.
Do you find yourself frequently worrying about money?
If so, don't worry as you're not alone.
There are a lot of different factors in people's lives that end up causing stress, but money is one of the most common.
Adults frequently experience undue amounts of stress when they begin to consider their finances, whether this is because they are wondering whether they make enough, will be able to pay their bills, or will be able to attend to the social commitments that they've agreed to go to.
This is the leading cause of a lot of different health issues.
By reading this post, you will find three ways stress can hurt you both mentally and physically. You also discover three ways you can stop worrying about money and start living.
Let's start exploring how we can stop worrying about money and start living.
What Impact Can Financial Stress Have on Your Health?
You may be wondering what kind of impact financial stress can actually end up having on your health.
Before we get to how to stop worrying about money and start living, let's explore the damage worrying about money can cause to your health and wellbeing.
Effects of Financial Stress
Well, these kinds of issues can often lead to:
Issues Surrounding Mental Health
In a lot of different circumstances, there has been a clear link drawn between someone's mental health and their financial situation. If someone is in a poor financial position, this can lead to them becoming anxious, which has a massive negative impact on an individual's mental health and overall health.
Negative Impact on Physical Health
The impact of financial stress can also be felt on an individual's physical health. Some of the different issues that it can lead to include but aren't limited to the likes of persistent headaches, migraines, pains in the stomach, diabetes, heart disease, and problems with sleep too.
If you are finding yourself constantly stressed, you don't give your body time to recover from that stress, and this means that your immune system grows weaker, and you are subsequently left a lot more susceptible to illnesses. This is why it can lead to the aforementioned issues.
Bad Coping Behaviour
When we find ourselves under different forms of stress, we can often look to unhealthy forms of coping as a way to deal with it. This includes the likes of overeating but can also mean you are taking drugs a lot or consuming too much alcohol. There are better ways of dealing with financial stress, and these will be discussed in more detail below.
How to Stop Worrying about Money and Start Living
If you are going to stop worrying about money and start living, you must learn to deal with financial stress in a way that means it does not take over your life. Getting on top of these negative feelings is one of the best things you can do to take back control of your life and work towards building a more stable financial future.
Try some of the below tips in order to stop worrying about money and start living your life to its fullest enjoyment, a life where money is not a concern.
Utilize Money Saving Apps
There are a lot of apps out there that can help when it comes to saving money, so you should try and take advantage of them.
Consider, for example, a bill pay app such as Deferit. Deferit will pay your bills, and then you will pay them back in four installments, all of which do not come with late fees and don't come with added interest either.
Chances are, paying bills is one of the things that is causing you to feel financial stress, and by using this kind of app, you will be taking the pressure off of yourself.
Try and Create More Sources of Income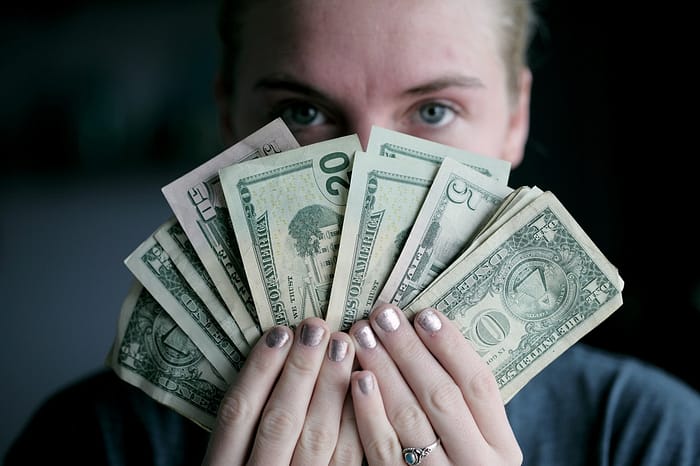 If you want to increase the amount of money you have in your bank, then there is no better way to do this than by creating more income streams. This could mean selling some old items that you no longer use, trying to get some freelance work, or even getting another part-time job on the whole.
All of this is going to lead to more money in your bank, and as that happens, the burden of financial stress will slowly become lifted.
Related Reading: Fun Retirement Jobs That Pay a Small Fortune
Try Mindfulness Techniques
There are a lot of proven benefits to practicing mindfulness, and one of the most prevalent is that you are dedicating time to focus on yourself, and in turn, this is making it so that you can address what is causing you anxiety. You will be able to address and overcome feelings of anxiety that you associate with financial stress by practicing mindfulness whenever you get a chance.
Don't worry if you don't know where to start with this, as there are a lot of meditation apps out there that can help you begin.
How to Stop Worrying About Money and Start Living: FAQ
How do I stop worrying about so much money?
Use money-saving apps, get a side income, and meditate or practice other self-care routines.
Conclusion: How to Stop Worrying About Money and Start Living
It is common to feel stress surrounding your financial situation; however, if you do not find healthy ways of beginning to cope with that stress, you will find it can have a bad impact on both your physical and mental health.
Dealing with such issues is often reasonably subjective; however, if you begin by working on some of the above, that is a good place to start to get rid of your financial stress and the anxiety that comes with it.
Readers, please share so people suffering from financial stress discover this action plan and can stop worrying about money and start living.
I look forward to your views in the comments section. Do you have strategies to stop worrying about money and start living?
Author: Editorial Staff
This post was contributed.