Are you trying to avoid startups mistakes?
It takes a long time to build a business until it takes off.
Having put a lot of effort, time, and money into it, the thought of incurring losses due to risk factors like theft and lawsuits can be daunting.
However, the world is a ruthless place for any business, and anything can happen. Your business being a source of livelihood, it's essential to protect it the same way you protect your family, assets, and money.
By reading this guide, you learn to recognize and avoid common startups mistakes.
This post provides descriptions and examples of startups mistakes that can hurt your new business before you have a chance to make a success of your new venture.
It gets better: This post shares how to avoid startups mistakes so you can hit the ground running with your new business.
Below is the ultimate guide to keeping your business safe by sharing common mistakes startups make and how you can avoid making them.
Pixabay – CC0 License
Let's dive in and learn how to avoid startups mistakes.
How to Avoid 5 Common Business Errors
Be clear about your terms and conditions
Business is always about negotiation and entering into contracts with clients, investors, and other parties. It is vital that before you get into any contract, the other party knows what they're signing up for.
Display clearly on your website your terms and conditions so that other parties understand how you operate. Include details about payment, returns, and ensure the language is easy to understand. This way, you build long-term customer relations and avoid possible lawsuits.
Even social media sites, online businesses, state their Terms and Conditions.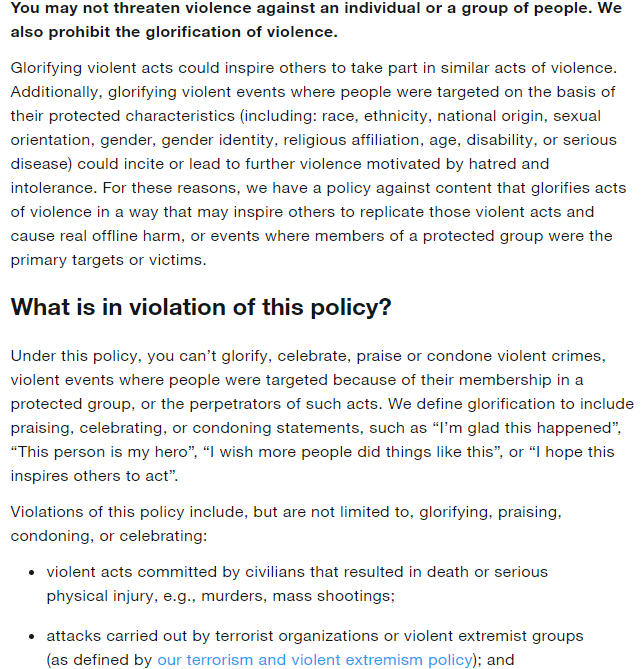 This is an example of Twitter's Terms of Service.
Be organized with your records
Business can be going smoothly for a while, but you never know when the road gets bumpy. Accurate records are essential amidst a national or global crisis like the COVID-19 pandemic when you need financial help or dealing with a lawsuit.
You can get the necessary assistance if you reference the up-to-date paperwork. Organize your records by backing up files, using labeled binders and folders, or hiring a professional bookkeeper if you're not good at it.
Get insurance
Business insurance is a sure way to protect your source of livelihood. Different insurance policies can protect your business in the event of injury, accidents, property damage, and employee negligence. If your business is service-oriented, professional liability insurance can cover you in case of a lawsuit from a client.
General liability insurance covers injuries incurred by vendors or customers while on the business premises. The best way to get protection is through comprehensive insurance from The Insurance Octopus. Insurance gives you peace of mind with less worry about the unexpected.
I developed an infection due to a fault of a manicurist. When I complained, she calmly assured me she had business insurance. She had reason to be calm. You don't have to worry when you have insurance. Emergencies become the problem of the insurance company.
Stay debt-free
Borrowing is normal for any business, especially when starting and amid a crisis. However, when debt piles up for a long time and from different sources, it can hurt you and your business. You face the risk of losing trust with suppliers and financial institutions and losing assets through auctioning. Be prompt about paying debt, stick to your budget, and set achievable goals with realistic timelines.
Maintain integrity
Business integrity is everything when it comes to ensuring your safety. You don't want to acquire a bad reputation that can bring your business to a fast stop. Ensure you engage in business practices that are legal and give quality services and products.
Be mindful of your partnerships and what you post on online platforms like social media pages. There are many advantages and disadvantages of social media for business, but some of the disadvantages are how scandals can ruin your business.
For instance, take care about the business environment and how you relate with your competition to avoid a controversy that can bring shame.
Facebook's Mark Zuckerberg and Apple's Tim Cook are currently embroiled in such a controversy. The two business giants started a feud over privacy rights. According to an April 2021 report by Business Insider, the feud extended over Cook raising a 2019 controversy Zuckerberg was involved in when he was accused of and later admitted selling users' data.
The situation came to be known as the Cambridge Analytica Scandal since Zuckerberg was caught selling users' data to Cambridge Analytica.
The scandal's outcome not only has Zuckerberg going toe to toe with Cook but becoming rivals with former MeWe CEO Mark Weinstein who publicly claimed he was Zuckerberg's rival since his social media company, MeWe, would never be involved in such a scandal.
Related Reading: More information about Facebook vs MeWe can be found in these MeWe reviews.
According to comedian Steve Martin, the public has a short memory. However, Facebook's Zuckerberg still hasn't been able to put the scandal behind him. Considering the #DeleteFacebook hashtag that keeps resurfacing on Twitter, the scandal may continue to haunt Zuckerberg.
Startups Mistakes: FAQ
What are 4 mistakes startups typically make?
Here are 5 common startups mistakes: Startups are vague, disorganized, unprepared, and incur debt and shame.
What are the most common legal errors made by startups?
Startups fail to get Workers Compensation Insurance in the event their workers get injured on the job.
Wrapping Up: How to Avoid Making Startups Mistakes
When starting a business, the last thing you want to think about is possible risks and threats. However, these are things you have to keep in mind and deal with to sustain your source of livelihood. Ensure that your business lasts by getting insurance, maintaining your integrity, paying debts promptly, and displaying clear terms and conditions with other parties.
In closing, this post described five common startups mistakes: Startups are vague, disorganized, unprepared, and incur debt and shame. This post also explained how to avoid making those business errors.
Readers, please share so entrepreneur discover common startups mistakes and learn how to avoid them.
I look forward to your views in the comments section. Can you suggest additional startups mistakes entrepreneurs should be on the lookout for?
Related Reading
See this Mostly Blogging post about successful business blog examples.
Authors: Janice Wald and a Contributing Author

Janice Wald is the founder of MostlyBlogging.com. She is an ebook author, blogger, blogging coach, blogging judge, freelance writer, and speaker. She was nominated as the 2021 and 2019 Best Internet Marketer by the Infinity Blog Awards and in 2017 as the Most Informative Blogger by the London Bloggers Bash. She's been featured on Small Business Trends, the Huffington Post, and Lifehack.
This post was made possible by the support of our readers.