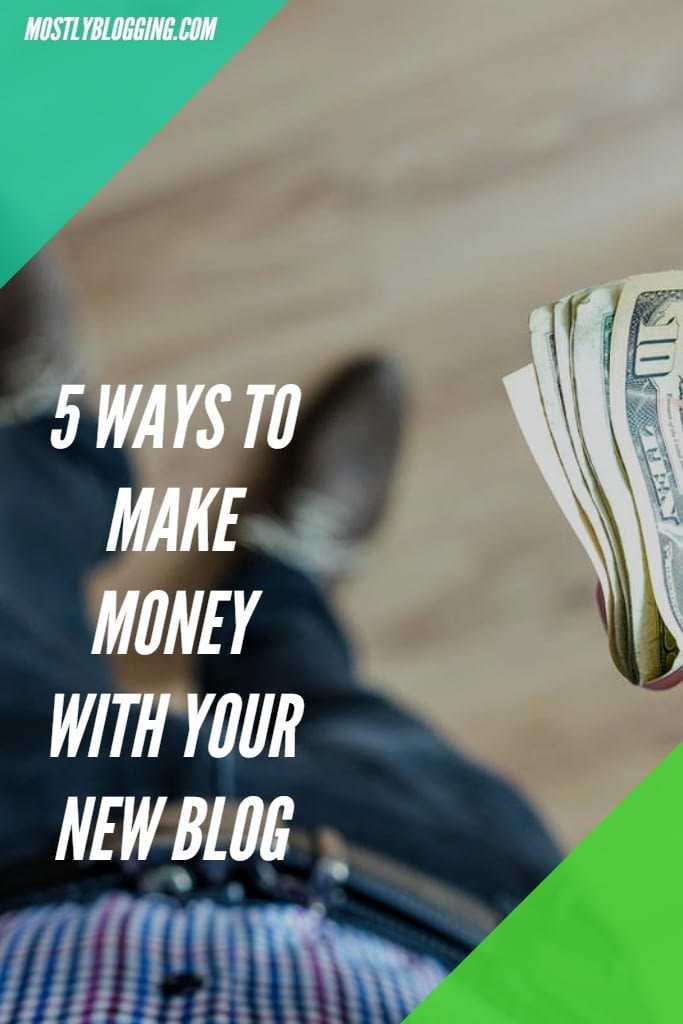 Would you consider quitting your full-time job and creating a startup blog?
A startup blog gives you more flexibility in your work hours since you create your own work hours.
You have more options such as whether to work evenings or weekends.
Establish yourself as a thought leader in your industry.
Make passive income selling related items on your website.
By reading this guide, you learn more about the advantages of creating a startup blog. You also learn about blog monetization opportunities and a famous pro-blogger who gave up the 9 to 5 to create a world-famous startup blog worth millions.
Let's get started learning how to create and monetize a startup blog and why you should.
How a Startup Blog Can Be Your Side Business
Blogging is a simple and easy side business. There is actually a lot of potential in this profession if you know how to use it right. It's not just about writing articles and getting people to click on your ads.
It can actually build a foundation for something much bigger and stronger. Here I have explained how you can start blogging and get the best out of it as a business. These successful business blog examples show blogging as a lucrative business is definitely possible. 
What is a Startup Blog?
A startup blog is a new blog that contains different types of content such as text and videos. The content is designed for a new blogging business. The goal of the content is to create a business with longevity.
You Can Do It with a Job
Blogging does not require you to work full time. If you want to get out of the job routine, you will have to build something first. After you have created a stable business, only then should you leave your job. Many of us consider the job a blessing; however, you can't fully utilize your potential at a job working for others. 
If you think you can become rich by working 9 to 5, you are gravely mistaken. Many of us don't even realize the heavy toll this routine takes by slowly killing us from inside. You will only need barely two hours a day to start and run your blog. In fact, you can only work on it on weekends and still make it a success.
Starting a blog is not as difficult because you have the choice to choose a niche that you will love to write about. You should look for something that is your hobby, and you know about the content more than an average person. 
It will be easier to write about it, and you won't have to spend a lot of time doing research. If you have to rewrite content from other's websites, you won't be able to build your own audience.
Not Much Investment Required
It's very cheap and easy to start a blog. You probably already have a computer. Now, you only need to buy three things.
The domain is the website name or address, and hosting is the online space where you upload your website. You can get a domain and hosting for as cheap as $20 a year and have someone build a blog website for $50.
You can make the website more attractive and engaging by investing more in it. However, you don't have to spend a lot of money at the beginning; you can make updates later.
You will be given an admin panel, most probably on WordPress, where you will upload your articles. It is suggested that you also learn some basics of blogging, which should not take more than 15 minutes. 
Other than this, you will have to spend a little on Search Engine Optimization. However, you don't have to invest in it for your blog. Simply learn a few basics of keyword research and link building, and that would be enough. Both of these skills are easy and don't require any technical background to learn. 
You Get Ads on Your Website
You do SEO to get traffic. It helps improve your search engine ranking and get people from other websites to visit your website. If you keep providing good and relevant content, people will directly start to visit your website.
When you start to get monthly traffic in hundreds, you can apply for Google Adsense or other services to show advertisements on your website.
The more people view or click those ads on your site, the more you can earn. They usually only show ads relevant to your audience and niche. You can make a decent income from these ads if you have monthly visitors in the thousands. 
You can find a lot of courses and articles about how you can get more traffic on your website and earn more from the ads. However, you don't just have to rely on ads. There are also some other methods to make money from the same blog. 
Start Selling a Service or Product
Some types of blogs make more money than others; however, no matter what niche you choose, there has to be a product or service associate with it. For example, you can start selling shoes or clothes if you have a blog about fashion. 
You already have people visiting your website and reading your blogs. You can suggest your products or services to them. If they do trust you and your content, they are likely to become your customer. However, you will need to work on increasing website traffic. It's a challenge, but it's not impossible. 
Look in the right sidebar. Can you tell we market our Mostly Blogging Academy on this website? Since this website offers blogging and SEO tips, marketing our blogging and SEO courses is a relevant form of inbound marketing. The important point: What you market needs to relate to the content of your website.
Become an Affiliate Marketer
Launching a product or service of your own, without a doubt, has more profit margin to offer, and it has more potential. However, it's also very difficult. You will need people to produce the product or offer a service to your clients. It's also your responsibility to manage them and provide customer service.
You can avoid all that by becoming an affiliate of an already established business. You will be paid a percentage for every referral. You only have to use their link on your blogs. 
Startup Blog Success Story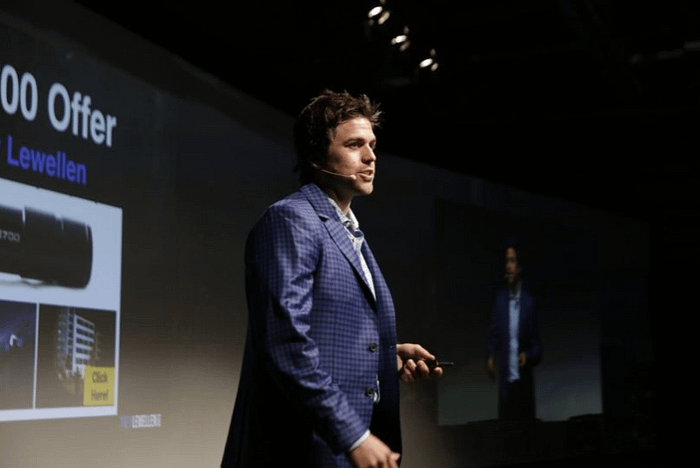 Trey Lewellen is an example of a startup blog success story.
Trey decided he wanted to create his own wealth and left his 9 to 5 job in 2012.
He created the Trey Lewellen Mastermind, an ecommerce program. According to a source, by 2017 Trey generated two million dollars in sales, currently receives orders of $10,000 a day, and has one million email subscribers.
He became such a successful affiliate marketer, he spoke at the Affiliate World Conference.
Today, he teaches other affiliate marketers how to achieve his success.
Startup Blog: FAQ
How Do I Start a Startup Blog?
Choose a niche you are knowledgeable and passionate about. Then, choose a domain, get hosting, and start your website. WordPress is the most popular blogging platform for bloggers.
Wrapping Up: Advantages of a Startup Blog
In closing, this post shared the definition and advantages of a startup blog, money-making ideas to use with your new blog, and a profile of Trey Lewellen, who quit his day job to become such a successful pro-blogger he appeared on the world stage.
Readers, please share so other bloggers wishing to make money blogging learn the advantages of creating a startup blog.
I look forward to your views in the comments section. Do you have any suggestions for strategies to create a successful startup blog?
Authors: Janice Wald and a Contributing Author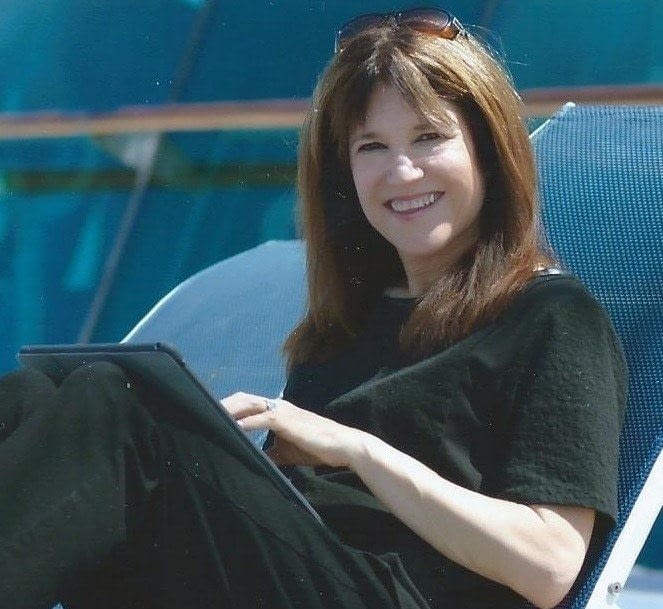 Janice Wald is the founder of MostlyBlogging.com. She is an ebook author, blogger, blogging coach, blogging judge, freelance writer, and speaker. She was nominated as the 2021 and 2019 Best Internet Marketer by the Infinity Blog Awards and in 2017 as the Most Informative Blogger by the London Bloggers Bash. She's been featured on Small Business Trends, the Huffington Post, and Lifehack.
This post was made possible by the support of our readers.