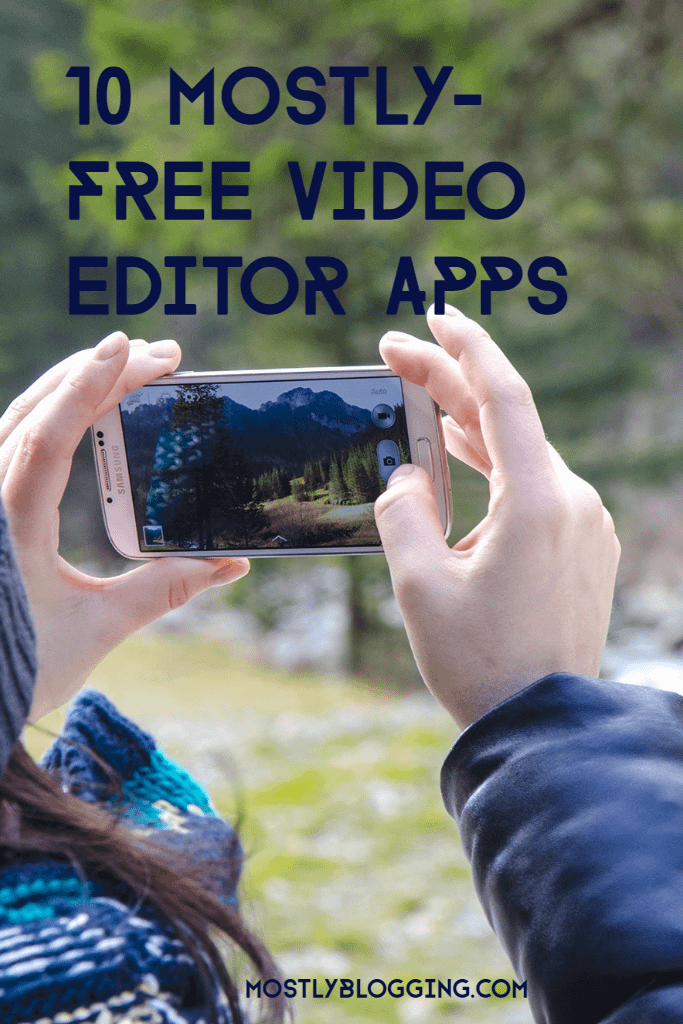 Check the 10 best mobile editors we gathered for you including a Splice app review.
The Best Mobile Apps for Video Editing
Looking for a video editor that can work on your mobile phone?
10 Best Mobile Apps for Video Editing | iOS & Android
During the pandemic, it became very popular to order goods and services at home.
Sometimes the very products do not need visualization, but some are bought precisely because a photo or video that describes its main functions is presented.
For internet marketing, it's not enough to simply shoot a video on your phone and post it.
This is a whole process, and a quality video editing application will be your main assistant in this process.
Today we'll take a look at the top 10 video editing apps and show you their pros and cons.
Let's get started reading the KineMaster review, the Splice app review, and the reviews of these other video editing apps.
TOP 1 – KineMaster
The program has powerful settings that allow you to cut and glue separate fragments of audio and video files, adjust brightness, saturation, set contrast, apply special effects and filters, share high-quality Full HD tapes on social media, YouTube, and Dropbox.
In addition, KineMaster contains twenty-five themes and a large number of special effects.
Using a voice recorder allows you to share personal comments, and embedding a picture in a clip will create the impression of slowly zooming in or out, simulating a sense of presence and immersion in the picture.
This app will be a good option to use for big projects like Bitcoin trading platform or any e-commerce website.
Price: Free
Platforms: iOS & Android
TOP 2 – Quik
The creation of videos here is fast, reminiscent of a three-step instruction.
The algorithm of actions is as follows:
1. Select media from the gallery;
2. Decide on stylistic tools;
3. Save your work in high quality.
In the process, you can rearrange frames in places, add your own or library music, crop, change the format, apply filters and styles. Additional features include changing the playback speed and adding slides with text.
Price: Free
Platforms: iOS &Android
TOP 3 – InShot
Simple and convenient application with a professional editor that allows you to process photos and videos, crop media, speed up playback, add music, text, special effects, and various filters.
There is a "collage mode", with a wide selection of layouts and schemes. The program is perfect for beginners who want to learn the basics of video editing.
Price: Free
Platforms: iOS & Android
TOP 4 – Magisto
The program from Vimeo allows you to create a creative product in three simple steps:
1. Choose a style;
2. Decide on the source media material;
3. Imposition of audio accompaniment on video (you can take music from the Magisto library or your own playlist).
The service will help you create musical slideshows, media collages, and full-scale films. It uses artificial intelligence in its work, transforming the shooting into an ideal, holistic, harmonious picture that conveys the essence of the audience's personal content.
Price: $9.99/month
Platforms: iOS & Android
TOP 5 – WeVideo
Cloud-based editor – contains an intuitive interface and animated dialogues. WeVideo works with material from the device's gallery, allowing you to shoot and photograph while you work. There are functions for trimming, merging, dubbing, adding effects, music, and titles.
Thanks to the cloud storage, you can edit the material on different devices, automatically continuing from the last place of correction. Processed files are saved in the best quality in the device memory or uploaded to social networks.
Price: $4.99/month
Platforms: iOS & Android
TOP 6 – FilmoraGo
Offers two types of accounts – basic and advanced.
Filmora basic mode allows to drag and drop videos, add music, create a video in minutes. The advanced version contains a repository of filters, allows the inclusion of predefined themes and effective transitions.
The ready-made version is saved in good quality and is available for sending to friends and uploading to social networks.
Price: Free
Platforms: iOS & Android
TOP 7 – Splice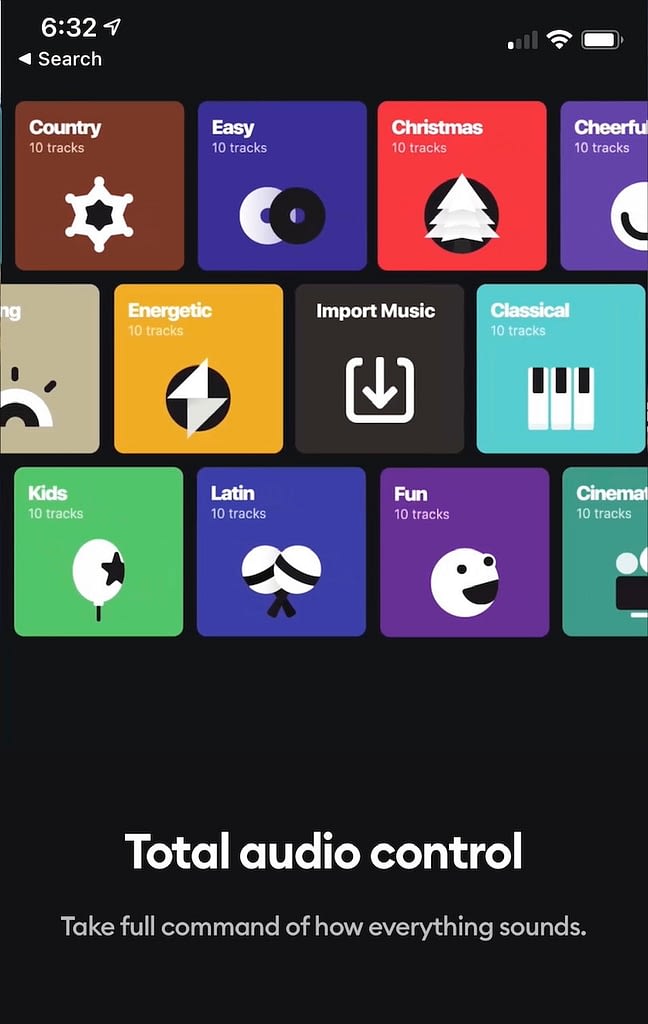 Splice App Review: Splice Overview
Splice is high-quality software for gadgets from Apple.
Splice is able to quickly create new clips using media stored in the device's gallery. The utility has an impressive music library and supports downloading tracks from iTunes, allows you to trim clips, apply filters, set up stage transitions, record sound comments, and add captions.
Splice is equipped with a simple and user-friendly interface provided with an algorithmically consistent guide to creating a creative product.
Splice App Review: Splice History
In 2016, Splice won the Stevie Award for Women in Business.
That same year, GoPro bought Splice.
Splice App Review: Splice Testimonials
In his Splice app review, Travelvids calls Splice one of the best video editing apps. He claims Splice is good at everything. He observed Splice became even better after GoPro acquired Splice.
Ryan Harris agrees. "There are endless things to do in the Splice app. I'm finding more things every day."
Splice App Review: Tutorial
Here you will find a Splice tutorial:
Allow Splice to access your photo library. Even though this is a video maker, that's where your videos and photos you might want to use in your videos are stored.
At the bottom of the screen, you'll see your choices from your video and photo library populating.
If you hold one down, you'll see the trash can so you can remove it. Holding down also enables you to drag and drop where you want each selection.
Note the time at the bottom as well. Try to keep your Instagram Story video under 1 minute.
When you've finished arranging your selections and omitting any you don't want, and your video is one minute or under, click Add. You can arrange your selections by holding down the image and dragging it where you want in the order in your video.
Step 2:
Select the music to accompany your video. If there's a particular song you like from your iTunes library, you can select that. I counted 15 genres of music you can choose from. I chose an instrumental I have in my iTunes library.
Step 3:
Format. I chose Portrait orientation since this is for an Instagram story. I kept the default transitions although I'm sure you can change them.
Click Done.
Splice prepared my video in less than a second.
Thinking my project was done, I was surprised so many choices awaited me.
I could add text, effects, and crop just to name a few. I was also given the opportunity to narrate my video.
In order to narrate, I clicked a small microphone I saw in the bottom right-hand corner of the screen.
I needed to add text after I finished my video.
To edit your Splice video:
Find your project. If you click Done, your list of projects should appear.
Find the scene you want to edit and tap on the photo or video. Click Edit.
All sorts of filters appear.
I read Instagrammers prefer strong clarity so I clicked the Text icon.
You can tap to enter text or pinch, zoom, or drag.
When I entered the text, it fit perfectly into my Instagram Story video. All sorts of font styles and color populated. I began to be surprised this app was free.
When you're finished, you have choices: Share to Facebook, share to Instagram, or save to your photo library.
There is so much more you can do with this app. For example, you can trim the video that you put in your Instagram Story.
Audio: I let the theme from the movie Terms of Endearment play but I still narrated by pushing the big red dot. If you don't get a red dot, pull the white line to the right, and you'll be able to record sound. Before you record, you'll get a 3-2-1 notice.
You can have sound effects too. They range from monsters to motorcycles.
Price: Free
Platforms: iOS
Note: Go cautiously. Splice is a third-party app. I use Splice with Instagram. Instagram frowns on users putting their Instagram user name and password into a third-party app. Instagram will ask you to reset your password.
More information about Instagram's ban on third-party apps can be found in this article on the consequences of using an Instagram unfollow app.
TOP 8 – Replay
Replay is one of the most popular editors for iPhones and iPads that allows you to combine short videos with smooth transitions and music with photo slideshows.
There are 24 video styles available, each with its own characteristics. For example, Type lets you overlay slides with animated text, Snappy lets you change the playback speed (from very slow to fast), and Dandy lets you create black and white silent films.
The finished video can be sent straight to YouTube, Facebook, Instagram, or sent to a friend on WhatsApp.
Price: Free
Platforms: iOS
TOP 9 – VidTrim
VidTrim is a video editor for Android with a very simple interface. Suitable if you do not want to dig into the application settings, but improve the captured video with one button. For example, you can quickly cut out a bad section by clicking on the scissors icon, flip the video, lower the quality, or overlay the soundtrack.
The program provides a standard set of effects, such as vignetting or converting to black and white. In addition, VidTrim allows you to extract frames from videos in the form of static images, as well as save audio in mp3 format.
Price: Free
Platforms: Android
TOP 10 – iMovie
iMovie is Apple's proprietary editor, in which you can "glue" videos shot with the "Camera" and other applications.
The program allows you to cut out unnecessary fragments, rotate frames, speed up / slow down playback, apply filters like in Instagram (there are ten of them – Black and White, Blue, Camo, Duotone, etc.), as well as sound and text.
You can edit the sound yourself. Users are given the opportunity to connect the sound effects built into iMovie to the video, overlay their own music from the i-device's library or off-screen comments in the form of an additional audio track.
iMovie Testimonial
Travelvids calls iMovie "Great for Making Dynamic Videos."
Price: Free
Platforms: iOS
TOP 10 Best Apps for Video Editing: Final Thoughts
We presented you with the TOP 10 apps to edit the video including a Splice app review. Some of the apps are paid but most are free and available on iOS and Android both.
The professional app will be your friend not only in online marketing but in an everyday life when you want to make a funny video for your friend or share something on YouTube.
If you need something highly professional with unusual features, you may find a good company to develop the service, for example, MLSDev – https://mlsdev.com/services/mobile-app-development.
Readers, please share so video makers read this Splice app review and learn about these other video editing tools.
I look forward to your views in the comments section. Are you familiar with Splice? If so, are there any observations you can add to a Splice app review? What is your favorite video editing tool?
Guest Author Details:
Mia Anderson is a content writer with the biggest focus on tech development, fintech, blockchain audit, and finance.
This post was made possible by the support of our readers.
Related Reading
Lumen5 is a popular choice for video editing. Here you will find information on Lumen5 and Lumen5 alternatives.
Renderforest is another popular choice for video making. here is a Renderforest tutorial.