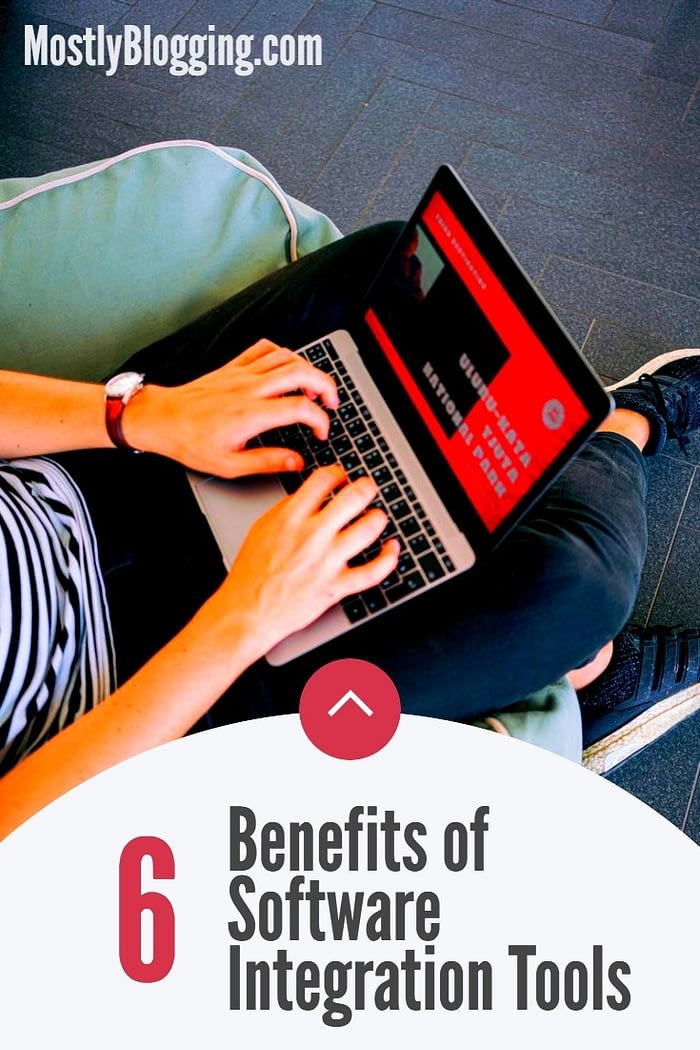 Contributed Post with an Introduction by Janice Wald
Software integration.
Do your apps work together?
They should if you want to save time.
They should if you want to boost your productivity.
They should if you want to streamline your operations.
When I read today's contributed post, I could not help be reminded of times I could have used software integration.
To this day, transferring data from Microsoft Word to Google Docs is problematic.
Deciding if I want to keep notes on my Apple iPhone Notes app or Pages app is time-consuming.
On the other hand, I will shout from the rooftops how much I love my software integration tools, Buffer, IFTTT, and Missinglettr. All three sync with my social media accounts and save me a countless amount of hours.
How do you get your apps to sync?
Why is software integration important?
Today's contributing offer answers to these questions and more. In addition, he reviews two software integration tools, PieSync and a PieSync alternative, Zapier.
Let's hear the reviews of the software integration tools and their benefits for you.
Cloud App Syncing: How Do I Make My Apps Get Along With Each Other?
In an era where everyone is moving their businesses to the web, it pays to invest in cloud apps.
These tools come with numerous benefits, including more secure data storage, faster provision of customer support, and reduced costs of managing a business.
However, they also pose various challenges, chief among them being difficulties in sharing data from one app to the other. This means whenever you fetch new data for your business, you have to enter it manually to each of your apps. Only a few business tasks are as time-consuming as this.
Fortunately, the emergence of data integration platforms like PieSync and Zapier has made cloud app data syncing a lot easier.
PieSync, in particular, does an excellent job at this with its 2-way synchronization process. With it, you can easily automate how your business tools share data between them.
How data integration tools streamline your cloud apps syncing
If you are like most online business owners, chances are that you use a wide range of tools to run crucial processes like emailing, data storage, customer support, and accounting. When this is the case, you're likely to lose track of important data flow and ultimately run into problems like poor customer support, loss of money, or data loss.
To avoid finding yourself in these unpleasant situations, consider acquiring a data integration tool.
The following are a few ways in which these solutions help:
Automate data syncing between apps
Suppose you use Hubspot as your CRM (Customer Relationship Management) and have Zendesk as your customer support tool. You can choose to implement a platform like PieSync to automate data exchange between these two apps.
For example, you can set some rules that command Hubspot to create a list of Zendesk contacts coming from certain regions. This makes it easier for you to send customized messages to these people, especially when you have offers that suit them and not necessarily the entire contact list.
And that's not all. PieSync, through its 2-way data sync function, also facilitates easy sharing of data from Hubspot to Zendesk.
Host blogger's comment: You can also sync Hubspot with Facebook.
Automatically delete duplicate contacts or entries
When entering customer data manually to multiple tools, it's very easy to forget and re-enter the same details unknowingly at a later date.
This leads to duplication of contacts which can be a major source of confusion.
The good thing is most data integration platforms are incredibly effective in identifying and riding databases of the duplicate information.
PieSync, for example, only requires an email address to locate duplicate contacts that might be existing in two or more business apps. The tool then goes ahead to enrich each of these records, ultimately solving the issue of duplication.
Sync multiple data pieces
Whether you're looking to sync contacts of clients or vendors or want to create records of partnering organizations, everything is made easy with data integration platforms. All you need is to sync data between the apps carrying this information and allow the platform to do the rest.
Benefits of cloud app syncing
Improve data accuracy
Any time you choose to enter data manually, it's inevitable for you to make human errors. The risk increases when you're trying to beat strict deadlines or working when tired. Inaccurate data puts your business at possible loggerheads with customers or government. Take, for example, the event of erroneous tax information.
You can avoid falling into these kinds of situations by automating data entry and sharing using platforms like PieSync or Zapier. This way, any new data is updated in real-time across all linked cloud apps without requiring any manual input.
Streamline workplace collaborations
If you manage a team of employees, you need to have mechanisms that make information sharing as smooth as possible. This can, however, prove challenging if you're using multiple apps and tools that require manual data input and syncing.
By implementing a data integration platform that automates data management, it means your team only works with the freshest information available. This is key in speeding up your business processes and enhancing overall productivity and results.
Enhance customer service experience
One of the quickest ways to lose customers today is by offering poor customer service. You can enhance this crucial process by ensuring your support team always has a 360° view of all your leads and customers.
An easy way to do this is to automatically synchronize data from relevant tools, including your CRM, analytics tools, and communication tools. This means your support team always has the latest information on where a customer is in the buying cycle – a critical success factor when trying to close more clients.
Wrapping Up: Software Integration Tools
In this post, I recommended Missinglettr as one of my favorite software integration tools since Missinglettr integrates with social media accounts.
Here you will find a Missinglettr tutorial.
Readers, please share these ideas for software integration.
Which platforms or strategies are you using to sync your cloud tools? Do you know any software integration tools? We'd love to hear your feedback.
Related Reading
This post offered business solutions in the area of software integration. Here you will find financial business solutions.
This post was made possible by the support of our readers.