Where do you create your content?
Blogs or social media sites?
Disadvantages to maintaining a blog exist:
The financial expenses, trying to optimize for SEO, and people complaining they don't want your emails bombarding their inboxes are just a few.
What are your options?
You could be a social media content creator and post your articles at social bookmarking sites.
You could write at revenue sharing sites like Virily and Steemit.
You could post your content on social media sites like Facebook.
Guest author Catherine Vanvonno evaluates which is better for you to do: post your content on your website or only be a social media content creator and post your content on Facebook.
Her evaluation is based on the following criteria:
Information Delivery
Design
Statistics
Ownership
and Interaction.
Blogger or Social Media Content Creator?
Website or Facebook: Which is Better?
by Catherine Vanvonno
For years, websites dominated online business marketing. It's the ultimate tool for making a name in the digital world. It's the go-to niche for advertising, selling, and customer relations. And it's the game-changer that gives website-owning companies an edge in reaching a wider market.
But as social media steadily impacts the business world, Facebook is taking over the influence that was once exclusive to websites.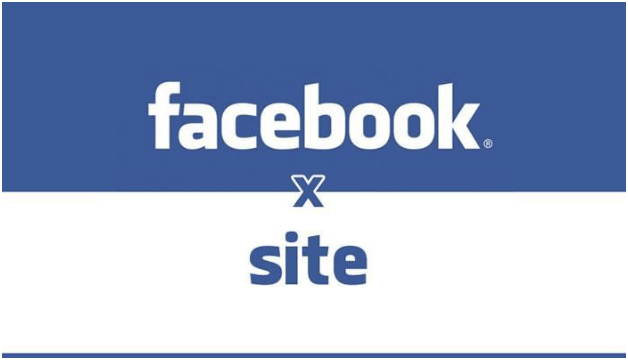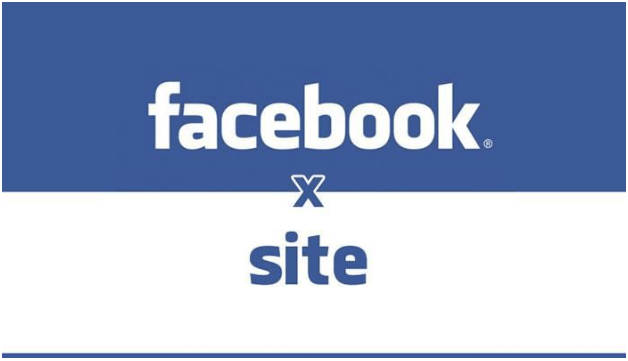 Whether you are just starting an online business or have been in the industry for years, it's inevitable to wonder which is the better choice between websites and Facebook.
Because different businesses have different needs, there isn't a single answer to this question. However, there is a way to clearly see the contrast between a company website and a Facebook page. All you need to do is compare how they respond to the different metrics of business.
Check out this guideline illustrating how websites and Facebook can meet your business needs:
Information Delivery
Facebook:
If you have a campaign to announce or a new product to launch, posting it on Facebook means publishing the news where people spend most of their time online. There is no need for people to go to your page or seek you out to know about your big news. People who have Liked or Followed your page will see your updates on their newsfeed after you click on "Post."
Website:
People have to make a deliberate effort to go to your website to learn about your posts. If you are publishing content multiple times a day, there's a chance people will miss some of your updates lest they click through the previous pages of your site.  
Design
Facebook:
When it comes to customizing design, there are significant restrictions on Facebook. For one thing, you can't do anything if the social network decides to update. And for another, the most you can do is change your cover and profile photos. When it comes to color, font, or layout, your page will look like all the other billion Facebook pages.
Website:
The possibilities are endless in website design. Hire a website developer VA (virtual assistant) or a graphic designer to make your website as sleek and smart as possible. Because you have full control on design, your website can showcase your brand's logo, color palette, and the distinct features that make people remember your company.
Statistics
Facebook:
Everyone on Facebook can see how many people Liked and Followed your page, how many reactions your posts get, and even the type of feedback your posts pulled.
Website:
Because you have full control over your website, you can choose to disclose statistics such as page views, comments, or the number of monthly visitors.
Ownership
Facebook:
You sign up to a third-party site when you sign up on Facebook. Because of this, you're required to follow the network's policies. Failure to do so can lead to your account's suspension – whether you're aware of the regulations or not.
Website:
You have full custody of your website and therefore, you have complete discretion as to how people can behave when on your turf. You also have complete control as to how your brand is projected through your web platform.
Interaction
Facebook:
Facebook isn't just a social network, it's the social platform that people are most comfortable using. Because of this, users feel unrestricted when commenting, messaging, and searching for a brand. With its recently added Reactions feature, now it is easier to see the specific responses of people to your posts. This makes it easy for business owners to assess how their posts resonate with the audience even if the users don't leave any comment. Facebook took interaction up a notch through this non-textual feedback.
Website:
Website owners can give people permission to comment, message, or follow their page. But unless people receive an instant notification through mail or SMS, they won't be able to view replies lest they log on to the website. This is true whether they interact with the brand or with other users on the site.
Facebook and websites have unique ways of meeting the various metrics of businesses. Now that you know their key differences, have you decided which is better for your needs?
Catherine Vanvonno, the author, is the President and Executive Director of 20Four7VA, a global Virtual Assistant (VA) Service Provider. She holds a doctorate degree in Applied Statistics, Research Design and Program Evaluation from Virginia Polytechnic Institute and State University and has over 10 years experience in facilitating evidence-based strategic planning, product development, brand management, legislative communications, and medical policy. She is married and has four children. You can reach her at communications@20four7va.com. and http://20four7va.com/|twitter.com/20Four7VA.
Host Blogger's Comments:
I had the opportunity to interview Catherine about some of the ideas in her post.
Considering Facebook's recent algorithm change, I was concerned her tips about Facebook were no longer applicable.
Here was her response:
Wrote this just recently. Well basically, I still find organic strategy leads to organic results which is still appreciated by social media and the same as SEO as well. Facebook pages are still valuable when having the right setup like verifying the page itself. The context of the article is how you put up a strategy to gain popularity for your site with the use of Facebook.
Readers, please share so content creators know where they should publish, on their websites or on Facebook.
What is your opinion? Is it better to be a social media content creator or a blogger? Does one outweigh the other? Why?