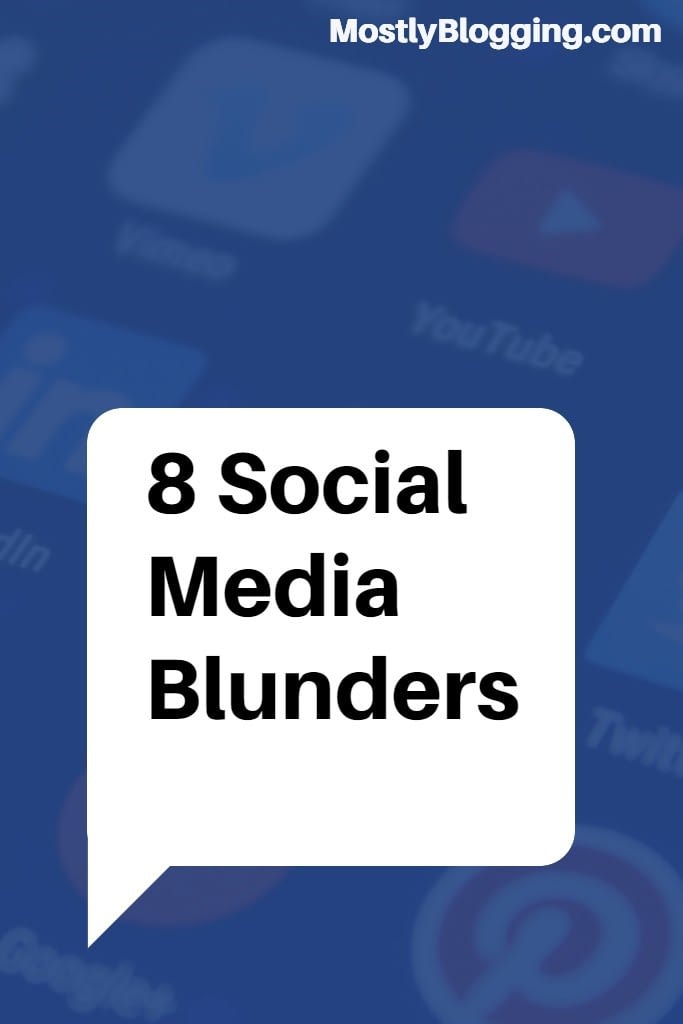 Do you fear making social media blunders?
You should worry about making mistakes that ruin your social media marketing efforts.
By reading this post, you discover mistakes that could be reducing your social media marketing success and actionable tips to implement or questions to ask in order to turn the tide in the right direction.
Let's dive in and discover how to avoid making social media blunders and what you can do instead.
The 5 Errors that Could Be Ruining Your Social Media Efforts
Social media is, in today's world, often key to business success. Yet there are many factors to getting things right when it comes to social media, and simply posting whatever comes to mind on a regular schedule simply won't lead to success.
The different platforms all have their own rules, but there are general rules and guidelines to go by if you want to succeed.
Some may seem like common sense once you read them, but you would be surprised how many people fall into the following traps and commit these social media blunders.
1) You Aren't Researching Your Audience
As you might expect, people react to different types of posts and messages differently, and how you market to a 22-year-old male would be different from how you would market to a 65-year-old female retiree.
Why would anyone expect a one-size-fits-all approach to your social media strategy to work? Alternatively, you might have the wrong idea about your audience in the first place, and you should investigate who is buying your products and services. Such a shift would be a lot of work, but it's work better done now than later. 
The first obvious step is to get a clear view of your audience while remaining willing to spend some resources to do so. You also will need to consider what messages and posts would be most likely to resonate with your audience as a result of the information you gather so you know what content to generate.
As every business is somewhat unique, you will likely need to try different approaches, but good intuition and research can save you many mistakes and much time, which as you know is vital when building a social media presence.
2) Your Timing is Off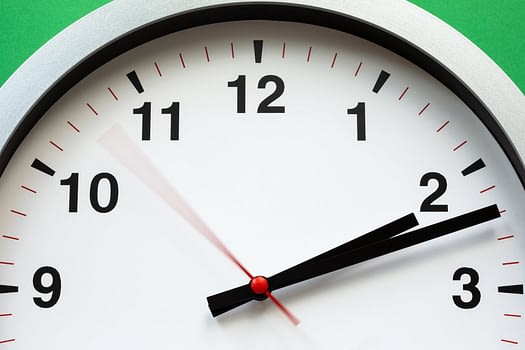 Timing can mean a great deal when it comes to making social media posts, and a correct posting schedule can make the difference of hundreds or thousands of impressions.
It's been shown that people are more likely to post, share, or look at social media at certain times of the day, such as when they start their workweek or during mornings. Taking advantage of these trends is key to maximizing your social media presence and getting the most from your posts. Sometimes there's nothing wrong with your content, just the circumstances surrounding it.
Whatever your platform, if it's clear that the schedule you are running isn't in line with best practices, that's the first thing you should change (it's an incredibly easy switch compared to other changes). And if you aren't around at those times? That's no problem, as you can simply schedule those posts in the future using one of several trusted apps, if not the platform itself.
3) You Aren't Investing Enough in Your Content and Posts
What makes your social media posts unique, and what makes your website content unique? In terms of marketing and optics, what makes you better than your competitors and more deserving of attention? You may have superior products and an amazing customer service team to back them up but a poor or poorly resourced social media campaign. 
While you don't necessarily need to hire a firm that will cost you thousands each month, you do need to show effort going into each post and your campaign in general. Even if you wanted to do it all yourself, you probably have more productive and efficient things you could be doing with your skillset.
Billions of posts get shared on social media each day, with most of them going ignored or quickly forgotten. On YouTube, five billion videos get watched every single day.
What are you doing to stand out? What makes your posts more informative, more attention-grabbing, or simply a better offer than what everyone else has to say?
Think about these questions. If you don't like the answers, it might be time for a new approach.
Related Reading: YouTube Video Idea Generator: 13+ Inspiring Ideas to Make Videos [That People Actually Watch]
4) Inconsistency
Your social media strategy simply isn't going to have as much traction if you are dedicating time and resources one month and then move on to other projects, abandoning your efforts far too early on. A successful campaign is always renewing itself and remaining current with trends.
People will forget you exist quickly unless they are your biggest followers, and even they aren't waiting around indefinitely for your next post. There are other pages like yours they will find.
For all of those reasons, you will need to remain consistent with your posting to find success. Not only will you need to make sure that your posts are regular, but also meet a consistent benchmark for quality as well (which in itself is dependent on many factors). Research before posting, and balance will be key.
5) Doing Too Much at Once
Your audience can get sick of your posts, and much like the email marketing campaigns you signed up for that sent you three posts a day, your social media pages will quickly find themselves with fewer followers if you post too many times each day, or even each week depending on the preferences of your followers. They may also try to adjust settings, so they see your posts less often (if at all), but in reality, that's little different to just reducing your number of followers.
The precise numbers in these instances may vary based on the platform (you can post more on Twitter than Facebook), but unless there is a special event happening (or you're in a period of more attention or activity than usual), you really want to grab the attention of your audience with high-quality posts and offers instead of more of them.
If you or your team are feeling industrious, focus on planning ahead, responding to comments and interactions, and gathering information for the future.
Social Media Blunders Frequently Asked Questions
A social media blunder is a mistake someone makes on social media that hurts their chances of reaching their goal. In the case of a social media marketer, the social media blunder could thwart their marketing efforts and cost them sales.
You don't research your target audience, your timing is off, not investing in your content or posts, inconsistency, and doing too much at once.
Ask yourself if your efforts are helping you reach your goal or taking you farther away from your goal. If the answer is you are getting farther from your goal, make a change, and then reassess.
When brands post content that hurts their image on social media, social media can ruin their business. Branding can make or break a business. Brands should use social media to strengthen their reputation. When the opposite happens, social media can ruin a business.
Conclusion: Social Media Blunders
There is so much more that one can consider when working with social media, books can (and have) be written on the subject. While we hope you do additional research on the topic, we hope that the above information allows you to better examine your current efforts and course-correct if necessary.
You deserve to see your efforts and investments come to fruition, so keep at it and remember that consistent and sustained work is one of the keys to success.
Readers, please share so social media marketers find ways to avoid making these social media blunders and become successful social media marketers instead.
I look forward to your views in the comments section. Do you know any social media blunders we can add to the list in order to warn marketers?
Author: This post was contributed.