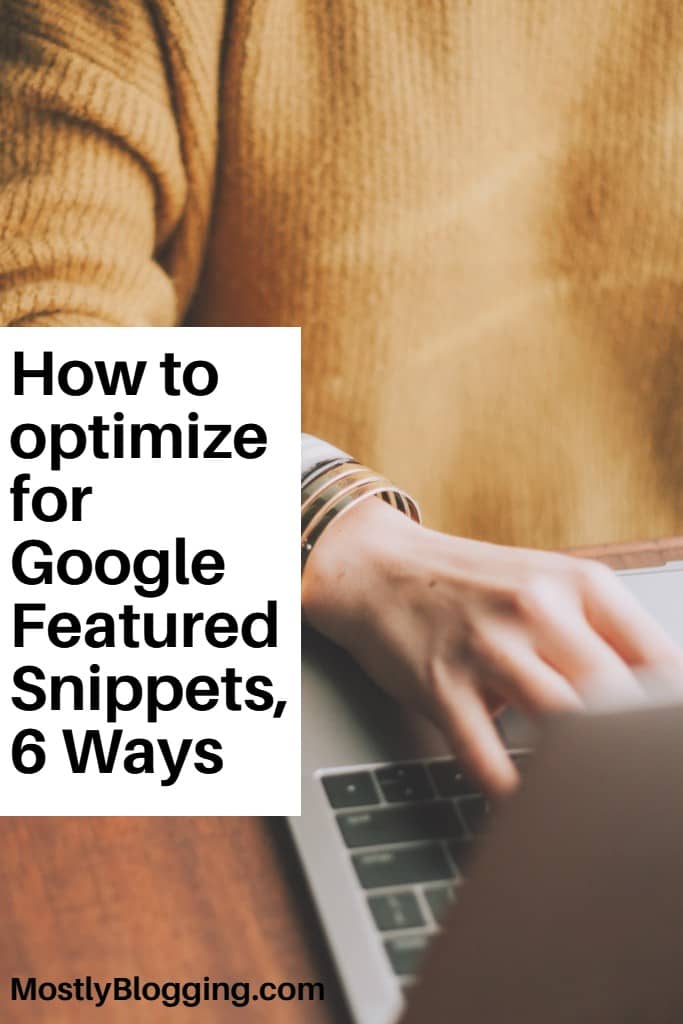 Do you want more eyes on your content to rank better on Google and need a snippet optimizer?
If you use a Featured Snippet Optimizer, you increase the chances of your content making Google's People Also Ask Box.
Since the PAA Box is found on the top of Google's Search Engine Results Page 1 for your keyword, your content gets a boost in visibility.
If your content gets a boost in visibility, you can get swarms of traffic for years to come or as long as your content is in the People Also Ask Box.
Let's discover how to use a snippet optimizer and explore more about Google's featured snippets so you can start getting that traffic.
How to Rank 'People Also Ask' Boxes for Your Business
People also ask (PAA) boxes have grown in popularity over the last several years. So, here is how to optimize the "People also ask" boxes to rank them.
In 2015, the introduction of the Google features People Also Ask (PAA) altered the layout of the search result page.
This has created a new difficulty for SEO professionals. The traditional criterion for appearing at the top of the search results page and the anticipated amount of traffic has to be revised.
However, understanding how the People Also Ask block works and its potential makes it possible to increase organic traffic substantially.
History of PAA Box
The initial discussions regarding PAA occurred in April 2015 after Google publicized a new function experiment. In addition to the usual list of links, the search result page included a box with related queries. The search engine displayed several choices to assist users in locating essential information and recommended appropriate websites to visit.
After three months, a Google official stated that the box would be renamed Related Questions. This feature is getting more beneficial as it establishes itself as a SERP (Search Engine Results Page) interface section.
Within a short period, PAA/Related Questions gained pace. MOZ statistics showed a 501 percent increase in search result appearance in less than five months.
Google gradually improved the functioning of PAA, thus expanding its amount of presence. The website became more dynamic, allowing visitors to browse through many query variants, thus broadening the search scope.
But why would you want to make People Also Ask boxes work? There are some clear benefits of winning in People Also Ask SERPs, which will help your business in the long term.
What is PAA?
Generally, the PAA box contains three to four questions relevant to the subject of the user's inquiry. Additionally, Google may display the PAA box based on the kind of search intent.
When a user clicks a question in the PAA box, the box displays a response along with a link to the website that has the answer.
Typically, responses are given in the form of text. For example, you are searching for a particular movie. The PAA box then will show some additional information regarding that. This means, when you search for something related to a movie, the PAA box will show some more queries (questions) regarding that movie.
How to Rank the PAA Box
There are many snippet optimizer methods to utilize PAAs by smoothly integrating them into your SEO approach. With enough time and work, you can establish your website as a trustworthy source of knowledge on various subjects about your business and particular keywords.
With the PAAs taking up valuable SERP on Google, you now have a chance to appear on the first page of search results. Suppose you are attempting to get your website inside the PAA box. In that case, these critical steps will assist you in converting those interactions into clicks.
Bring on the snippet optimizer methods.
Discover Frequently Asked Questions
Finding all of the most popular keywords associated with a particular subject is almost difficult. To do this, you must first identify sites that include high-ranking keywords. However, we may discover common queries associated with high-volume terms.
Include FAQ Schema
A well-written FAQ may help your website rank higher while bringing in a constant supply of organic visitors. Once you have identified the most often asked questions, all that remains is to logically group them based on search trends and offer valuable and trustworthy solutions to these queries in your website's FAQ area.
Suppose there are many topics in your area for which you may be considered an authority figure. In that case, it is a good idea to build a knowledge base. By using the FAQ page schema, you can add exciting features such as highlighted snippet generation. Additionally, this improves user engagement, which ultimately results in increased traffic to your site.
Let's learn more about snippet optimizer methods.
Understand Target Query
PAA is a novel addition to the Google results page. When you click on a topic, more related questions are dynamically created. Thus, the more times you click on a question, the more questions are produced. However, the questions may veer away from or lead you off track from the original inquiry you looked for.
How does Google accomplish this feat? First, Google seems to rely extensively on semantics to predict users' subsequent queries and provide responses that meet their requirements. Thus, it makes sense to concentrate on the question's purpose rather than just the terms.
Ensure Page and Content Optimization
After identifying common queries related to your chosen keywords, you should begin improving your page's content. Begin by examining your website, and determine if the solution to the query is accessible on it. Then, incorporate the answer into your website, making liberal use of videos and pictures. If your page does not include the answers, you will be excluded from the PAA directory.
Related Reading: You can use Instasize and other video editors to embed videos in your web content.
When it comes to ranking in PAAs, quality and relevance are critical. As a result, you should prioritize structuring your material using schema markup to increase your chances of selecting an answer included in the snippets or PAA.
Schema markup is a form of coding that enables search engines to understand your information better and improve brand presence, resulting in more comprehensive and informative search results. The schema uses the title, URL, and meta information of the queried search and optimizes them to rank better.
Verify Eligibility Ranking
Verify your eligibility to present in the PAA box. We have observed that Google populates the PAA box with some of the SERP's top-ranked websites.
If you were searching for the 'difference between a flat and an apartment,' the PAA will have responses from sites that appear in the top ten search results. Therefore, if your website does not score well for the query, it will likely not show on the PAA list. As a result, you should optimize your content for another query.
Let's examine one more snippet optimizer method.
PAA Listings
Unless you have a simple technique for extracting PAA queries, you will be unable to optimize your content or create an effective SEO strategy. A web crawler, for example, enables you to scrape the PAA listings based on selected keywords. Then, they will give you the PAA questions and the URL for the keyword-related website.
A web crawler is a bot used by search engines such as Google. Their goal is to index (making lists) the content of websites located across the Internet in order for them to appear in search engine results, or in PAA boxes.
Snippet Optimizer: Frequently Asked Questions
How do I optimize for a snippet?
Use these snippet optimizer methods: Discover Frequently Asked Questions and answer the questions in your post. answer the search engine user's query, and include a variety of media.
What is a Google snippet?
Having content in Google's Featured Snippet is the goal of all bloggers who want a traffic boost. Featured Snippets sit at the top of Google's Search Engine Results Pages for different keyword searches.
Conclusion: Snippet Optimizer Methods
PAA has become a common and popular element to rank in Google's SERPs. Ranking in the PAA box can result in increased traffic and visibility. However, you should prioritize ranking for popular search queries rather than improving content for seldom searched terms. Finally, you should concentrate on delivering helpful content to your visitors and leave the rest to Google's algorithms.
In closing, if your content makes the top of Google's Search Engine Results pages, the visibility could bring you waves of traffic. This post shared six snippet optimizer methods to optimize your content so you can make Google's featured snippets and boost your site traffic.
Readers, please share these snippet optimizer methods so content creators who want to boost their blog traffic learn these strategies.
I look forward to your views in the comments section. Have you made the People Also Ask Box? What are your experiences? Do you know more snippet optimizer methods you can recommend?
Authors: Janice Wald and a Contributing Author

Janice Wald is the founder of MostlyBlogging.com and co-founder of the Mostly Blogging Academy. She is an ebook author, blogger, blogging coach, blogging judge, freelance writer, and speaker. She won the Best Internet Marketer Award and the Best Blogger Award at the 2021 Infinity Blog Awards. Wald was also nominated as 2019 Best Internet Marketer by the Infinity Blog Awards and in 2017 as the Most Informative Blogger by the London Bloggers Bash. She's been featured on Small Business Trends, the Huffington Post, and Lifehack.
This post was made possible by the support of our readers.