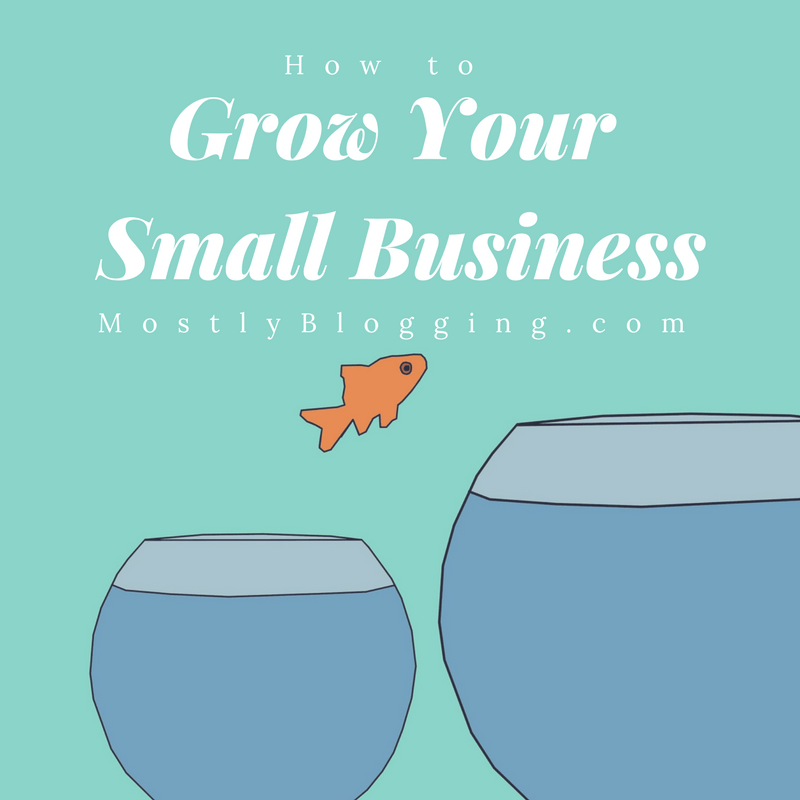 by Daniel Bailey
Does your small business have a blog? If it doesn't, it should. With today's technology-driven world, people are constantly connected to their devices and spend a good portion of their day on the internet. Businesses are choosing to take advantage of the internet to push out content and raise awareness about their brand rather than use traditional advertising. If you don't think your business could benefit from having a blog, think again and read these reasons why you should reconsider.
You Want to Be an Industry Leader
Sharing a blog is a great way to set yourself apart as an industry leader. It gives you an opportunity to share your expertise rather than simply push a product or service and demonstrates that you're willing to stay on top of trends as they arise to remain relevant in your field.
Using an online website builder is an affordable way to get a website up and running quickly. A surprising number of businesses don't take advantage of blogging because they think it's ineffective or time-consuming.
You Can Engage with Customers
Maintaining a blog for your business is a great way to engage with your customers. For example, if you run an HVAC company and post a blog about the difference between radiant heating versus traditional heating, you may spark a conversation with potential customers who want more information from an industry expert. Taking the time to engage with your customers shows your human side and demonstrates that you care about your customers.
To Increase Traffic
If you want to increase traffic to your website, a well-written blog with a following can certainly accomplish that goal. In addition to creating quality content, you should be sure your website is appealing as well. You can make your own website using website builders on the internet if you don't have a large budget to pay someone to build it for you.
Keep Customers in the Know
Customers value transparency, and using your blog to communicate important information with your customers is an easy, efficient way to accomplish this. You can control the messaging by creating and hosting content on your own site and have an opportunity to respond to customer comments or concerns as they arise.
It's Cheap Advertising
Advertising can be expensive, especially if you go the traditional route and run print advertisements or create radio ads. Blogging can be a very cheap form of advertising, which is helpful if you're a small business with a limited marketing budget. Since organic search traffic doesn't cost anything, your blog has an opportunity of reaching your audience naturally. If you're willing to invest a little money into boosting your blog, you may get an even wider reach.
Offer Promotions
A great way to check for engagement on your page, aside from analytics, is to offer an incentive to people who read your blog. Offer promotions on your blog to drive traffic to your site and capture how many people read your page. This can be especially helpful if you offer products online since people often look for promotional deals before they check out and offering them right on your site gives them the incentive to come back.
Gives You an Edge
If you want to be an industry leader, you need to know your craft. A surprising number of businesses don't take advantage of blogging because they think it's ineffective or time-consuming. Using a blog on your website can give you an edge over the competition, particularly if there are few blogs. People often turn to the internet for advice before going anywhere else, and if your site has a good presence with a lot of useful information it may give you a leg up against other businesses when it comes time to for customers to make a purchase.
Networking Leverage
When you manage a successful blog that gains a lot of attention, you may attract the attention of other entrepreneurs who want to capitalize on your industry expertise. A credible, well-maintained blog may lead to other business opportunities.
Maintaining a blog for your small business can be a rewarding experience if you have the time to invest. It takes some thorough market research, being an expert at your craft and a little time to maintain, but you should see your investment pay off through increased sales.
Host blogger's comments:
Readers, please share so other people with a small scale business know Daniel's tips for growing their companies with a blog.