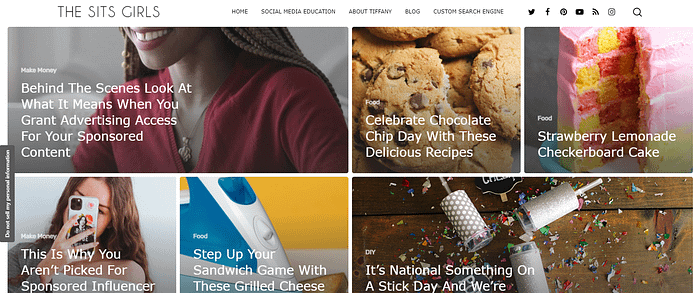 SITSGirls Updated Information
2021 Information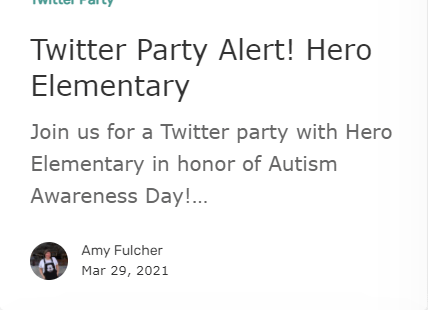 Although the SITSGirls have stopped their linky party, they still hold Twitter parties.
What is a Twitter party?
Everyone goes to Twitter at the same time on the same day and tweets using the same hashtag.
2019 Update:
For the time being, the SITS Girls stopped their weekly blog party. It is on hold indefinitely.
2020 Update:
I read an SEO Tip since this post's publication. The tip recommended only putting your links on blogs in your niche. The SITSGirls is a DIY blog, so even if they resume their linky party, I doubt I'd return.
Shameless self-promotion: I host an active linky party that runs Monday through Friday at MostlyBlogging.com.
Has the world stopped spinning on its axis?
Doesn't Janice know we have minds of our own?
She has never recommended blogs for us to follow. Is she going to start now?
Uh… yes. If you want to be a successful blogger.
When the SitsGirls was founded in 2008, its mission was to help bloggers "find a tribe and grow an audience."
They named their blog The Secret is in the Sauce, hence the acronym SITS. Today the blog is so big, it is run by a company called "Sway."
Five Practical Reasons You Should Follow the SITSGirls Blog
1. You get blog traffic by following the SITSGirls.
I have had as many as 30 people referred to my blog from SITS in a given day, and that's just one day. Multiplied by many days, the traffic really adds up.
Guests at their linky party are told to visit three other bloggers and leave thoughtful comments on their posts.
In addition, each week the SITSGirls features four bloggers, and they tell their readers to visit those bloggers.
By looking at the screenshot, you can tell that I was one of the four featured bloggers on Saturday, May 23.
Here is a reaction from one of the featured bloggers on May 30:
I don't think I've ever been the featured blogger before. I got a ton of comments today and a couple of new followers.
2. They help their bloggers.
They give bloggers exposure on Twitter. Every Saturday at 10:00 am Eastern time they have a Twitter party.
If you would like to attend the party, follow these directions: Type a tweet containing a link to a post. Include either hashtag–#SITSsharefest or #SITSblogging. Everyone who goes to the big Twitter party by typing in those hashtags will see your link.
I preschedule my Tweets using Hootsuite. I go to bed Friday night, I schedule my Tweet so I don't have to get up at 7:00 am California time (I like to sleep in on the weekends) with those hashtags. When I awake, I see my link has already been retweeted by those who went to their Twitter party.
Also, they help their bloggers on Pinterest. With over 80 boards, bloggers can find articles with information for all their blogging needs. Photography, DIY (Do It Yourself), Blogging 101, and Social Media are just four of their boards.
More than 47,000 fans follow their Pinterest boards. By following the boards, you will get tips on photography, social media, and other aspects of blogging.
In addition, they hold conferences. At Bloggy Boot Camp they teach their bloggers skills and help them forge connections with other bloggers.
3. Their resources are awesome. Their blog offers tips for increasing traffic, productivity, and other aspects of blogging.
Their site is a plethora of resources, a veritable goldmine. As you can see, a dropdown menu appears full of articles for all your blogging needs.
4. You can make money by following SITS. They offer paid sponsorships and other opportunities.
5. Other bloggers like them.
If the expression "There is safety in numbers" holds true, then it is certainly a great idea for you to follow the SITSGirls blog. Their network contains 75,000 members.
Their linky party has been called the biggest on the planet.
Here is a testimonial from one of their followers:
I have been a SITS member since 2008, and I have visited the site 3 to 5 times a week pretty much every week since then. It's literally my very favorite site, and they've been my biggest supporters in my blogging journey. I've been to THREE of their live Bloggy Boot camps, and I always get a ton of information and connections from each conference. Tiffany and Fran are just awesome (and so pretty!). I love that they have devoted their entire blogging career to helping other bloggers and by doing so, they've made it into one of the biggest powerhouse sites in the blogosphere!
Adrian Gentilcore, Adrian's Crazy Life
Convinced?
Here is the link to their blog– The SITSGirls.com/blog, and here is the link to their site–The SITSGirls.com.
Have fun browsing for articles and perhaps picking up a recipe or two.
If you feel others can benefit from the SITSGirls blog, please share.
Readers, what are your experiences with the SITSGirls? Which of their resources would you recommend? I look forward to your views.
Related Posts:
How To See Your Traffic Explode: Have a Linky Party Part II
7 Tips I Wish I Knew When I Started Blogging
Source: http://www.thesitsgirls.com/start-here/about-us/
The SITS Girls: FAQ
Who are the SITS Girls?
A group of over 10,000 female bloggers dedicated to helping each other. The SITS Girls blog offers blogging, photography, and lifestyle blogging strategies.

Janice Wald is the founder of MostlyBlogging.com and co-founder of the Mostly Blogging Academy. She is an ebook author, blogger, blogging coach, blogging judge, freelance writer, and speaker. She won the Best Internet Marketer Award and the Best Blogger Award at the 2021 Infinity Blog Awards. Wald was also nominated as 2019 Best Internet Marketer by the Infinity Blog Awards and in 2017 as the Most Informative Blogger by the London Bloggers Bash. She's been featured on Small Business Trends, the Huffington Post, and Lifehack.