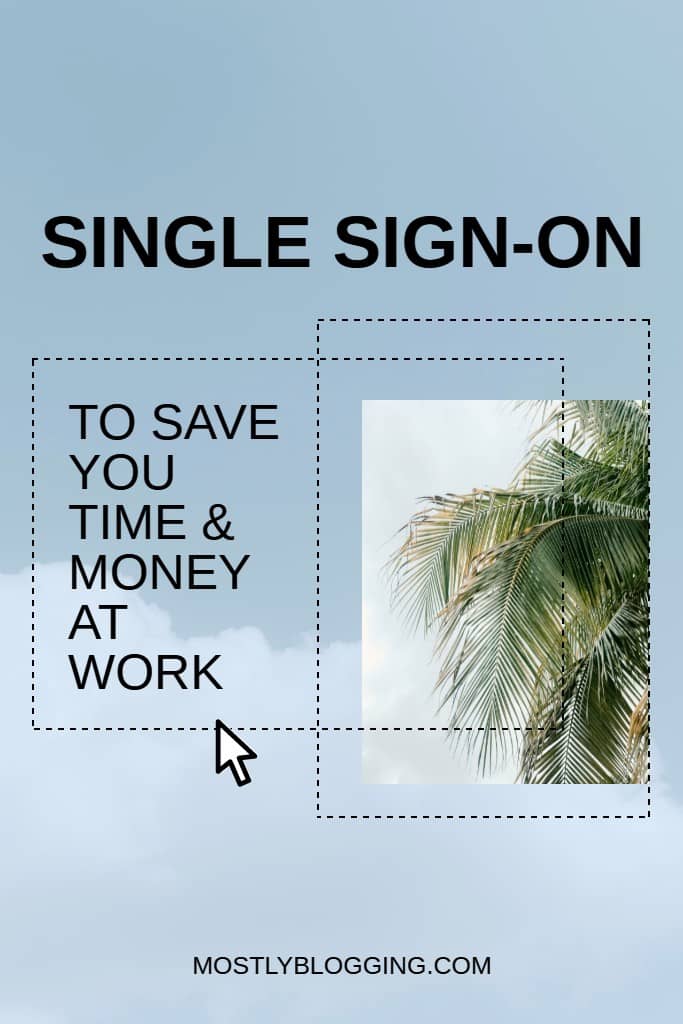 Have you heard of single sign-on? Do you know the single sign-on disadvantages for business as well as the benefits?
What Are the Benefits of Single Sign-On?
Single sign-on solutions (SSO) aren't necessarily new. However, they are increasingly important. The COVID-19 pandemic moved SSO from nice to have firmly into the category of need-to-have because of hybrid and remote work environments.
The pandemic has led to a faster application of web-based applications. Employers need a way to have security, productivity, and compliance, which are all benefited from the use of SSO. 
Below is more information about the general elements of SSO, as well as how it benefits business, especially in our current environment. By reading this guide, you also discover the single sign-on disadvantages.
Let's explore the benefits of single sign-on as well as the single sign-on disadvantages.
What is SSO, and How Does It Work?
The idea behind single sign-on is that users log in once, and they can access all of their IT resources, rather than having to type in different usernames and passwords continuously.
SSO works through a trust relationship that is created between an application and an identity provider. The application is also called the service provider. The trust relationship is usually based on a certificate exchange, which can be used to ensure the service provider knows the identity information is coming from a trusted source. 
Identity data in SSO comes as tokens. These tokens will contain user information, such as a username or email address.
An SSO token is digitally signed for the receiver to verify it's coming from a trusted source.
From the employer's perspective, SSO can significantly reduce the frustration that comes with not only entering multiple passwords but having to remember them and reset them when they're forgotten. Your employees can focus on productivity and the work at hand rather than logging into every app or platform they use. 
Federated identity is a term to be aware of with SSO since it's the concept it's built on. Federated identity refers to sharing of identity attributes across trusted but independent systems. If a user is trusted by one system, then they're automatically given access to all the systems with a trusted relationship.
The steps of SSO include:
First, a user goes to the website or application they want to access, which is the service provider. 
During the next step, the service provider sends a request and redirects users to the SSO system. 
The third step involves a user being prompted to provide credentials. 
The credentials are validated, then sent back to the service provider to confirm the authentication. The user then gets access to the application. 
Editor's Note:
As a teacher in the Los Angeles Unified School District, I am quite familiar with the benefits of single sign-on as well as the single sign-on disadvantages.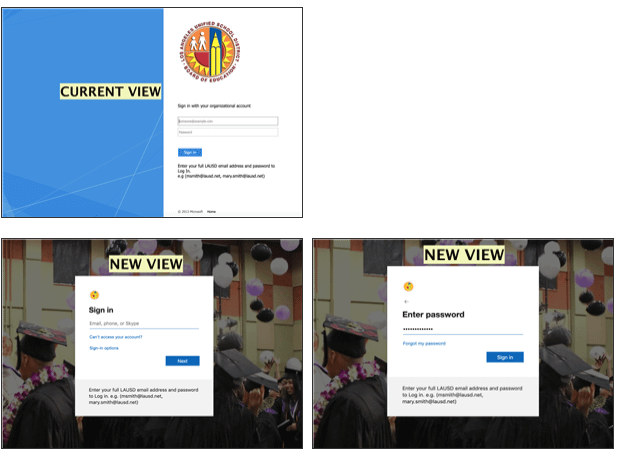 This is the screen we use to enter our SSO user name and password.
Below, we go into some of the specific benefits of SSO.
Increases in Productivity
One of the primary benefits of SSO for employers and employees is the increased productivity it delivers. Employees are spending significantly less time dealing with passwords. Employees need access to an extensive number of apps every workday, and if they're always trying to remember passwords, login separately, and reset the passwords they forget, it can take a significant chunk of productivity out of their day. 
Employees will lower not only the time they spend logging in but also the amount of password support they require.
The number of apps that employees use in the workplace will probably only grow, and without SSO, they have to take on a big burden.
Considering that 68% of employees switch between ten apps every hour when you take out the log-in time, it can be a significant benefit.
If you have an IT team, they can be more productive with SSO as well. For example, you can reduce support calls because your employees aren't going to need as much help when they can't log in due to forgotten passwords.
Employees get overall better usability, which increases their job satisfaction as well. Frustration is going to discourage employees from using apps and taking advantage of the technology available to them. Using SSO increase software adoption rates, even among otherwise tech-hesitant employees. 
Increased Security
There's sometimes a misconception that SSO solutions compromise security. The idea behind that myth is that if the primary password is stolen, then all the related accounts are also going to face exposure. The reality is that using good SSO practices can reduce the likelihood of an attack occurring that relates to passwords.
Because of the fact that employees only need to remember one password, they're likely going to create more complex passwords and follow company guidelines in doing so. Otherwise, password fatigue is a massive vulnerability for businesses. 
SSO tends to work best in terms of security when paired with multi-factor authentication (MFA). MFA requires users have at least two pieces of evidence proving their identity when they sign on. For example, with MFA, your employees might need a password and need to enter a code delivered to their phone.
SSO can be helpful in terms of regulatory compliance because many regulations require that you document your IT controls and show you're implementing adequate methods to protect data.
Lower IT Costs
Using an SSO solution can reduce IT costs because as was mentioned, your IT tickets won't pile up as quickly due to password resets. Using SSO can also be part of an integrated access management system for faster provisioning and de-provisioning of users.
You can define policies based on user role and location among other traits.
Are There Single Sign-On Disadvantages?
While there are certainly benefits, it's only fair to talk about the downsides of SSO, which do exist, although they're limited.
First, it can be expensive to implement initially, and there's also the fact that successful SSO requires very strong passwords to avoid all connected resources being compromised. Shared devices can also be problematic.
Luckily, most of the problems with SSO can be reduced with more extensive identity access management solutions that include SSO among other strategies and tools.
With a more comprehensive IAM solution in place, it becomes simpler and more cost-effective to not only implement but also enforce specific employee policies.
An example is the use of directory service with SSO capabilities. True Single Sign-On is a way to provide users with a single set of credentials to access any IT resource. 
Single Sign-On Disadvantages Frequently Asked Questions
What is the advantage of using a single sign-on solution?
There are many advantages to using single sign-on such as increases in productivity, security, and lower IT costs.
What is the purpose of single sign-on?
Like the name indicates, the purpose of a single sign-on is to have employees be able to sign in to all their technology resources in one place. In other words, they only have to sign in once.
Is single sign-on good or bad?
Although there are advantages like convenience, there are also single sign-on disadvantages. For instance, passwords may be compromised, an initial costly set-up, and problems on shared computers.
Wrapping Up: Single Sign-On Disadvantages and Benefits
This guide to the benefits of Single Sign-On presented and 3 benefits of single sign-on and 3 single sign-on disadvantages.
Single Sign-On Benefits :
Increases in productivity
Incrases in security
Lower tech costs
Single Sign-On Disadvantages
Initially costly
Passwords can be compromised
Shared devices are a problem
Readers, please share so entrepreneurs discover this guide and learn the benefits of single sign-on.
I look forward to your views in the comments section. What is your familiarity with single sign-on? Did you implement SSO into your business practice? Do you use SSO to sign in as an employee?
Authors: Janice Wald and a Contributing Author

Janice Wald is the founder of MostlyBlogging.com and co-founder of the Mostly Blogging Academy. She is an ebook author, blogger, blogging coach, blogging judge, freelance writer, and speaker. She won the Best Internet Marketer Award and the Best Blogger Award at the 2021 Infinity Blog Awards. Wald was also nominated as 2019 Best Internet Marketer by the Infinity Blog Awards and in 2017 as the Most Informative Blogger by the London Bloggers Bash. She's been featured on Small Business Trends, the Huffington Post, and Lifehack.
This post was made possible by the support of our readers.