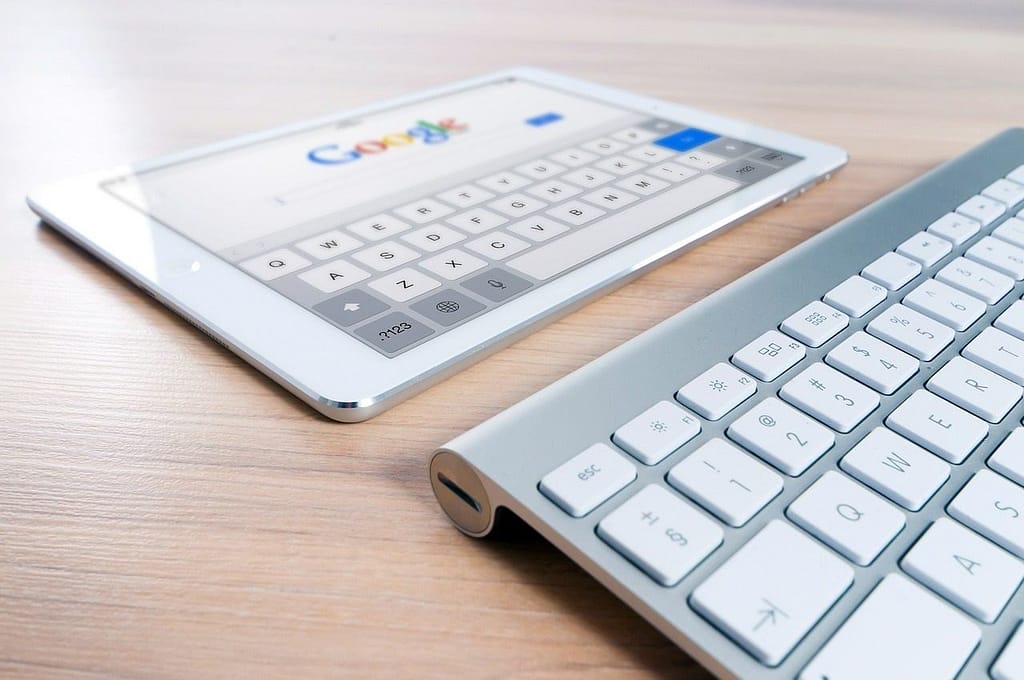 Do you spend hours on your blog posts just to find after your readers' initial excitement wears off, your posts sit dusty on the shelf?
That's why having an SEO strategy is so important.
If you're a blogger, you get new eyes, eyes from search engines, on your already published content.
If you're a marketer, an SEO strategy can help you make sales.
This article offers you an action plan to boost your SEO traffic.
With all the competition on the internet (152 million blogs the last time I checked), you definitely need a plan so readers click on your links. The tips in this post may work at other search engines but are specifically designed so you can increase your search engine traffic from Google.
Use the 14 tips in this post as your SEO strategy for 2018.
Are you ready to meet your new SEO plan?
Your New and Relatively New SEO Strategy
1. Use Push Notifications.
Gaurav Kumar recently explained the validity of using push notifications as part of your SEO strategy. "Push notifications are more in trend. It is a good idea to make the readers know about latest updates even if they have not subscribed your blog."
Why is this an SEO trend? Using push notifications will boost your traffic. Google rewards active sites with visibility.
2. Use Link Networks.
Building link networks is a new strategy. Let me explain what that is.
You want Google to see you as an authority in your niche. If you do, Google will recommend your articles to its users and you'll receive search engine traffic.
Google will see you as an expert if you build link networks.
A link network is a network of links inside your blog post backlinking to other links all about the same topic from your blog.
For example, this week I published "4 Tips for Hiring the Perfect Blogger for Your Business Blog." I backlinked to "The Easiest Way to Start a Beauty Video Blog for Your Business and Make Money."
This "link network" tells Google my blog has credible tips about business blogs.
3. Use LSI Keywords.
Google doesn't want you to "keyword stuff," stuff your post with the same keyword repeatedly just to generate search engine traffic. How to avoid it? Use LSI keywords— synonyms for your keywords. The result: You'll avoid keyword stuffing and you'll still show Google's bots what your article is all about.
4. Speed up your site.

Use the GTmetrix website to make sure your site speed isn't too slow. Google likes fast loading mobile sites.
5. Use recorded video.

Video keeps people on your site longer which Google likes. The reason is Google likes a variety of media.
The benefits of using video are such common knowledge, more and more companies are developing ways for you to insert videos in your posts for free.
You don't even have to be in the video if that is a concern for you! Many free online video maker tools exist that enable you to incorporate videos without appearing in them.
Are you a blogger who uses WordPress? This is how you incorporate video into your blog post:
WordPress has the capacity to include media. Click "Add Media." Click "Insert from URL" and paste the link to your video.
6. Use Live Stream Video.

Not only do people get to see you face to face, it's like they're Facetiming with you. Hazel Jarrett recommends Live Stream Video. "The figures speak for themselves, with recent research showing that Facebook live streams increase engagement – over regular posts – by 178%."
7. Use Artificial Intelligence.
The SendPulse email vendor uses AI to determine when your subscribers will open their emails as well as push notifications.

8. Double your character count in your snippet.
Go ahead. Google doubled the allowed count.
9. Make blog posts shorter.

Gasp! Are blog posts getting shorter? I have always maintained that Google gives priority visibility to in-depth posts over 2,000 words. However, apparently busy readers are put off by posts this long.
Can posts be in-depth without being over 2,000 words?
Absolutely! As a matter of fact, on Quora, Neil Patel recommended a maximum of 1,500 words.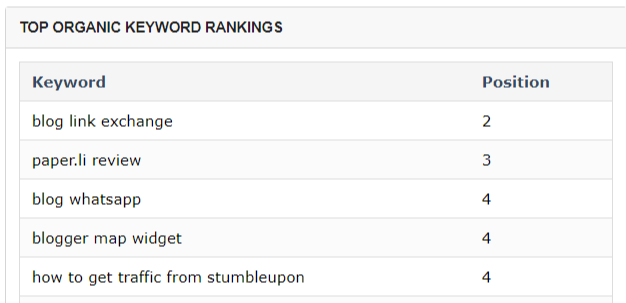 At the time of this writing, these were the keywords I ranked for in the Top 4 on Google.
Why not put the question about blog post length to rest once and for all?
Let's see how many words these posts are.
#1 Blog Link Exchange: Not a post, a page [Note: Static pages get indexed by search engines too.]
#2 Paper.li Review: 5 Reasons Paper.li Will Make You See More Blog Traffic – 1,044 words
#3 Blog WhatsApp: This Is How to Use WhatsApp to Get Blog Traffic: 12 Quick Ways – 2,847 words
#4 Blogger Map Widget: Google Maps Widget: How to Be a More Unique Blogger with This Free Plugin, 17 Tips –  916 words
#5 How to get traffic from StumbleUpon: How to Quickly Boost Blog Traffic from StumbleUpon, 7 Ways – 1,743
As you can see, of the 4, only one post contains more than 2,000 words.
Neil Patel recommends over 1500: 1/2 my top-ranking content contains at least that many words.
10. Stop using long-tail keywords.

According to the SEO-Plus blog, long-tail keywords are dead!
Apparently, Google prefers medium-tail keywords, keyword phrases 2-3 words long. Apparently, Google was confused by long-tail keywords.
Blogger Freddy Cabrera agrees with the de-emphasis on on-page SEO tricks. "Keywords and a little bit of content optimization are important but they are not something to stress about so much when you want to rank high."
11. Pay attention to Dwell Time.
Dwell time measures your bounce rate and your readers' time on your site.
12. Optimize for Voice Search

You can optimize for voice search by using long-tail keywords. People show their intent at search engines by using long-tail keywords. Therefore, you need to tag your posts with them.
13. In addition to User Intent, User Experience will also be important to Google.
You can focus on this in several ways. In addition to having a quick loading site, make sure to avoid broken links.
14. HTTPS:// will be non-negotiable.
Either insert an SSL certificate or have Google tell people your site is untrustworthy or worse, not show your site.
Wrapping Up
This is what the research shows is effective in 2018.
Did you notice tips 10 and 12 are in conflict?
Regarding Tip 9, to make your blog posts shorter, one of my top-ranking posts is over 1,500 words, Neil Patel's recommended maximum.
The bottom line is you should do what works for you.
Readers, try this SEO strategy. Use this post as an action plan since these are proven tips.
Please share, so other bloggers and marketers looking to boost their Google rankings and increase their search engine traffic this year learn this SEO strategy.
Are there any additional tips that should be included in any post offering a 2018 SEO strategy? Are there any SEO tips you've already tried and believe to be effective? I look forward to your views in the comments section.