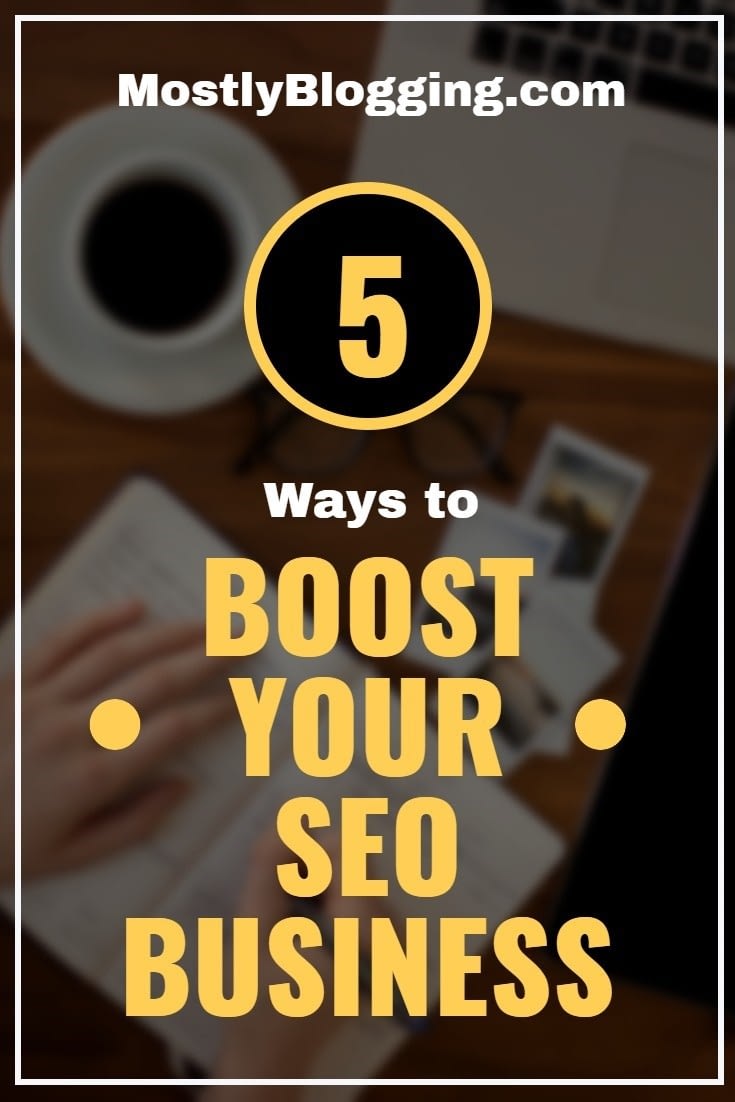 If you are a new blogger, search engine optimization can sound complicated. There is a good reason for this: SEO is confusing.
You may feel you have a grasp of the complexities of search engine optimization, just to find Google changed its algorithms again and you need to start over trying to master this complex part of blogging. Yet, you need to master SEO in order to compete for search engine traffic.
For sure, the competition is great. Tumblr alone has over 350 million according to recent statistics.
Since search engine optimization is so baffling, it's natural to feel confused.
Today's guest author has 5 solutions.
5 Tips To Help You Scale Your SEO Business
This post was contributed.
It's challenging to own a business in any industry and even trickier when it's time to scale up. As an SEO business, you're not just competing against other companies but also battling for top rankings in the war of the SERPs (Search Engine Results Pages).
The highest rankings come to those who scale their SEO campaigns as efficiently as possible. So how can you scale your SEO business to make the biggest impact?

Here are a few tips you can use to grow your SEO business and reach the top of the SERP ladder.
Hire well for the right jobs. Your SEO campaigns will have many different layers. Not every layer will require heavy experience, but you want to be sure to hire well for the layers that do. Part-time positions and internships are great to fill the roles for article directories, rank tracking, and backlink creation. Hire SEO analysts for full-time roles and for the layers of your SEO campaigns that require personalization and long-form content creation.
Create in-house processes you can automate. Automation isn't the answer to everything despite what robotics companies probably want you to believe. You still want your company's in-house SEO analysts to write long-form and personalized content to make your clients happy. But it's a good idea to use automation where you can to save time and money. Think of the tasks you perform in your office that could be refined and streamlined so you can do them more efficiently. Employee training videos, data entry, and anything that involves repetition you can build a process that does it automatically.
Outsource when you need to. White label SEO is an effective outsourcing method that brands a successful SEO product as your own and using that product to deliver the SEO work that you need to maximize agency profits. With white label SEO, you can speed up a given task without having to build an application to do it.
Test your processes and applications repeatedly. Testing is crucial in any business venture, but especially when you're implementing a process or application for scaling. Long-term problems can creep up later if you miss even the smallest of details. Make sure you're undergoing strong quality assurance assessment procedures. These are what ensure your scaling operations will deliver a major return on investment and not a loss of investment.
Don't be afraid to ask for help. Your gut reaction to growing your business may be to hunker down and get the work done yourself. The last thing you want to do is to let other businesses know you're vulnerable. But you're actually making yourself more vulnerable when you do things yourself because you'll burn yourself out. Consider hiring third parties to take on some work duties. Hire an SEO agency, an advisor, an accountant, or even a business coach. You can even reach out to a local marketing company. The point is you want to get the best advice possible from the SEO experts who have been where you are now. [Host blogger's comments: You can also use a B2B SEO company like JumpFactor.]
It's a big task to scale your SEO business. But with the right tools and experts on your side, you can effectively grow your business and climb the SERP ladder.
Wrapping Up: How to Improve Your SEO Business
Host blogger's comments:
Although some of today's tips involve having an SEO business offline, many of these tips do involve bloggers and content marketers who operate solely online.
For example, Tip 2 involves using automation tools which will save you time whether you work online or off. Also, Tip 4, testing, is important for everyone who wants to improve traffic. You want to be able to say you got the most traffic for the time you invest in your SEO business whether your business is online or offline.
Readers, please share so content creators competing for search engine traffic learn these tips for improving their SEO business.
I look forward to your views in the comments section. Do you have any tips for improving your SEO business?
Related Reading
SEO SEM Strategy: Here Are the 5 Things You Need to Consider