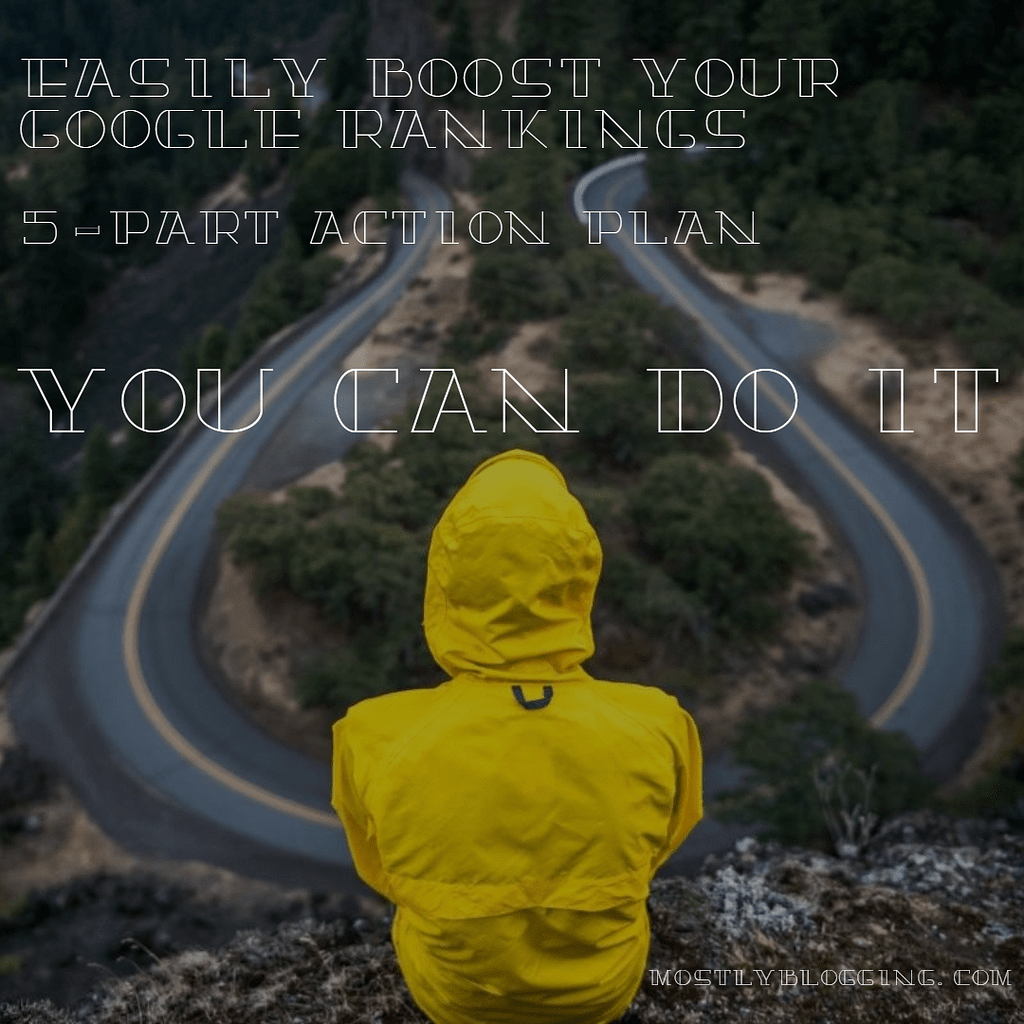 Acronyms.
Last month's post was about how to boost your SEO and SEM strategies.
These 5 hacks are about SEO and SMO.
What does SMO mean?
Social Media Optimization.
In this post, guest author Alaine Gordon explains SEO strategies to help you rank higher on Google.
Due to the connection between SEO (search engine optimization) and SMO, her hacks detail how to apply social media hacks to rank higher in search engines.
Using the right rank tracking tools like Linkio can help you analyze and watch your rankings boost if you follow the right suggestions that are given for your website.
Bring on the SEO and SMO action plan!
The Newest SEO and SMO Tips Which Will Help to Boost Your Website Rank
by Alaine Gordon
Social media is a big deal in any modern marketing strategy. It's the easiest way to reach a lot of people quickly.
The thing is, it isn't just good for the people on social media. It turns out that doing well on social media also means you rank better on Google.
In other words, there is a connection between SEO and SMO. To have a good search engine optimization strategy (SEO) you need a good Social Media Optimization strategy.
Of course, some parts of SEO and SMO do better than others. That's what we're going to parse today. As an extra bonus, of course, getting your SMO ticking along nicely in order to help your SEO will ultimately also help your social media itself. That's the proverbial two birds with one stone. And there is nothing wrong with that!
The first change that you'll want to make is to start using the same keywords in your social media posts as you do on your actual posts. In that way, you won't just be helping your ranking in general but also your ranking for specific posts.
How does this work? It's much like internal linking, really. Google uses the words that you yourself use in your links to figure out what your posts are about. And this, in turn, influences what words you end up ranking for.  
So, stop calling your stories 'check this out' or 'look what I just wrote' and instead describe what they are actually about.
[Read: How to Get Your Blog on the First Page of Google for Free.]
You know those social media sharing buttons that everybody has? Well, you're going to need to make sure your website has them too. Do note, it isn't just a matter of putting in as many buttons as you can. There is a little bit more finesse to it than that.
Why? Because those social media buttons do slow your page down and as a slower page will negatively impact your visitor retention and bounce rate; that's not something you're after.
What you want to do is select the social media platforms that are especially relevant for you as well as those which Google has a lot of respect for. Two good choices are Facebook and Google+. Facebook, well, because it's Facebook and Google+ probably because it belongs to Google.  
To help people use these buttons more, it's a good idea to get the kind that drifts along with the reader. The advantage of these buttons is that when people are impressed, it only takes them one keystroke to share. That means they're far more likely to click them and share your content.
Quality Content
Okay, this one isn't exactly new. Nonetheless, it is so vital that I'm going to mention it again. The internet is full of crap. Adding to it is not going to build up your social media accounts or your search engine ranking.
You have to create high-quality content that's better than what people normally find online. That's how you get them to share it, comment on in it and interact with your social media accounts. To do so, reduce how much content you put out so that you can make the content that you are putting out that much better.
Similarly, don't try to save money on content creation. Though you might end up spending a little less money on your marketing budget, the difference between mediocre and good content in terms of ranking on social media and search engines is going to cost you far more.  
Social Bookmarking
Some social media platforms, like Facebook, are private and you only share content with your friends. Others, like Reddit, Digg, BizSugar, and Scoop.it, are ones that everybody can access.
Here, it is possible for you to place links to content and thereby share them with a more specific audience. How do I mean that? Well, because people aren't divided up by what social network they belong to, but instead divided by their topics of interest, there is a good chance that you'll find people who are far more interested in what you've got to say.
By liberally spreading yourself across as many of these platforms and as many of these different groups as possible, you can make sure you don't run afoul of their posting rules (a lot of them demand a certain number of other posts to self-promotional post ratio).
Of course, an even better strategy is to actively get involved on these boards as people are far more likely to click on the links of people they like and respect.
Content Curation
How much influence your social media has on your search engine ranking depends in large parts on how many people like, share, and comment on the content you're putting up on social media.
The easiest way to boost the number of people who interact with your content is to give them more of what they want. An effective strategy is to engage in content curation. Find the stuff that people want to hear and read about and then share that on your social media platforms.
This is likely to both grow your audience and keep the people who follow you engaged with your social media platforms. And that, in turn, means that you'll have more followers to react to own content and followers who are more likely to do so.
It's common sense, really
The search engines and social media platforms operate on a very simple process. They want to make sure they give people what they want. For Google, that means giving people answer to their questions. For the social media platforms, that means getting people to engage with what they see.
Your best strategy to rank well, therefore, is to make sure what you do fits in with their goals. Give answers to the right questions and offer content that people find engaging. Because if you're furthering their goals, that means they're going to further yours.
Of course, there are ways to game the system. If you can get people to share, like, and engage with your content more than people on other sites manage, then that's going to help your ranking. But that will only take you so far. The rest is all down to giving people what they actually want.
Readers, please share Alaine's excellent strategies for combining SEO and SMO.
As she observed, these strategies in this one post will help you in two areas, both SEO and SMO.
I'd love to hear about your SEO and SMO suggestions in the comments.